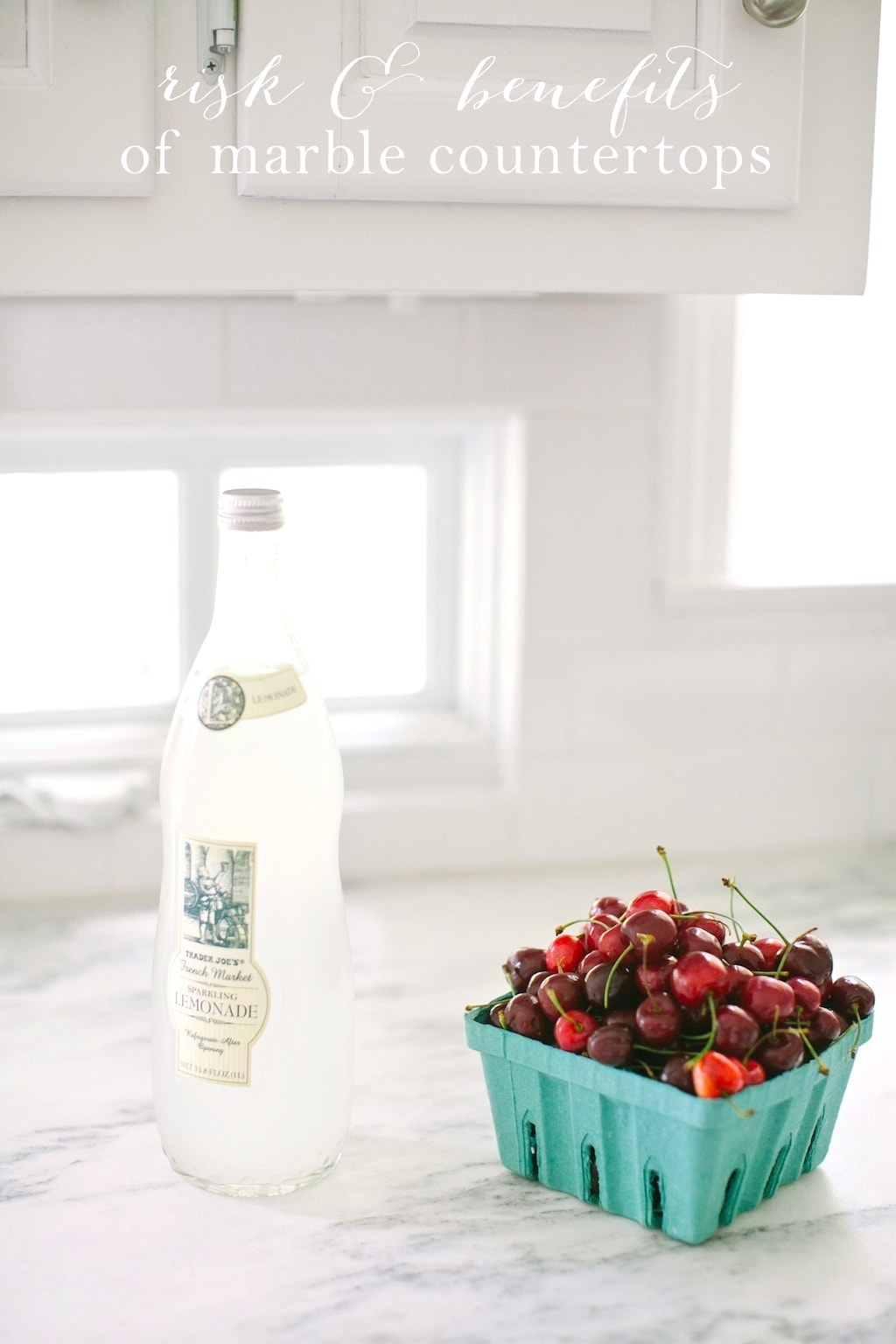 One of the questions I frequently receive over a year later is about our marble countertops in our old Colonial. I thoroughly researched countertops evaluating all of the options including quartz & the various types of marble & ultimately decided against Carrara marble in favor of the less porous Danby marble. I wasn't at all disappointed.  Carrara marble is beautiful, but a little more expensive & as I mentioned, more porous. Therefore, staining can be an issue.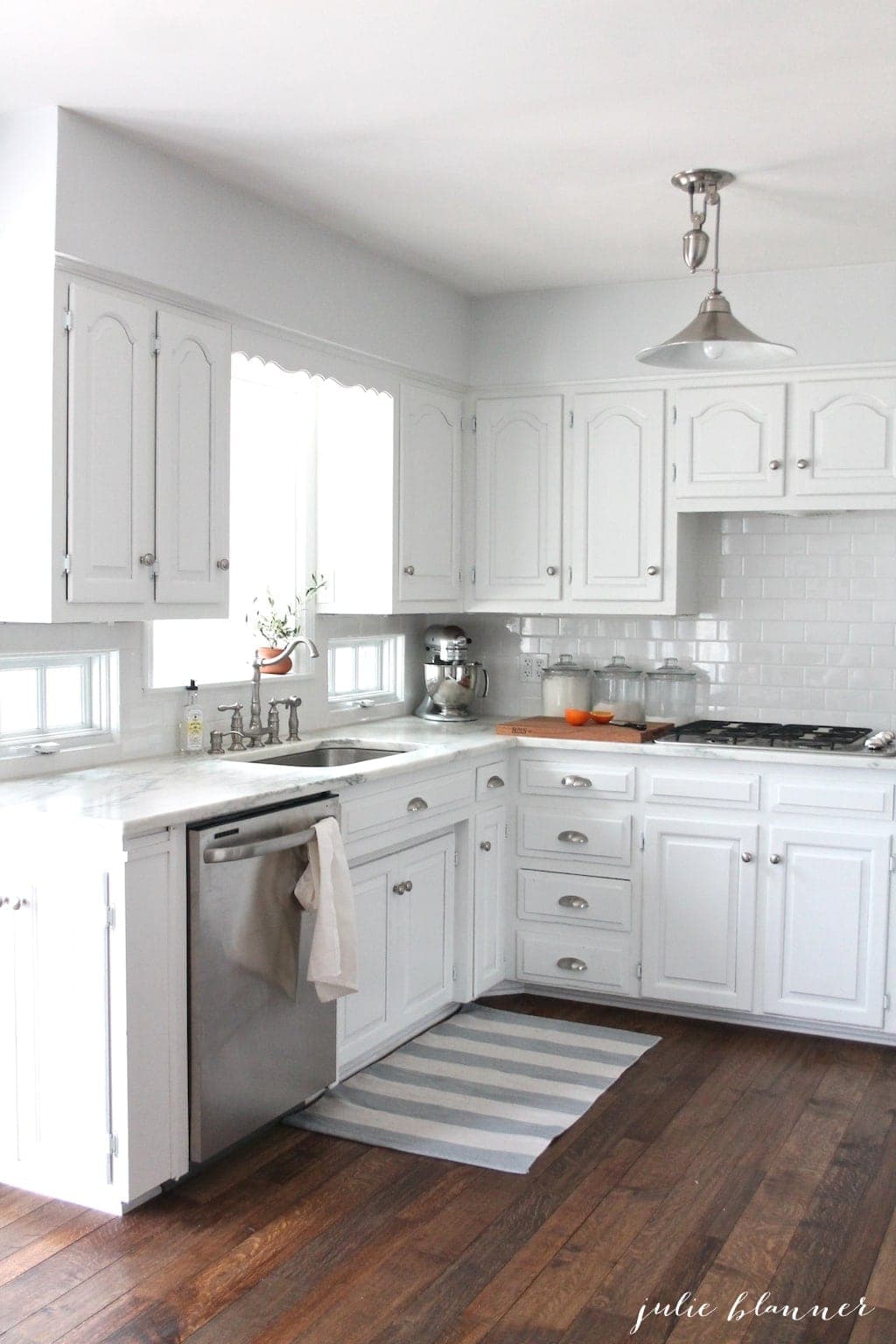 We opted for Mountain Danby marble. The way that marble is mined is that they decide at the quarry how many feet will be considered each type. One variation of marble might be cut directly next to the other. I had originally wanted Olympian White, but it is significantly more expensive & I waited to find a slab with the right amount of white in Mountain Danby. Danby marble is mined in Vermont. Who knew we could find such beautiful marble natural to the States?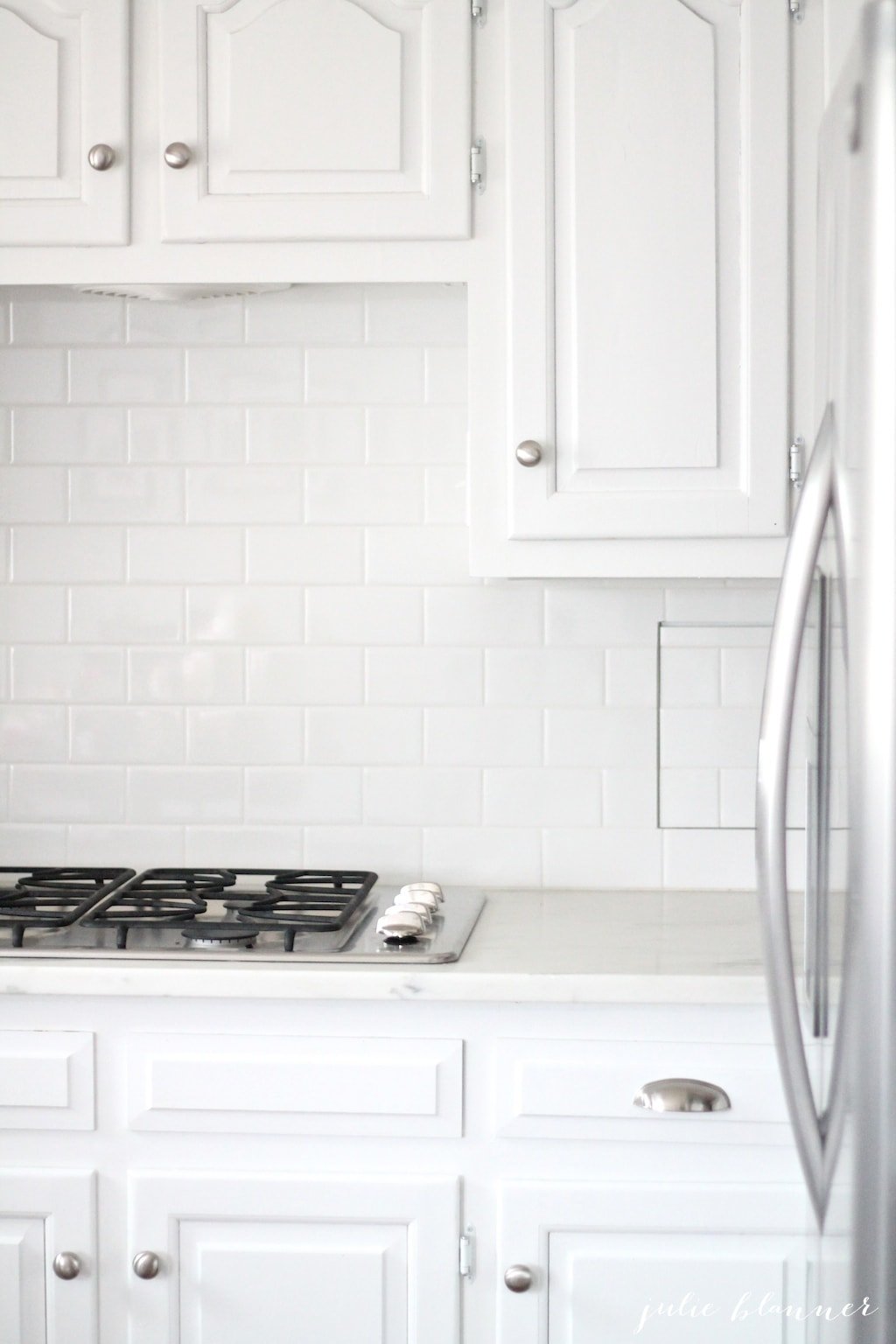 One of the reasons I selected Mountain Danby was that when honed, if it did stain, you could remove it by using comet! I spilled wine, left a few messes overnight, & nothing seemed to impact the marble in the slightest – except oils. Butter & olive oil needed to be removed immediately to avoid yellow marks. I was unsuccessful in eliminating them, even with dish detergent, but they blended well into the marble coloration & didn't phase me. Sure, I cringed when I'd come home & see a babysitter left a bottle of olive oil or butter knife directly on the countertop, but if you're selecting marble, choose it for it's character. It only looks more beautiful with time & wear.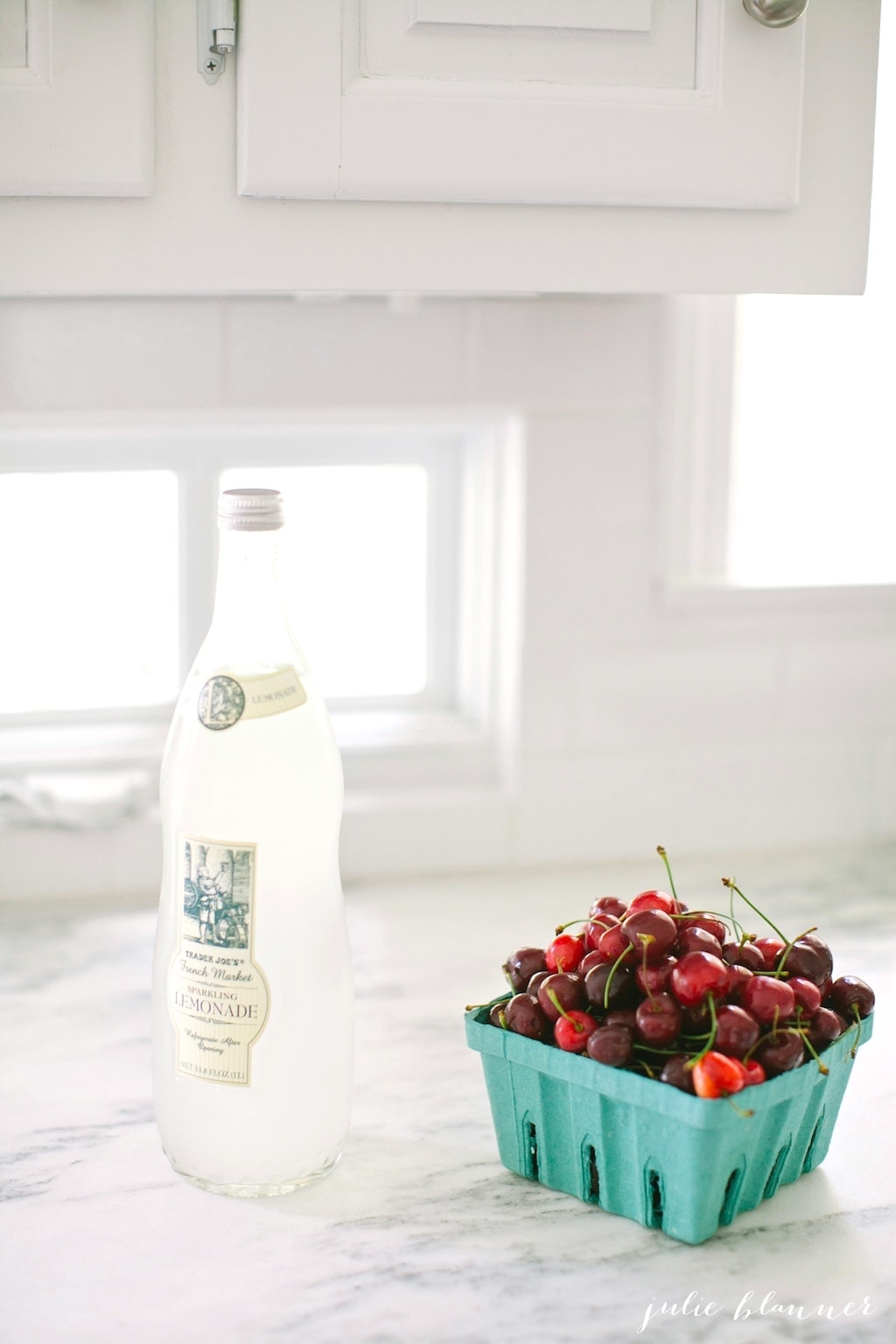 I never used a seal on the marble – I couldn't get a straight answer from our fabricator of what to use & ultimately, it didn't seem that I needed it. I kept my butcher's block cutting board on the countertop & wiped the countertops when I was done cooking – simple as that! If you plan to have an island, it would be a fun & easy alternative to do your countertops in marble & your island in butcher's block if you're worried about damaging them.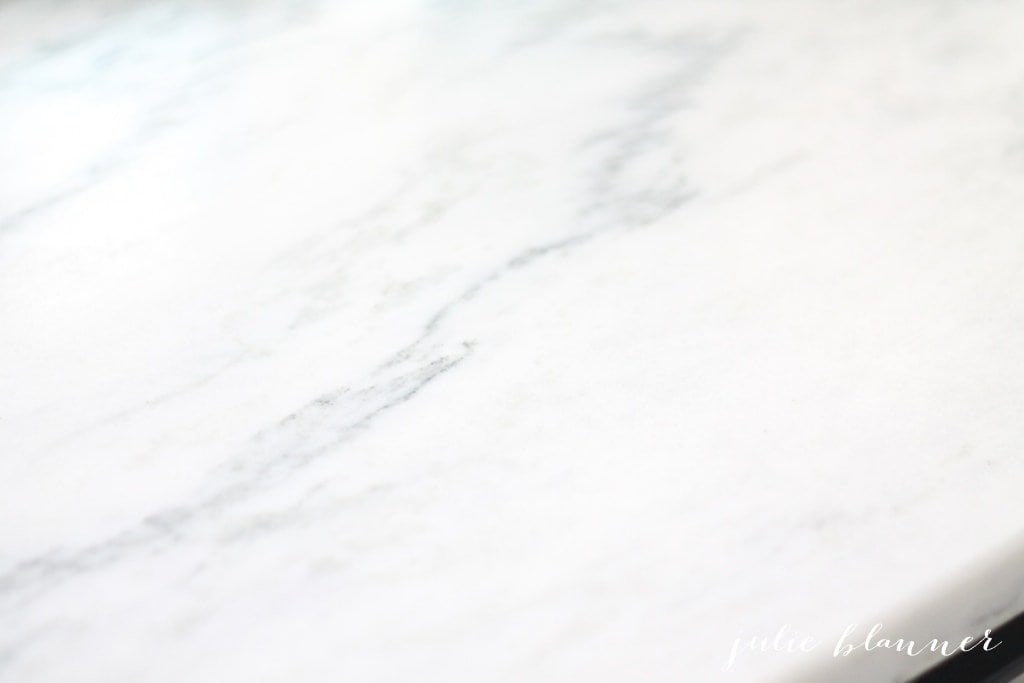 Ultimately, I loved them. They made our budget kitchen into a beautiful sanctuary. They're classic, timeless & age beautifully. Read more about how we selected our countertops & see our full kitchen remodel.
What do you think? Is marble for you?
Julie