While looking for the perfect birthday gift for Ani, I wanted to find something unique and special. I thought about what I loved as a child & remembered a tent that was securely placed on my bed for months on end. It was almost magical as a child to read books & play with my dolls in there.  I decided on creating my own  teepee. After researching them, I was taken aback by the cost & couldn't find the "perfect" one to fit the color palette & style of her room. That's how most of my DIY projects begin – with a "need" to fill & no source to fill it. You guessed it, today I'm sharing how to make a teepee! This simple do-it-yourself project is a true no sew teepee you can create in less than an hour for $60.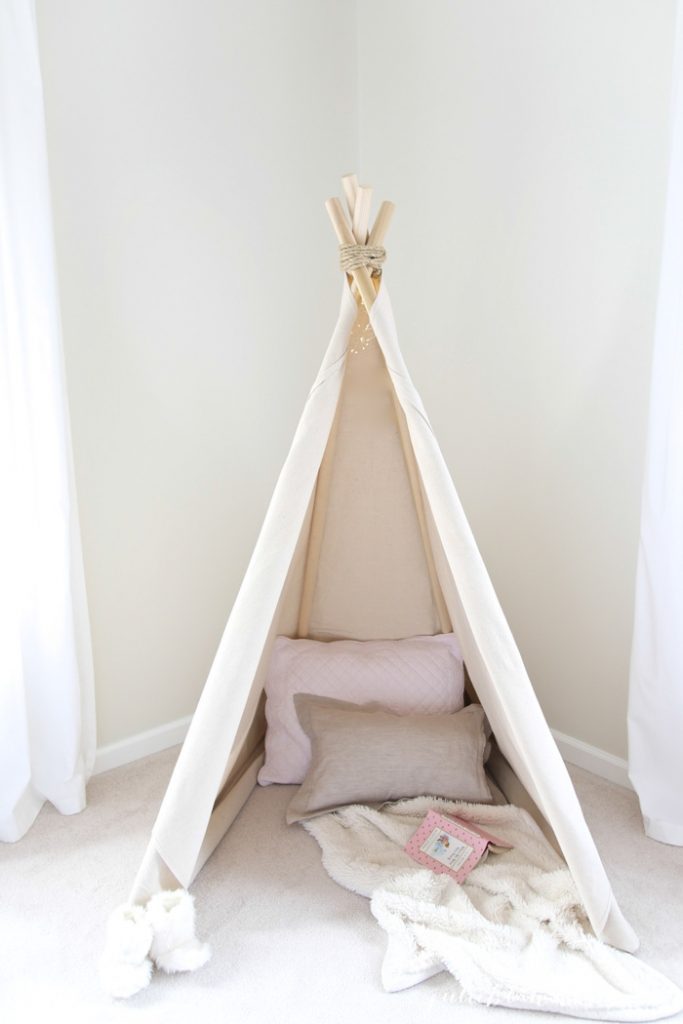 Teepee Supplies:
3 screws
3 washers
Additional Supplies:
scissors
lighter
drill
Time: 30-45 minutes.
Follow along for step by step instructions!