Maintenance Free Garden Ideas | Our Garden Tour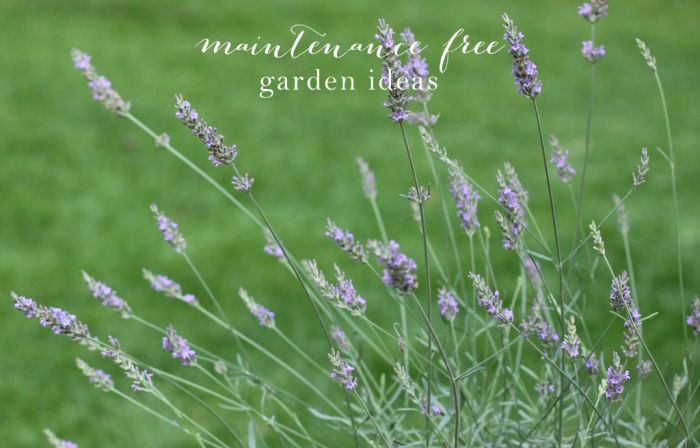 When we purchased our current home, I was completely overwhelmed with the gardens. The previous owner was retired and enjoyed gardening.
Neighbors say she spent her days deadheading, pruning, eliminating weeds before purchasing a second home out of state. When we moved in, the flowerbeds were unkempt and just as wild as all of the vines covering the house.
Our first water bill nearly made me pass out! We took a deep breath, adjusted the sprinkler system & designed a plan that we would implement over the next few years – after ripping out a large portion of the landscaping. Today I'm sharing my favorite maintenance free garden ideas with a tour of how we transitioned ours. Okay, I know nothing is truly maintenance free, but these flowers & shrubs require extremely minimal effort & a lot of beauty!
One area we haven't touched is the rose & peony garden. It's not polished, but I really enjoy the bountiful blooms & just trim it back once a year. It also includes yuccas, which aren't Chris' favorites, but do have pretty blooms & require absolutely nothing.
Psst… don't miss this garden inspiration too, and check out this detailed lilac post!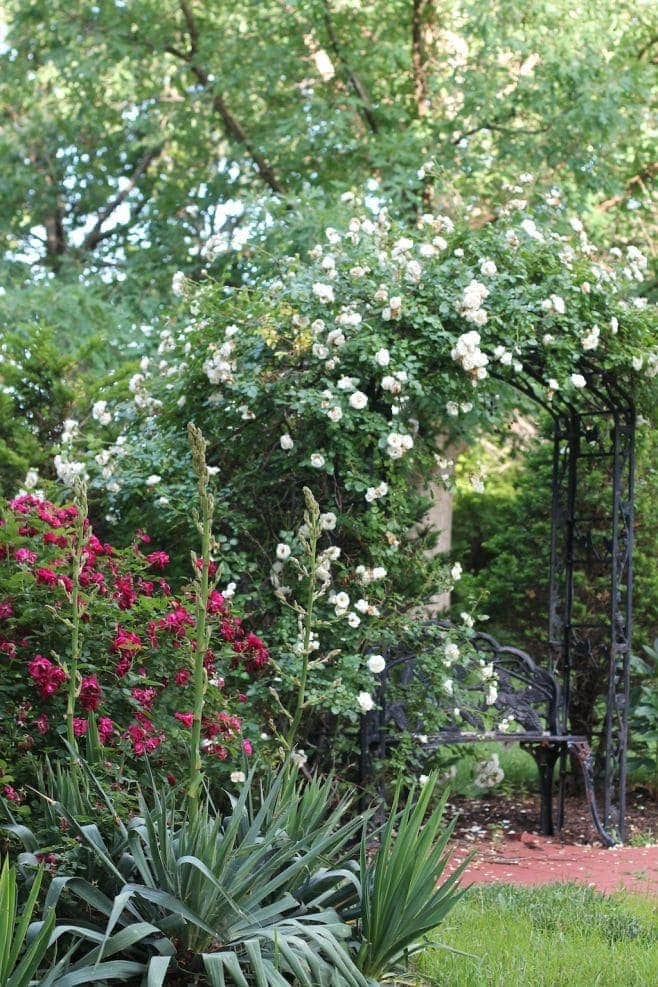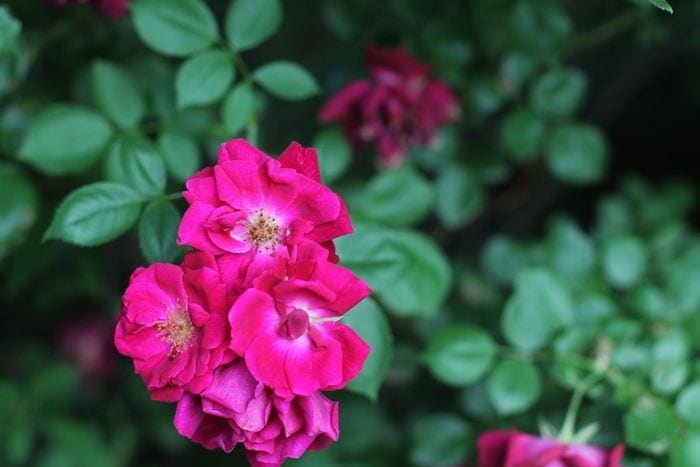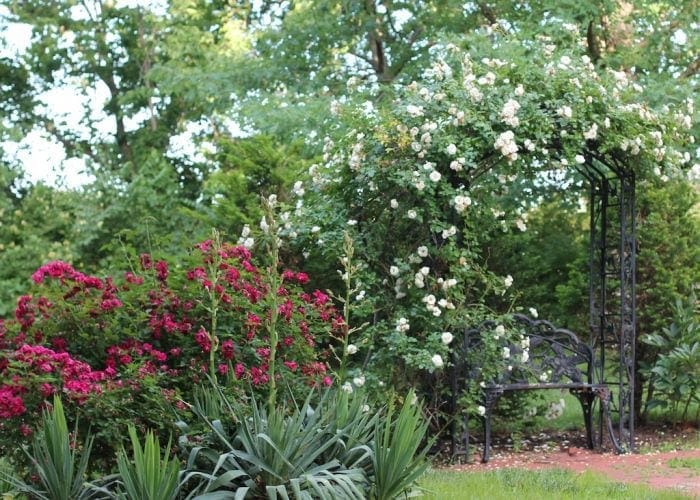 Roses have also created a natural fence for the girls, just before the woods.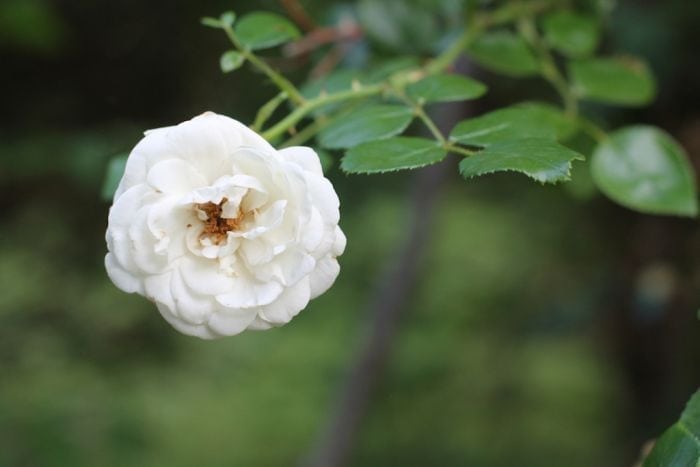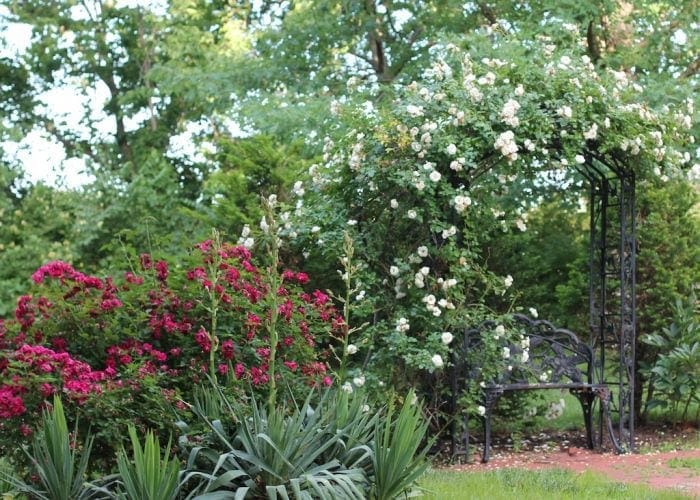 Last year, we built window planters. I filled them with lavender, which you know I love, but this year, it wasn't available quite as early. These flowers don't catch a lot of rainfall, but still do well without being watered frequently.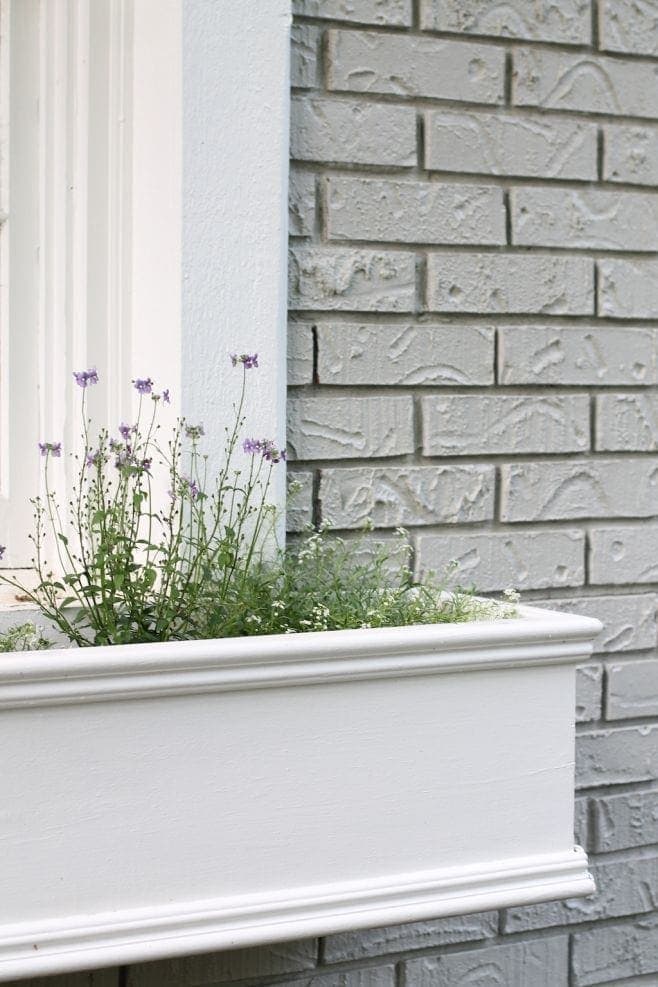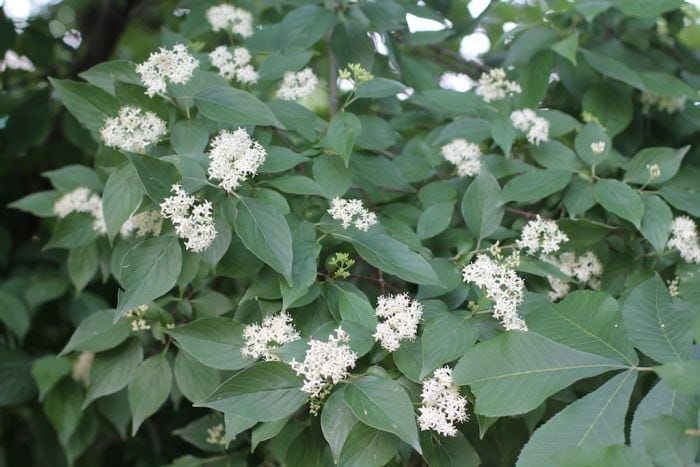 One of the perks of having gardens is having flowers at your fingertips. I love creating bouquets or just adding a flower to a bud vase with flowers from our yard. I know I could get more blooms by deadheading & pruning, but I honestly just can't seem to find the time. Still, many shrubs are forgiving & will even show you favor if you do this after several years of neglect.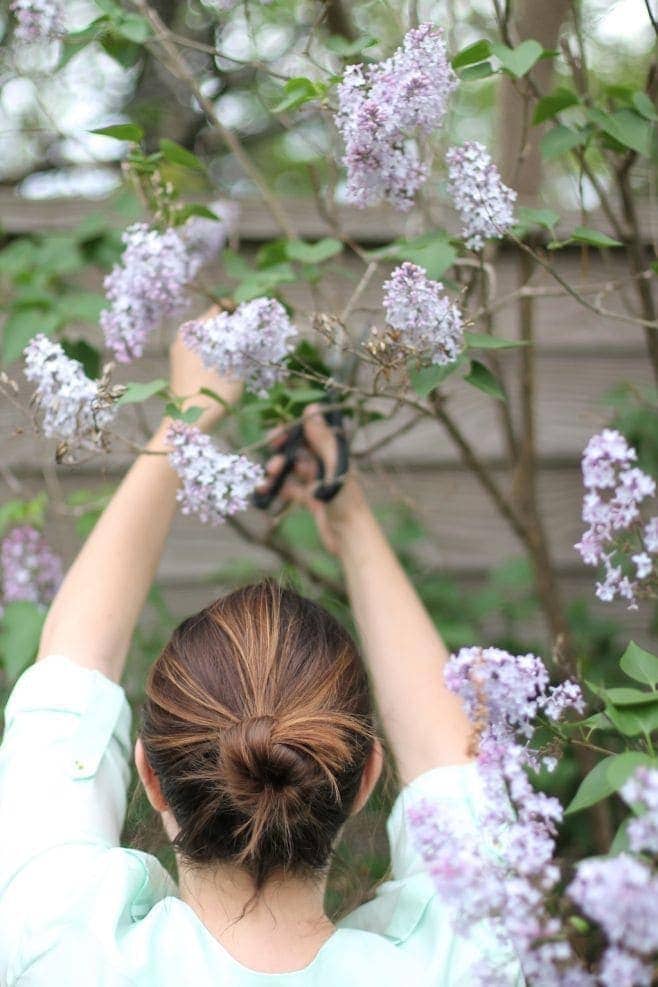 Behind the sunroom, there's a hillside of lilies & wildflowers. It's my understanding that it was almost completely covered with lilies at one time. To fill in the gaps, I spread seeds for a butterfly garden. It went crazy – crazy beautiful. Sure, weeds join them too, but I cut the most unruly out once or twice a year & just enjoy the view!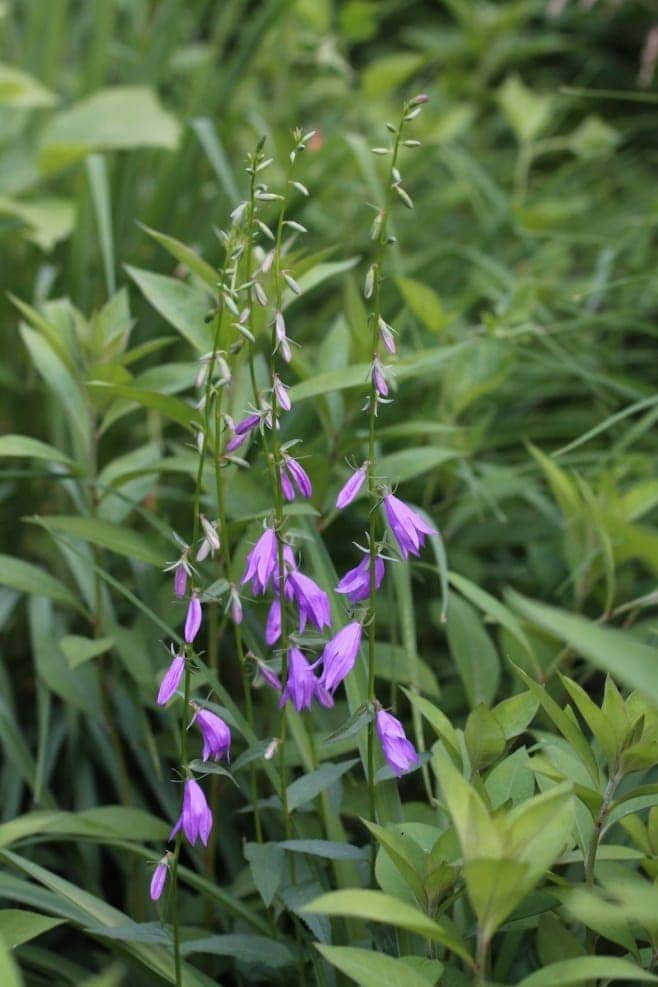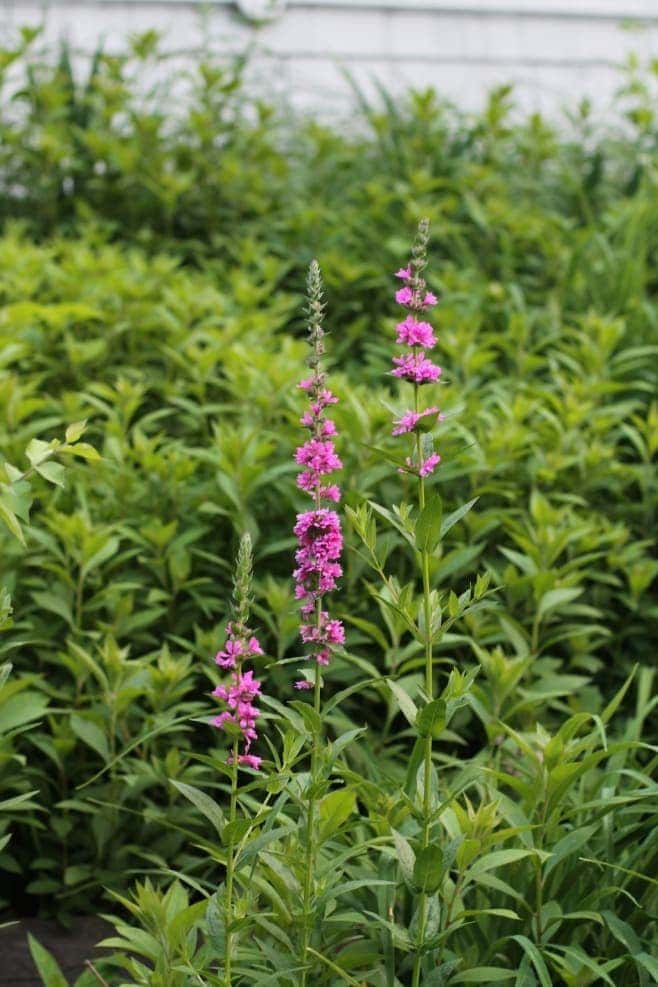 This is year 3 of the pretty pinks & purples! This is just the start of the season, below, is view from our sunroom captured with an iPhone photo from last year…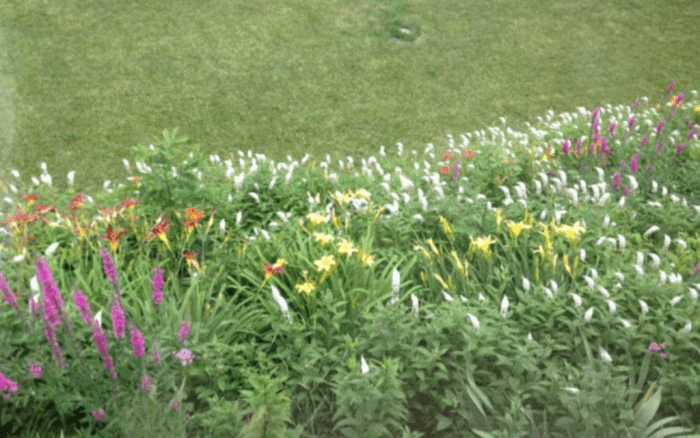 I'll update this post in just a week or two when the garden is in full bloom!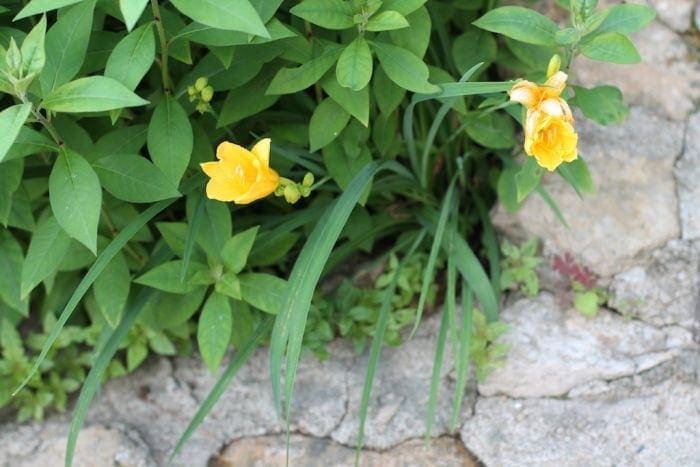 Clematis have long been a favorite flower of mine because they are unbelievably easy. My mom had them along her deck & by mid-summer, I was in awe. They, too are a fun addition to a bud vase!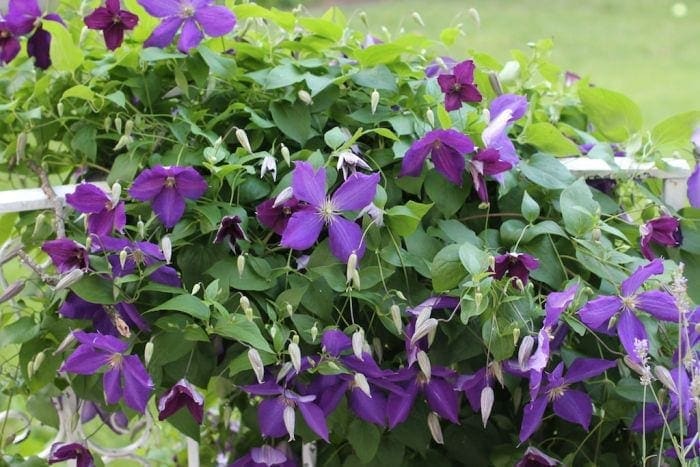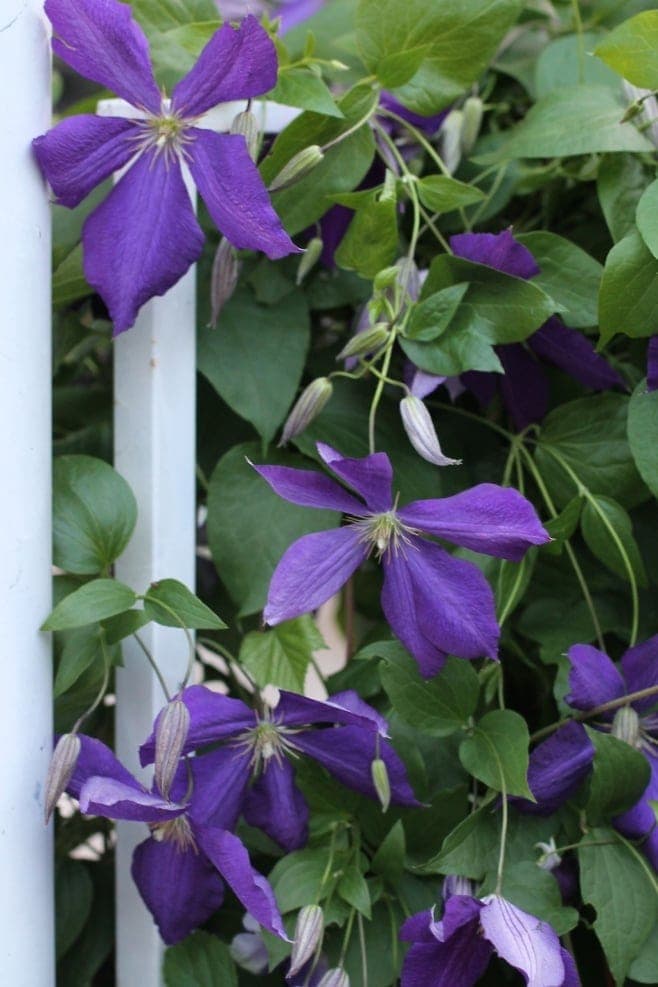 These pretty violas were planted in March & still going strong, receiving water about every other week.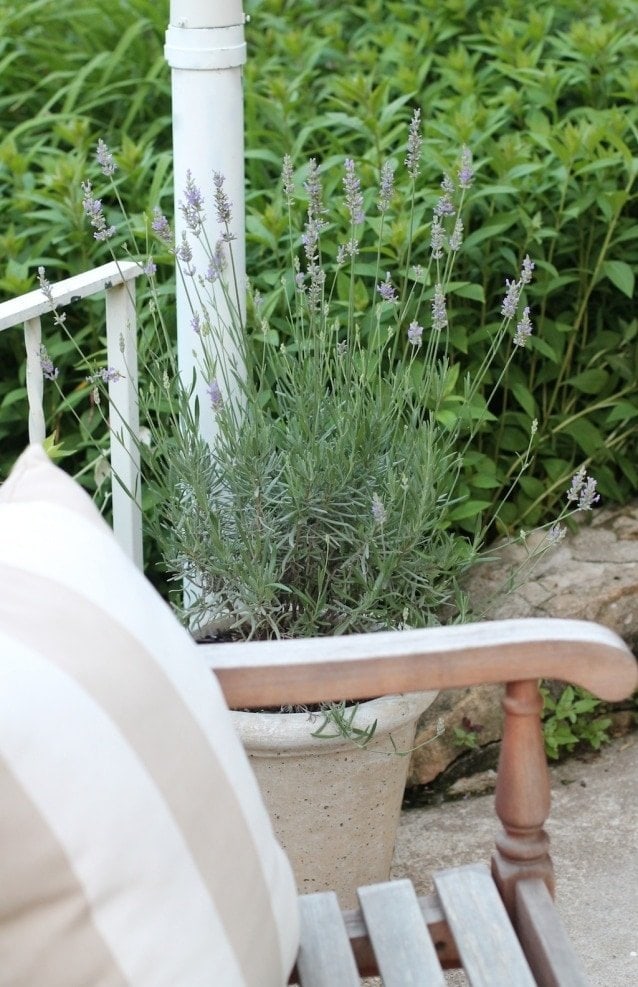 And of course you know my love for lavender. It nearly thrives without care. It requires well drained soil, but little more. It's strong & drought resistant. Now do you see why I love it? Even better, it keeps mosquitos at bay, so I have lined our patio & porch with it.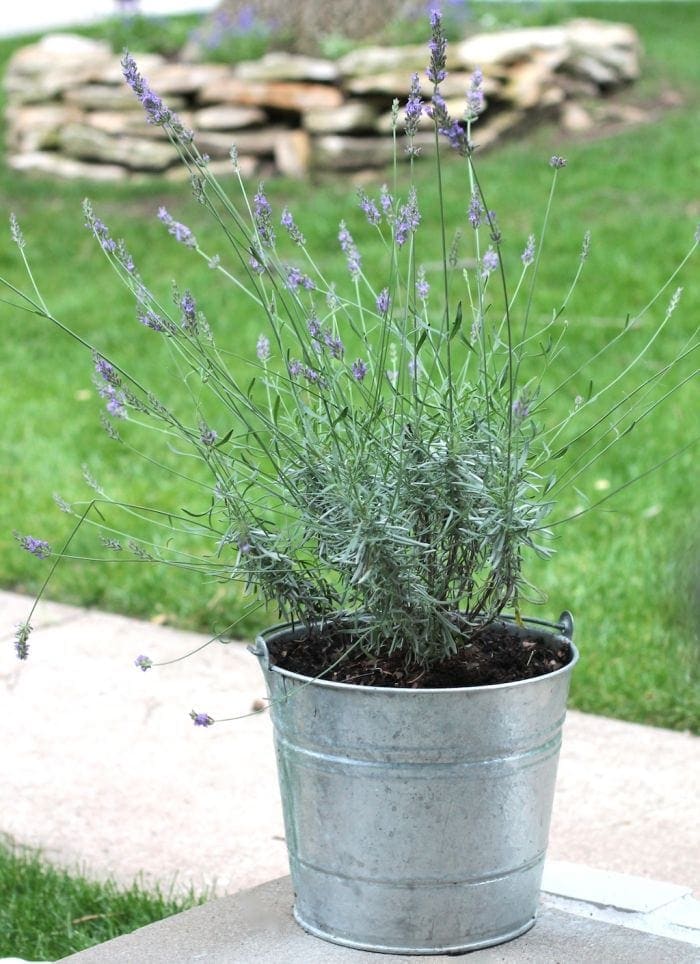 For more creative ideas & great gardening tips, download the free Lowe's Creative Ideas Magazine App. I'm proud to be a #LowesCreator. As always, all ideas & opinions are my own.