The Look for Less | Paint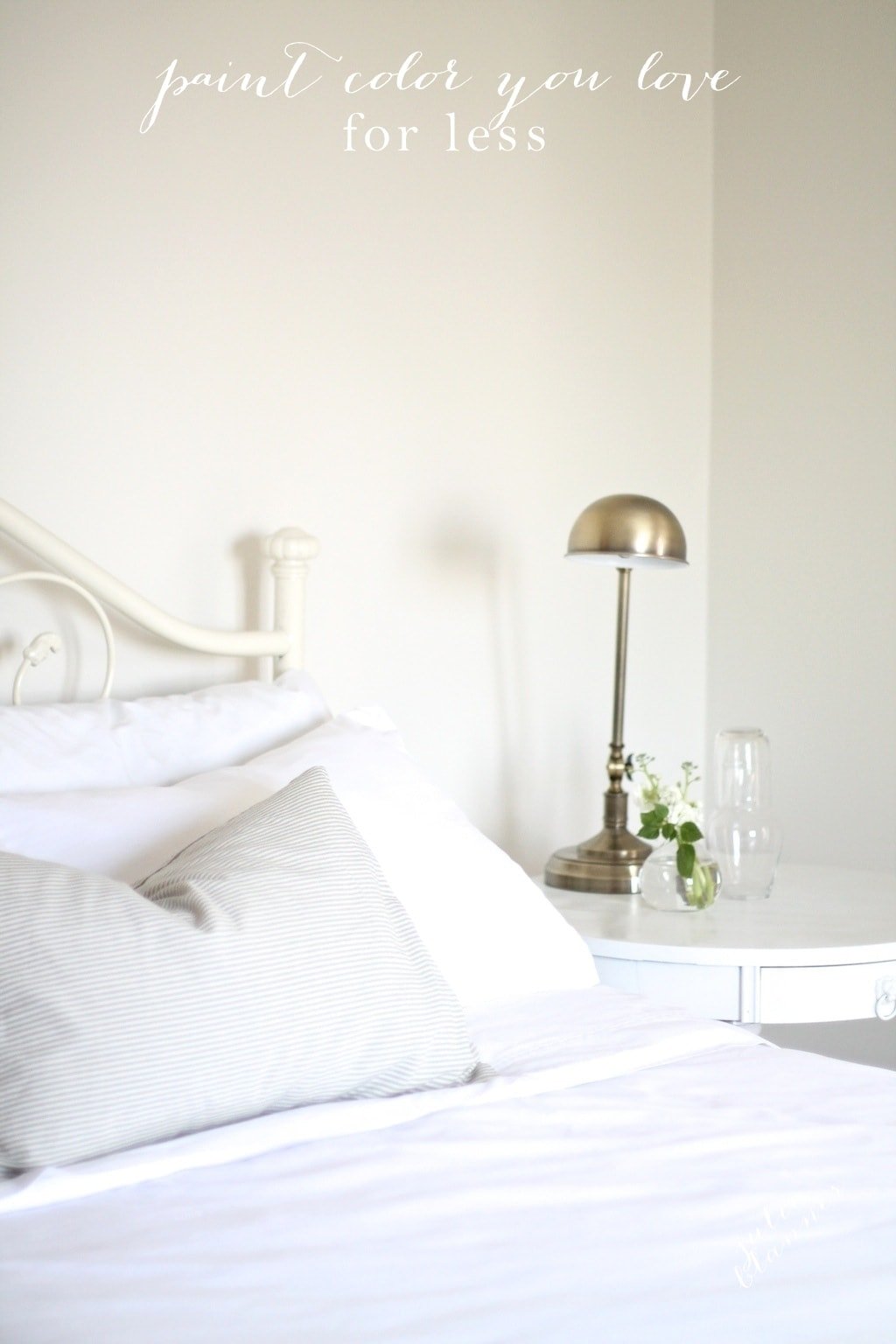 If you're like me, whenever you see a paint color you love, you work diligently to determine what it is & pin it immediately. Paint colors are always associate with brand names, but did you know that you don't have to run to that store specifically? If so, why didn't you tell me? I didn't, until I talked to our painters. We have worked with several between our old home & our new. The consensus is that not all paint is created equal. For the interior of our old home, we used Sherwin-Williams. I loved it, but not the price tag. For the exterior, we used Valspar from Lowe's. When I mentioned that's what I would be using, I feared our painter would try to talk me out of it. Instead, he was delighted! He said it's one of his favorite paints & always encourages customers to use it. Just a few months later, I had the same conversation with our painters in St. Louis. They had nothing but great things to say about Valspar. Unfortunately, I had selected colors from an array of paint stores. Not exactly convenient, not to mention, pricey for an entire home. How did I not know that Lowe's could match all of them, with a simple paint swatch. The guy even pulled out his books of swatches from other stores. Convenient. It's actually easier to get the look for less with paint. Now onto those perfect neutrals…
There were colors I loved in our last home, but I wanted to mix it up – a little. I loved the upstairs color in our old home, so we used it throughout the main level of our new home. We chose the lighter for the lower level to darken up the dreary space. We had Sherwin Williams Zurich White made in Valspar in eggshell. NEVER use flat. I repeat, never use flat. You know how new construction can look so, cheap? They tend to use flat paint. It doesn't reflect light as well, therefore feeling  flat.
Upstairs, we used Benjamin Moore soft chamois. It's a little warmer & slightly darker. I'm head over heels in love with it! We also had this made in eggshell with Valspar. You've caught a couple glimpses of our new color palette, but you'll see how well they transition room to room in the coming months!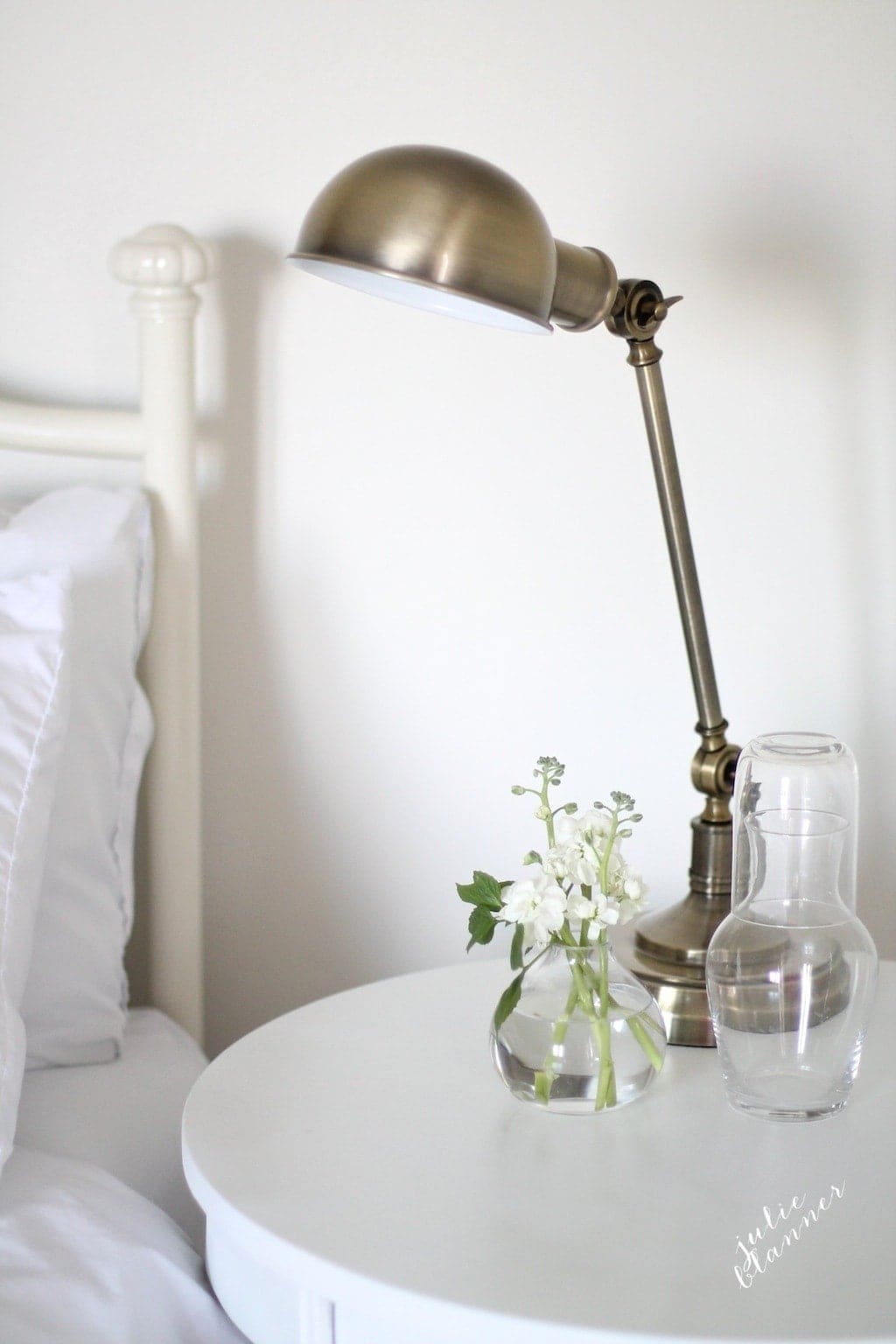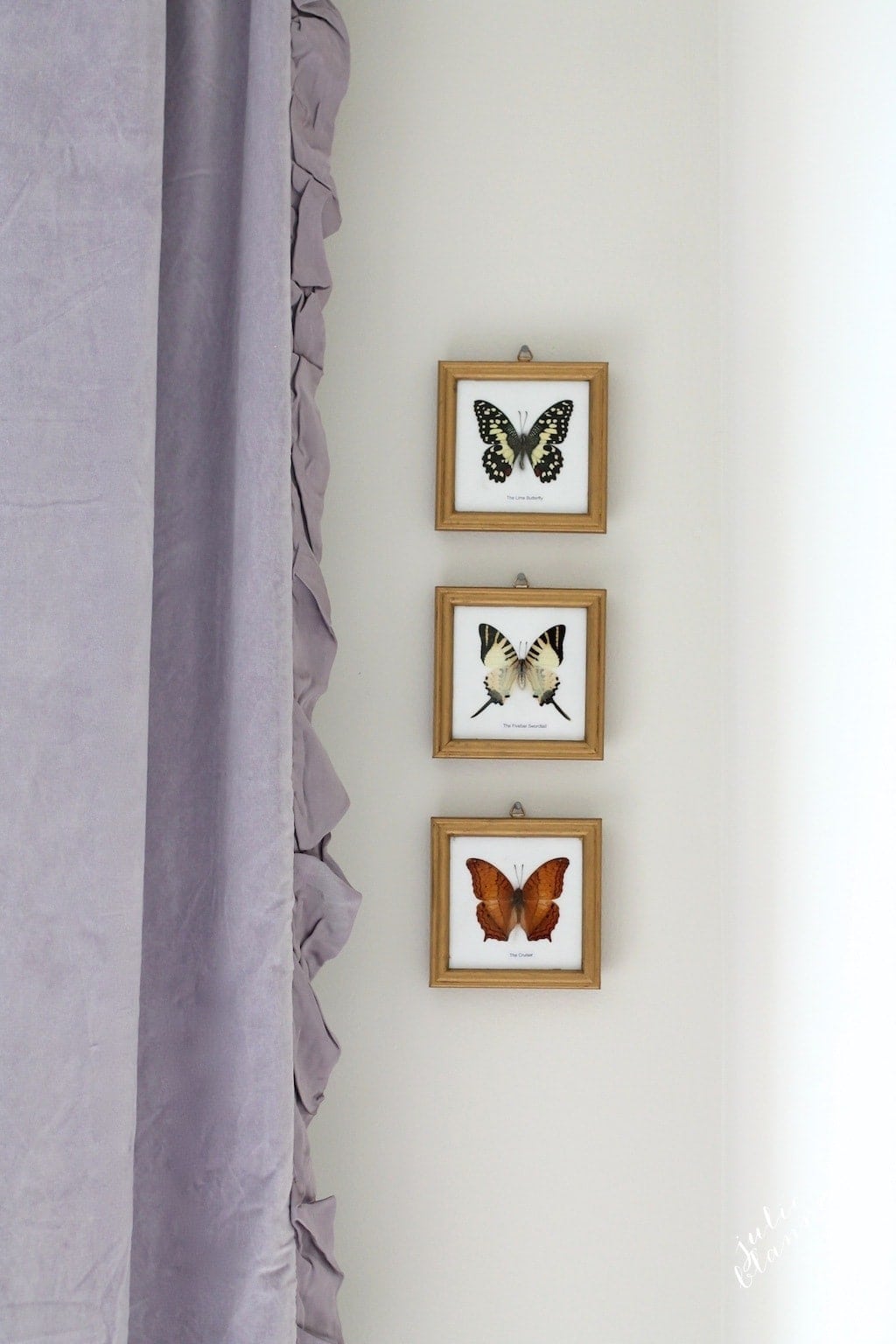 In our breakfast room, I selected Bistro White for the ceiling & the walls. I've always loved a classic white sunroom, but I love the other colors so much that I may just warm it up down the line.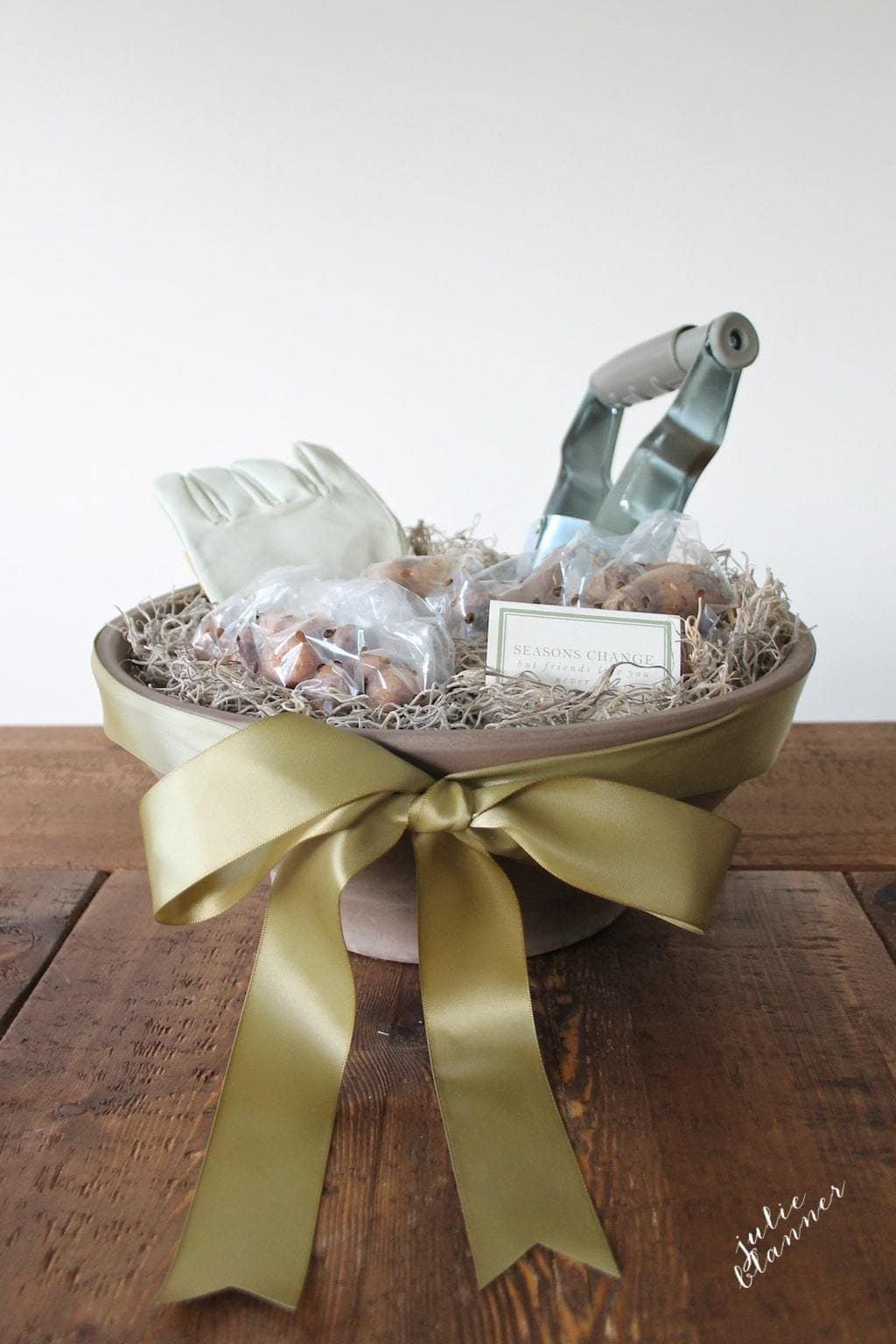 Trim paint is equally important. In high traffic areas, consider using more durable exterior paint. While this carpet is a hot mess, the pristine trim paint makes it feel fresh.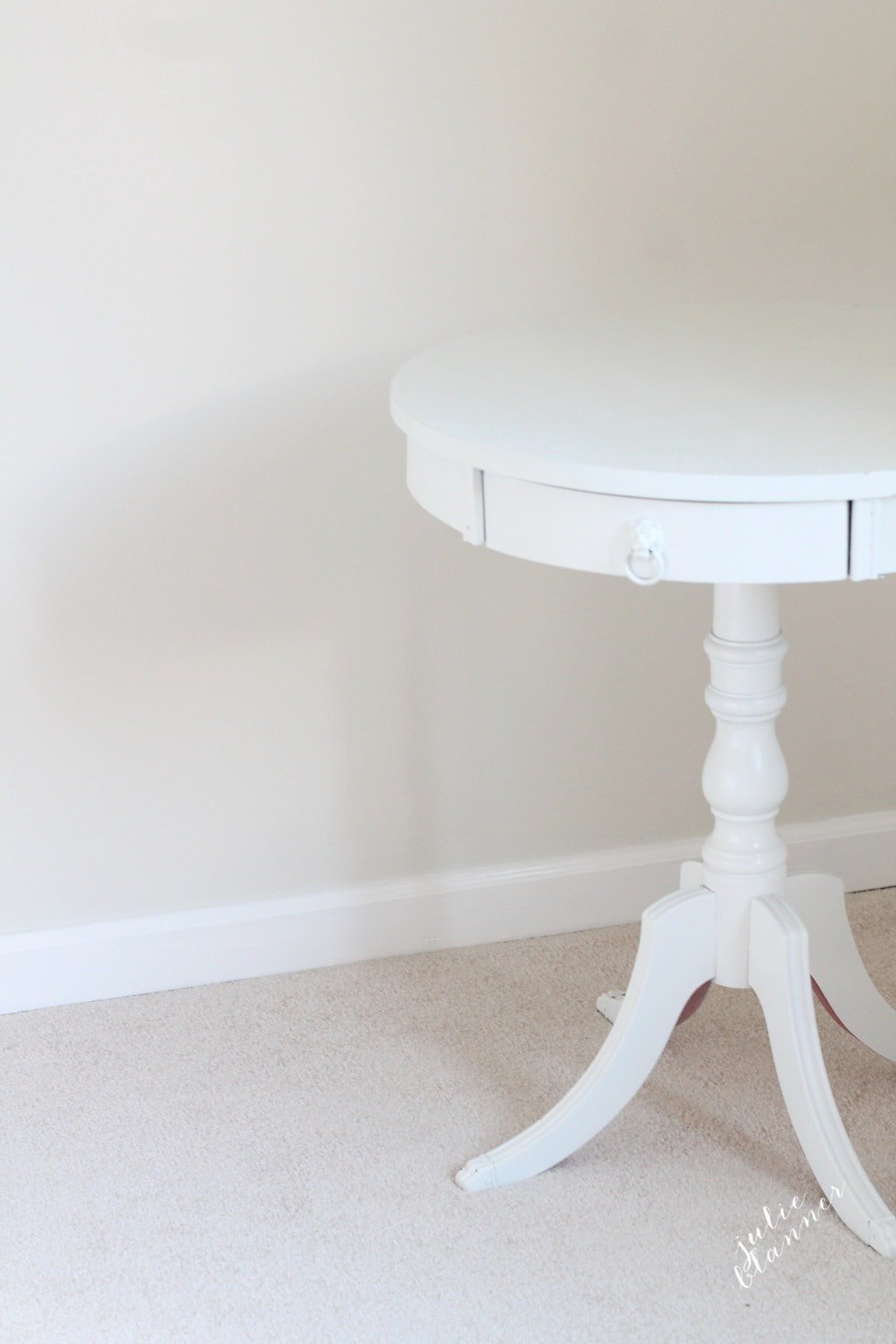 Here are the details for the colors of our current home, from Lowe's:
main level – Valspar HydroChroma in SW 7626 Zurich White, Signature Interior Eggshell, Base A 330615 8916-10.5 8988-2Y43.5
second level – Valspar HydroChroma in Soft Chamois, Signature Interior Eggshell, 330615 8916-34.5 8964-2.5 8988 – 2Y23.5
sunroom – Valspar HydoChroma Bistro White, Signature Interior Eggshell Base A 8978.05 8988-7
trim – Valspar Paint + Primer Ultra White Base A 221395 
ceiling – Valspar Ultra Ceiling Paint
PIN them for later: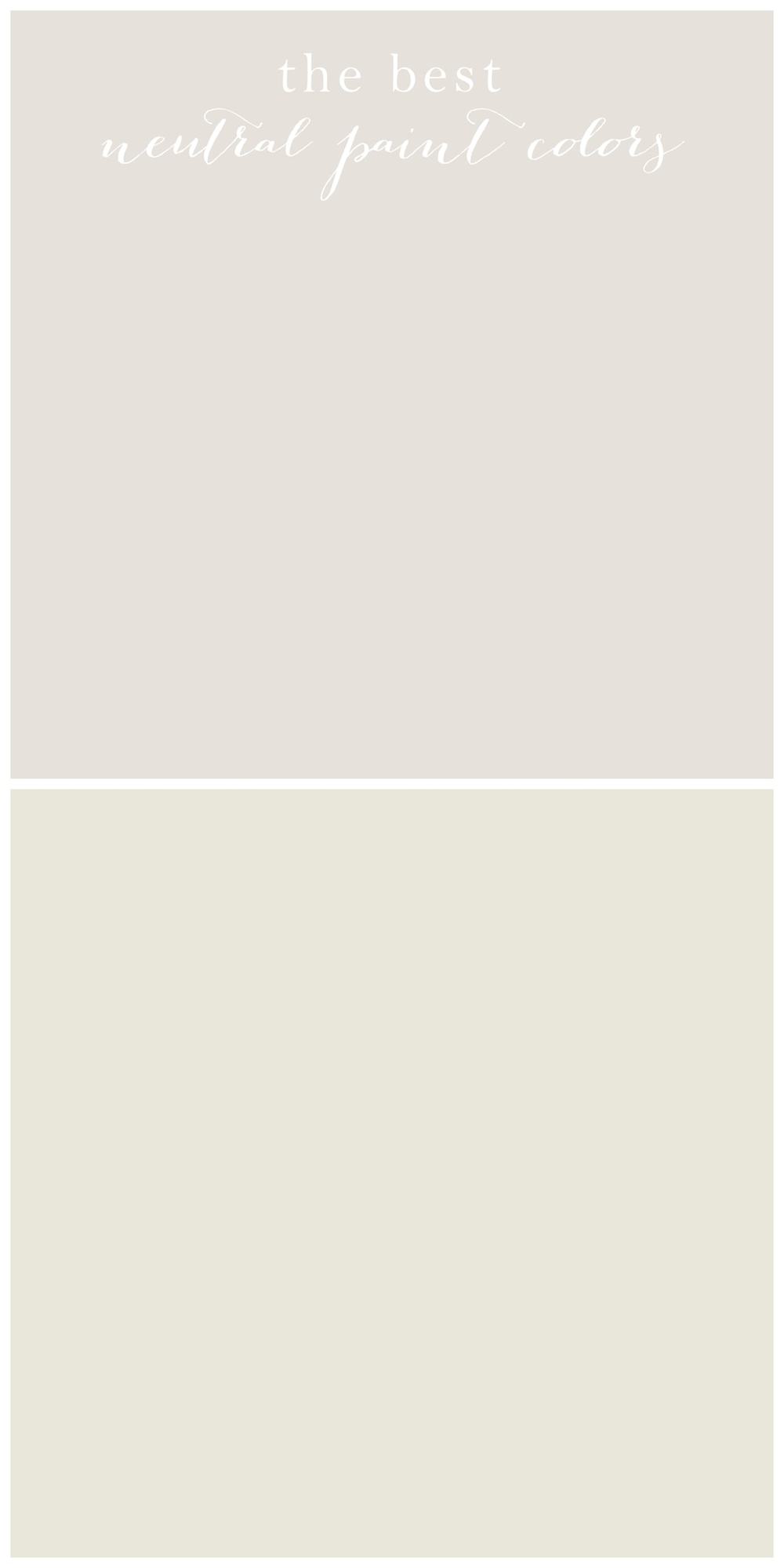 You'll be seeing many more examples of how well these colors work in our home in upcoming posts! Do you have any favorite "whites"?
Julie