Lone Elk Park is one of our favorite, free family activities in St. Louis. It's a perfect way to spend an afternoon.
Lone Elk is a free St. Louis County Park nestled near Valley Park Missouri, just outside of St. Louis. In 1948 a Tyson Valley Powder Plant was converted into a 546 acre park and where herds of elk and bison were established.
The land was re-acquired through the federal government during the Korean war and returned to park use in the 60's. Elk were relocated from Yellowstone National Park and bison from the St. Louis Zoo to create the beautiful scenic drive through park we love today!
The park has such a variety of animals to see like bison, wild turkeys, waterfowl, herds of elk and deer. You never know what you will see! The animals are free to roam (which is the beauty of it). During some of our visits in the hot summer months we've watched as elk have migrated through the pond to the other side.
At times, animals are within close proximity. Bison will lie on the road or walk right past your car.
Lone Elk Park is fun thing to do in St. Louis, especially if you're already exhausted. It's a drive through park that offers opportunity for you to get out and explore, picnic, hike and more!
Lone Elk Park is something you can do at any point in the day whether you only have an hour or the whole afternoon to explore the park, World Bird Sanctuary and some of the hiking trails.
When the girls were smaller, we often just drove through as it was easier. But as they get older, we spend more time exploring the park as there are several hiking trails.
The park is open from 8 a.m. to 5 p.m. and the drive through the park can take as long or as short as you want it. We often stop for a couple of minutes when we see a large grouping of animals together.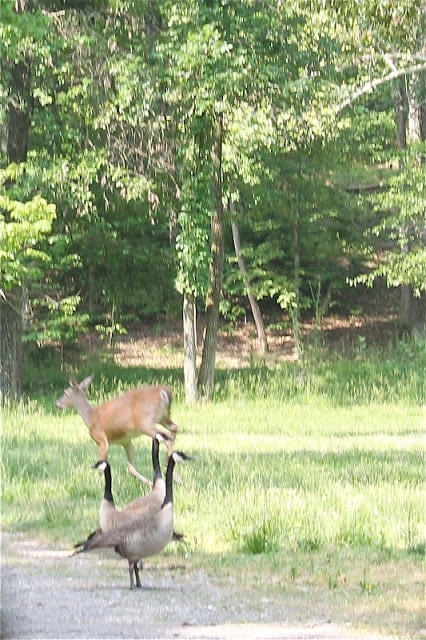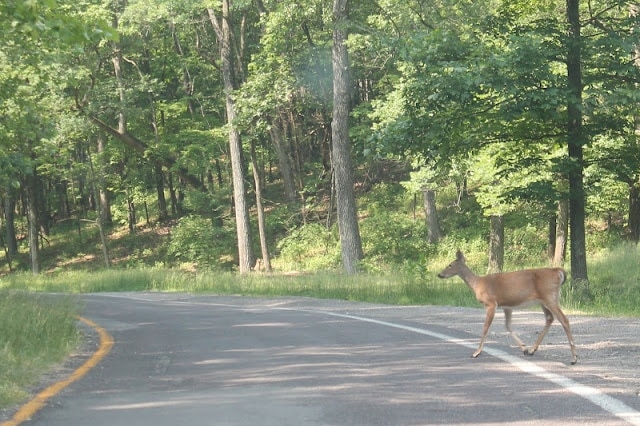 Lone Elk Park is a great way for kids to see the animals, and I love hearing their excitement as they spot the animals.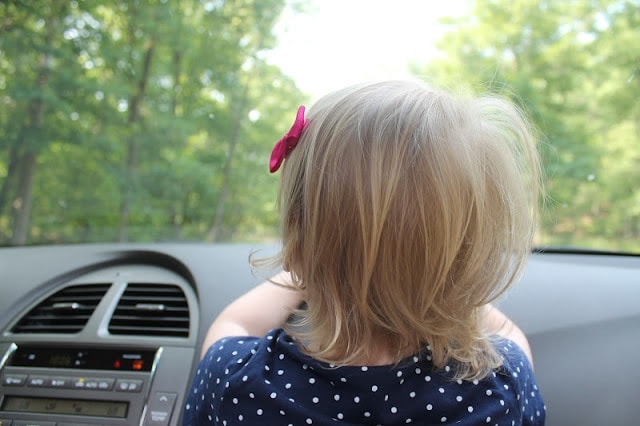 A little red finch in the middle of the photograph…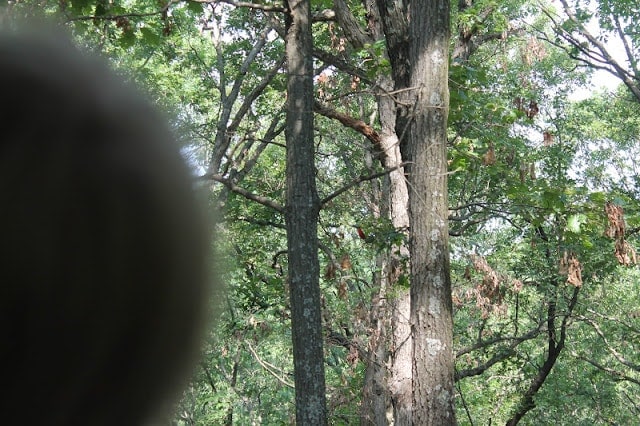 Activities at Lone Elk Park
Fishing (catch and release)
Hiking
Animals at Lone Elk
Deer
Elk
Bison
Ducks
Geese
Racoons
Wild Turkey
Tips
No Motorcycles
Make a reservation to fish, artificial lures only
Visit before 8am for the most activity – animals are fed early
Follow park signs (no elk selfies) to stay 100 feet from animals when outside of your car
Pack a picnic – there are several beautiful areas to enjoy a picnic during your visit
Get the complete list of things to do in St. Louis
We didn't see a lot of animals this trip, but we also didn't venture off the main path or visit the fabulous World Bird Sanctuary because we just wanted to make a quick 30 minute visit.
If you would like to stay longer, you can easily check out the Sanctuary, veer off to the Elk area and walk around the lake. It's open nearly every day of the year from 8 am to sunset.
The Sanctuary has over 200 animals in their care. It's a great way to stretch your legs after sitting in the car driving through the park. It focuses primarily on education and protecting wildlife.
Depending on the time of year, there are also animal encounters where your family can see and meet some of the amazing animals that live at the Sanctuary.