Lately, I have been hearing a lot of buzz, both positive and negative about
Pinterest
. There is a lot of confusion to how or why it's used. Personally, I use it as my own personal inspiration board for each faucet of my life or room of our home. I find ideas I love, pin them to the appropriate board and then when the time comes to decorate a particular room or bring an appetizer to a friend's home, I'm not at a loss for ideas.
I pinned the photograph above to my nursery board a few weeks ago. While it's difficult to see, I fell in love with the idea of decorating the nursery with heirloom items. See those tiny shoes and bonnet framed above the chair? I noted on the photograph "pin baby shoes in frame."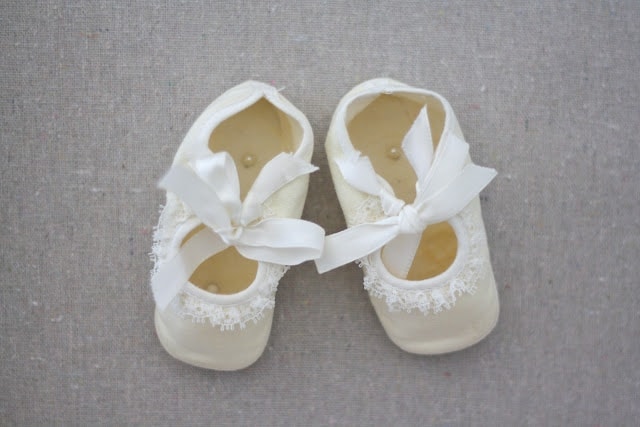 Last night, I came across two shadow boxes I had and in just a few minutes using pearl headed pins I had on hand, pinned a pair of my baby shoes in each shadow box. I cannot wait to hang them! This project didn't cost a dime, wasn't time consuming and fits the aesthetic I'm seeking for Baby B's nursery.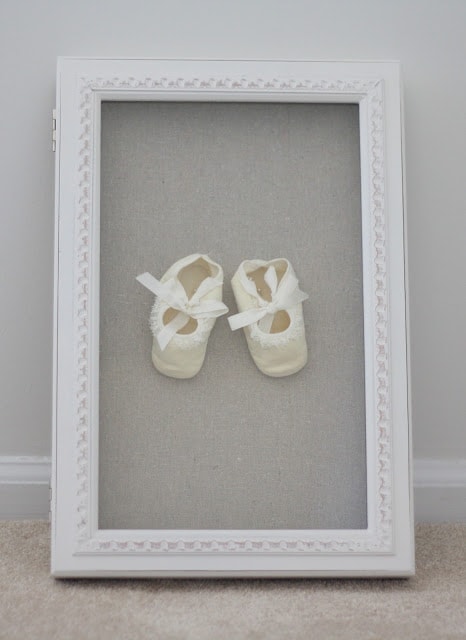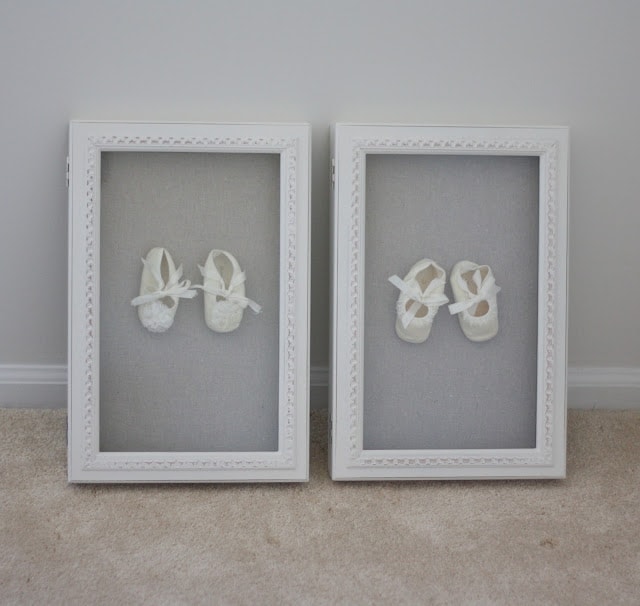 The nursery is cozy, just how I want it! The wardrobe has been passed down through 4 generations. That comfy chair? A Craigslist find before Adalyn was born!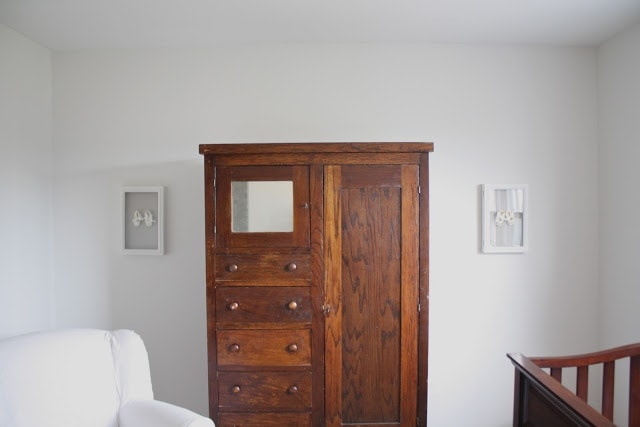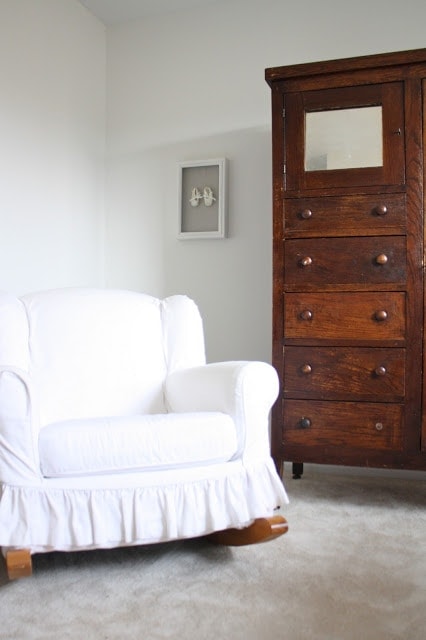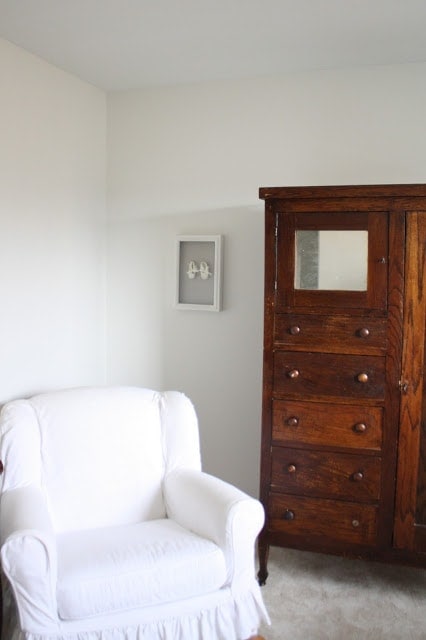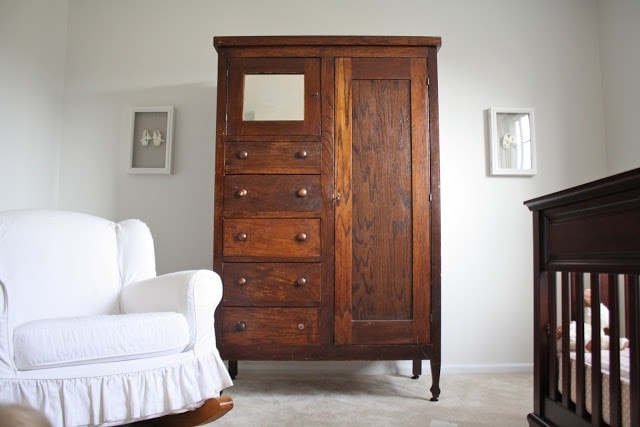 To see the completed nursery, click here.