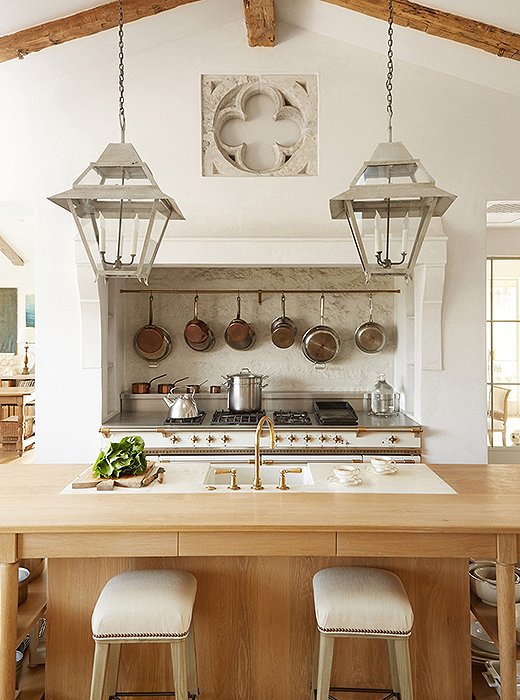 Okay, so it's a range for our home, but I'm so excited I can't stop singing. After two and a half years of dreaming, planning, panicking and questioning if I have the patience, we're finally embarking on our kitchen remodel.
We have the ability to purchase luxuries now that I could only dream of a few years ago and I knew that in this home we'd integrate a "chef's range". I didn't realize I'd fall head-over-heels, can't talk me out of it in love with a range though.
I had considered Verona, Viking, Wolf, and La Cornue ranges, but my heart skipped a beat when I saw Brooke Giannetti of Velvet and Linen and Jennifer's beautiful Lacanche ranges. It's one of those things you wish you hadn't seen because once you do, you can't take your mind off of it. I was overcome with it's beauty and sold on it's solid cooking and baking capabilities. After all, I've been working with just 1-2 burners for the last couple years. You'd think having a working gas range would be enough.
After researching other options, did my best to talk myself out of it and ultimately ordered a Lacanche range. I'm beyond excited as it will not only be the centerpiece of our kitchen, but a work horse.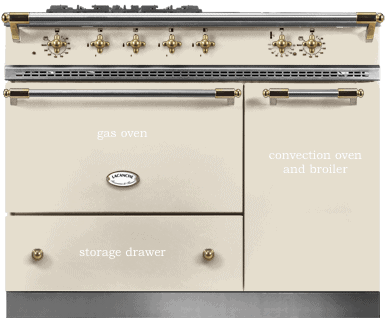 It's all a little nerve wracking, but I configured my 43 1/2″ range to include a gas oven large enough for my Staub's, a full size cookie sheet, turkey, etc and to the right, a convection oven/broiler. The storage drawer will either host my cookie sheets, muffin tins and frequently used cake pans or be used as a warmer…I love the versatility.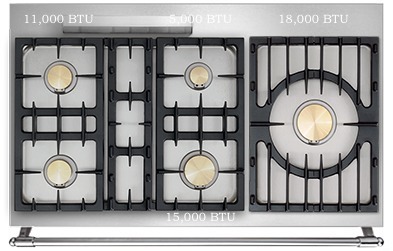 I designed a 4 faux range with an additional 18,000 BTU burner. I debated adding a cast iron simmer plate…if you have one, let me know!
Since I hinted about my purchase last week I've received several emails and comments of fellow Lacanche owners who have put my mind at ease. Our cabinetry will be painted in the same soft ivory and accented with beautiful brass knobs to coordinate.
Do you have a Lacanche, Blue Star or LaCornue? I'd love to hear!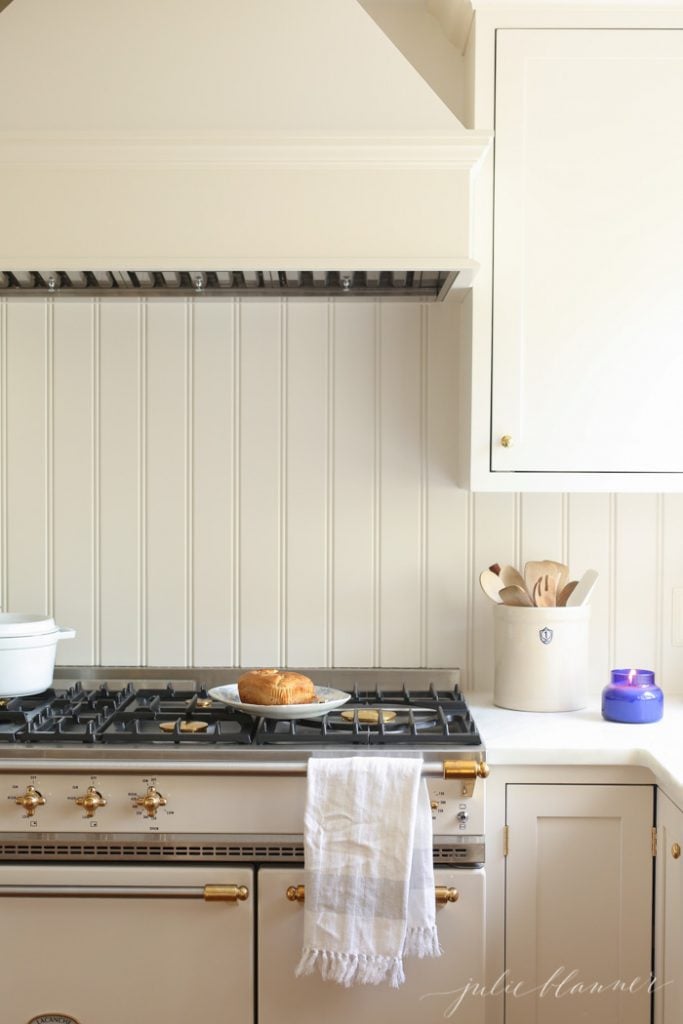 Update, it's here! You can see and read more about our kitchen here!
LET'S CONNECT!
instagram | newsletter | facebook | pinterest