This post is sponsored by Delta® Brand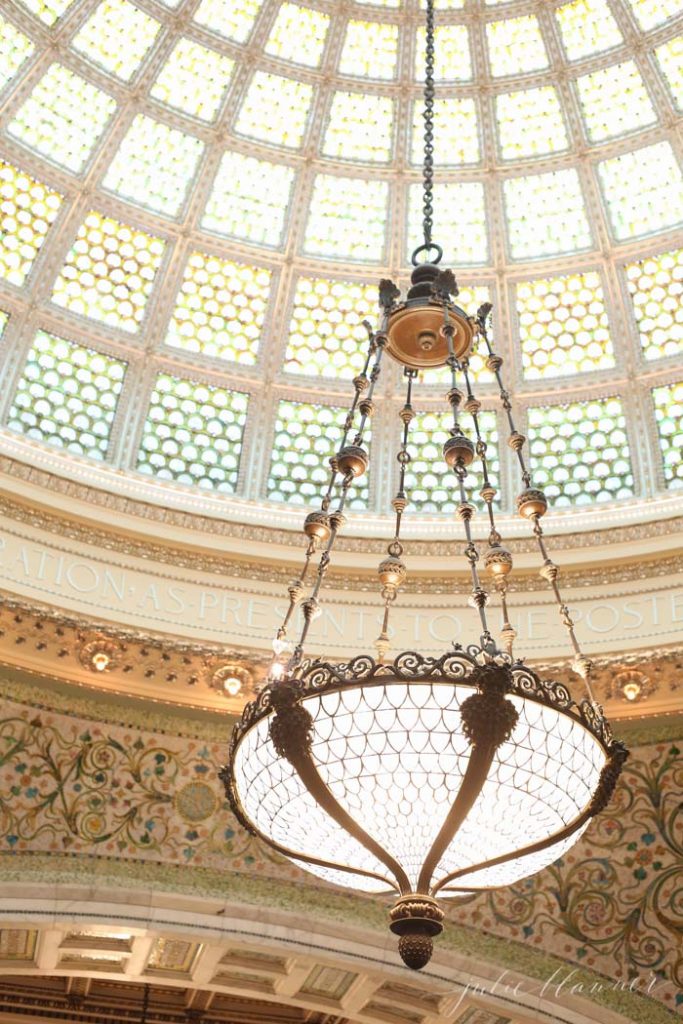 Last month I had the opportunity to visit Chicago with friends and colleagues. I have visited Chicago on numerous occasions, but I viewed this city from a slightly different perspective this time. Over the years, I've taken architectural tours, but it's always been among family, friends and children without design in mind. On my recent visit with like-minded colleagues, I was overwhelmed and inspired by the architecture and design elements of the city. I'm integrating some of the inspiration from my trip to refresh the kitchen at Calm Water Cottage.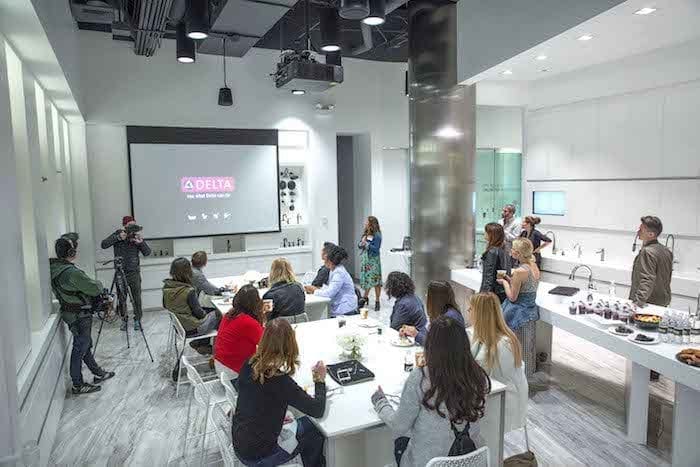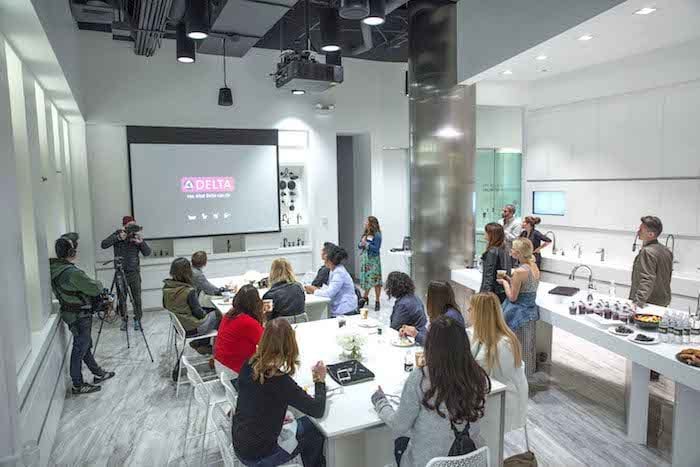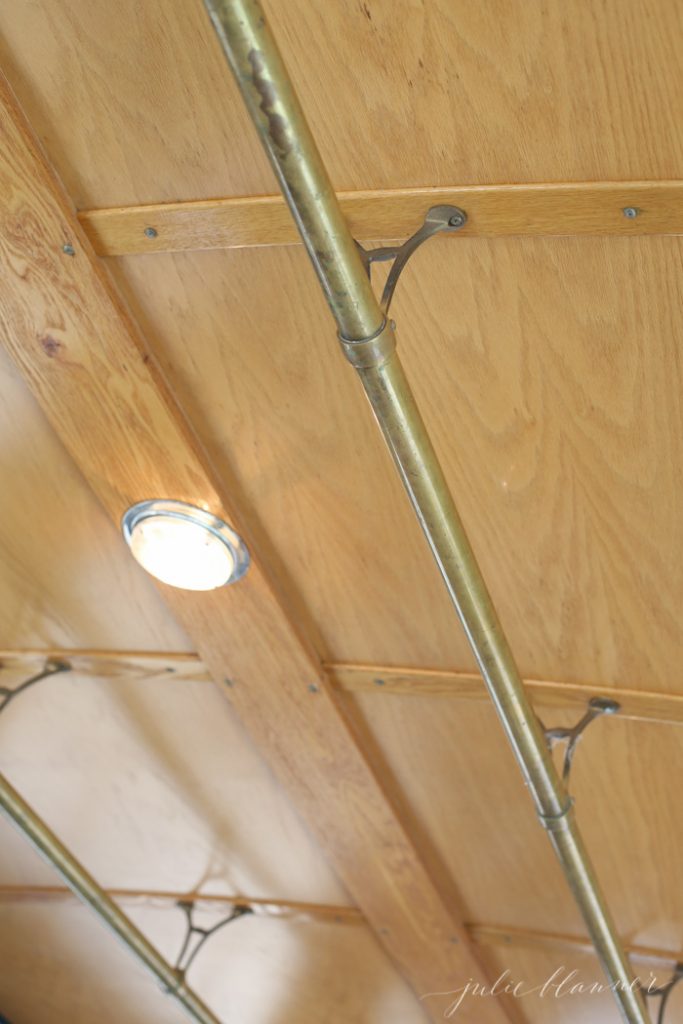 We often think of oak as being dated, but when I stepped onto the trolley to take a tour of the city, I felt it carried a more timeless appeal in coordination with brass. I decided that we'll retain our oak cabinets but give them a refresh with updated hardware.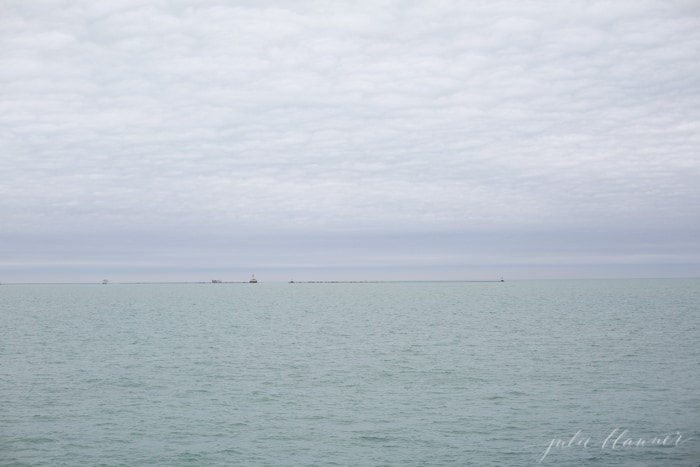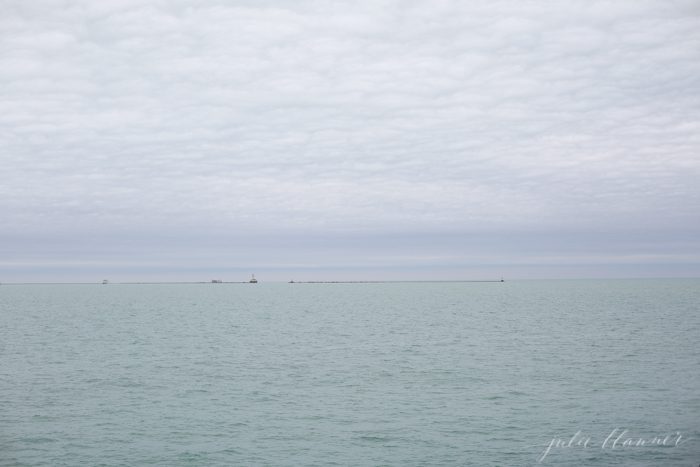 The theme of the trip was water and since both the cottage and Chicago are lakeside so it was easy to draw from inspiration there. Just above the water of Lake Michigan were beautiful blue stripes on the horizon. I'm drawing from them by adding a blue stripe rug in the kitchen to emulate the stripes on the horizon and give the kitchen a little warmth.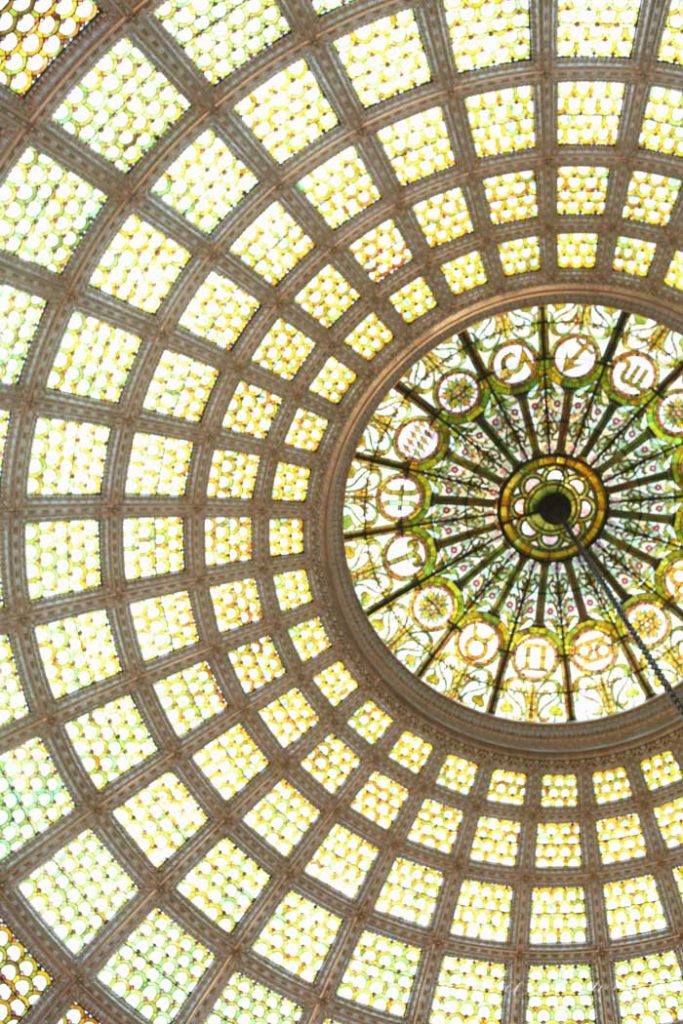 We also enjoyed visiting the Chicago Cultural Center. It boasts a lot of beautiful details, but none as jaw dropping as the rainbow scallop dome. It's just stunning! I'm planning to bring the pattern in with a colorful tea towel. It's a playful and fun way to add pattern to the kitchen without having to wallpaper.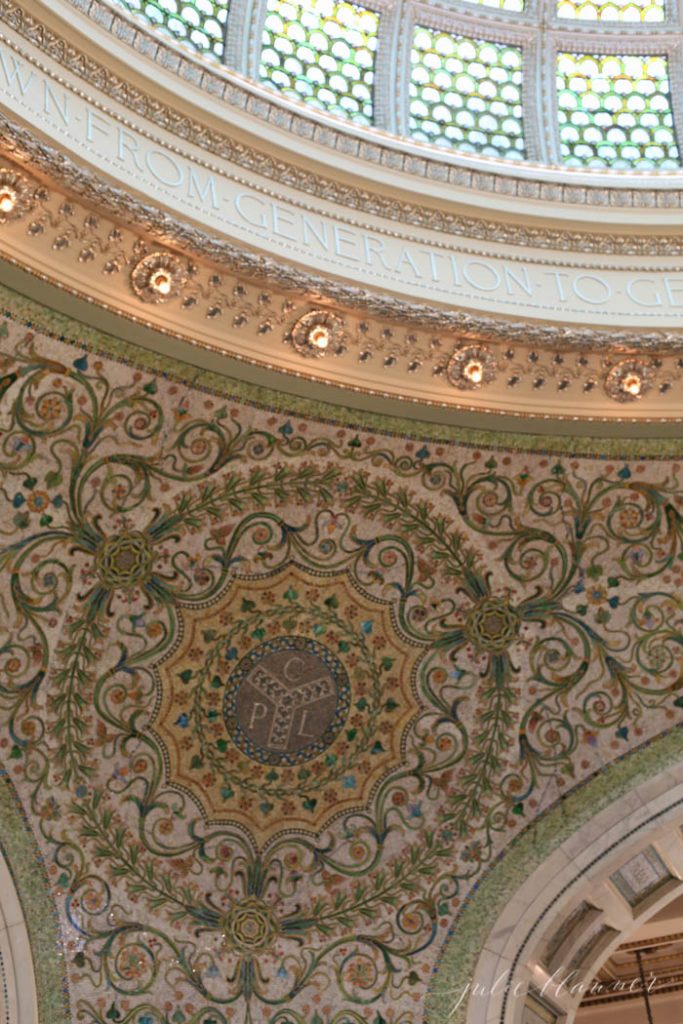 The creamy color of the marble, beautiful greens, blues and metallics of the Cultural Center will also come to play in our kitchen.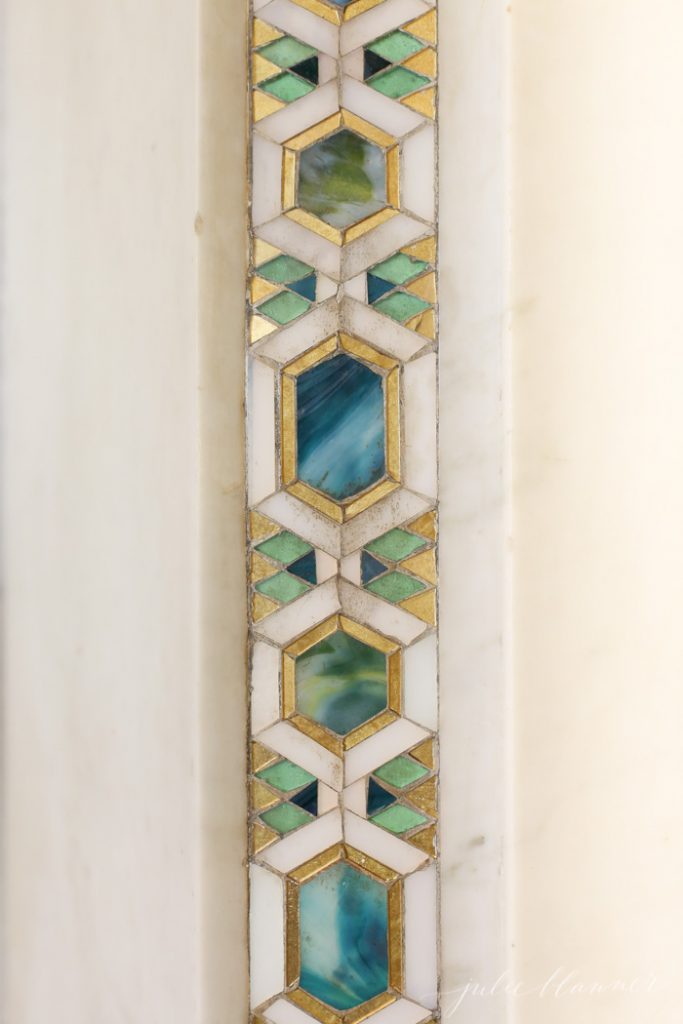 The city of Chicago has so many buildings that feel fresh and modern, even if 40, 60 or 100 years old, like the patina of this handrail. To mimic this and make our kitchen fresh and modern, I've selected a Delta Brand Cassidy™ faucet in beautiful Champagne Bronze. It will be the centerpiece of the kitchen and set the tone for the adjacent dining and living areas.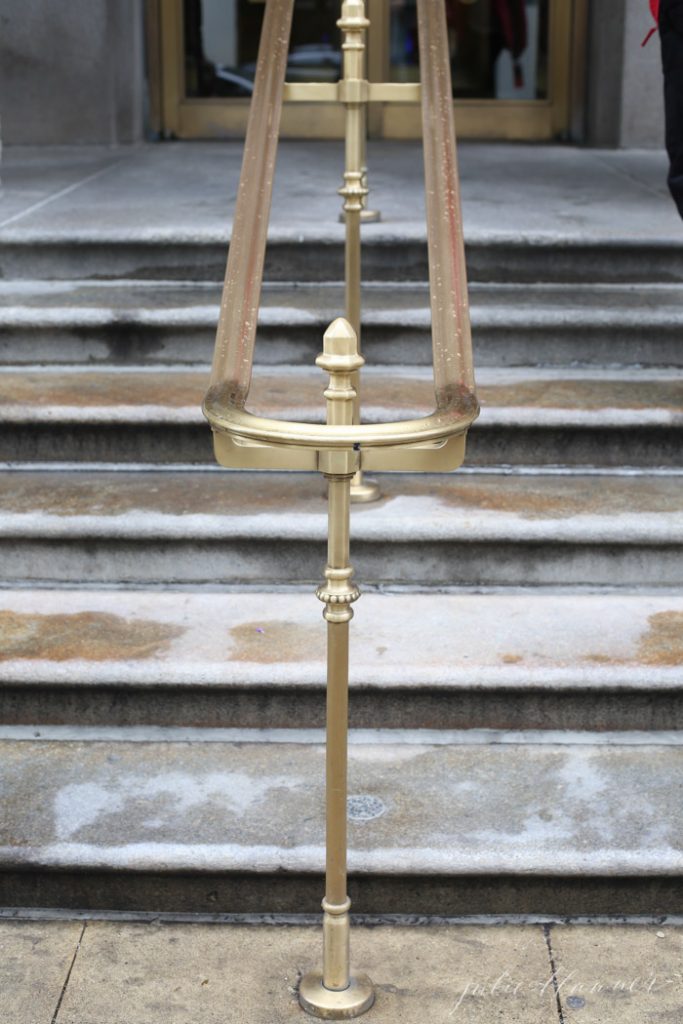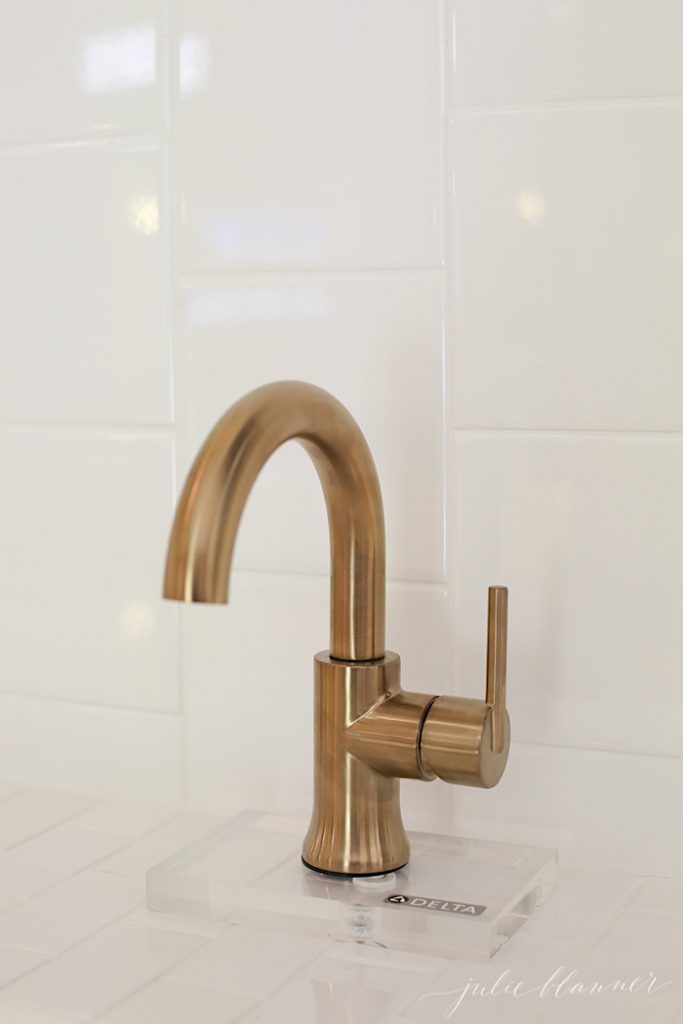 I created this inspiration board to tie it all together…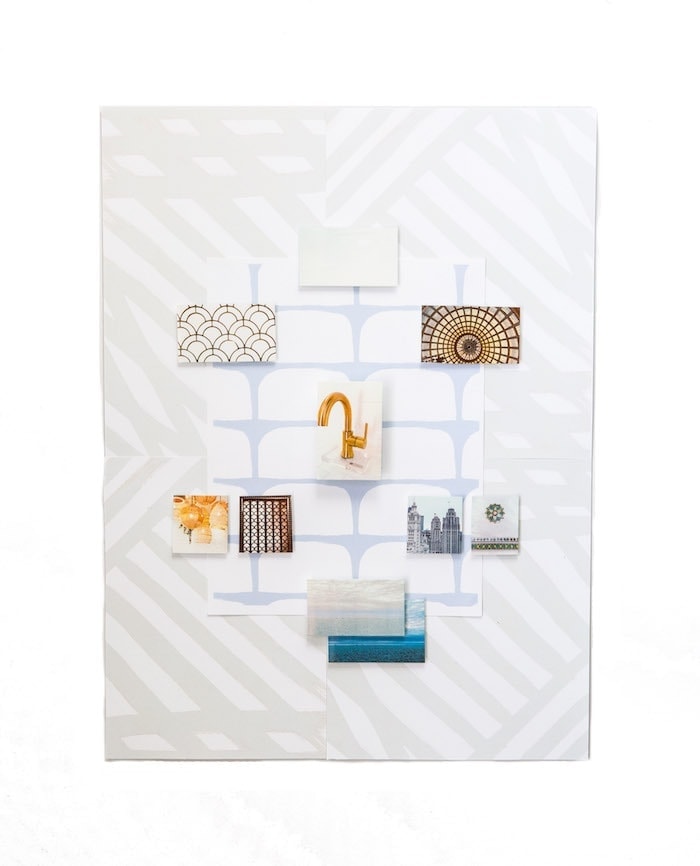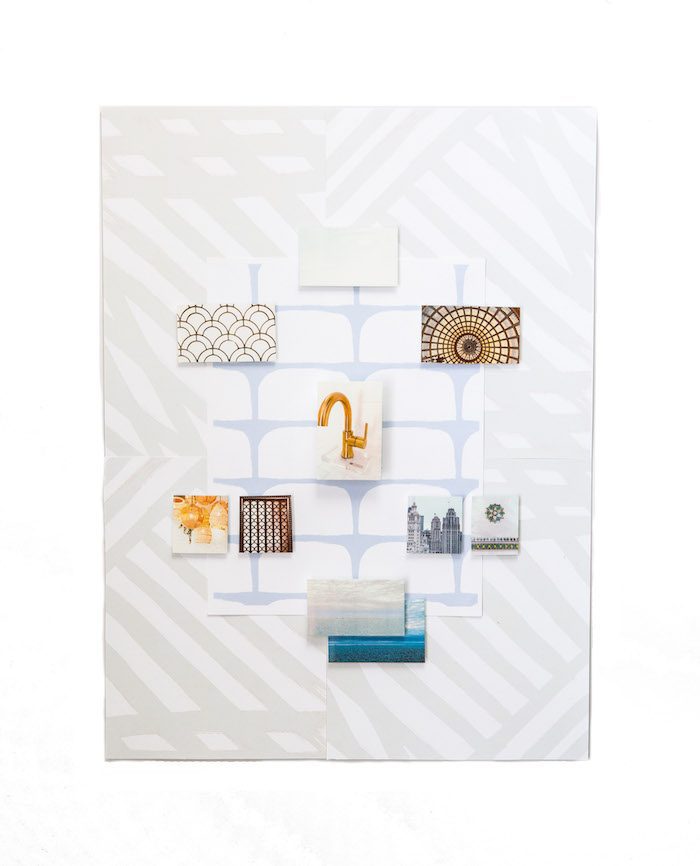 Chris and I are anxious to start updating our lake cottage kitchen and even more excited to share it with you! Stay tuned…
LET'S CONNECT!
instagram | newsletter | facebook | pinterest
#DayofDesign #DeltaDesign
This is a sponsored conversation written by me on behalf of Delta Brand. The opinions and text are all mine.