Winter White January Decor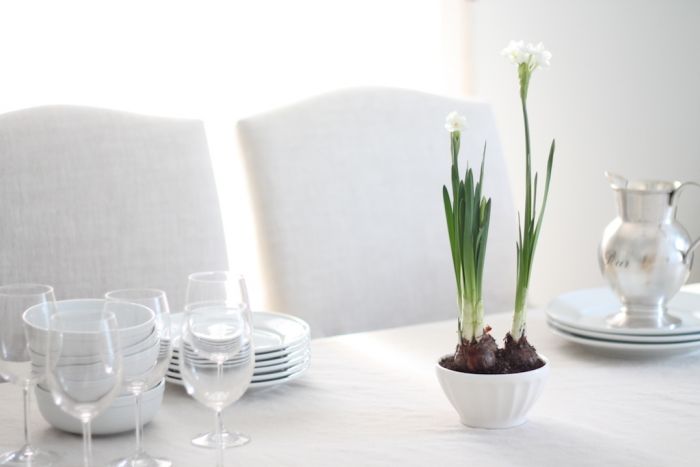 To me, January represents a clean slate. After the color and chaos of the holidays, I like to restore my home to a more neutral and calming state. It's been a blanket of white outside for days and now inside as well. For the most part, the main level of our home is neutral in color. It provides a beautiful backdrop to any hint of holiday and seasonal decor I add in through the year. It easily transitions. In January, I don't have a lot of added decor, just a few paper whites and succulents to brighten the space and add a beautiful fragrance. Our home feels so fresh, clean and almost new again. By February, I'll be adding in touches of red and pink, but for now, I'll relax and enjoy this new beginning with winter white January decor.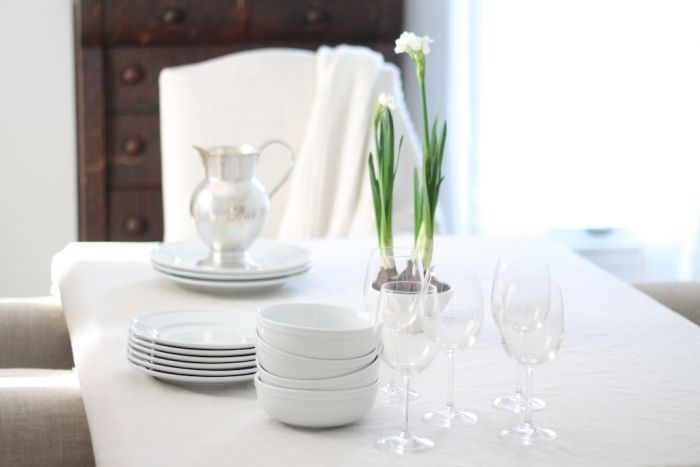 It's a new year, and I'm entertaining in a new way. I'm putting less pressure of "perfect" on myself and entertaining more often and more casually. This is my new table setting. Sure, there will still be brunches and dinners that I'll prepare for, but with the girls, that's becoming less of a reality. Over the holidays, we had friends over several times and I don' think I once set the table prior to their arrival. I recall watching Katie Brown on Oprah years ago, and she made the suggestion that guests feel more at ease when they help and everything isn't perfect. The most important thing to me when entertaining is that guests feel welcome. I never want them to feel like they are a burden, but an honor to have them in our lives and in our home. So here's to a clean palette, a new year and an even fresher perspective on entertaining.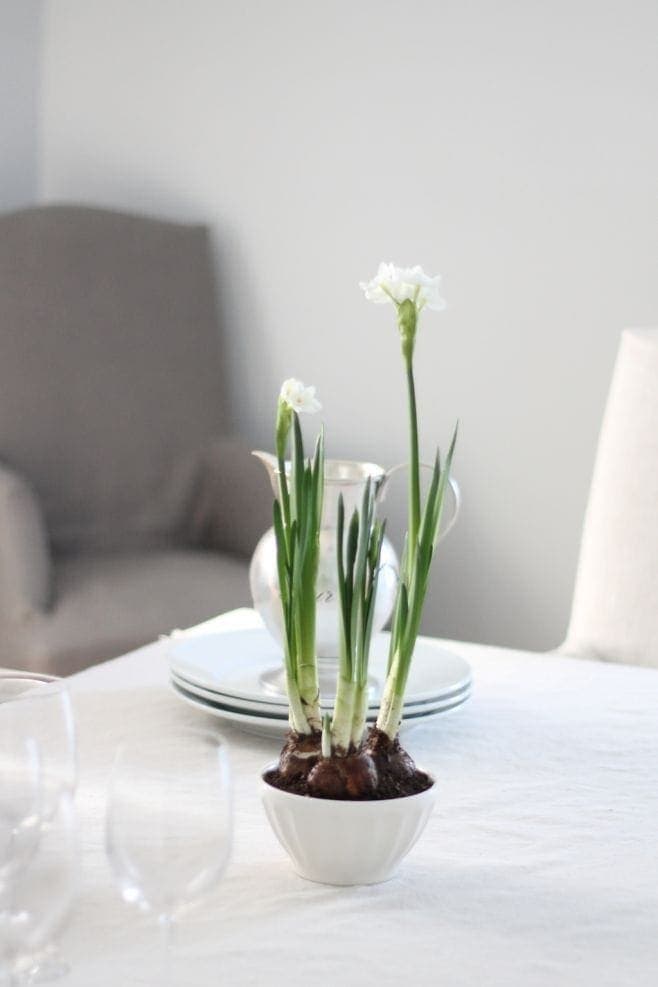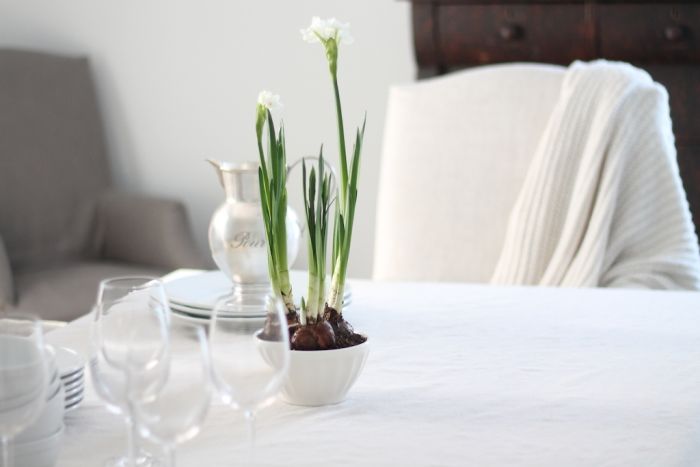 For more easy entertaining & dinner ideas, follow me on Bloglovin and Facebook, pin with me on Pinterest and go behind the scenes on Instagram.