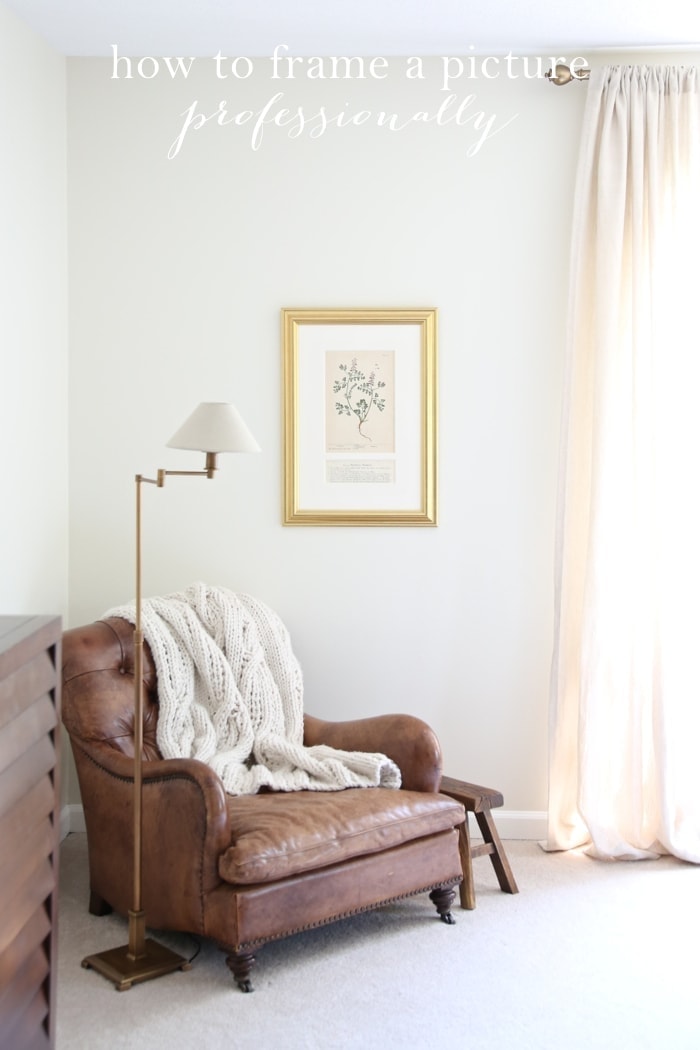 Sometimes I become overwhelmed with decisions – especially when there's more than one to be made at a time. I recall standing in the store staring at frames, mats and glass wondering where in the world to start. Framing a picture well can make an inexpensive piece of art feel special, but it can also make or break a beautiful piece of art. Fortunately after a few attempts, I stumbled across someone knowledgable and asked an abundance of questions so that I could share! Here are a few tips on how to frame a picture:
Start by selecting your frame.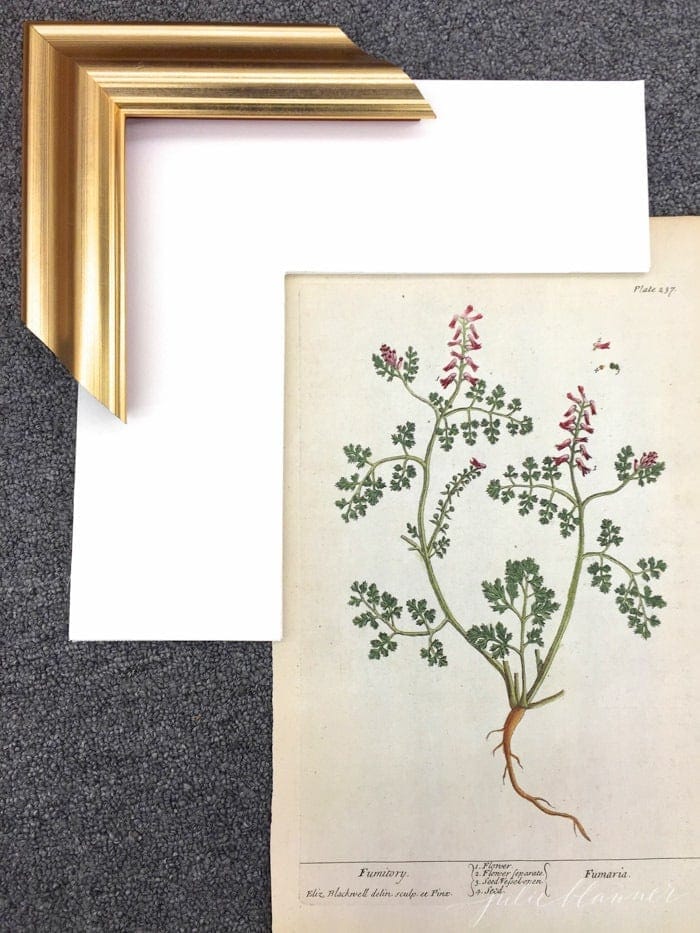 Choose a mat with contrast.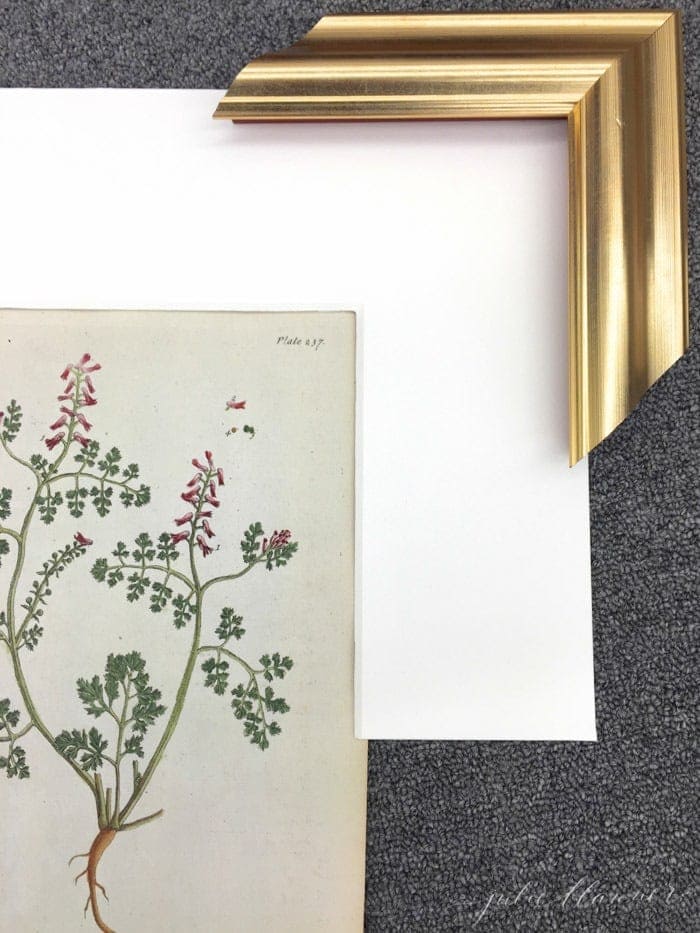 Cut the mat to at least 2 times the width of the frame you select.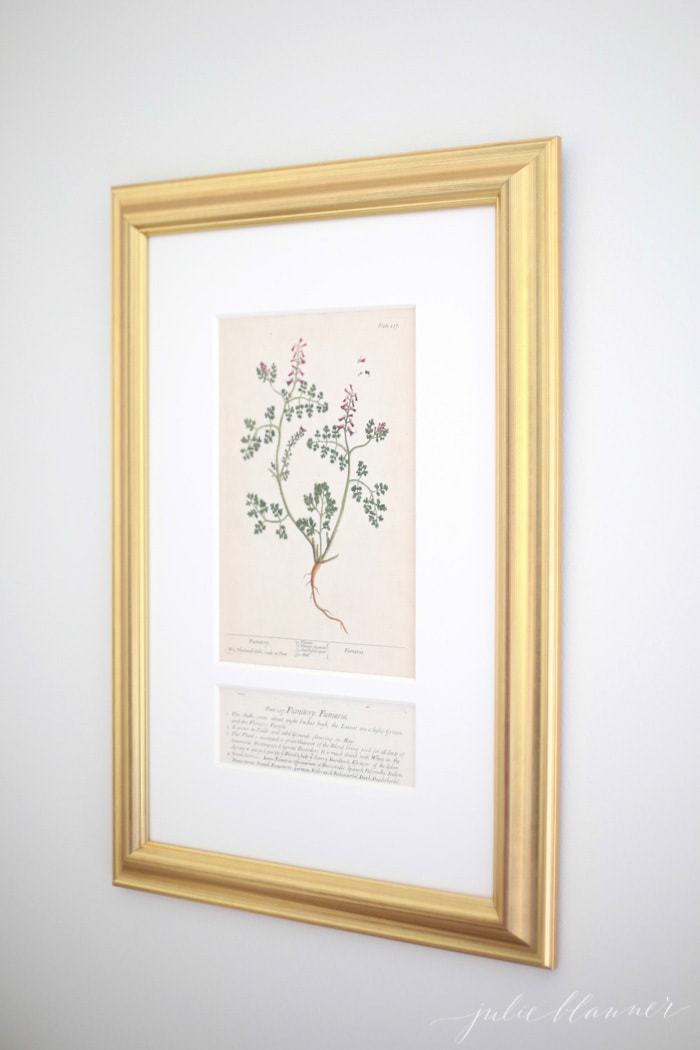 If if you have more than one piece, provide an 1″ of mat between the two.

Invest in museum glass to reduce glare and protect your art.
Don't be afraid to phone a friend. Seriously! Second opinions are the best!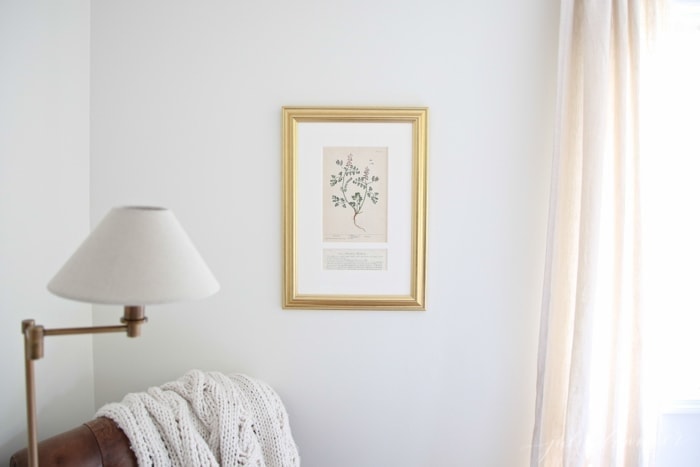 Finally, if you're framing at a craft store, be sure to use 40% off coupons or frame it at one of their frequent 50% off sales.