Learn how to fake a headboard using pillows giving the room a luxe look without the expense! These headboard pillows give you a finished look in minutes!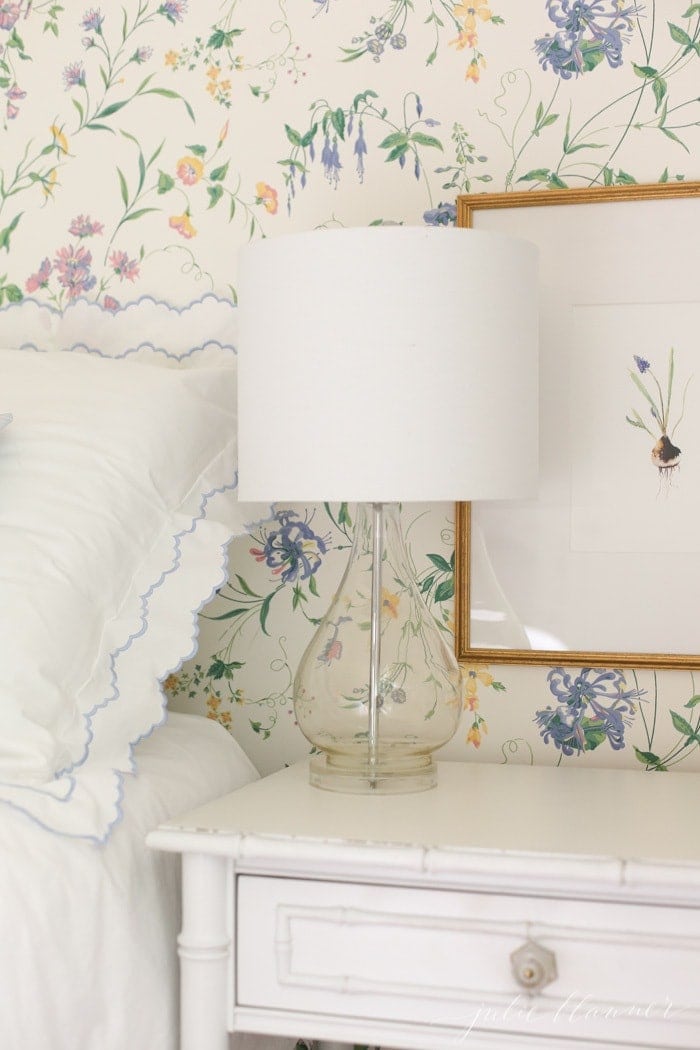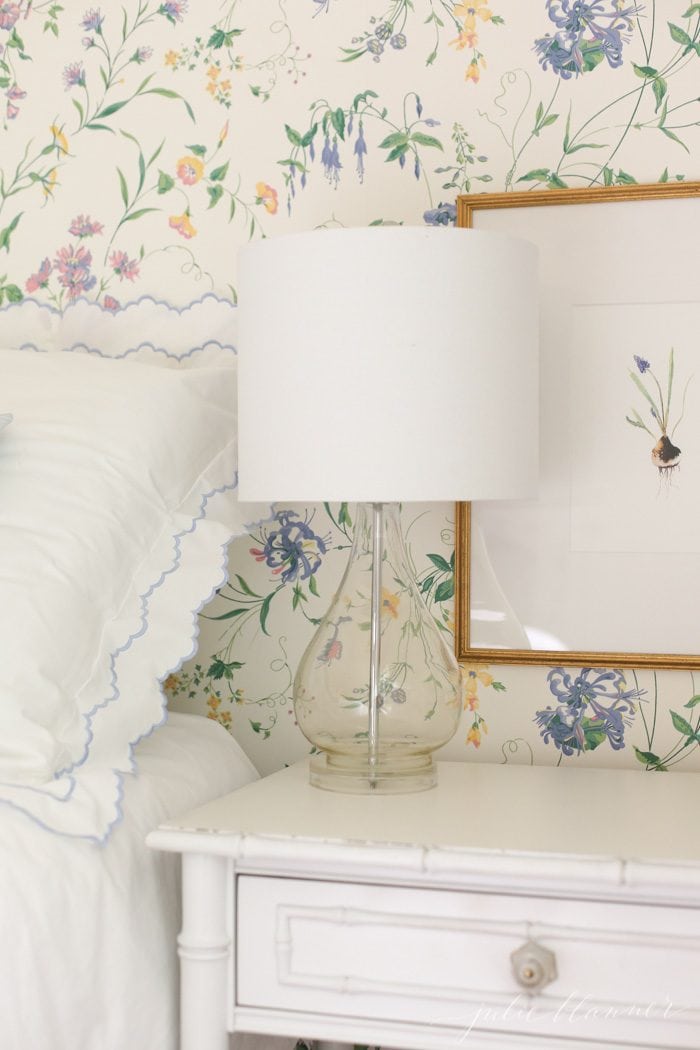 How To Fake A Headboard
As summer boating season approaches, Chris and I have been doing a few small updates and tweaks at the lake cottage. We want our home to not only be a relaxing retreat for us but for our friends and family as well.
When we first looked at the house, I knew I wanted to keep the wallpaper in the guest bedroom. It's so bright and cheerful you can't help but be happy when you enter the room.
Read more about decorating around Dated Wallpaper here, and get all my tips for luxury Guest Bedding on a budget!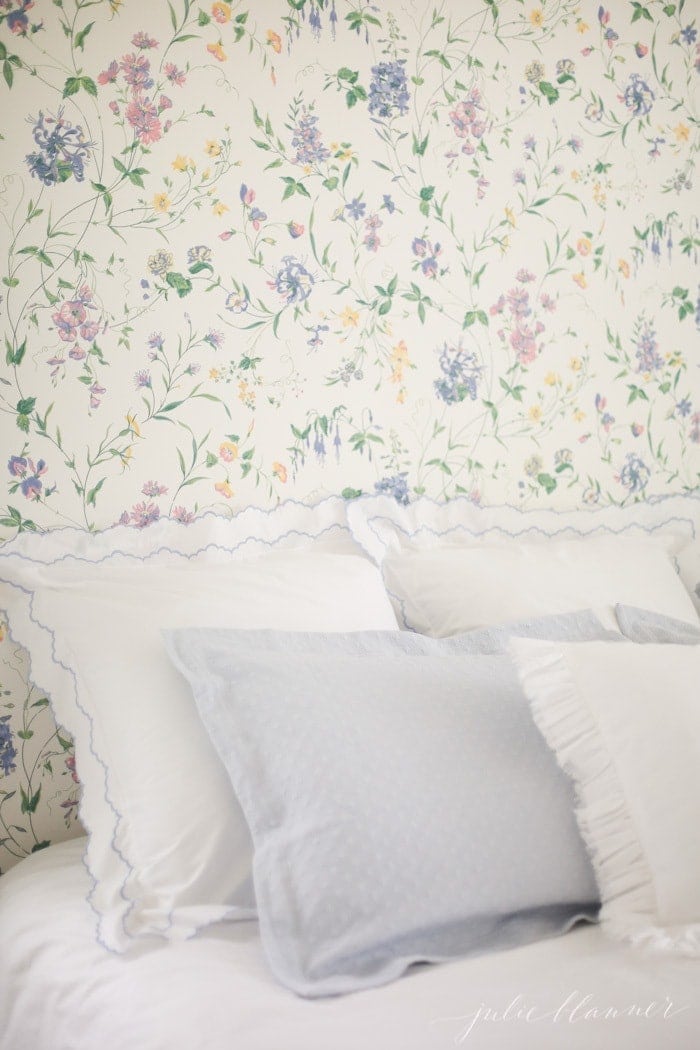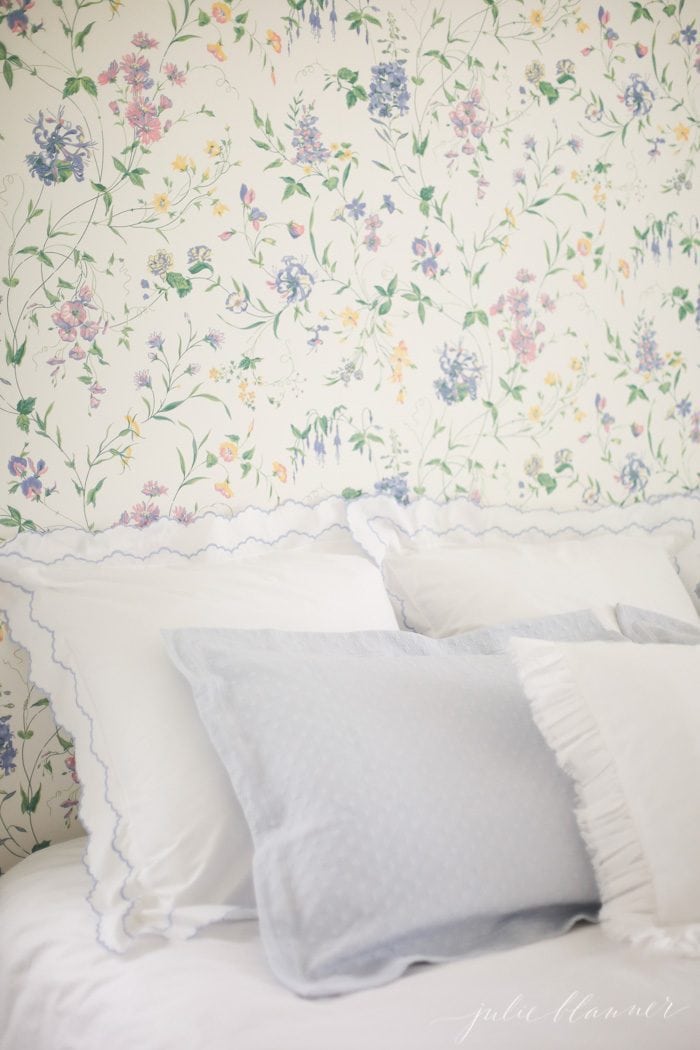 Making A Headboard on a Budget
Since this is our second home, we're on a limited budget, but want each room to feel fresh, comfortable and special. Bedding can help achieve all of the above and double as a headboard!
Every bed needs a little height, but at this time, a headboard is not an option so I used pretty pillows to fake a headboard and make the room feel luxe!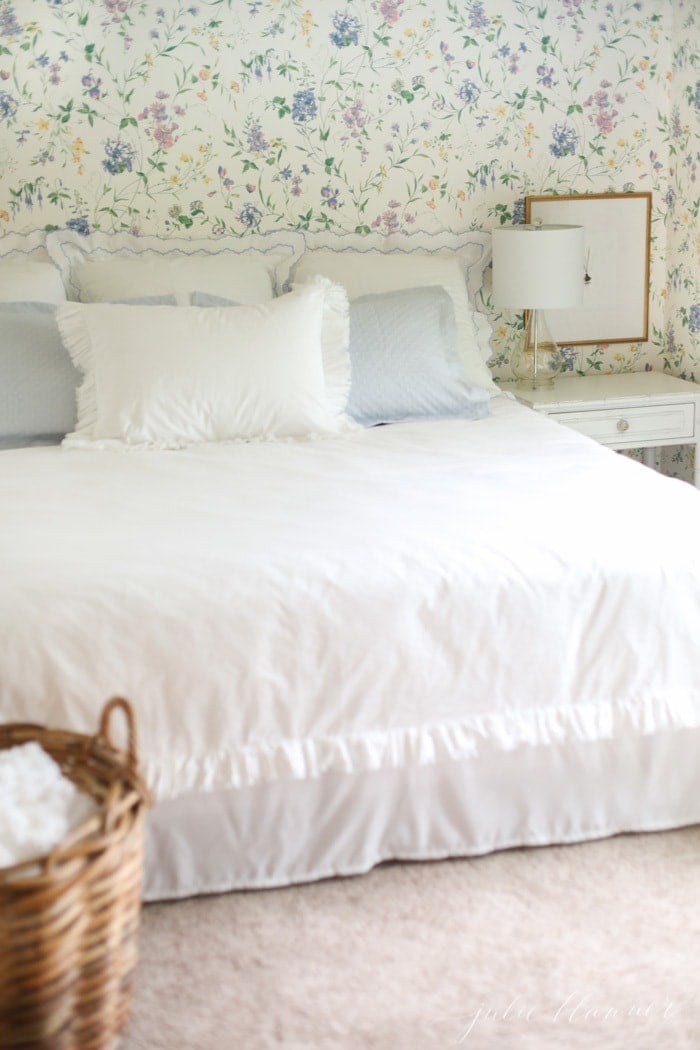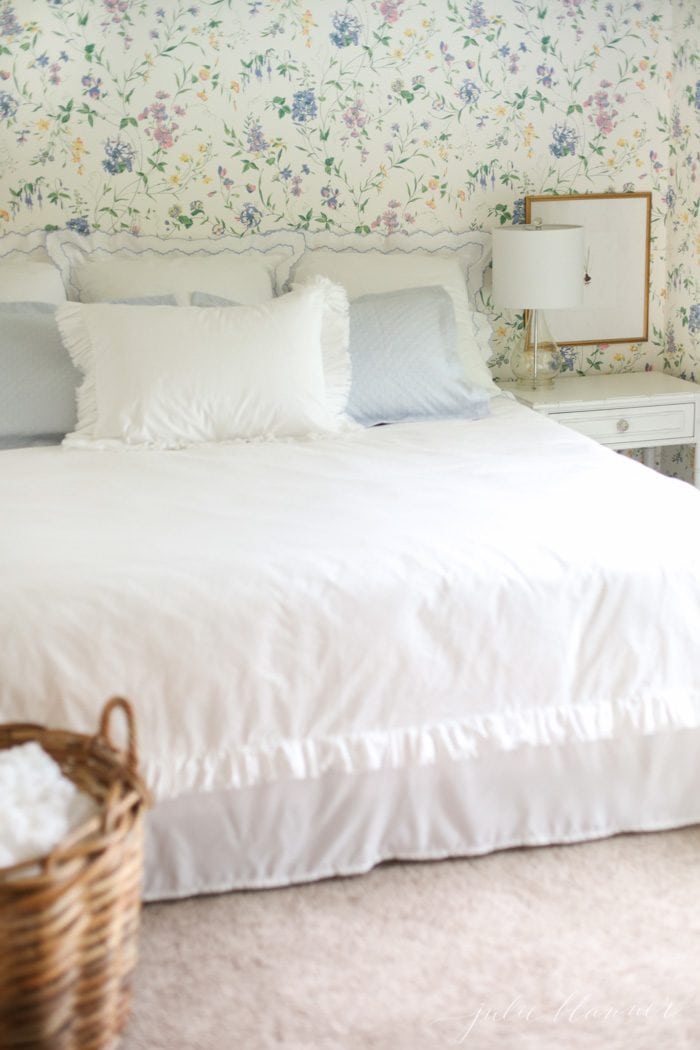 To be honest, I'm not always on top of my pillow game. I love them, but find the size, number, etc to be a little challenging, so I thought I'd break it down for you in case you feel the same.
Tips for Faking a Headboard:
For a King, start with 3 Euro shams/pillows to create the backdrop, for a Queen or Full use 2
Then layer with 2 standard size shams/pillows
Finish with 2 square, a bolster or another standard size pillow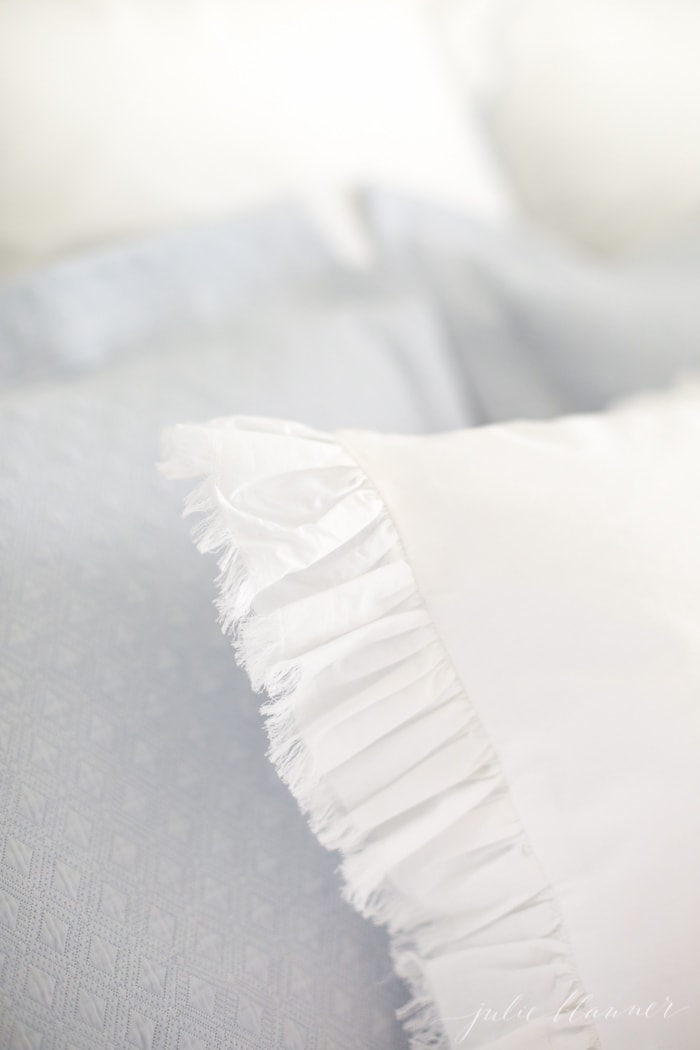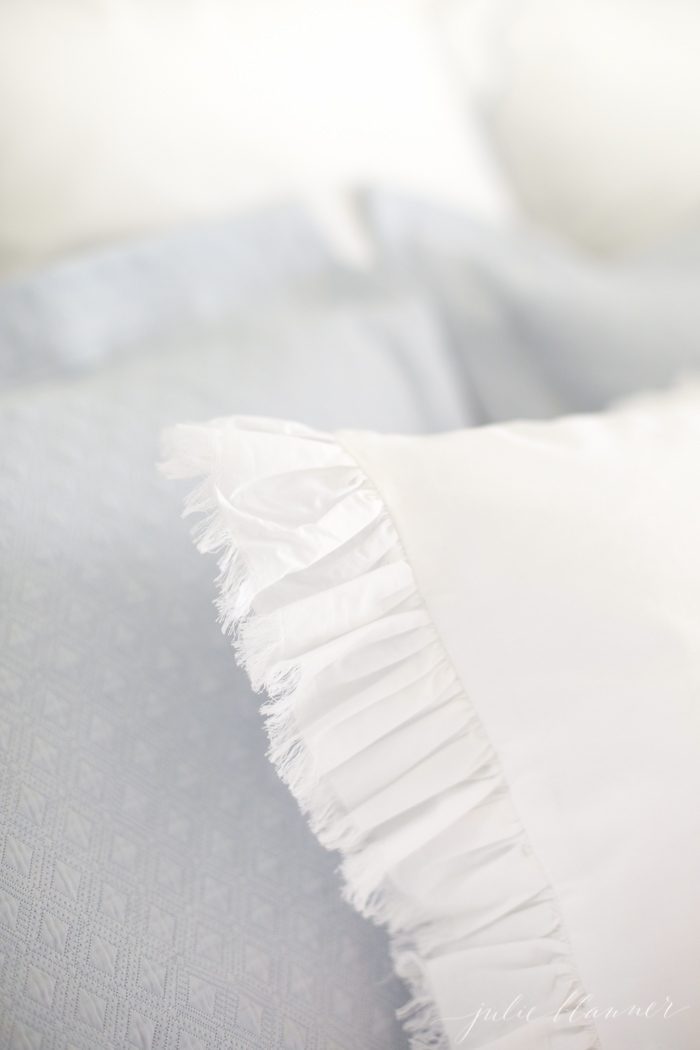 The Best Headboard Pillows
You can never have too many pillows! Give me all the pillows! I just love layering textures and adding accent colors like this pretty delphinium blue.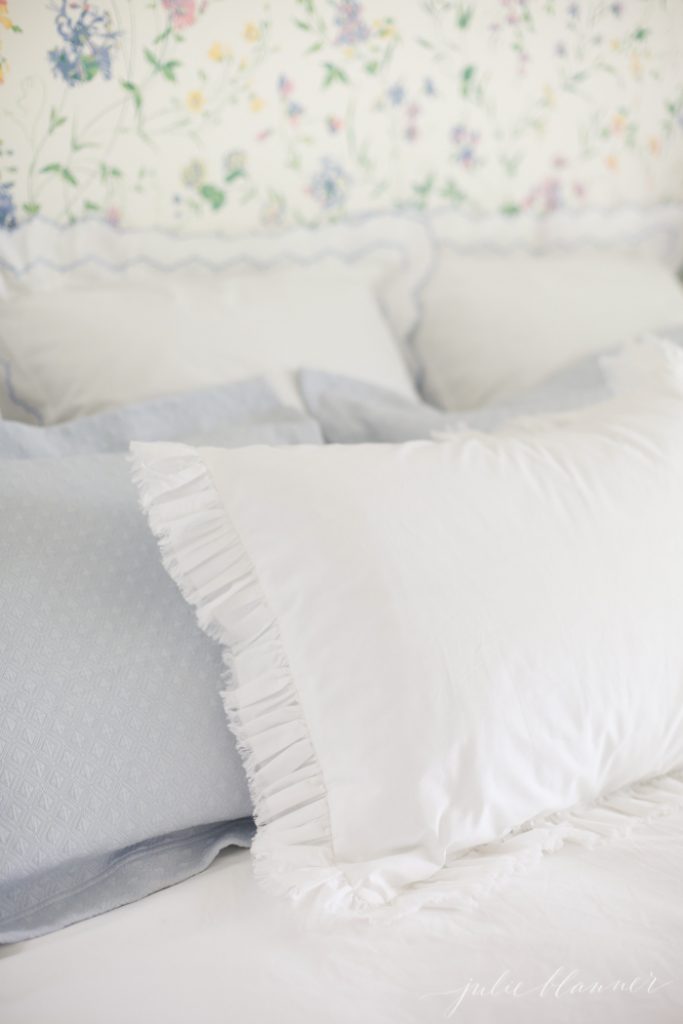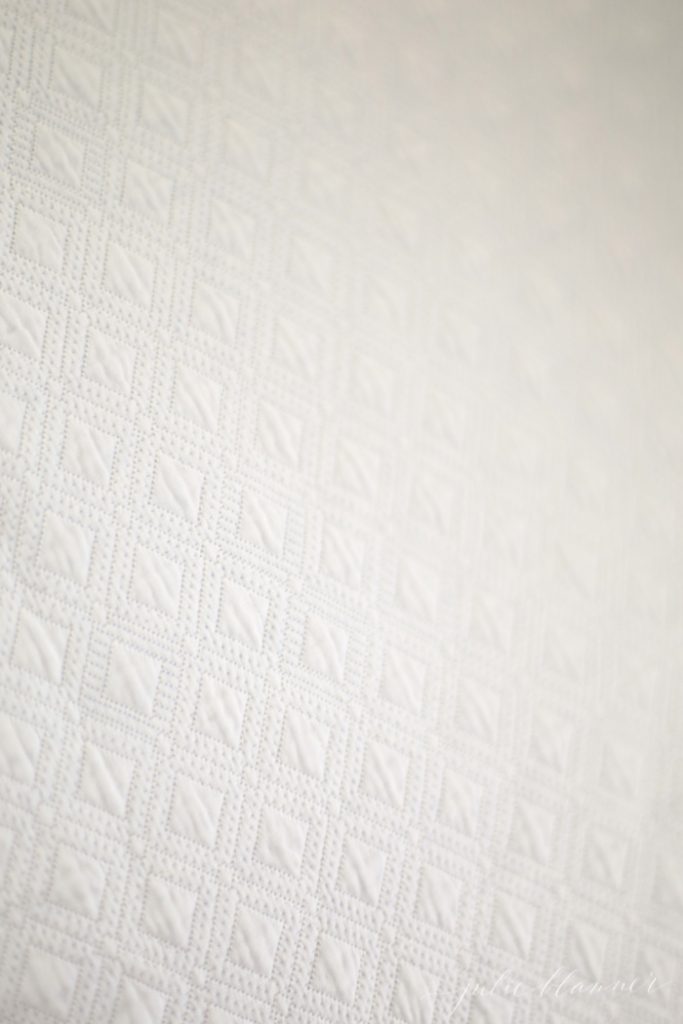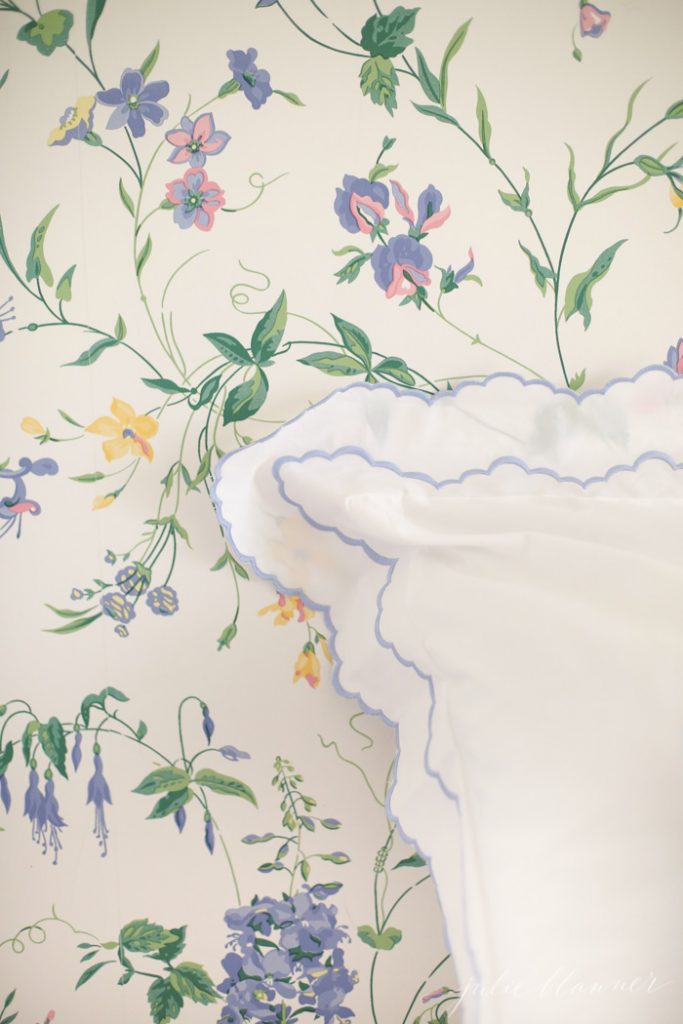 You can recreate this look here that my friends at Annie Selke sent me upon request:
Annie Selke Luxe Isabella Sham in White/Delphinium | Annie Selke Luxe Lazio Delphinium Matalasse Sham | Pine Cone Hill Laundered White Ruffle Sham | Pine Cone Hill Laundered White Ruffle Duvet Cover
What are your best bed-making tips? I need all the help I can get for my least favorite chore. My answer is always more pillows because they make it pretty without the fuss.
Join the club! You can find daily updates on Pinterest, Instagram, Facebook and see my latest YouTube videos here!