Through the years, I've shared an abundance of fall decorating ideas (you can find some of my favorites below), but I've never shared how to decorate for fall – or any season, without stress.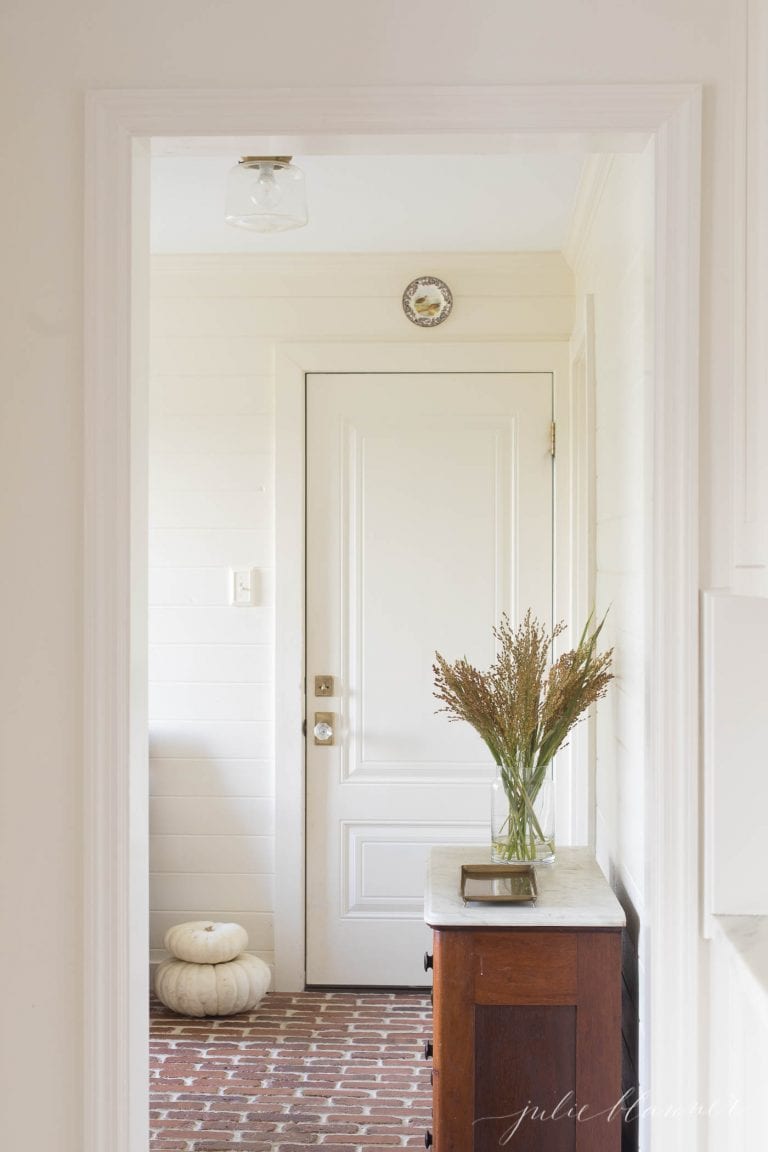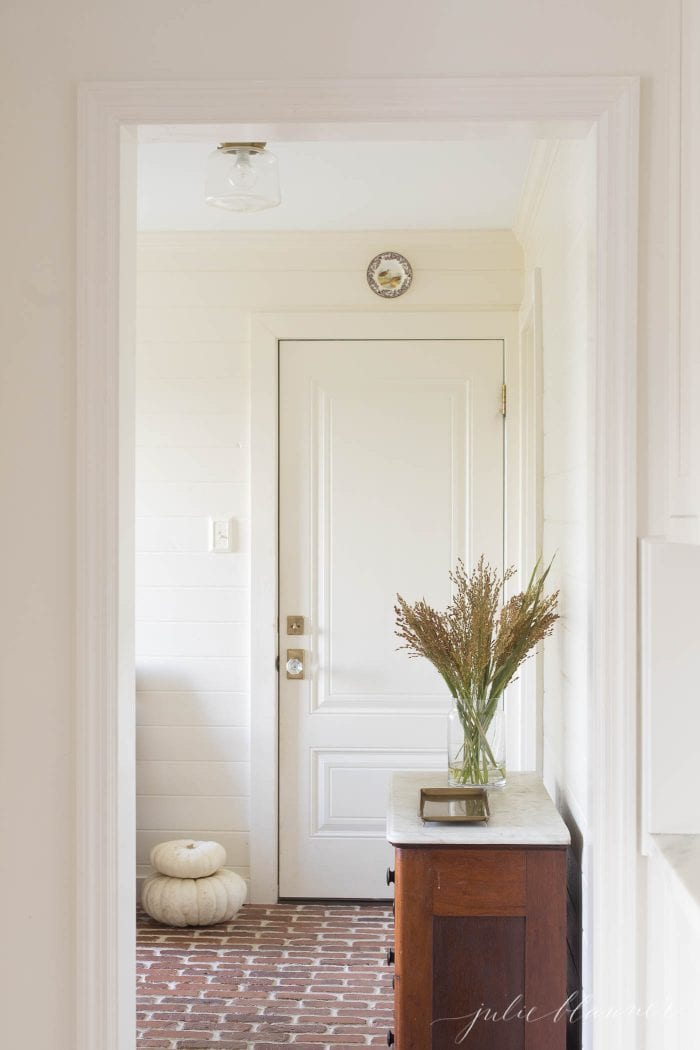 How to Decorate for Fall, Effortlessly:
I use the change of seasons as an opportunity to refresh our home. To be honest, we often need a little reset.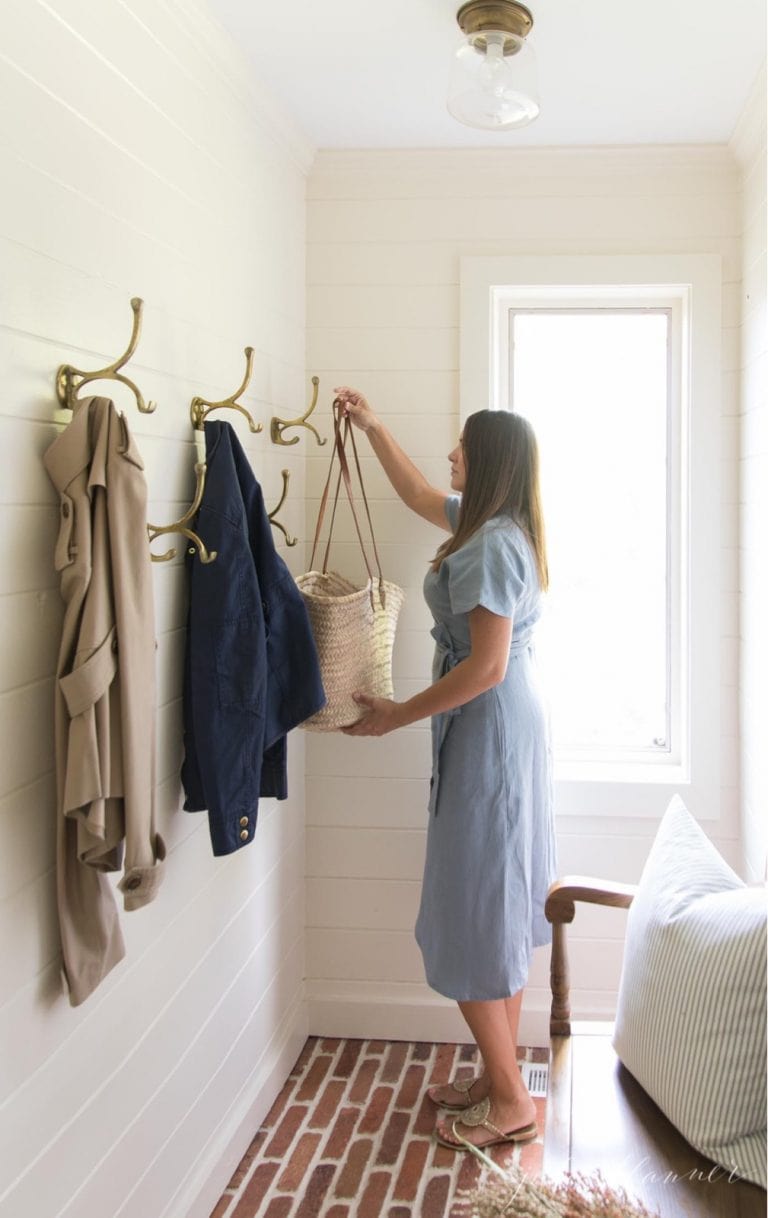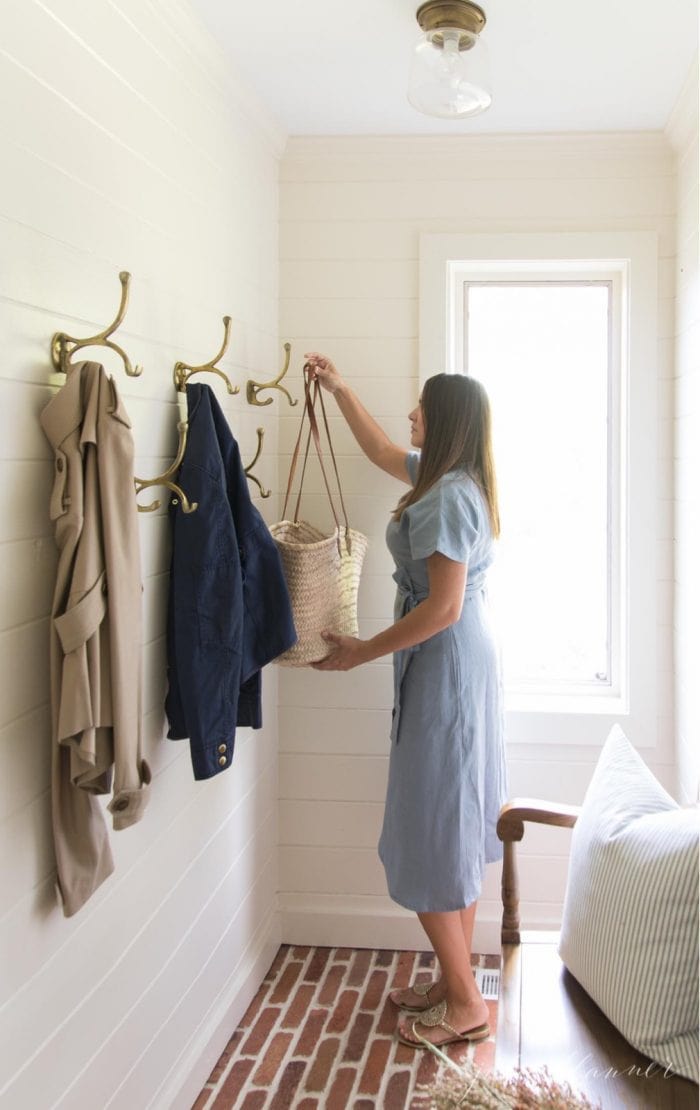 Most designers would tell you to design with intent, but I encourage you to design with your heart. We often overthink things and fall is the most inspiring time of year. Use your trip to the orchard, pumpkin patch, grocery store or own backyard as your inspiration. Whatever you do, bring the outdoors in and only bring home things you love.
You'll bring the room to life and if you love it, chances are it will easily integrate into your home.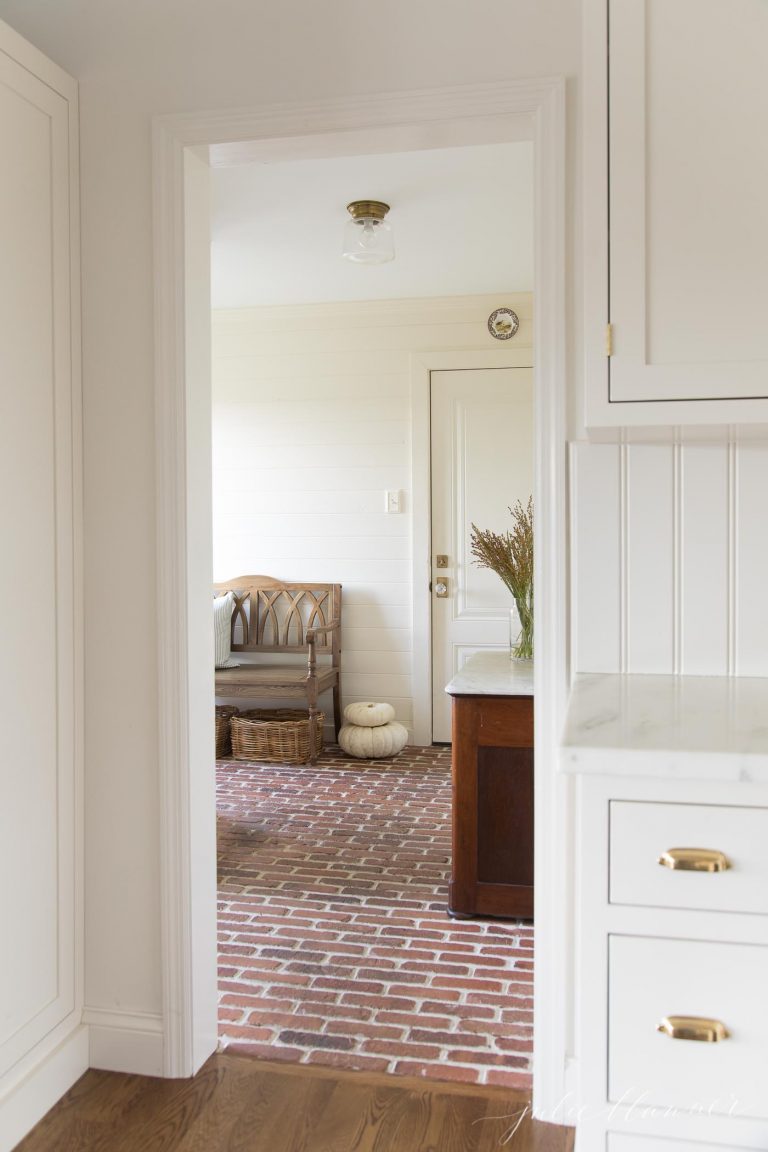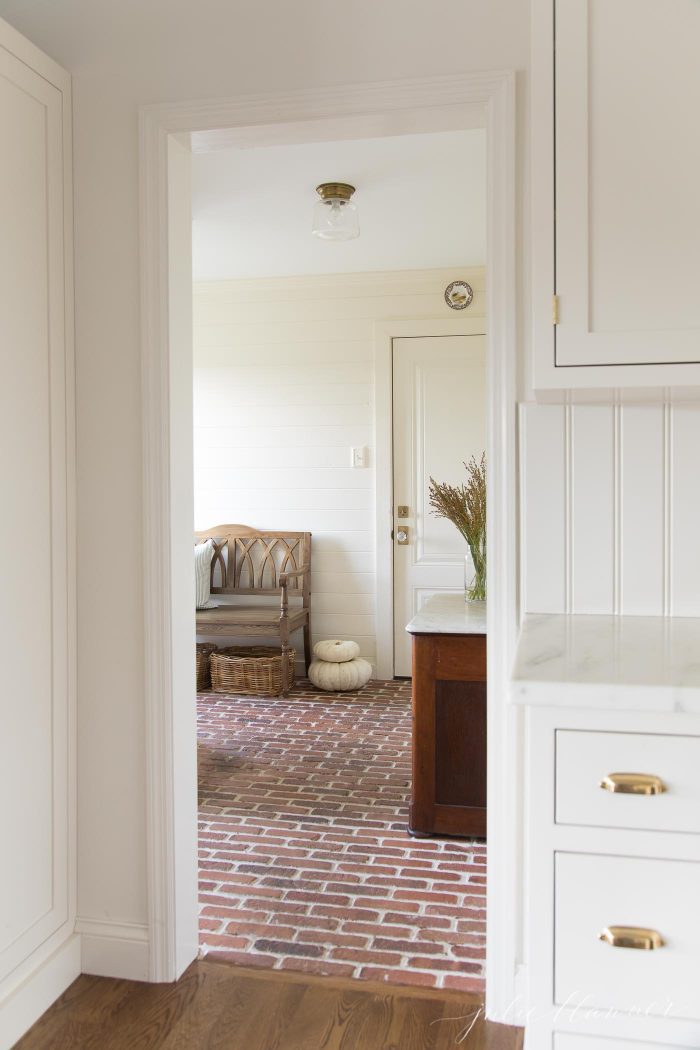 After driving past a field full of beautiful grasses with hints of golds and reds, I so desperately wanted to pull over and gather a bunch, but you know there's this little thing called trespassing. Luckily for me on my way home I decided to stop into Trader Joe's where I found small bunches of this pretty foliage for just $3/each. It makes an effortless arrangement we can enjoy fresh and allow to dry to carry our mudroom through Thanksgiving.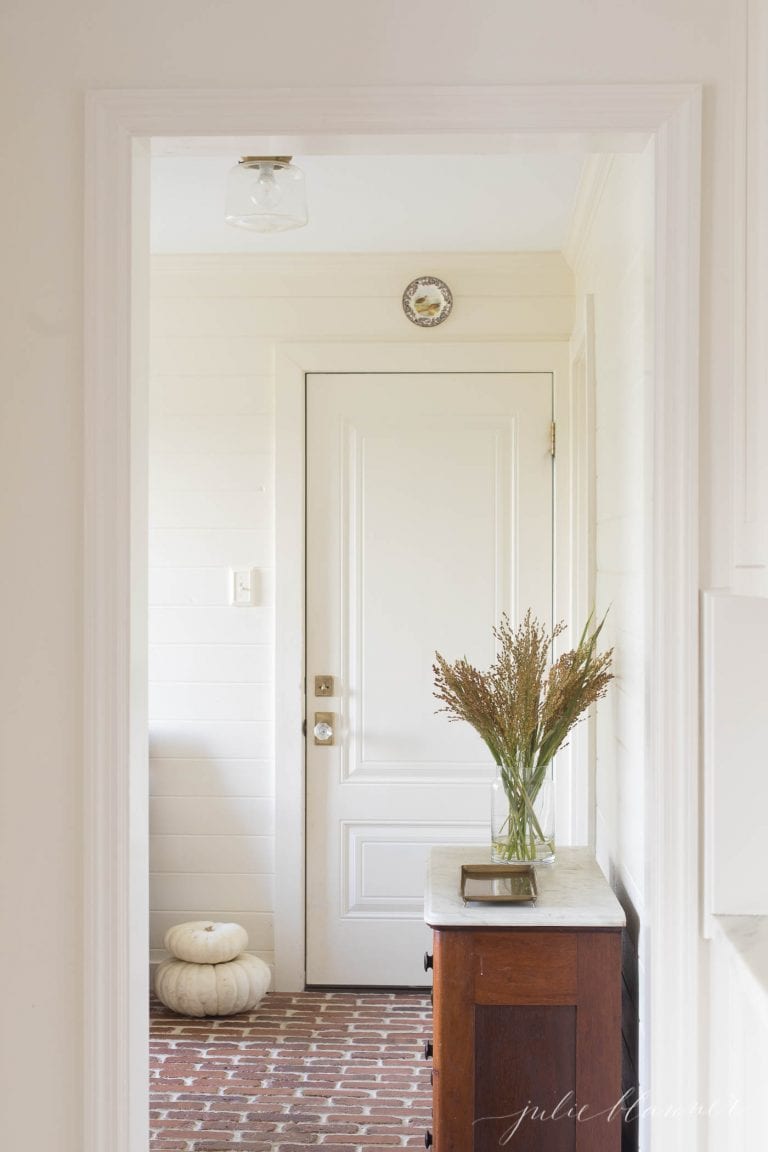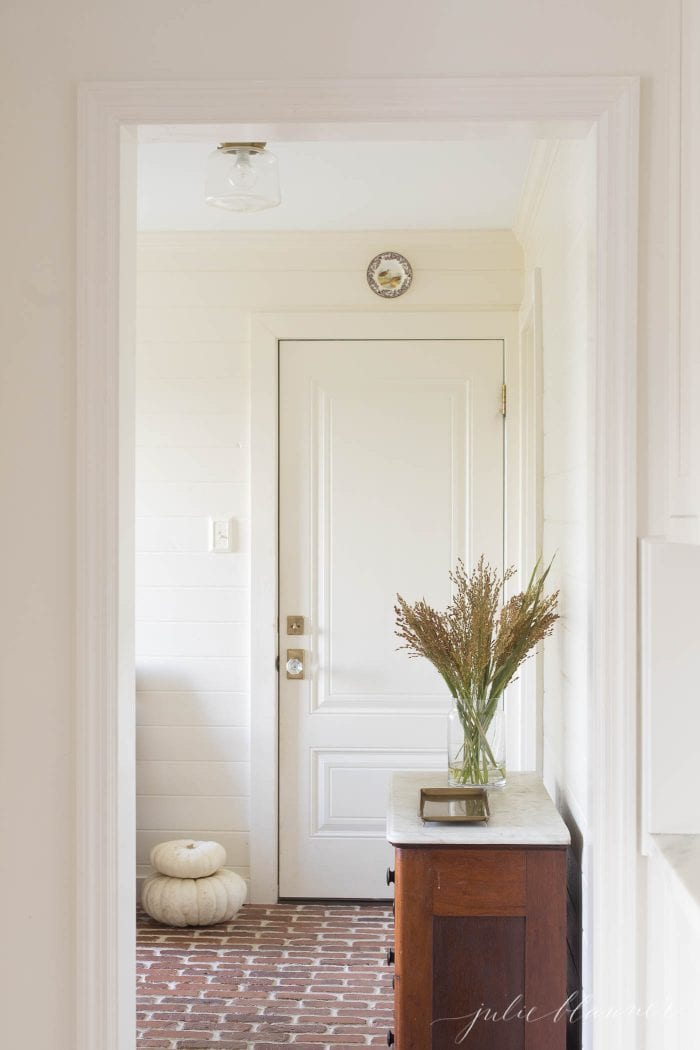 You can never go wrong stacking heirloom pumpkins. Find any nook – next to a sofa, door, the center of your kitchen island for instant fall decor.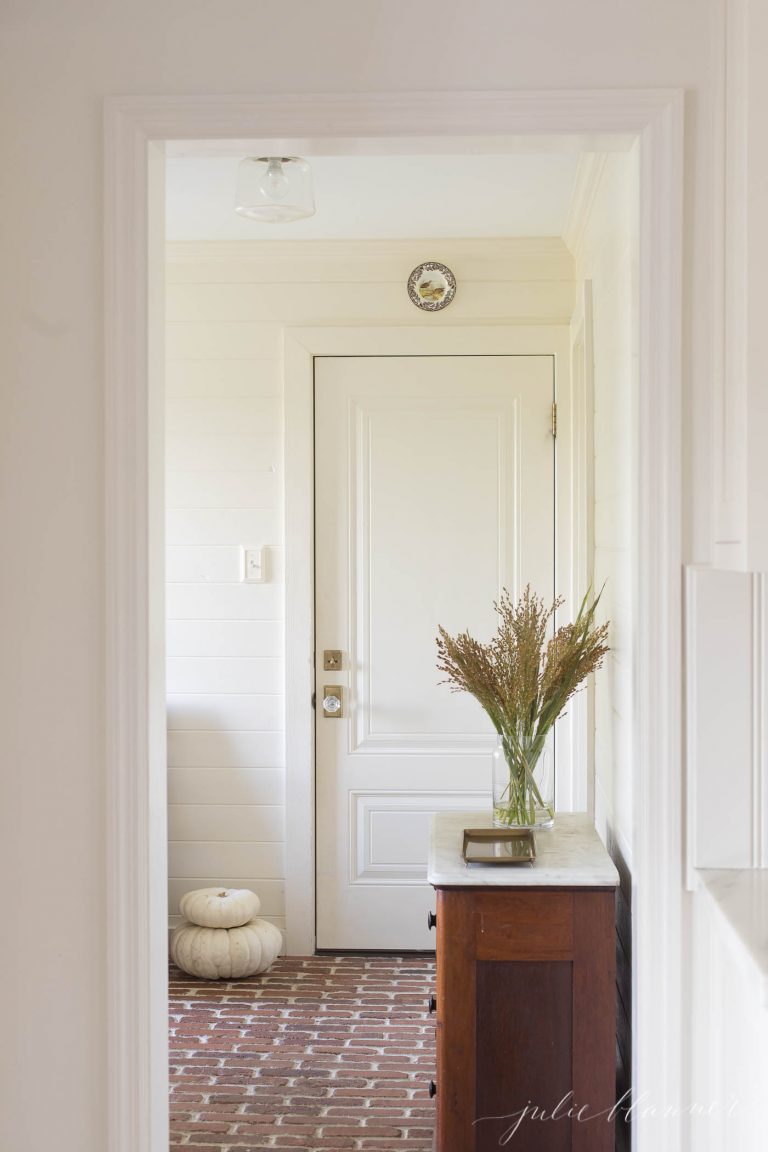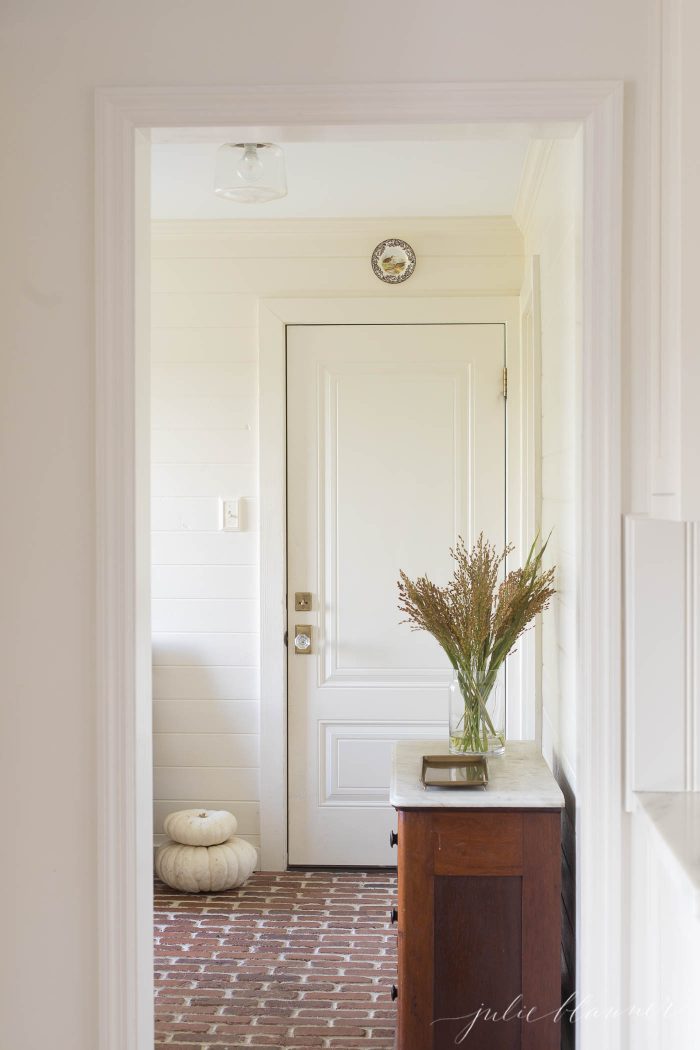 When bringing new in, I like to eliminate the old removing anything that isn't a fit for fall. In the mudroom, it was sandals, roses and eucalyptus that dried, and excess school stuff that didn't belong there. It's a great opportunity to pull out boots, rain boots, jackets and more as well. In case you're wondering if everything in our home is cohesive…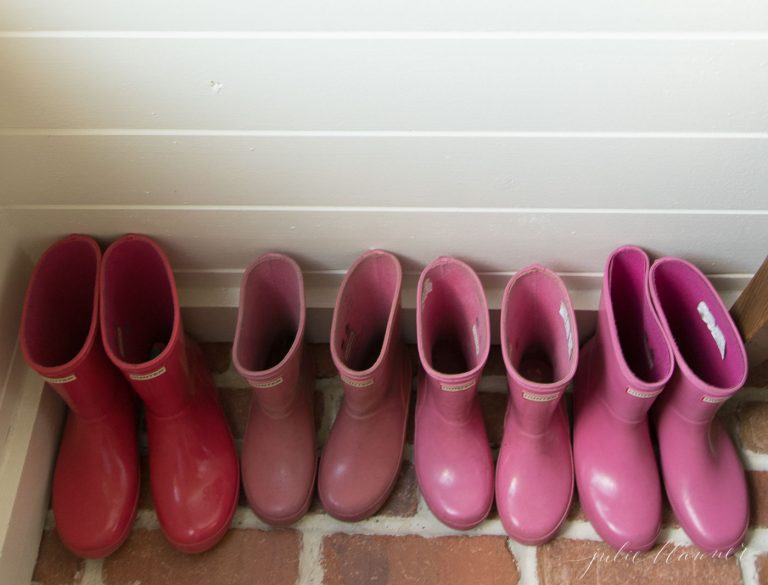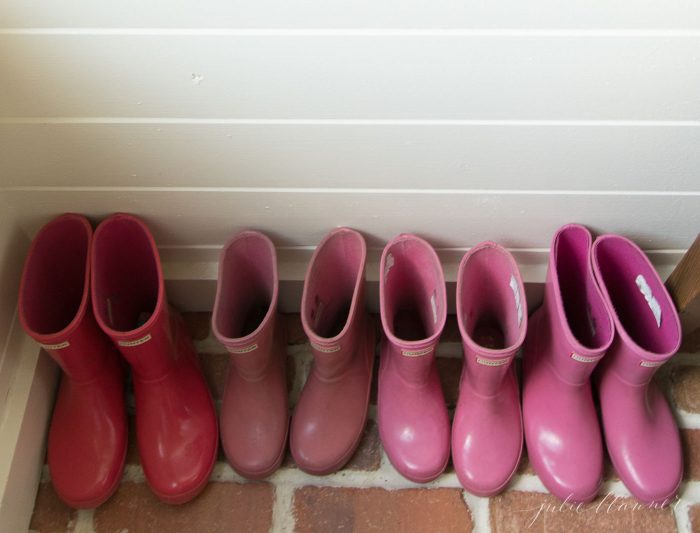 This mudroom was reorganized, refreshed and decorated for fall in less than 30 minutes. It may not win any awards or magazine features, but it serves it's purpose – to eliminate dirt from entering the main living space of our home and to serve as a go to for jackets and shoes as we come and go. It's icing on the cake that fall touches bring a little joy along the way.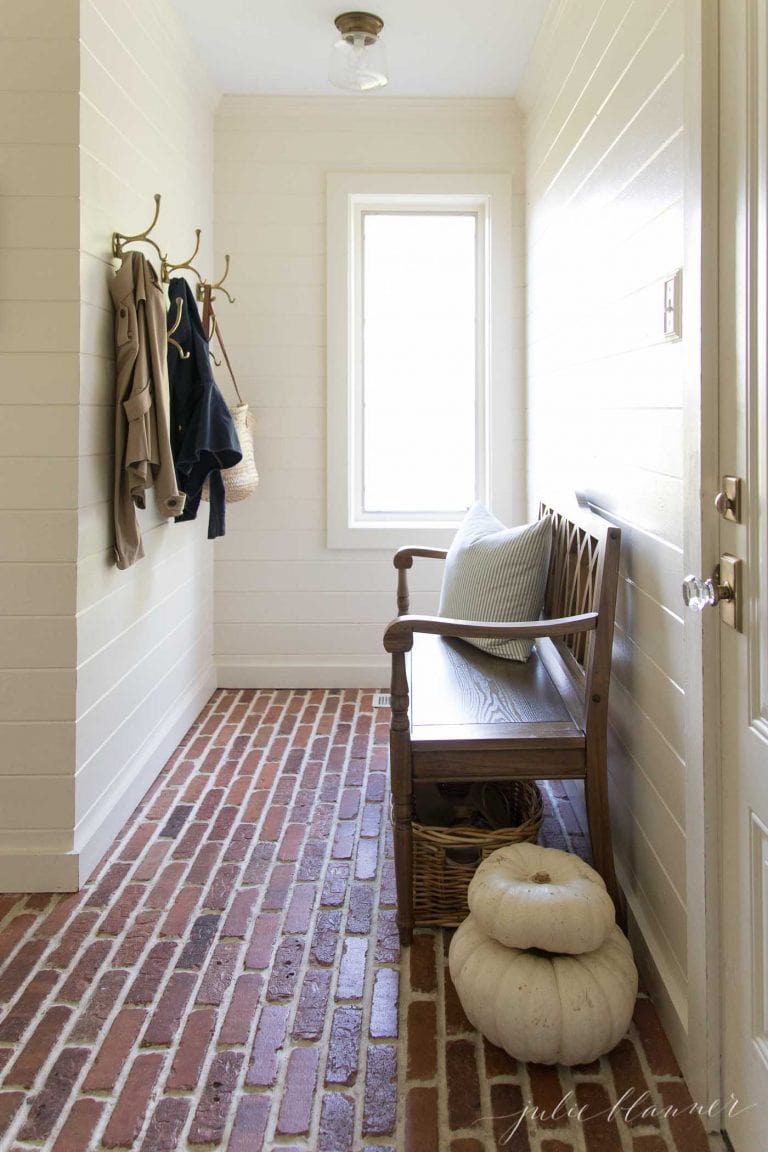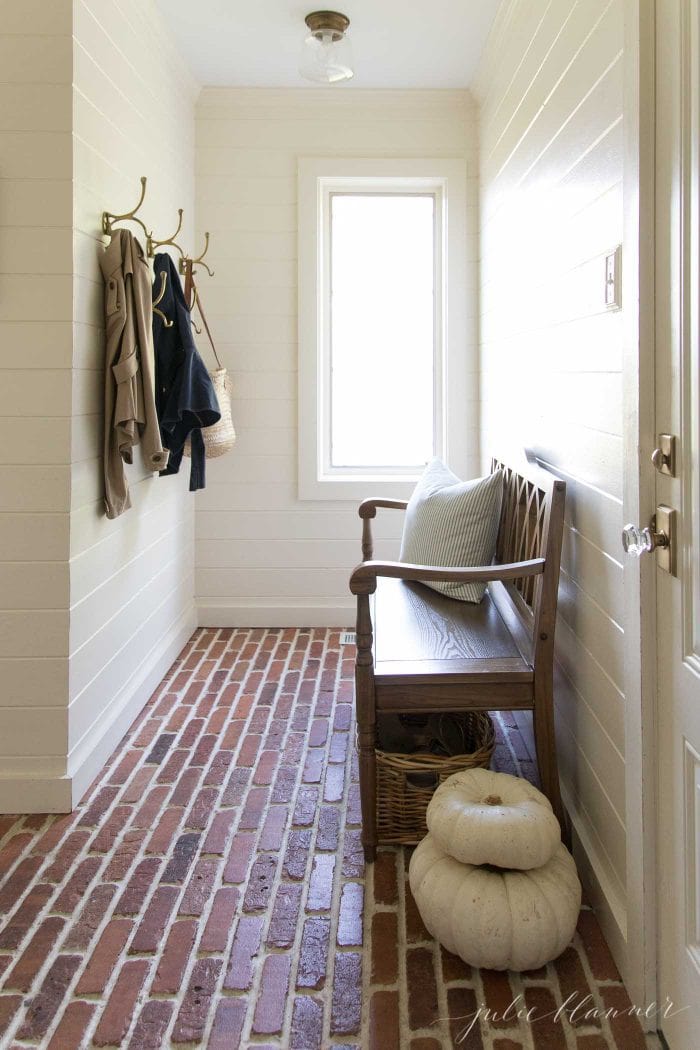 The same applies throughout our home. I find natural decor is easier than faux because there is nothing to get out, put away and most importantly to this minimalist – store!
Take your time and enjoy the process. After all, fall spans over 3 months!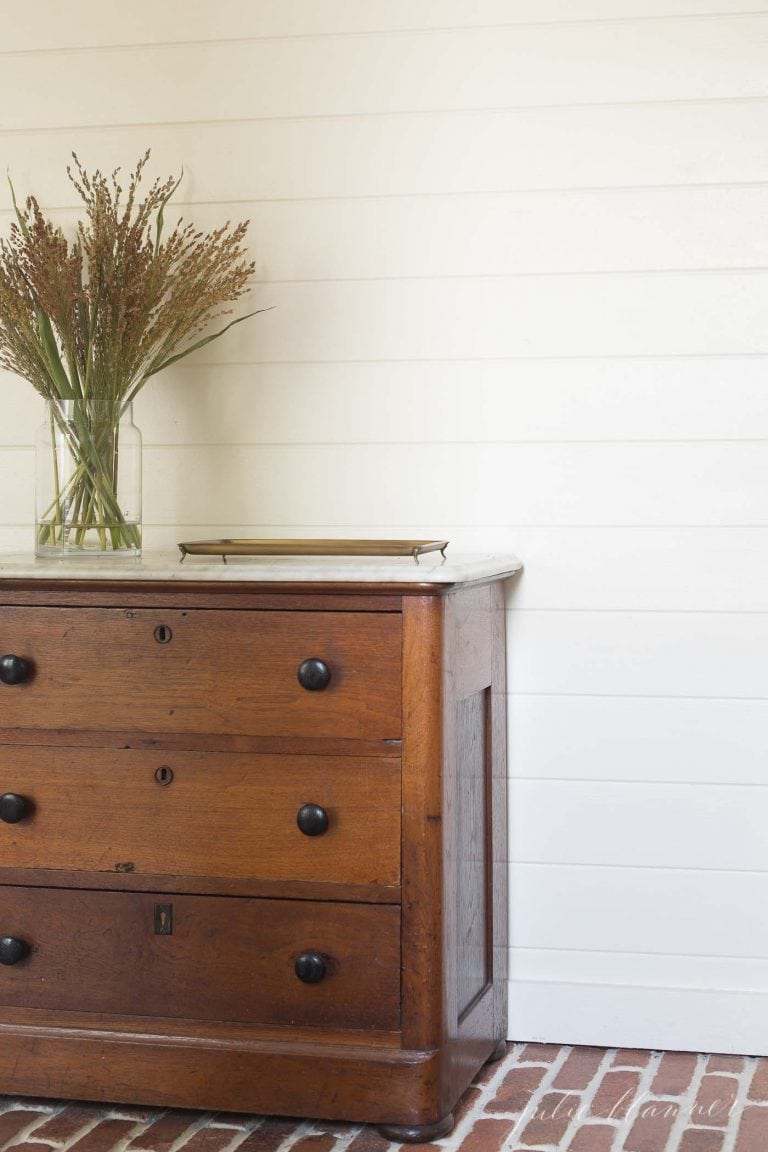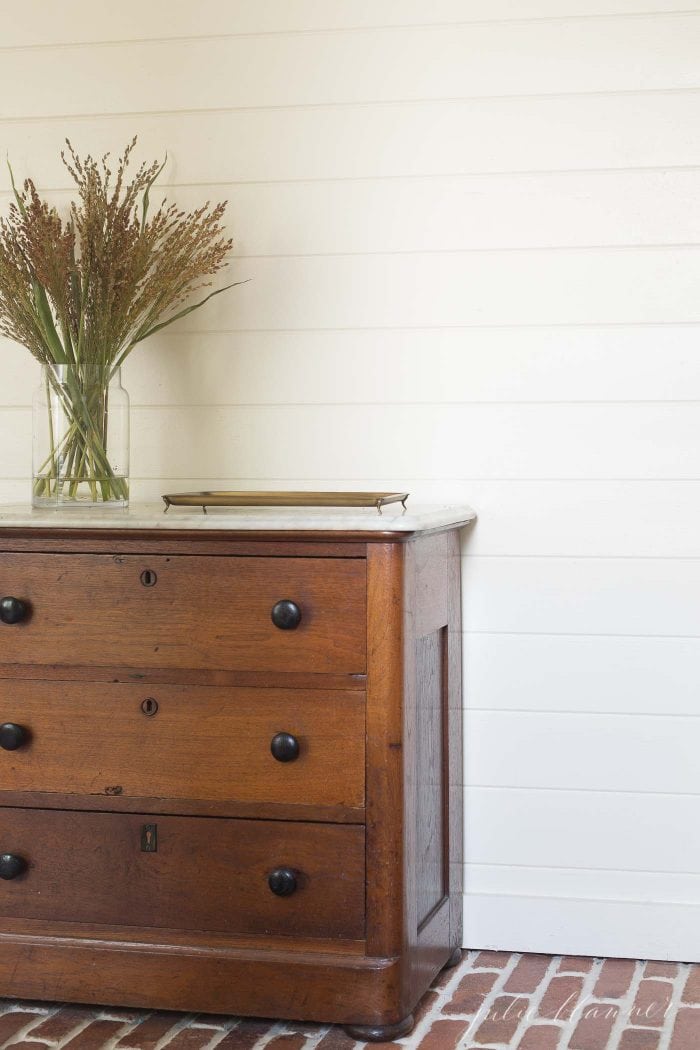 How to do you decorate for fall?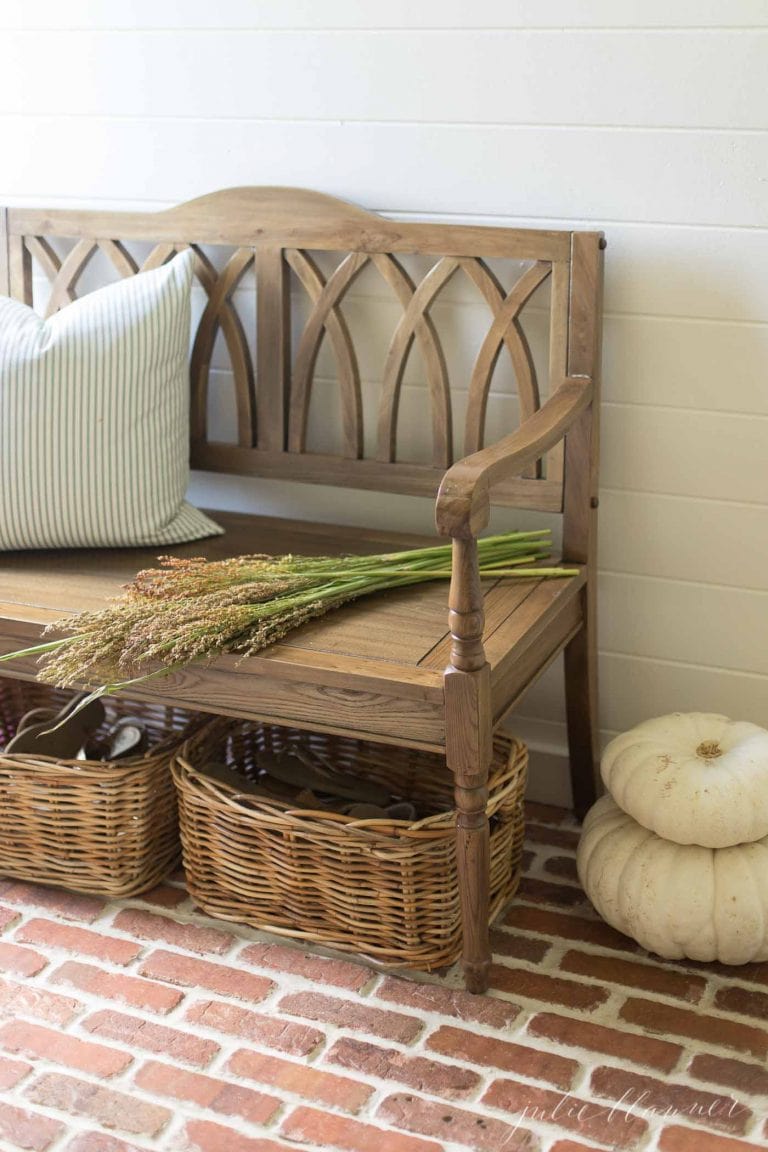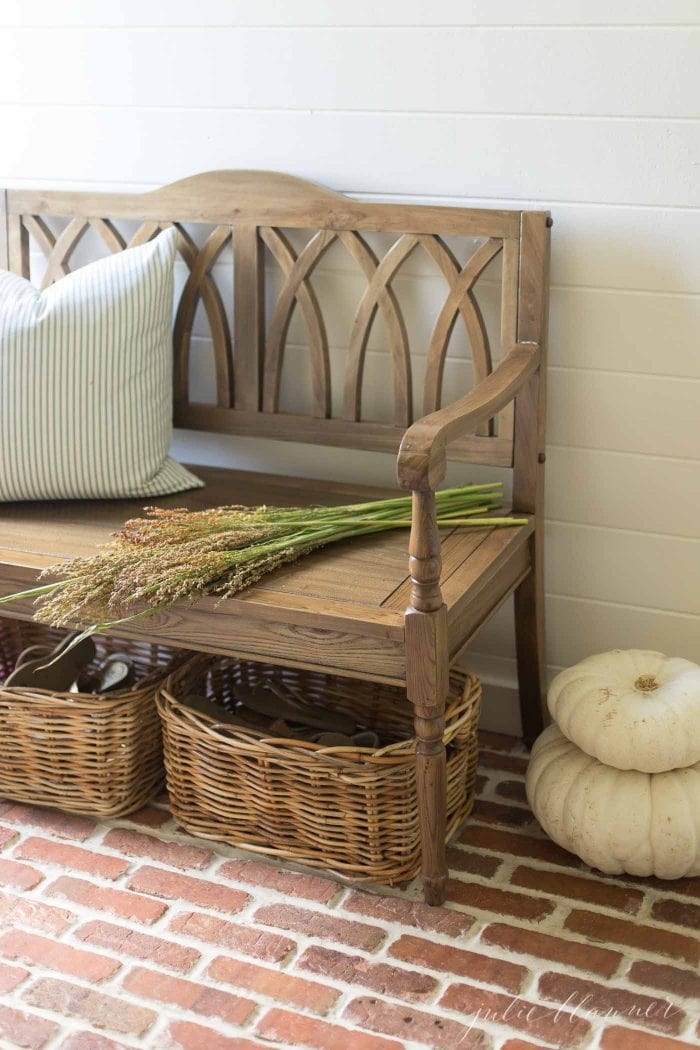 You can see more of this year's fall home decor here:
More Fall Decorating Ideas:
Make your home smell like fall with this Potpourri. You'll love snacking on these Fall Cookies while getting your house ready for the season!