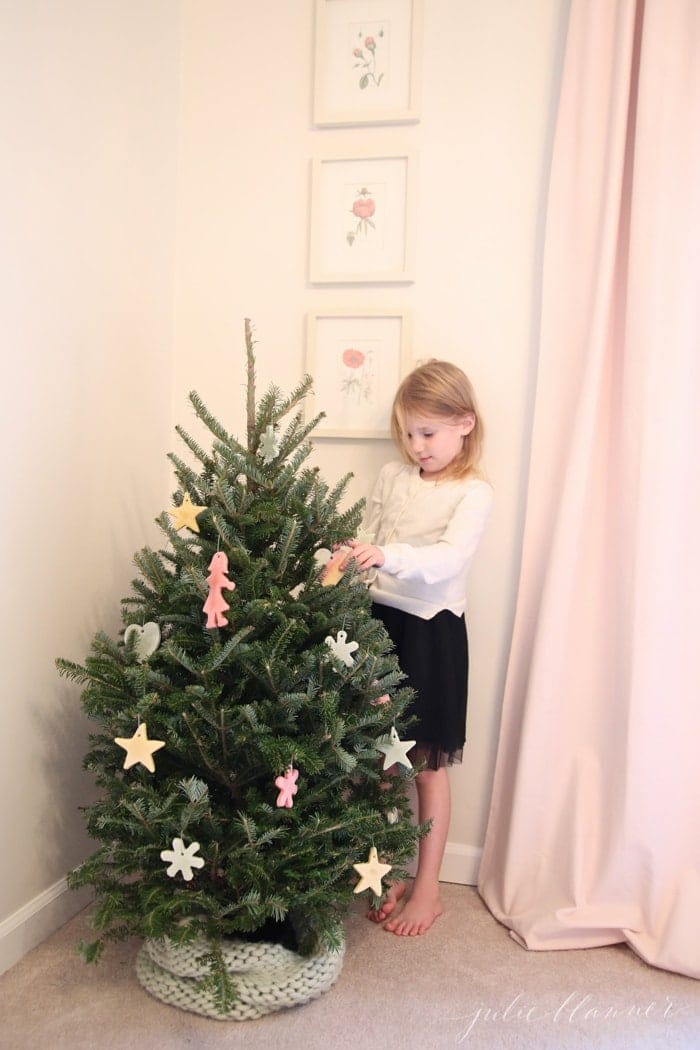 I'm enjoying a little break with my family this week, but have been standing by for any questions you have on my favorite recipes or advice you may need for a last minute centerpiece. We've taken a slightly different approach to Christmas this year and I'm enjoying it. Sure, we haven't managed to squeeze in a lot of our favorite activities, but we've narrowed them down, rearranged a few things and enlisted some help.
Instead of making shopping a month long affair, Chris and I made a date of it. We spent Sunday afternoon shopping followed by a romantic dinner. "Blessed is the season which engages the whole world in a conspiracy of love."
We hired someone to hang our Christmas lights this year. I'm not sure who was more disappointed last year, the girls or I, that we didn't have Christmas lights lining our home, but as a child I always loved driving down our light filled cul-de-sac. They bring me so much joy, so I made them a priority.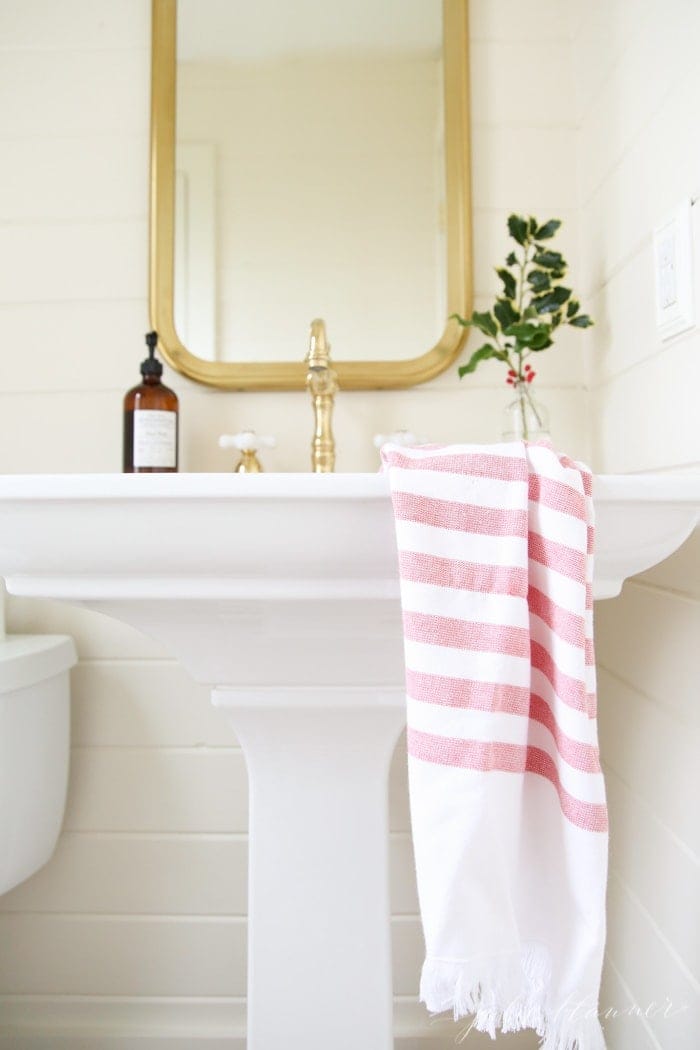 I left a lot of my ideas behind. This was extremely difficult for me. I had so many elaborate plans to decorate our home for the holidays, but I granted myself a little grace and said "next year".
Avoiding crowds often means avoiding stress. We went to see Christmas lights earlier in the month and opted for driving through neighborhoods to see lights this past week, saving hours of wait time and screaming kids in the car.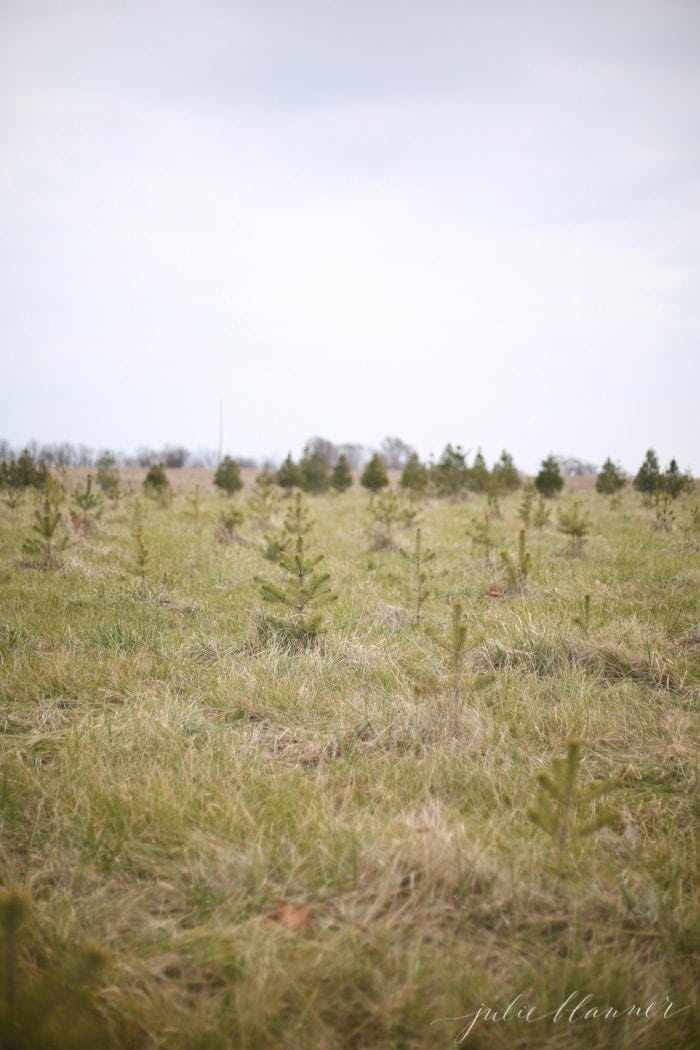 We laughed, a lot. Last year we didn't make it to a tree farm and purchased from a local lot. I was determined to make it this year. I found a farm just 45 minutes away that seemed promising. 3 types of pines available to cut, etc. When we arrived, I thought we were mistaken. I love a great mom and pop shop/farm, but it was sparse. Adalyn's stipulation was to find a tree taller than her. I was hoping to find one that was somewhat full and at least slightly green, but fun on the farm was enough for me.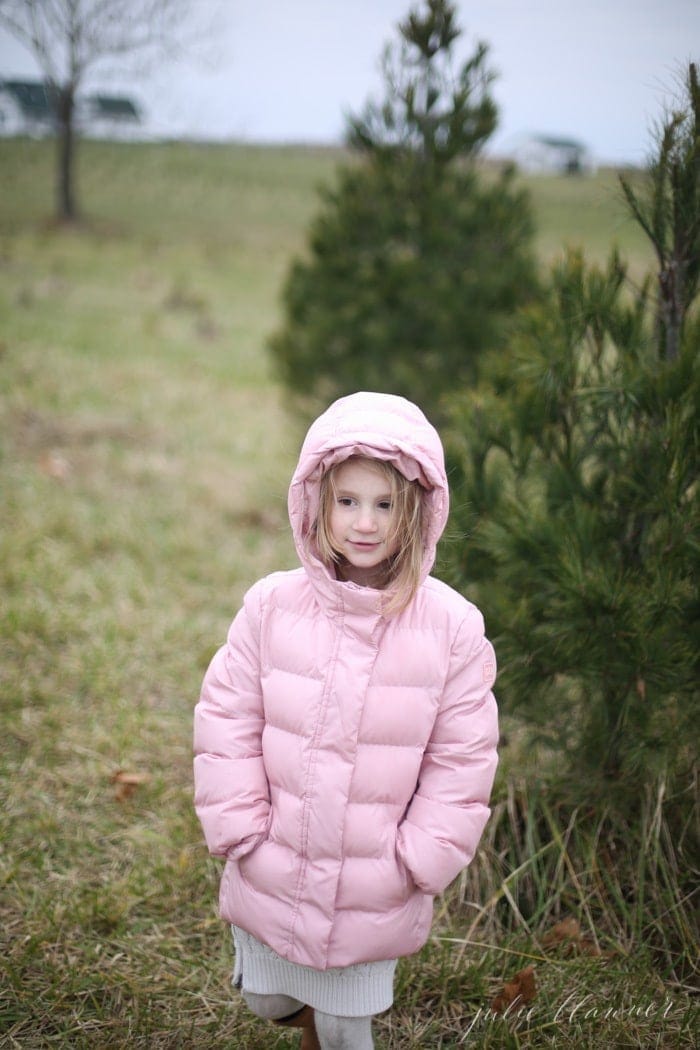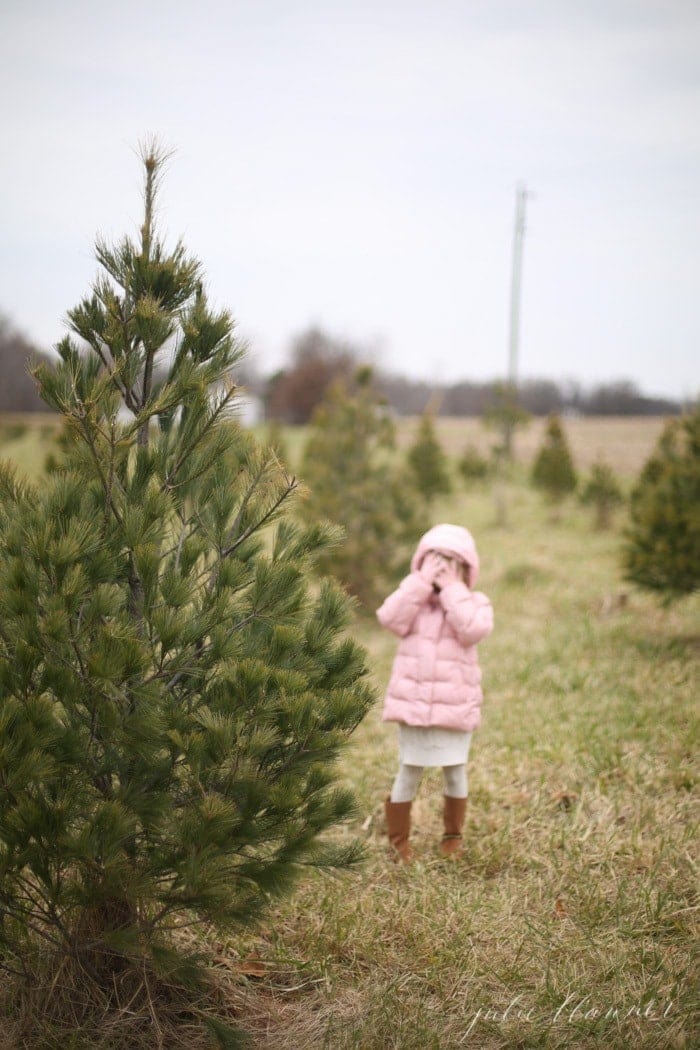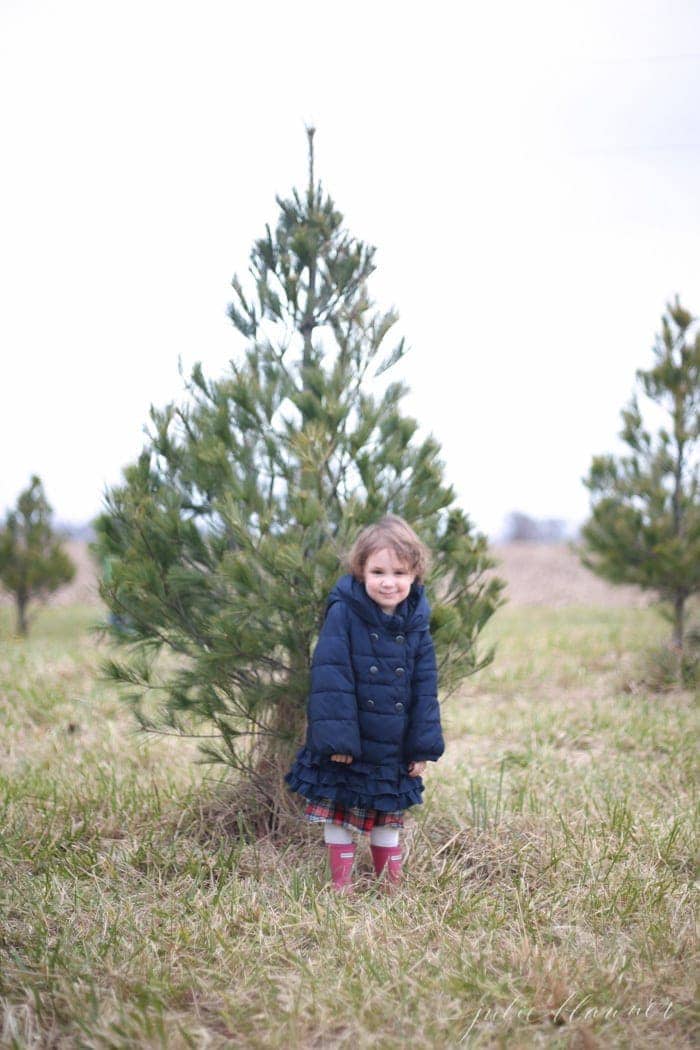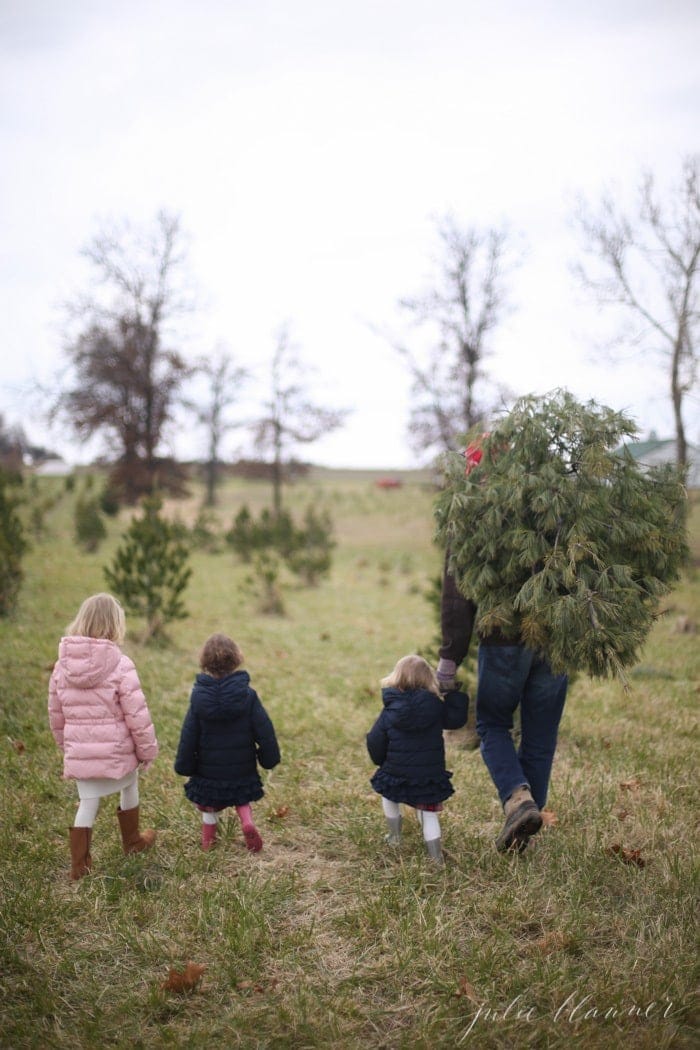 We sat back and relaxed while the girls decorated the Christmas tree. You won't find any perfectly placed, coordinated ornaments that follow any of these rules. Instead, the girls took their time strategically hanging each ornament, recalling memories of making them and asking us about ours. To be honest, it's a hot mess and my favorite tree of all time. There's something really freeing about letting go of Pinterest perfect ideals and embracing real life.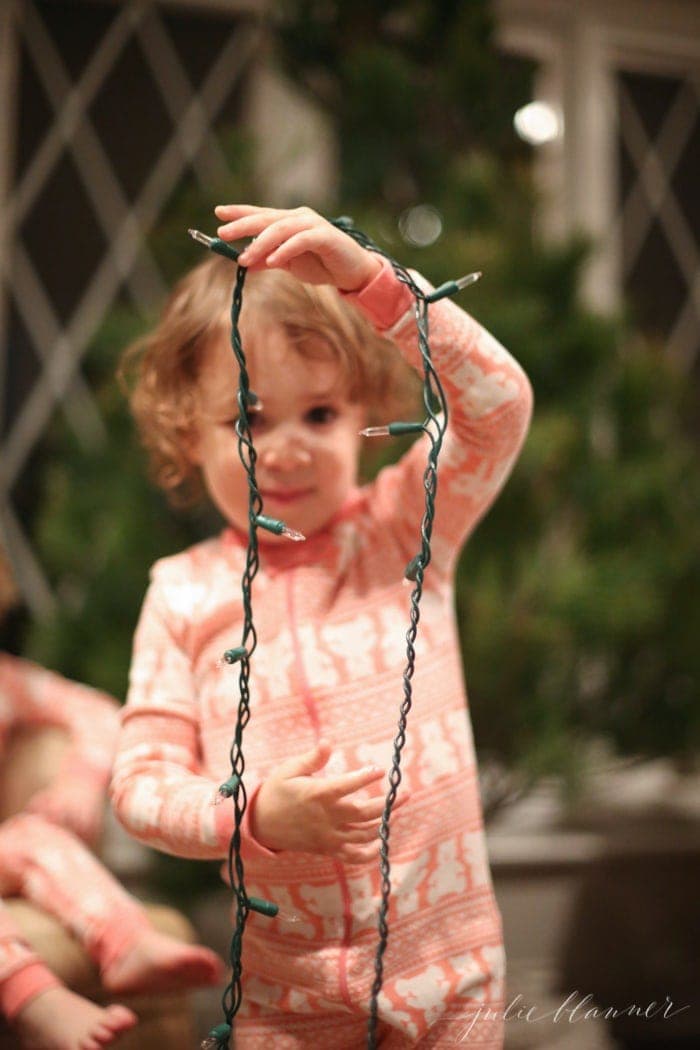 I also let go of my ideals like wearing matching Christmas pajamas for the festivities.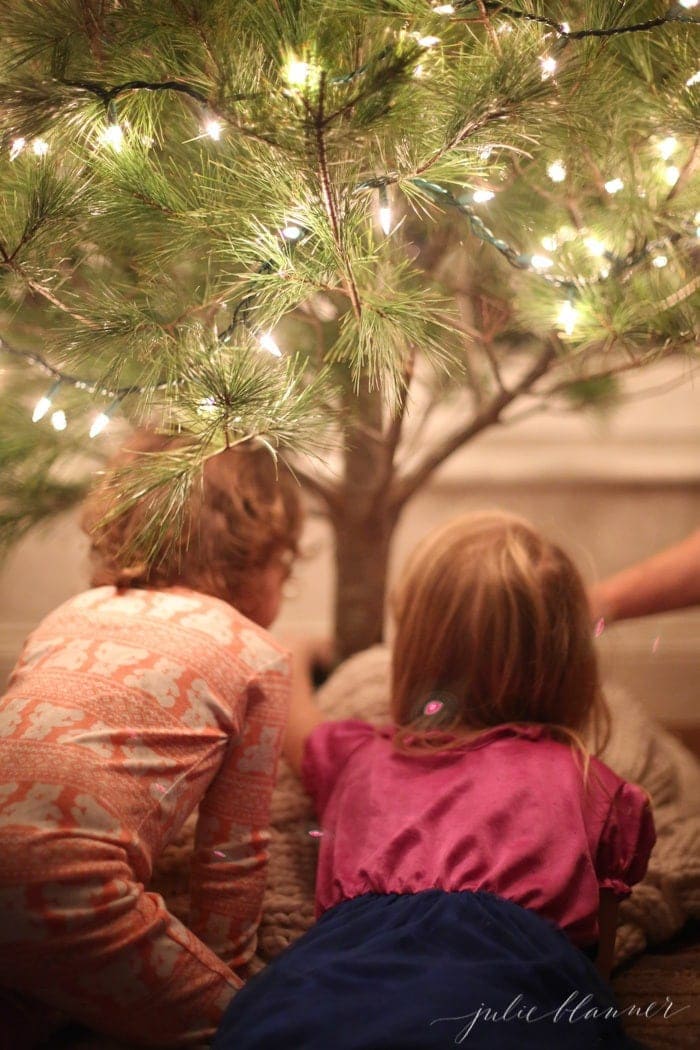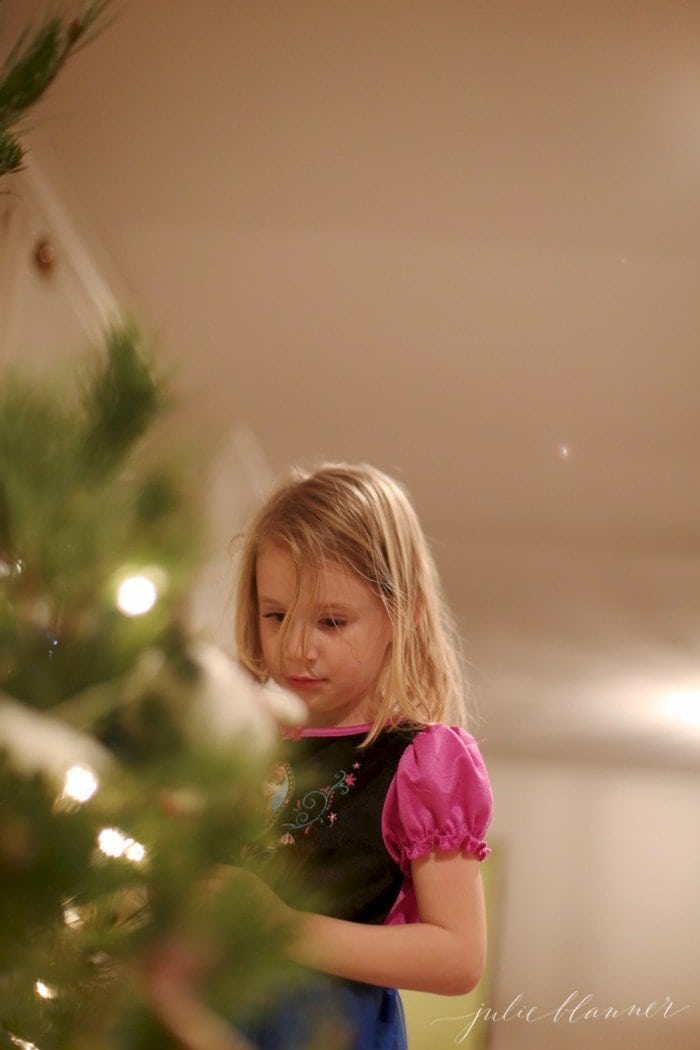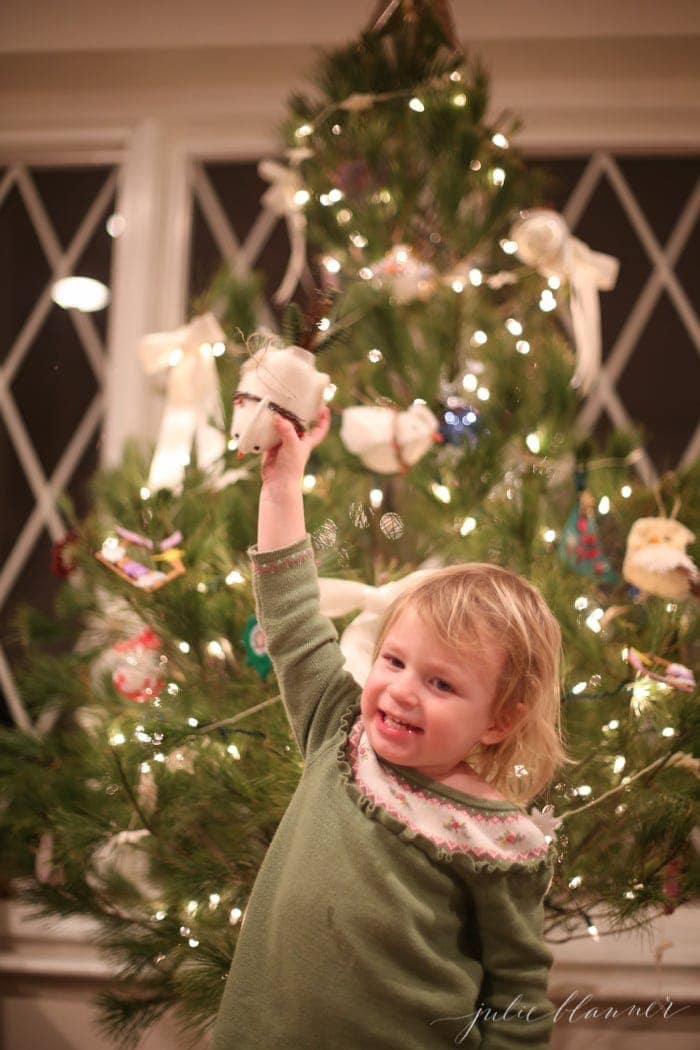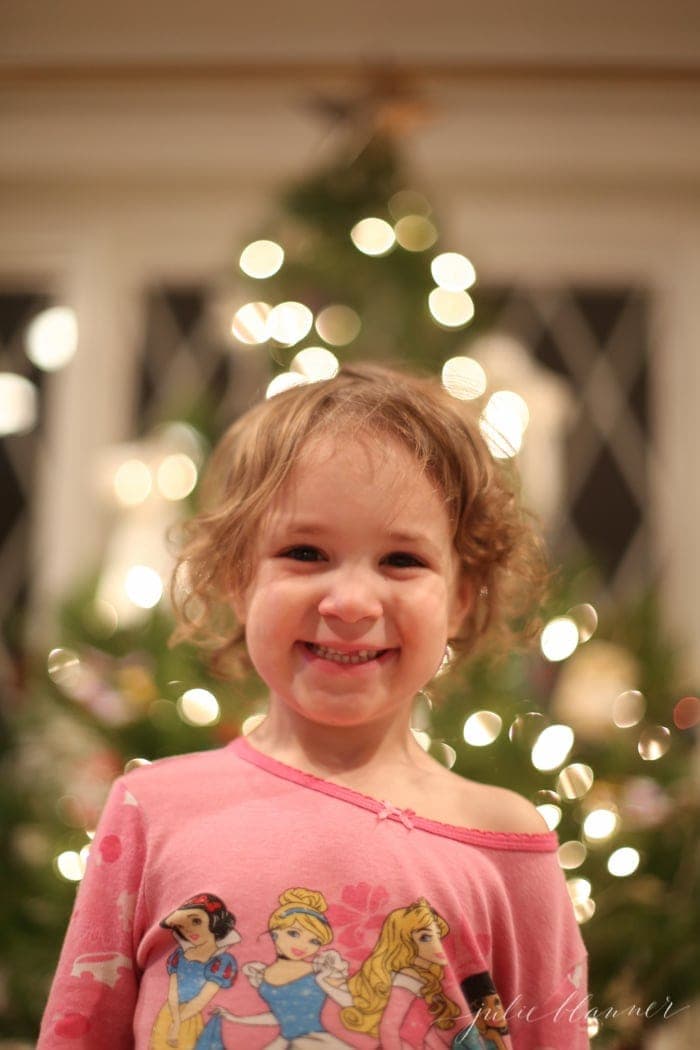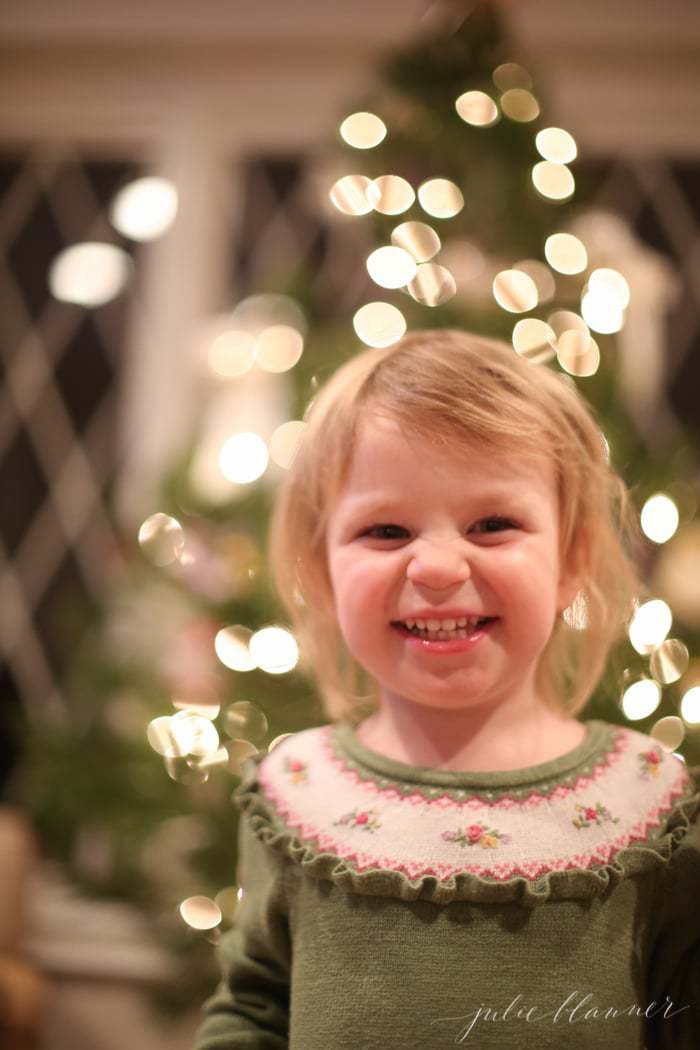 We've been squeezing in Christmas music when I needed a break and reading Christmas books before bedtime. We've even had a couple rounds of hot chocolate.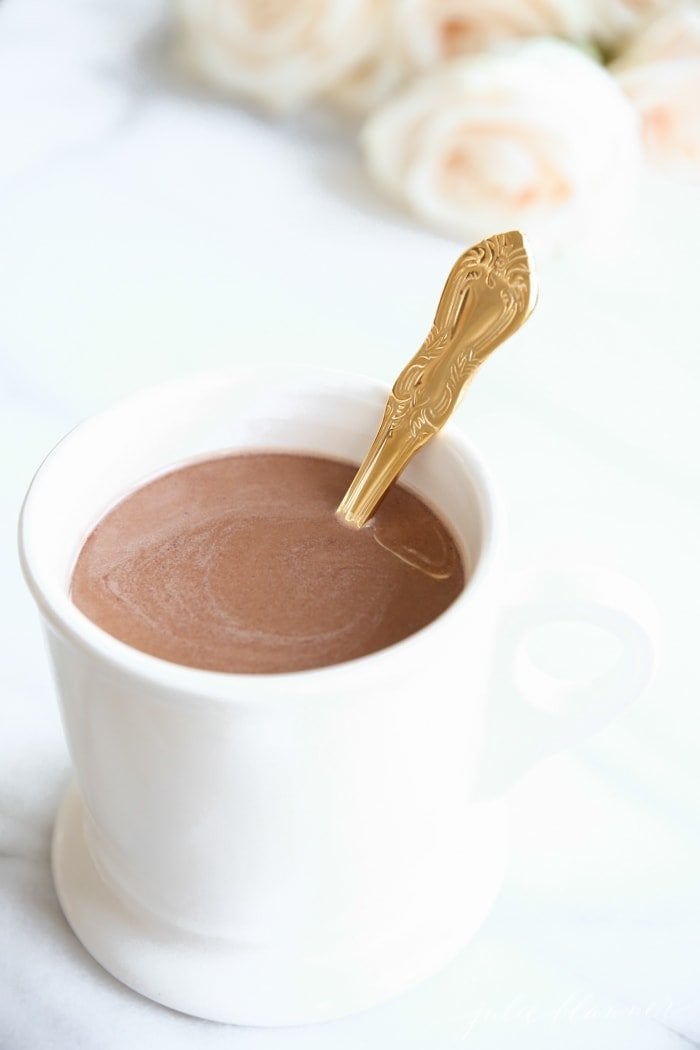 I didn't send Christmas cards, but the girls did. It was three times the effort, but it was done with love and not resent. I look forward to sending New Year's cards instead.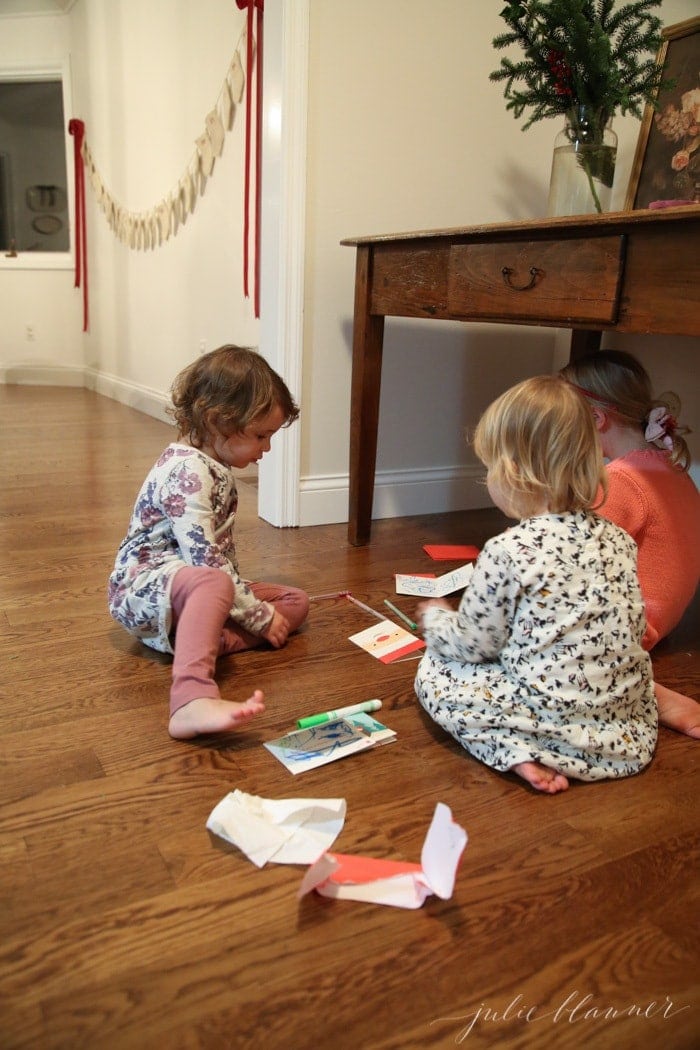 Most importantly, we've learned when to say no. While we'd love to, we can't possibly do it all. If I can't say yes with a happy heart, I kindly decline. There's so much I want to do, but if it adds undo stress, it's just not worth it. The same applied to Santa. The girls were exhausted and melted down before we made our way through the line to see him. We decided to skip and went home. The girls begged to return a few days later and suddenly seeing Santa was fun, which is exactly what the holiday season should be. I look forward to sharing a few of my favorite Christmas moments later this week when I have the opportunity to upload photos, but for now, it's time to get back to that hot cocoa and take a break.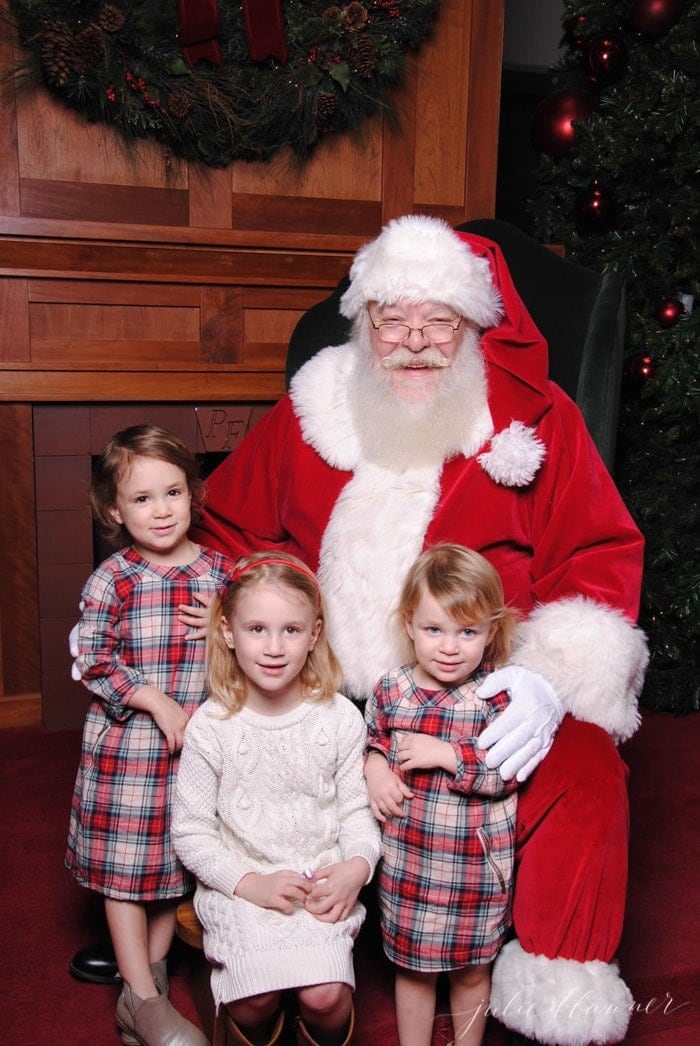 I hope your holidays have been stress free and filled with joy!
LET'S CONNECT!
instagram | newsletter | facebook | pinterest