Baked Brie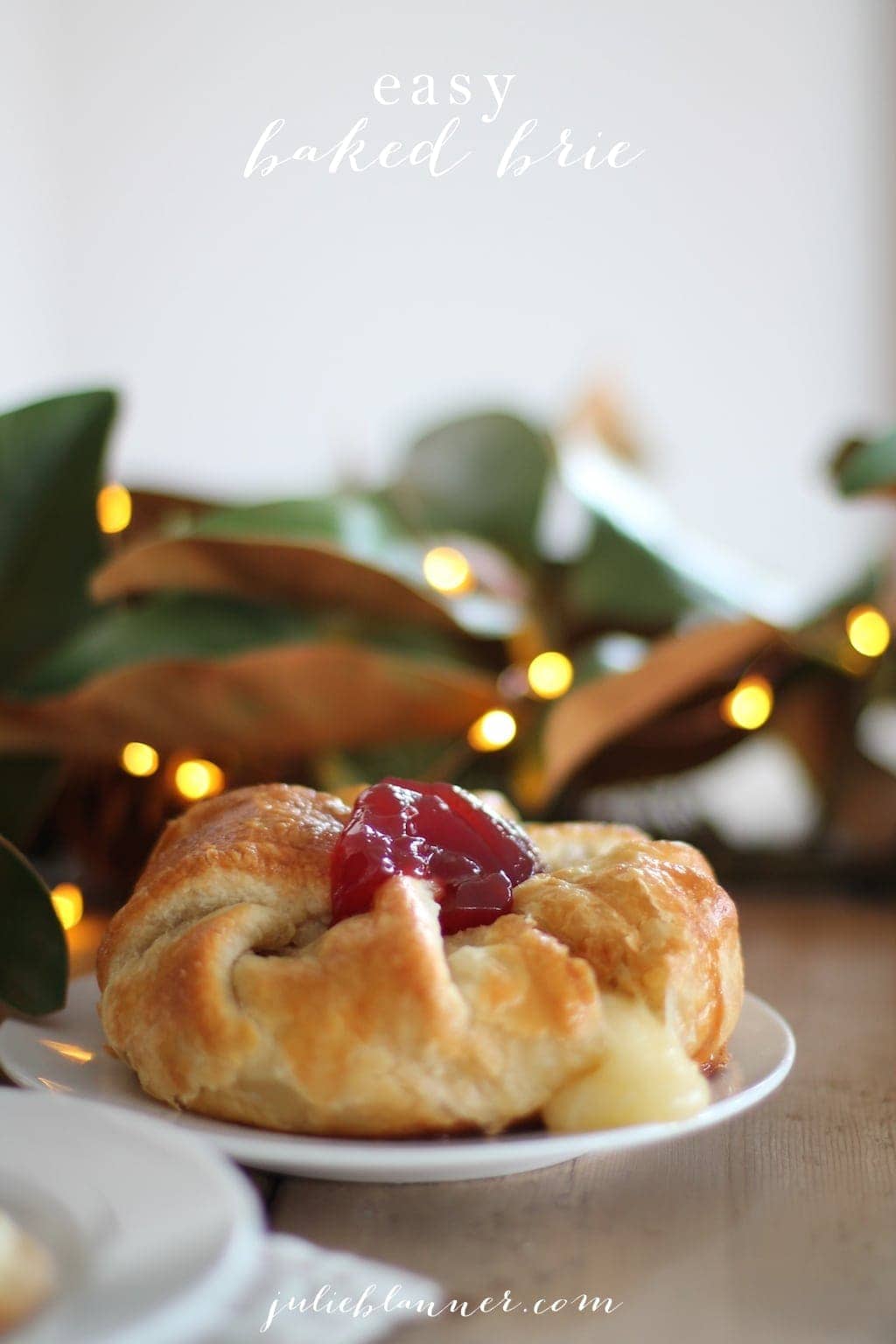 Tis the season! It seems there is never a shortage of holiday parties to attend, often where you are asked to bring an appetizer or side dish. This baked brie is one of my favorites because it's unbelievably delicious and SO simple! Guests are always raving about it & you can let it set 20 minutes before serving.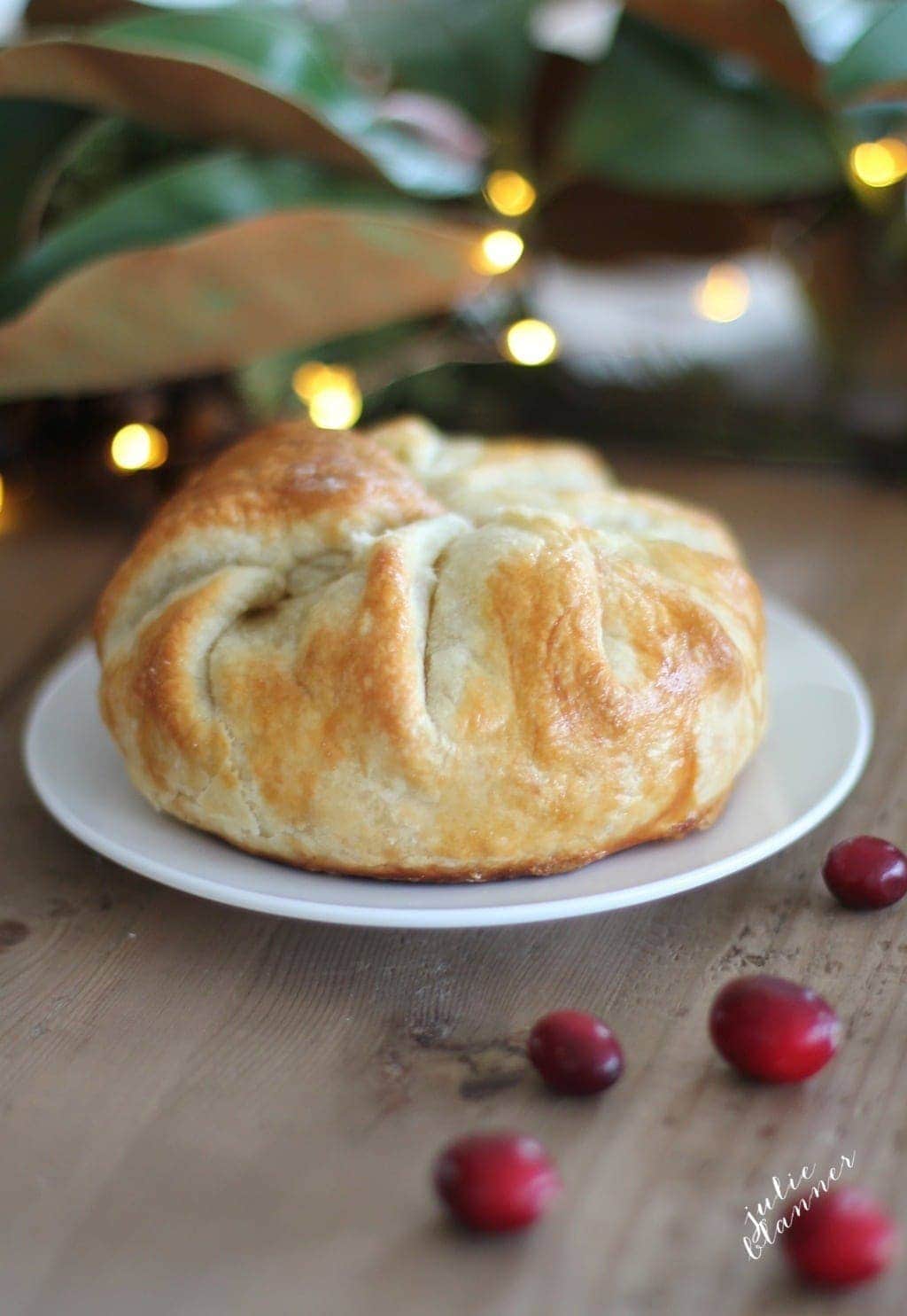 Even plain, it's a beautiful hors 'oeuvres.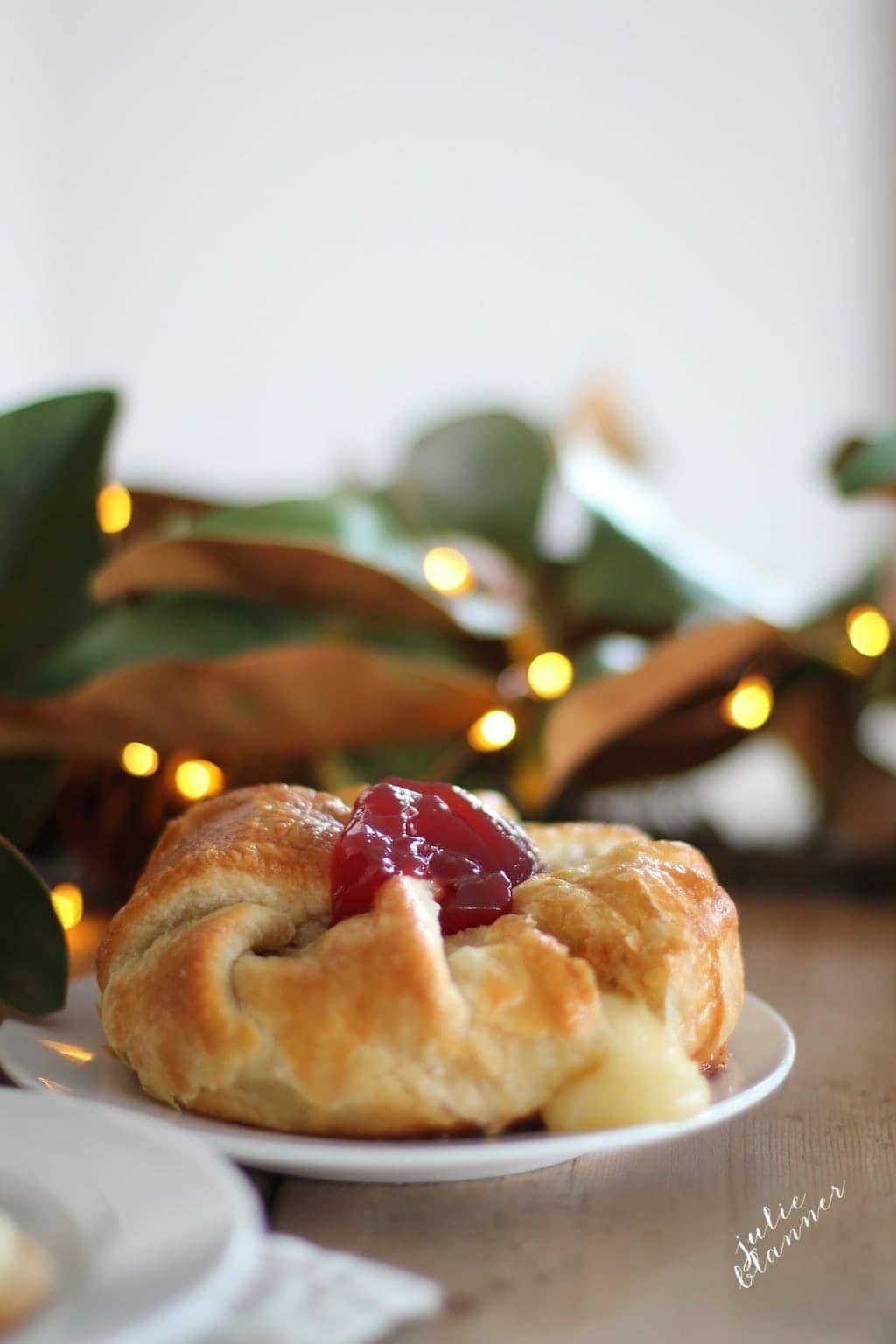 Top with preserves for a little added color…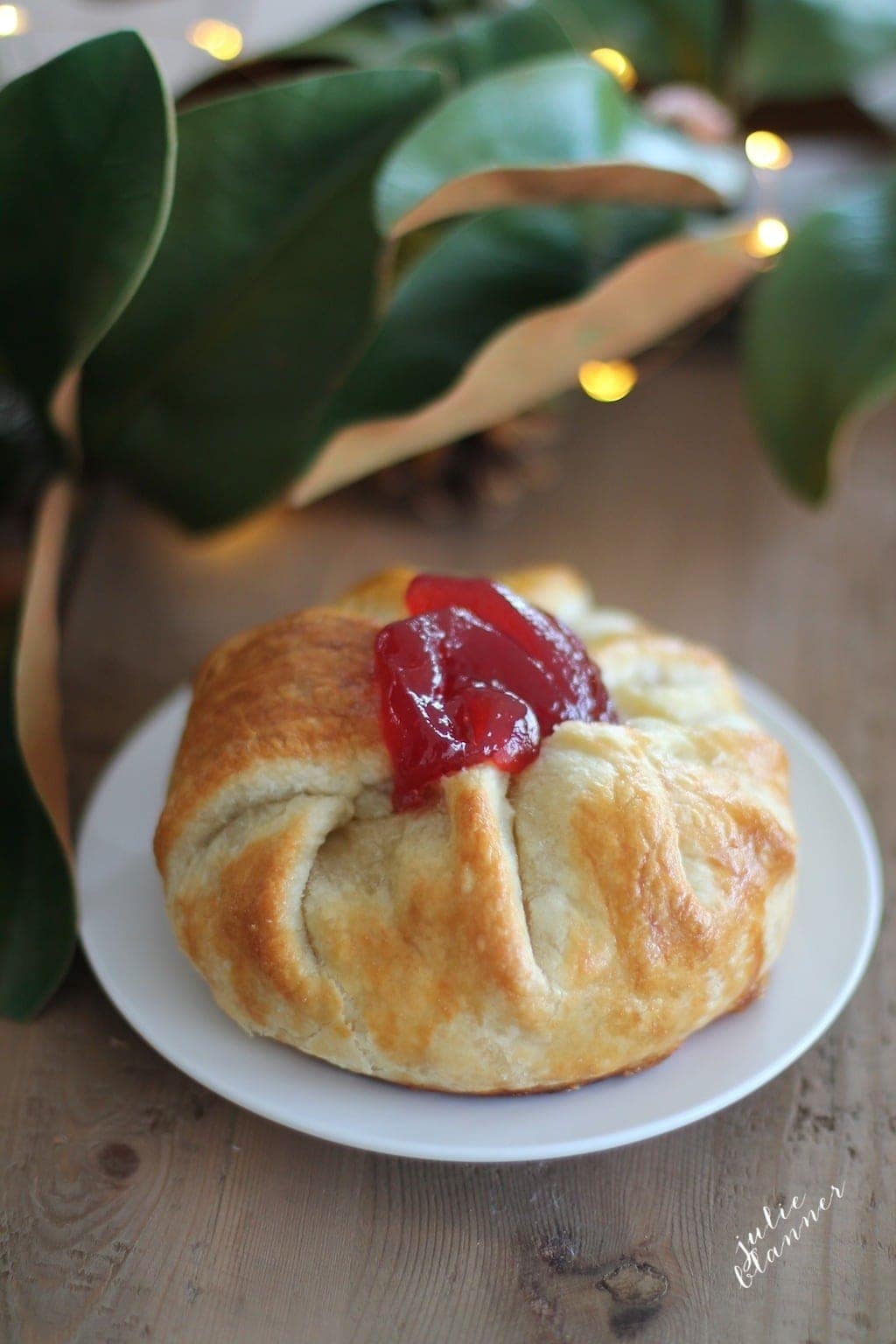 The first slice is the best!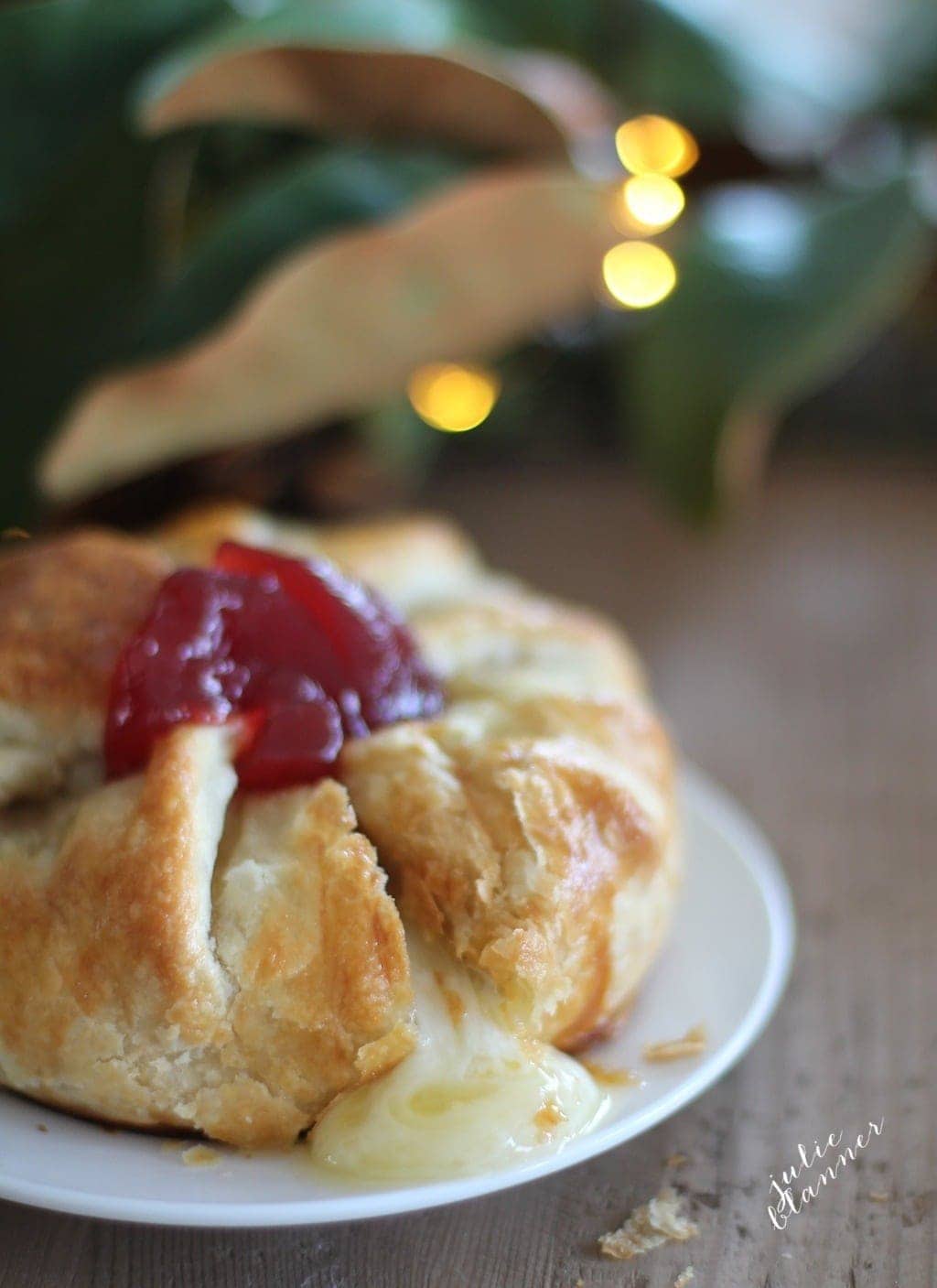 Serving suggestions: serve with water crackers, apples & toasted baguette & preserves or honey, fruits & nuts!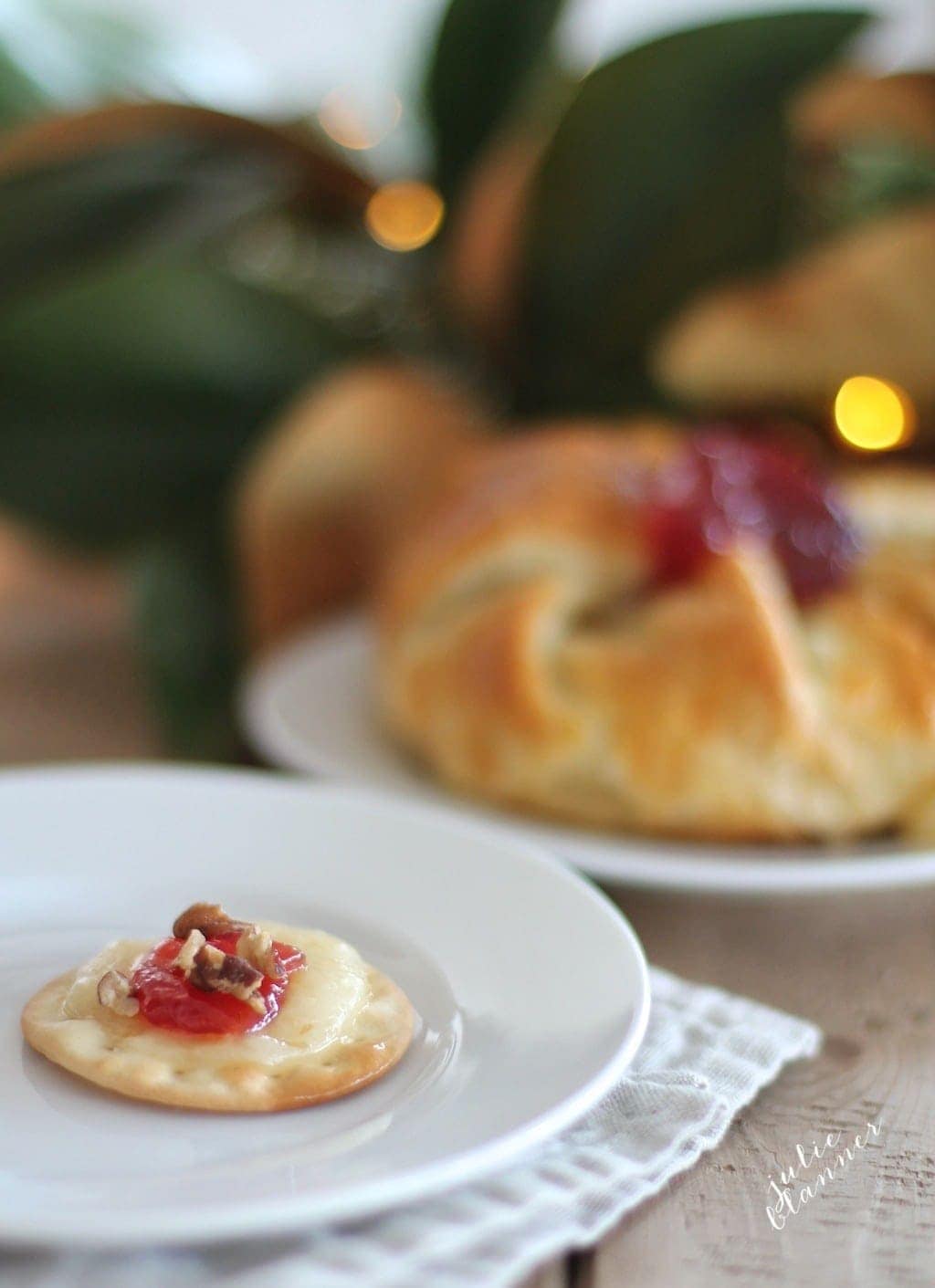 Yes, it's as good as it looks!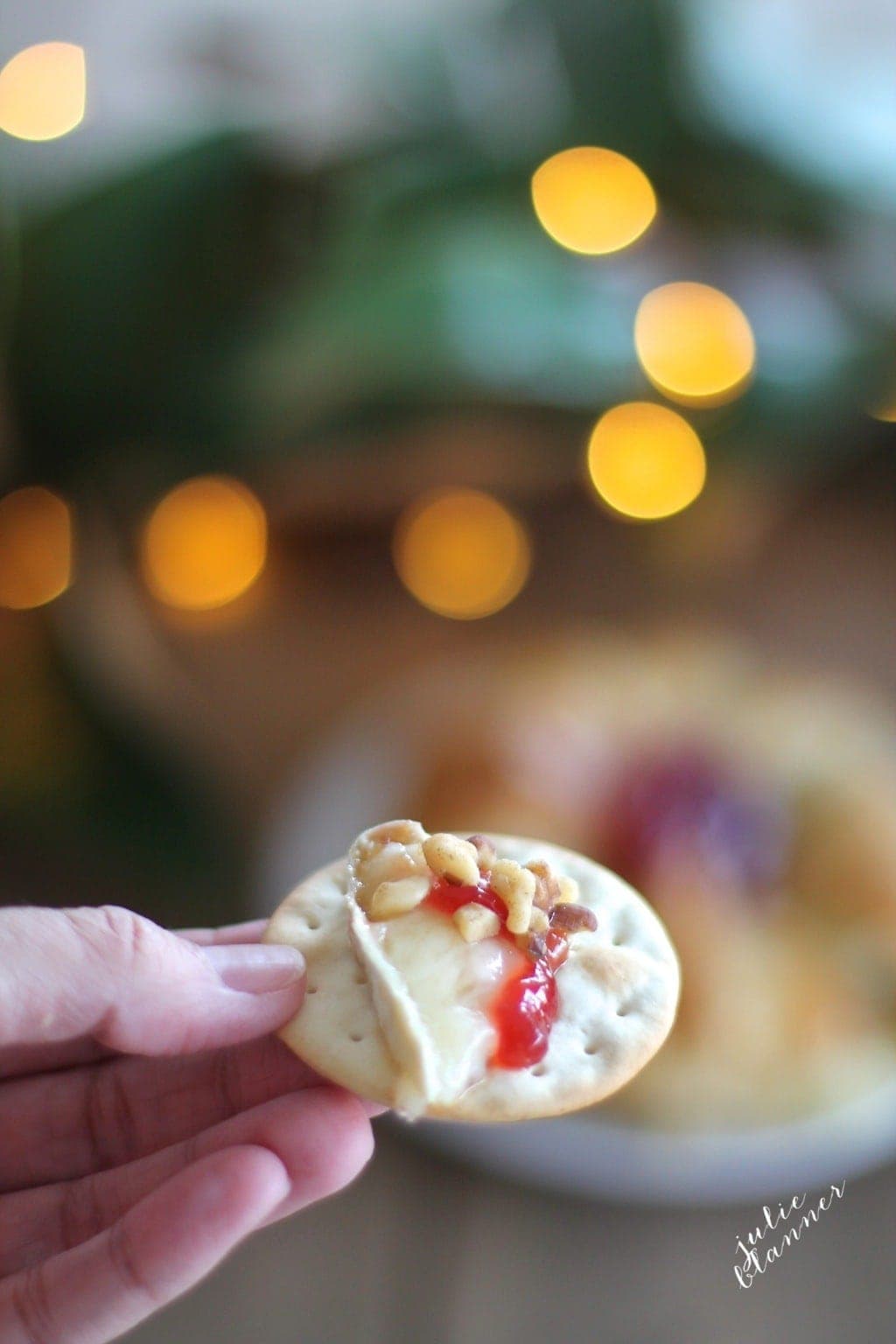 This crowd pleaser is one of the easiest hors d'oeuvres I make that serves 15. Note: I leave the rind on the brie. It helps it hold it's shape & adds incredible flavor. If you don't usually care for the rind, I encourage you to try it baked because it softens. It can still be avoided if you decide you don't like it.
Ingredients
1 puff pastry sheet, thawed 20 minutes
1 20 ounce brie
1 egg
1 Tbsp water
Directions
Preheat oven to 400 degrees.
Unfold pastry on floured surface & roll to approximately 14", using flour as needed.
Place cheese in the center of the puff pastry & fold it over the cheese to cover it, trimming excess & tucking as needed.
Beat egg & water in small dish. Brush pastry with the mixture to coat. Bake 25 minutes or until golden.
Allow to stand 10 minutes before serving.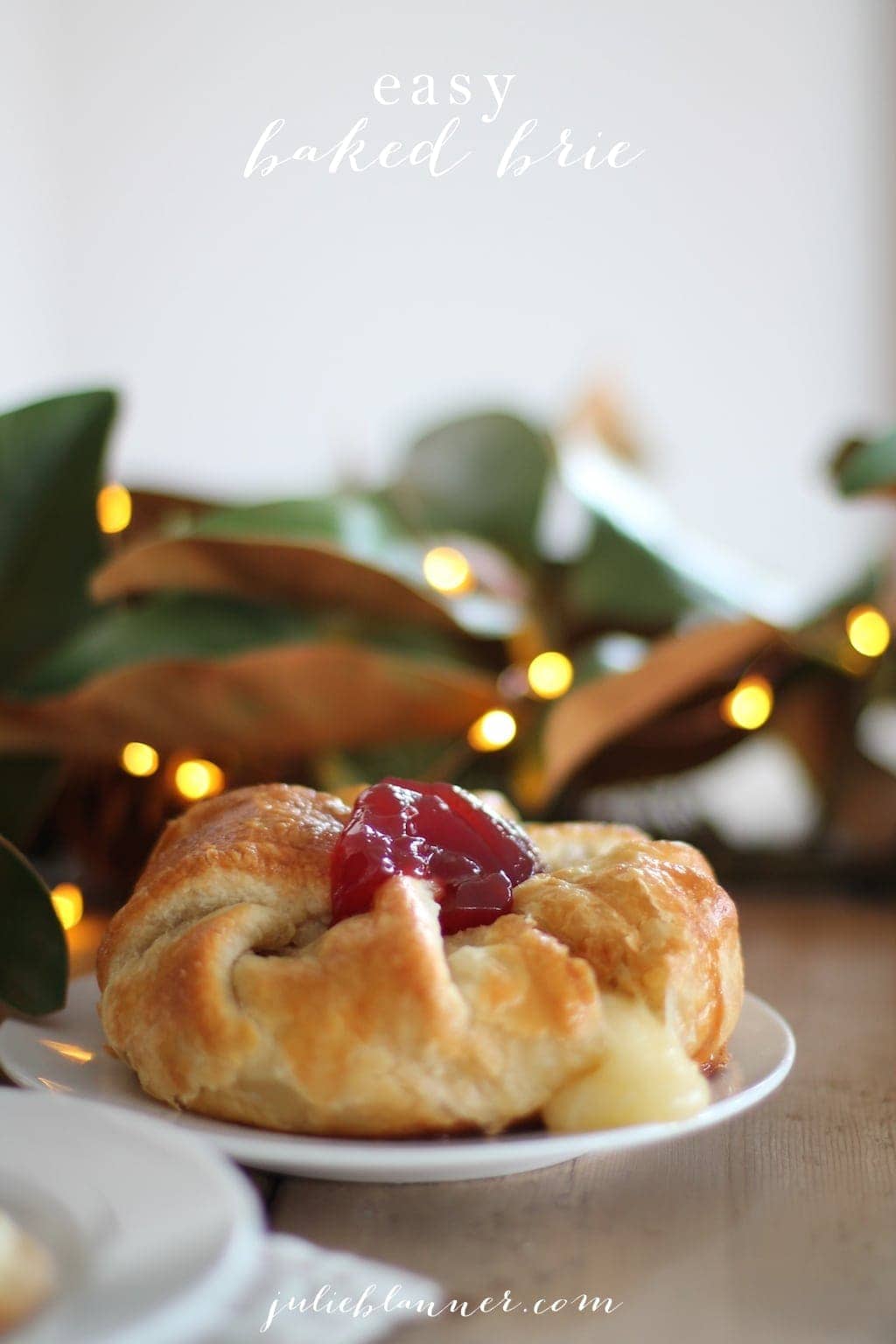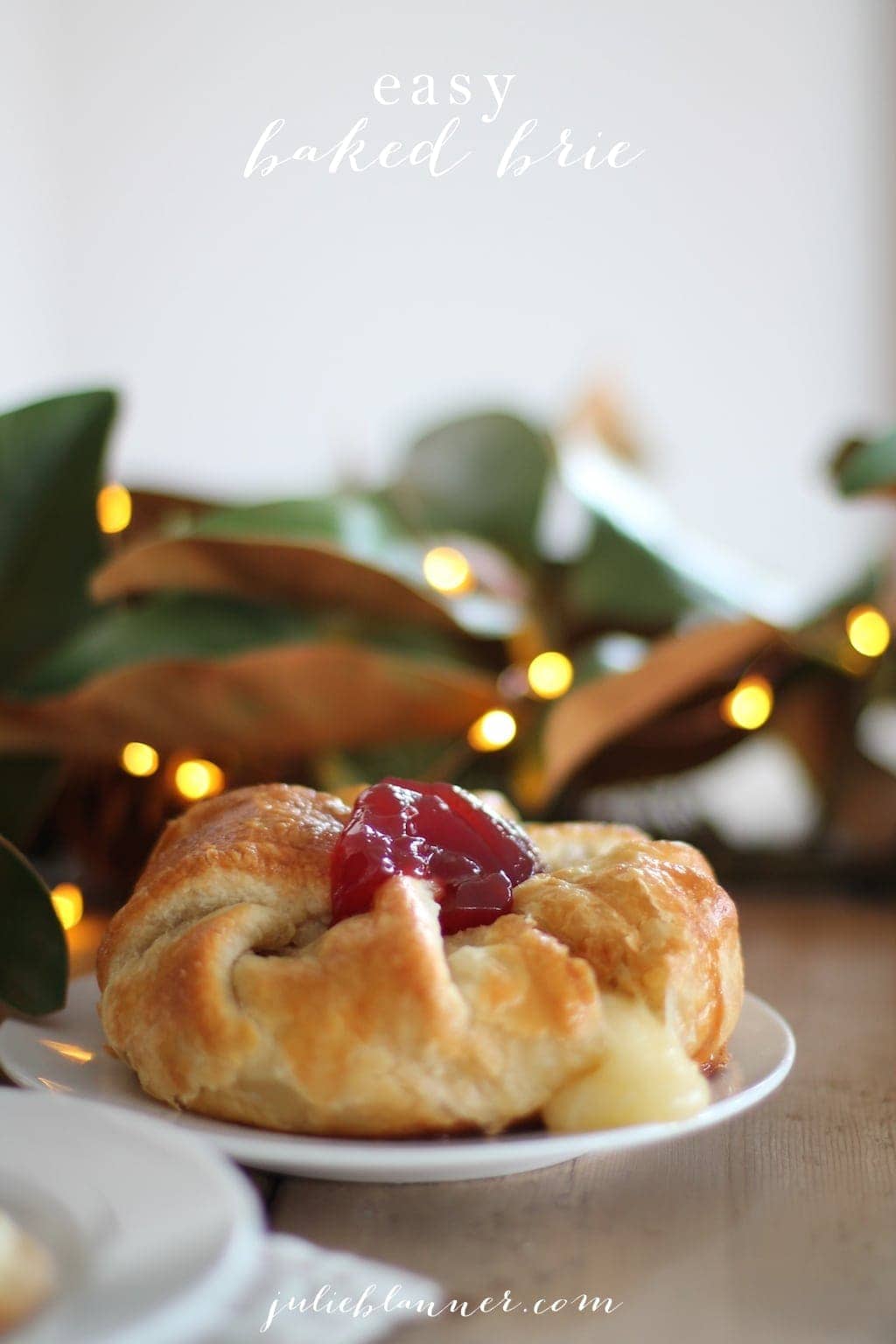 Loading nutrition data...
I updated photos 11/20/14. For the sake of transparency, I'm still including this original. 🙂
Julie