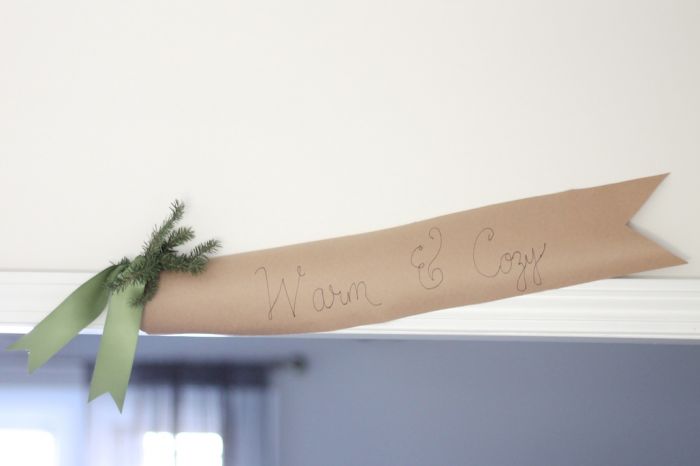 While our holiday decor is nearly complete, nap times are short and sweet. I'll be sharing bits of our decor throughout the week. As always, it's simple and mostly homemade with a few heirlooms. Nothing elaborate, just a few things that warm my heart and celebrate our lives. Each decor project took just 10 minutes or less.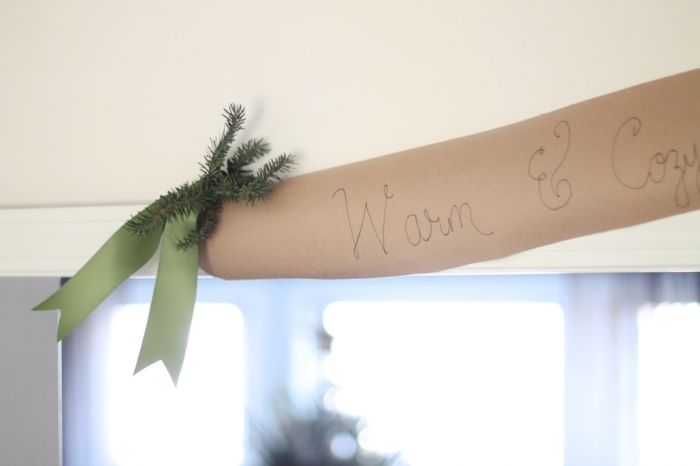 We've designed our living room so we can feel warm and cozy all winter long. Luxe faux fur blankets and sweater knit pillows fill the room. Just before you enter it, I've hung a warm & cozy sign made from a scrap of kraft paper and a few pieces of greenery borrowed from our tree. Also in the entryway is one of the pew buckets from our wedding, filled with greens. The entryway is also home to our advent calendar.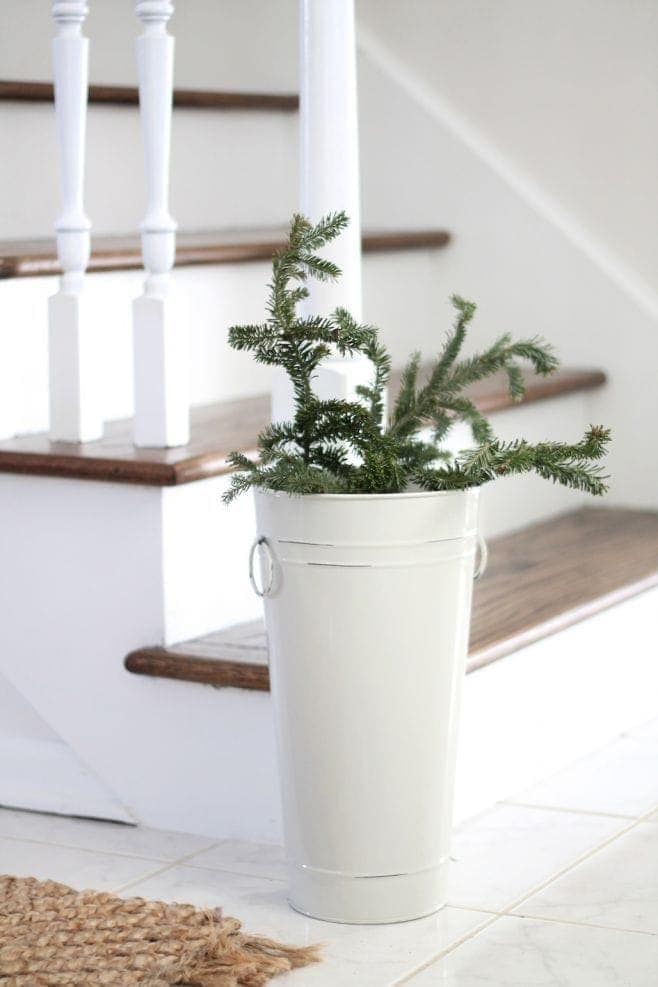 Birch logs fill the fireplace adorned with a baker's twine garland from which I hung black and white photos of our family from 2013 with miniature clothespins.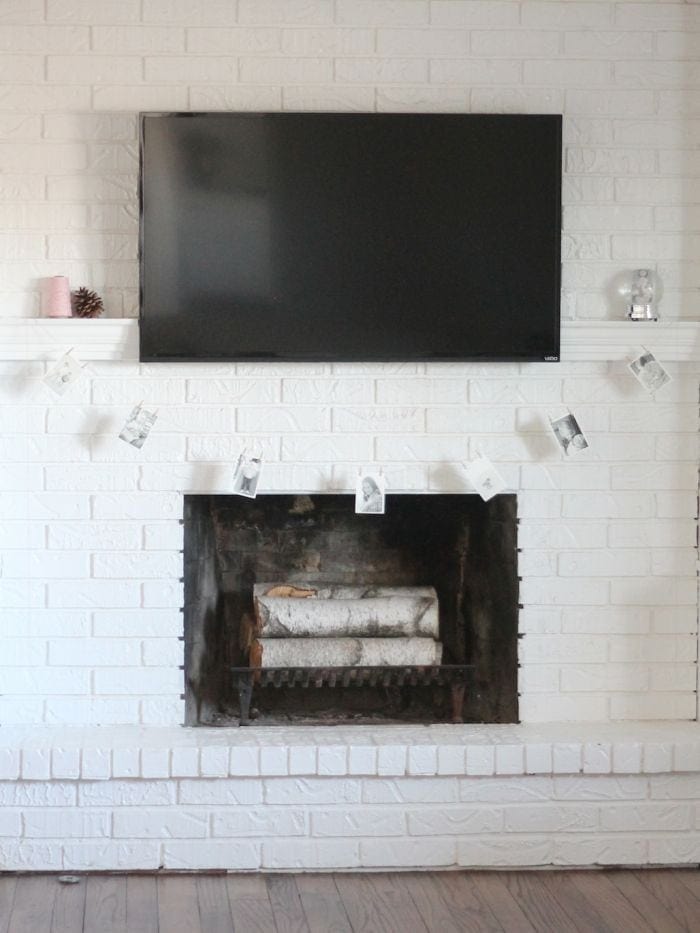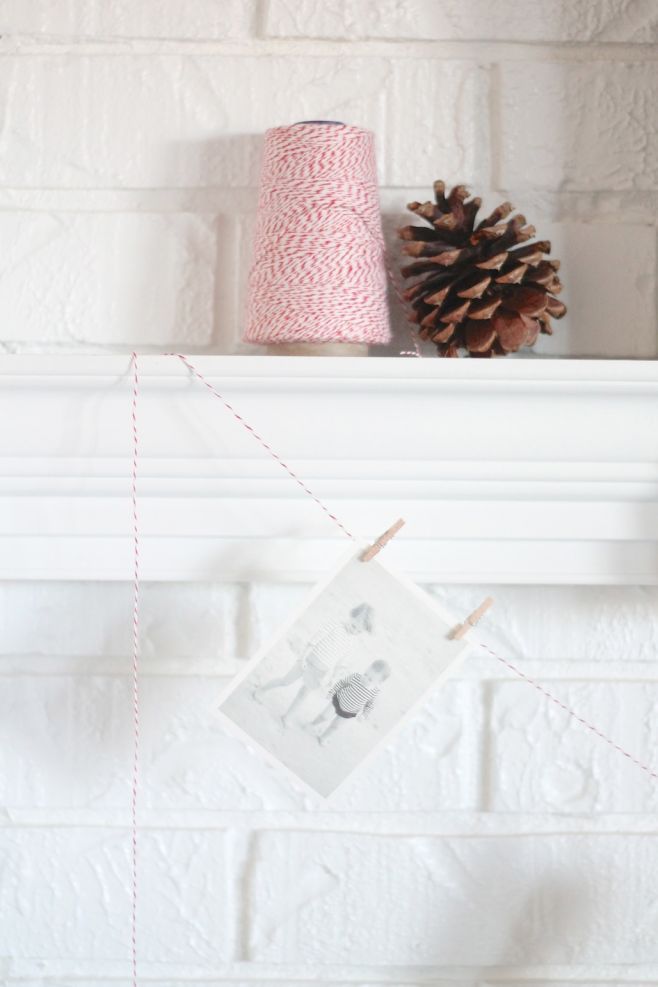 This photograph, taken by friend and photographer Rachel, is still one of my favorites!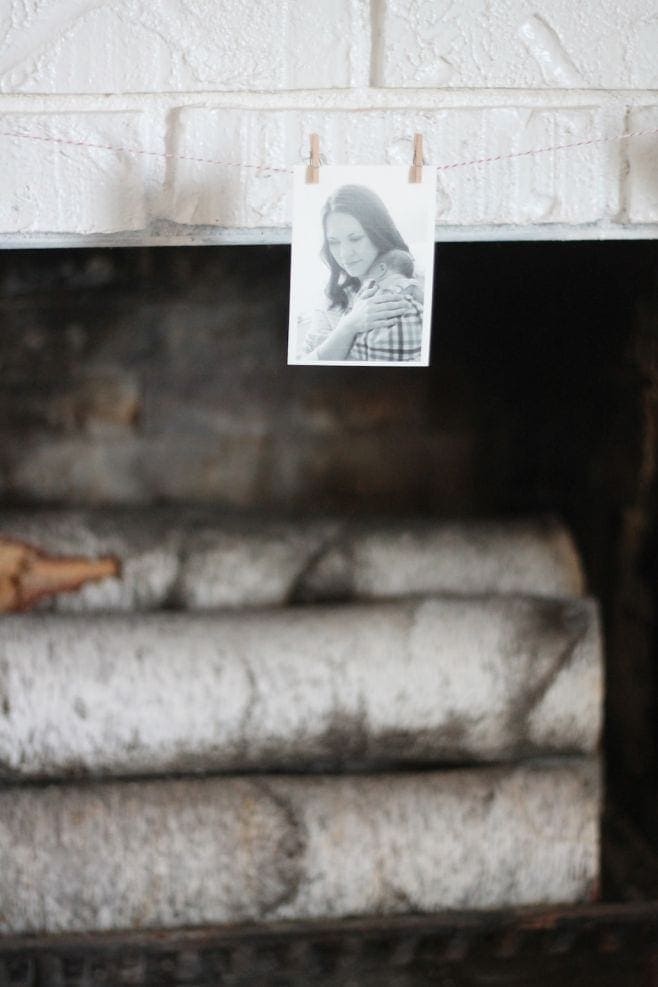 To keep takedown easy, I keep our decor minimal, but thoughtful. My mom made my sister and I felt and sequin stockings, which we still have. She made them for my niece and nephews as well. Since she passed, my sister made each of the girls their own for each of their first Christmas' to continue the tradition. I've hung them in their bedrooms.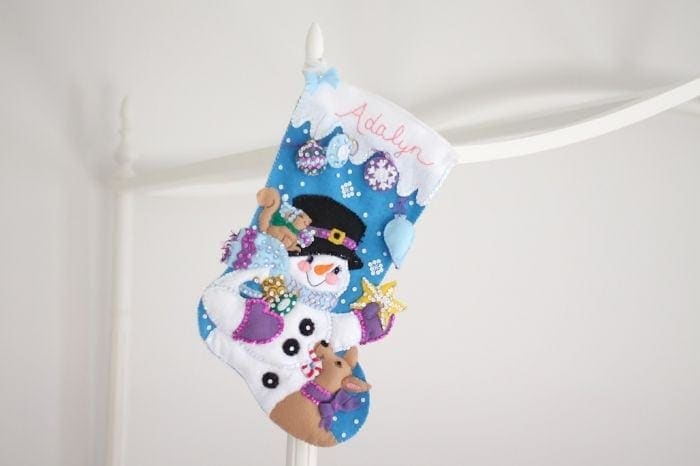 Also in Adalyn's room is the gingerbread house she and Aniston made earlier this month. While not much candy remains, Aniston loves to admire it!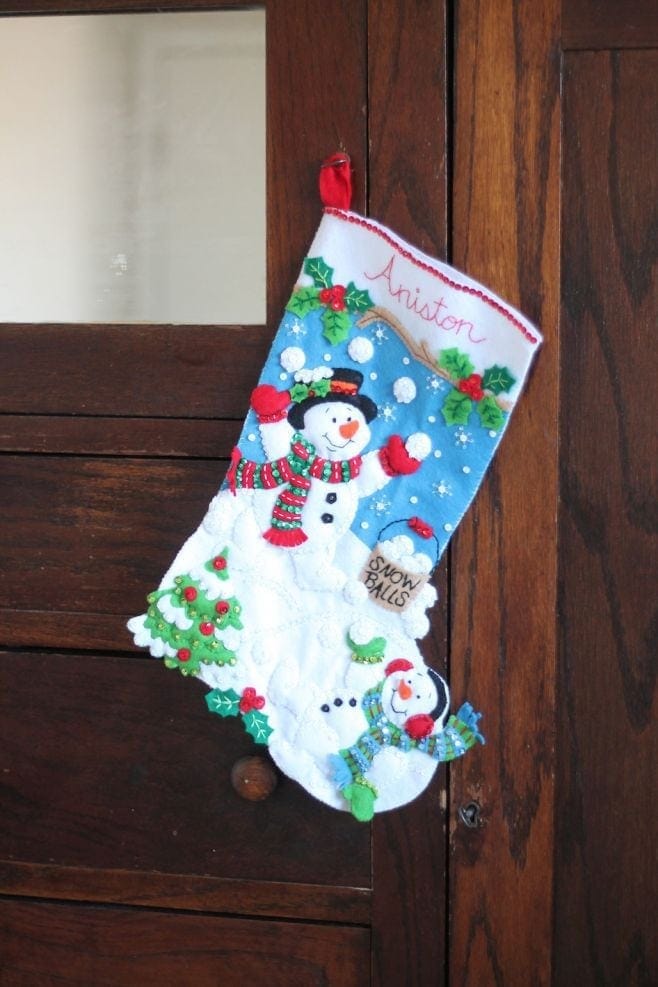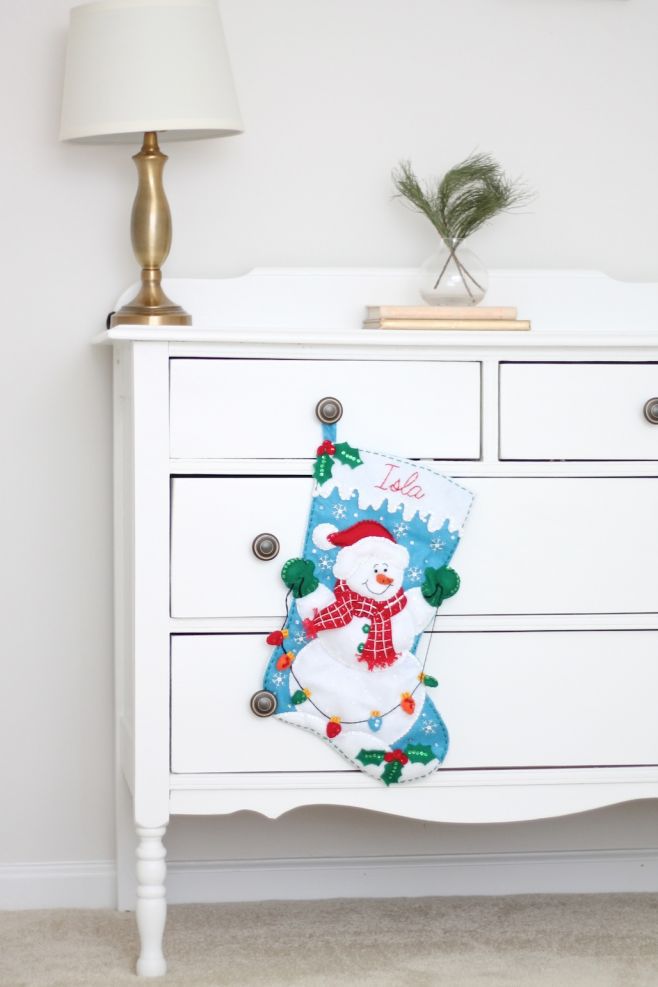 Dried pieces of greenery make effortless winter arrangements.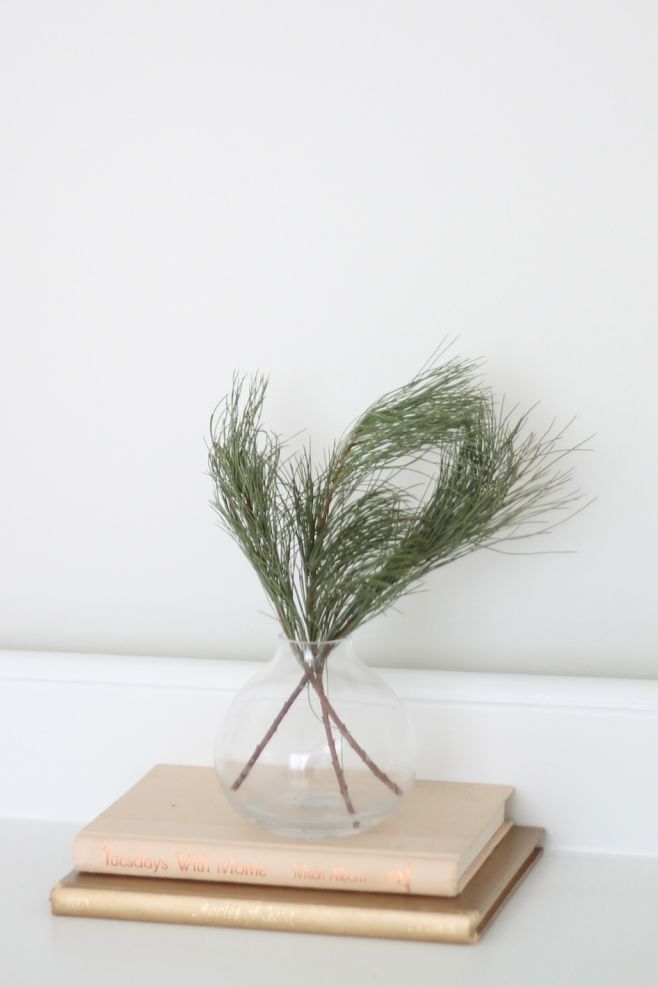 I made pinecone garlands which hang beautifully from curtain rods in just a few seconds.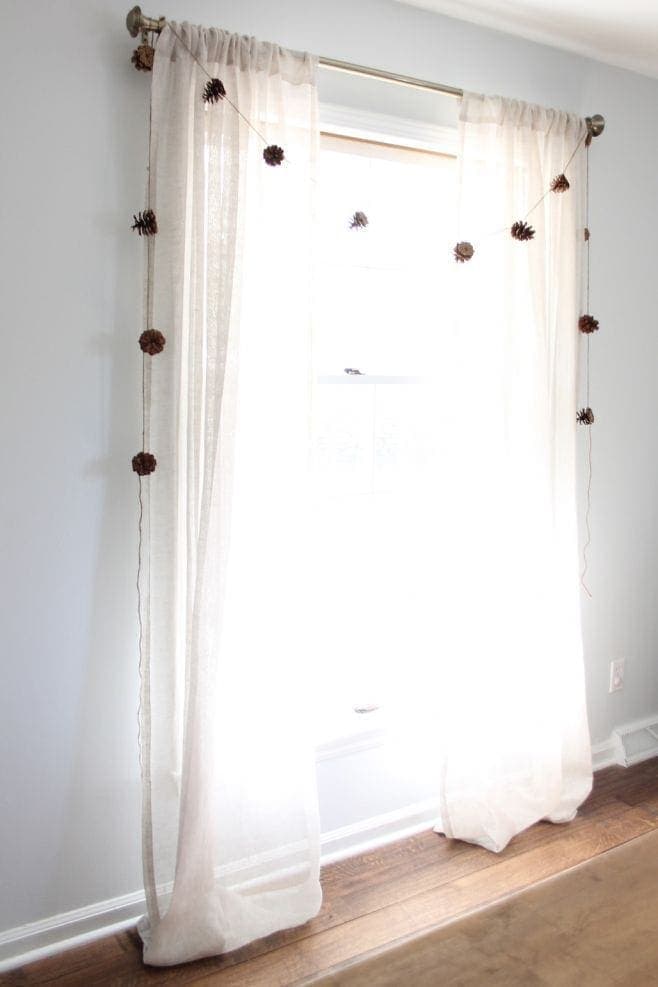 The pinecones are a pretty contrast to linen, don't you think?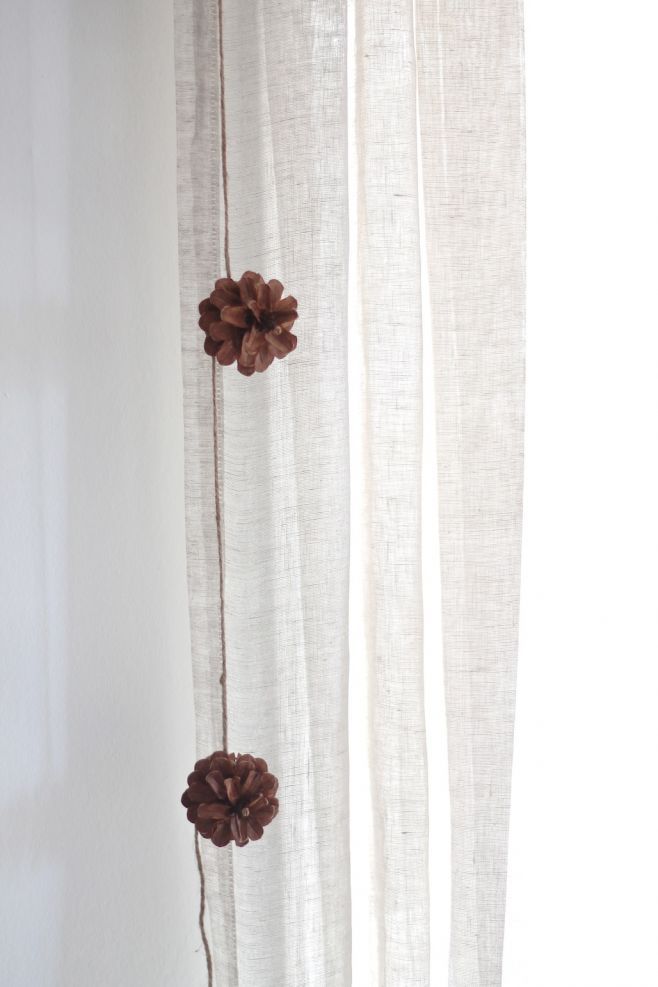 I can't wait to share the rest of our home with you! Click here for more of this year's holiday decor.