Who would have thought to grill a peanut butter and jelly sandwich?  
Jenny Steffens
.  I happen to think it is most clever!  I traditionally toast mine because I prefer a little crunch and like the peanut butter warm and creamy, however, this is even better!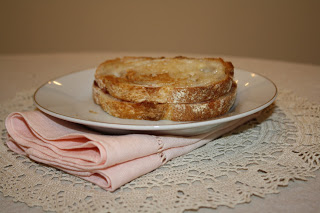 Made with Fervere bread, butter and toasted on a skillet, this is a nice winter rendition to the childhood favorite!