Traditional Green and Blue Christmas Decorations that Last All Winter
No, I'm not decorating for the holidays just yet. You take me for someone who has life together! I'm still trying to talk the girls into letting go of their pumpkins and trying to talk that Halloween candy into letting go of my hips. When the sun sets before 5:00 and the temperatures drop, I start thinking about how to make our home feel a little more cozy and it's amazing how a little winter decor can make it feel warm and festive.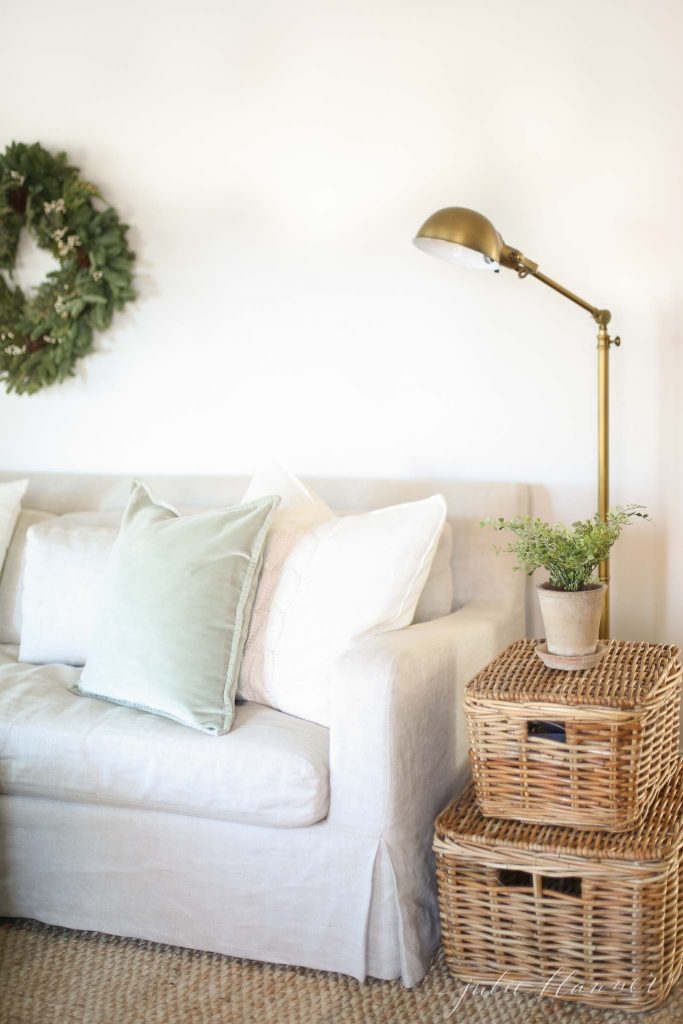 Last year, like so many, the holiday season was a whirlwind and I never got around to sharing our green and blue Christmas family room. I loved it in all it's simplicity and curling up with a chunky throw and reading with our girls to pass the night away.
I'll let you in on a little secret – I don't love decorating a Christmas tree. I love having one, I love the feeling of a decorated tree gracing our family room, but I don't love decorating a tree. There's so much pressure, so many layers and I can never get it to feel "right". My friend Michael decorates the most exquisite Christmas trees and I may just live vicariously through him and decorate little themed trees for each of the girls' rooms this year.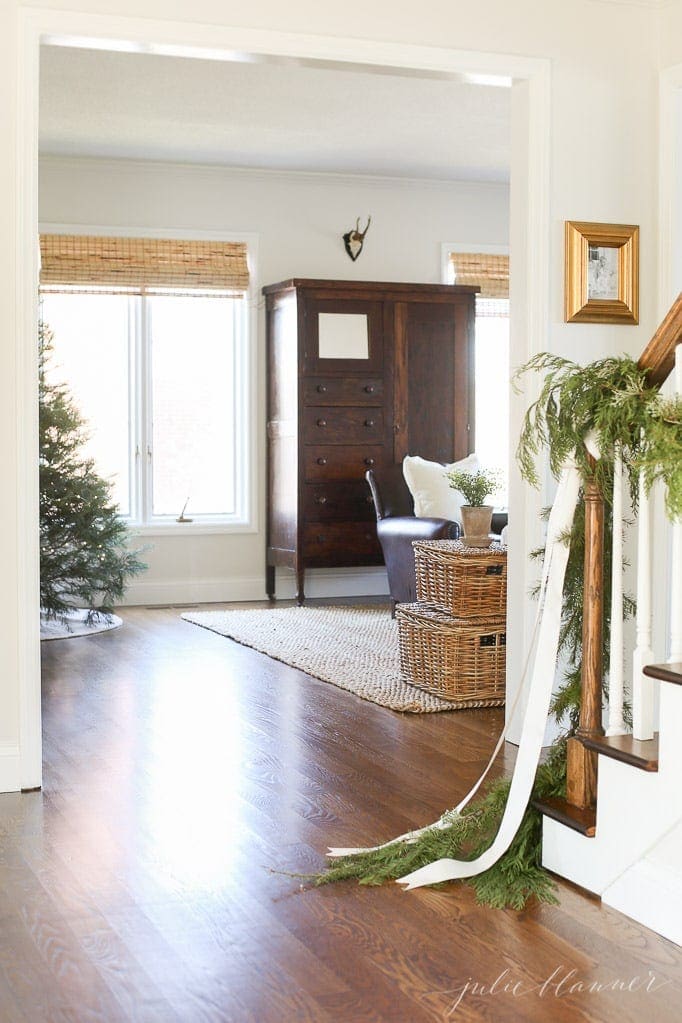 Last year, we had a pink Christmas tree in our living room and in our family room I simply covered the concolor fir tree in starry string lights, which was simple, but magical. The soft blue green needles smell like oranges and were inspiration for the green and blue Christmas decor that we maintained through February.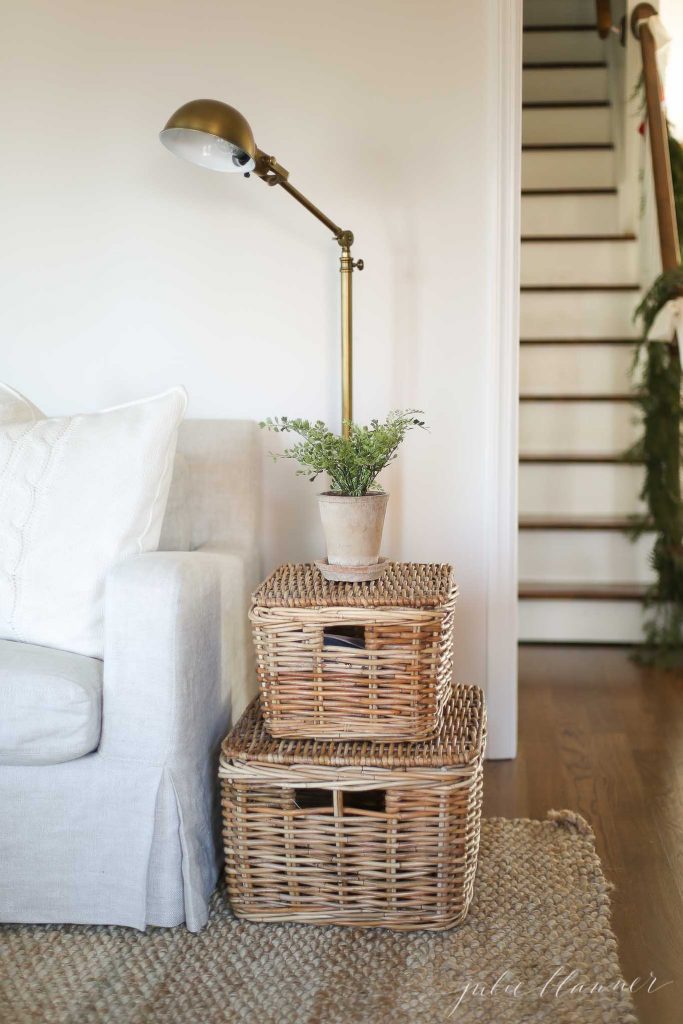 A perk of decorating for Christmas in soft colors is that they don't expire December 25th!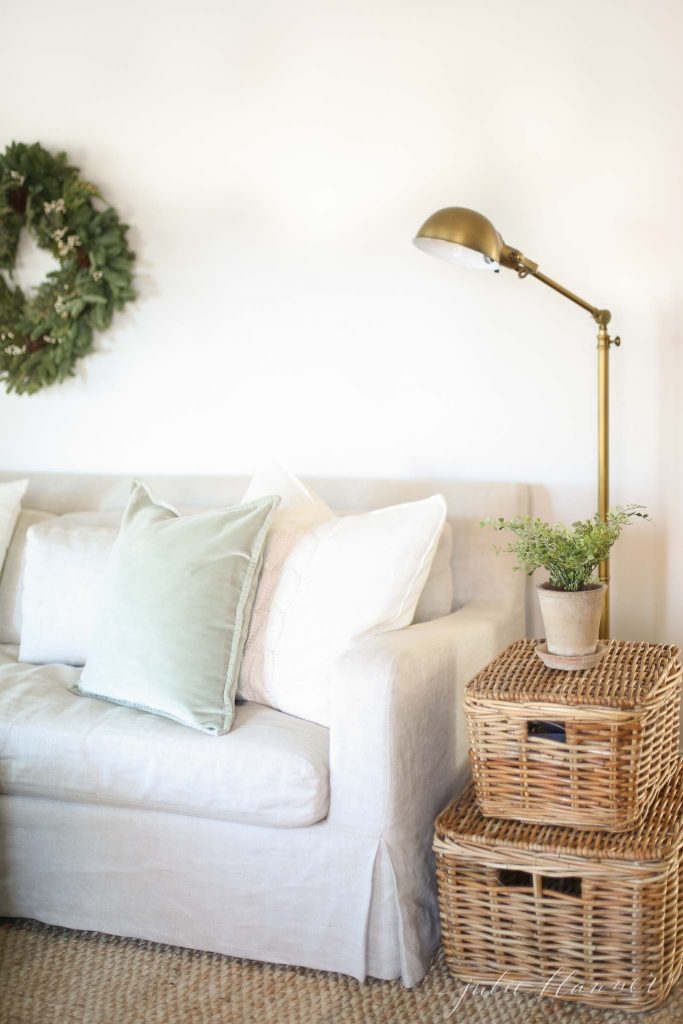 The sofa was filled with soft green velvet and sweater knit pillow covers we've had for more than 5 years. Our linen cabinet is filled with pillow covers that circulate from one season to the next.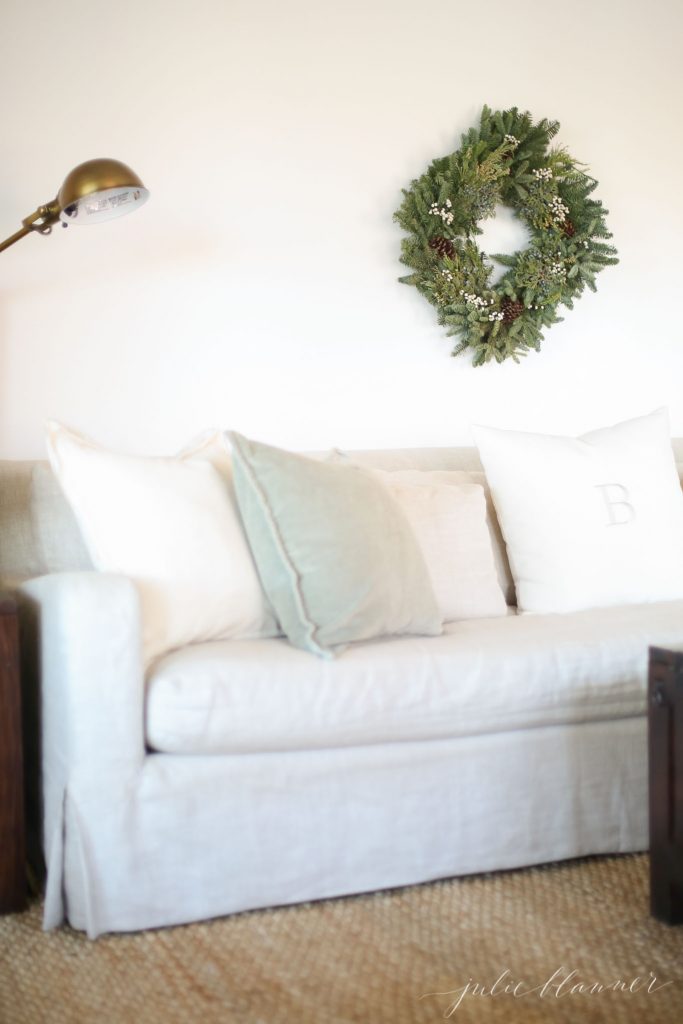 At the time, I couldn't find a piece of art I loved enough to hang over the sofa, so I hung a wreath filled with blue and white berries, pine cones and mixed greens that added natural fragrance to the family room all winter.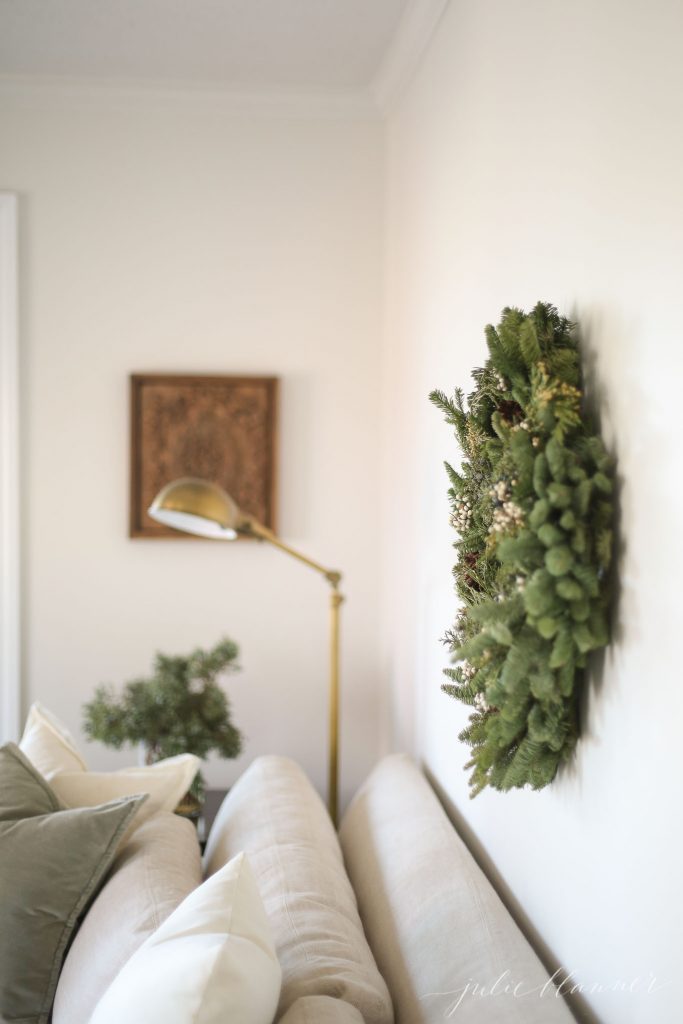 I'm not sure the direction I'll take this year, I'm somewhat conflicted, but I think this green and blue Christmas family room might inspire our home for the season and I'm looking forward to incorporating a few new Christmas decorating ideas.