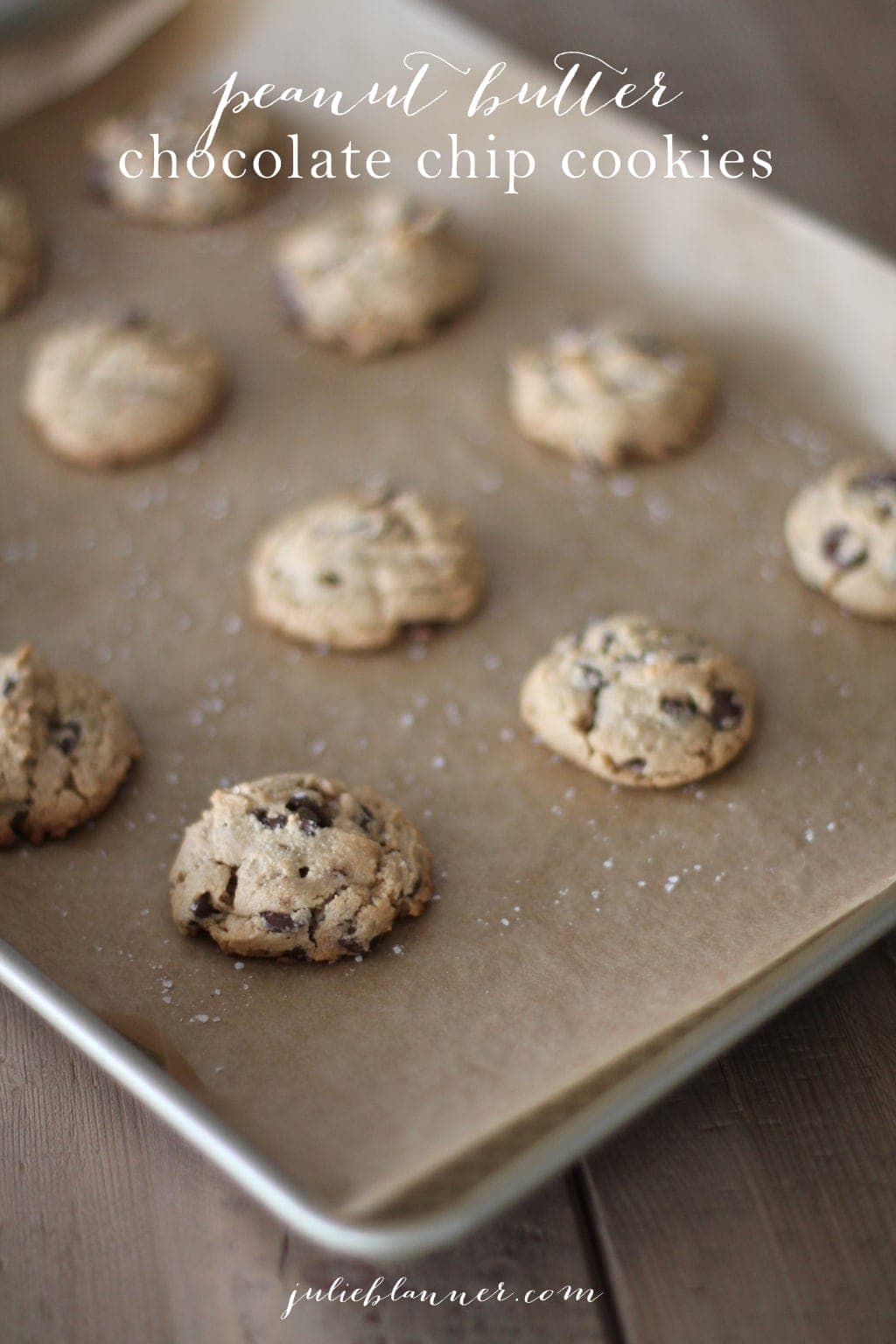 Sunday morning was cold and snowy, so what else was there to do but bake? That's my solution for your bad day, a cold day, or just any kind a day that isn't quite going my way. The girls and I made gluten free peanut butter chocolate chip cookies & they were amazing. I photographed a couple as they came out of the oven & ventured to an estate sale with a friend, planning to photograph them when I returned. They were gone! I couldn't really blame Chris, in fact, I find it endearing that he can't resist my baking! Isn't it sweet that he's willing to eat calories for me To be honest, the girls & I each had one & I did take a half dozen to my gluten-free friend, but I was still surprised to find the platter empty! I think we should throw judgment aside when it comes to incredible cookies! These are slightly less guilty anyways.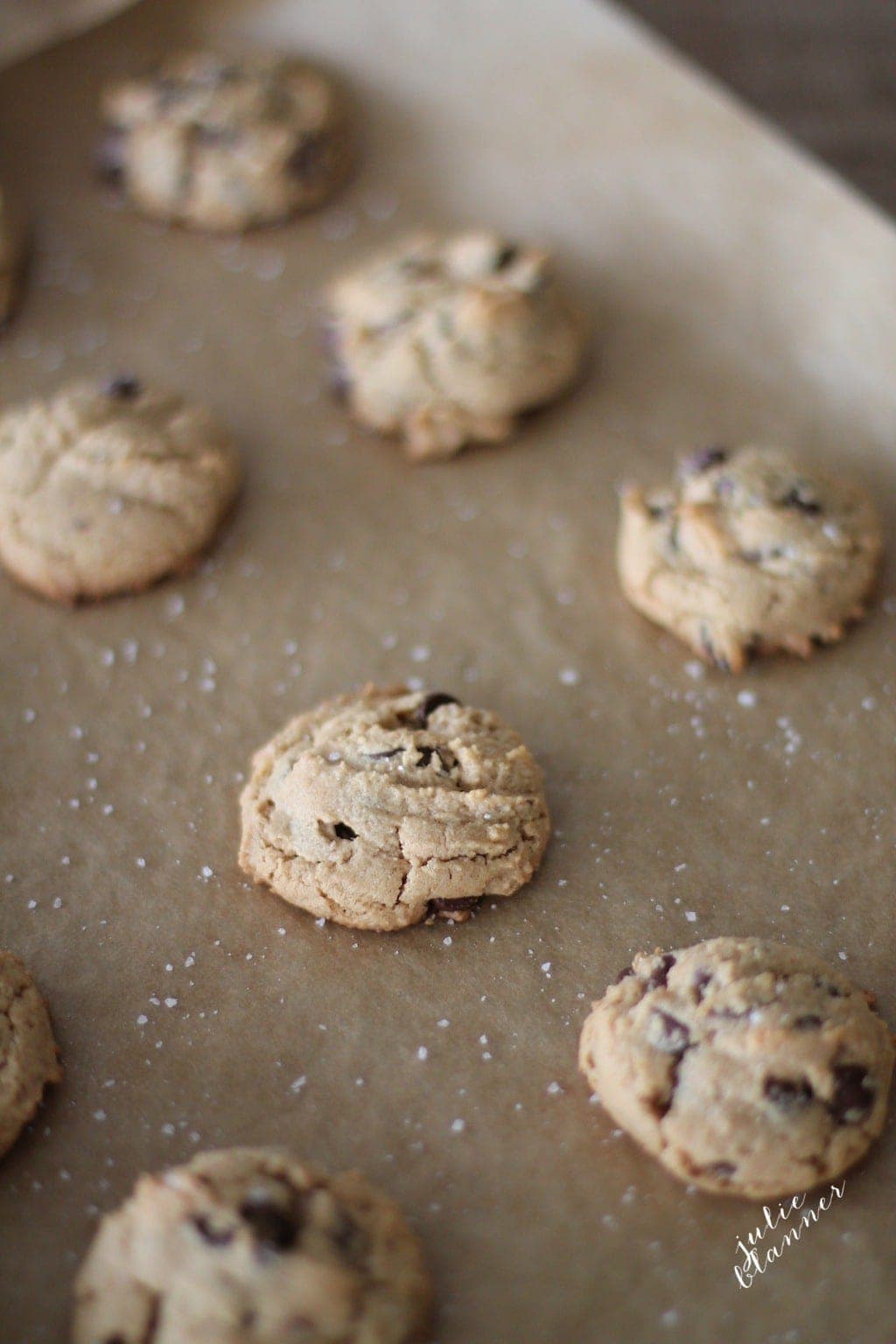 I'm kicking off #12daysofcookies with these gluten free peanut butter chocolate chip cookies. You won't even notice the lack of flour!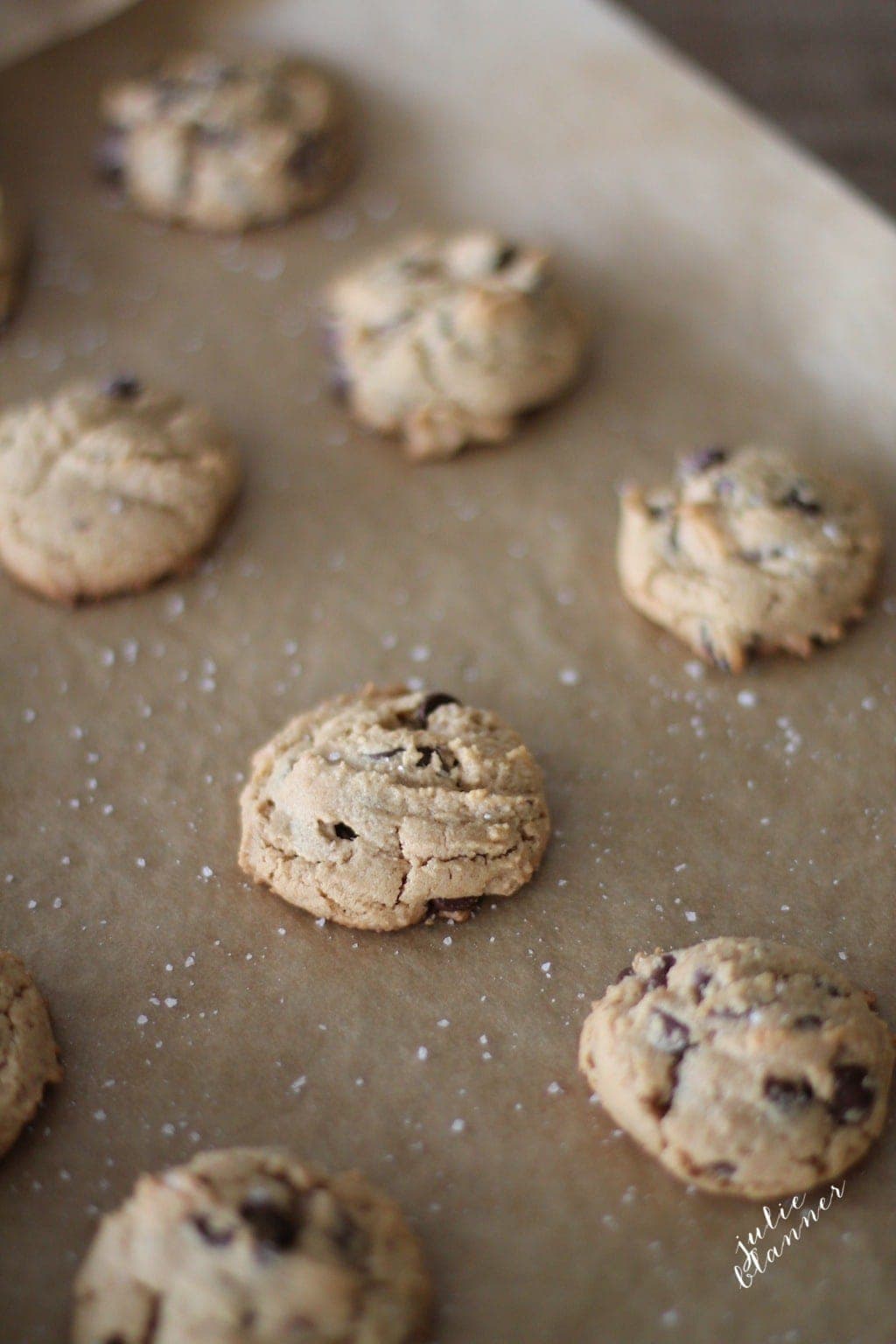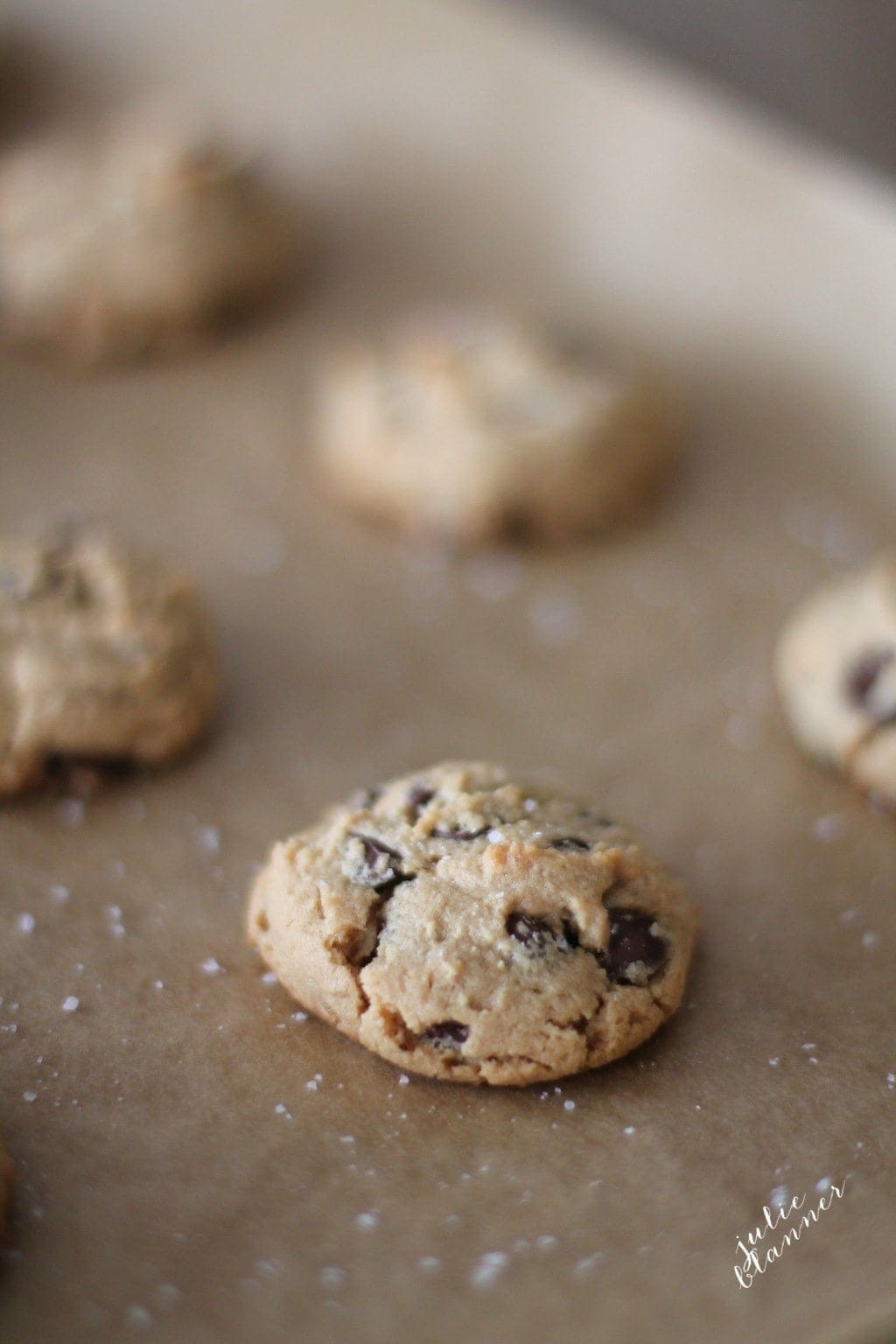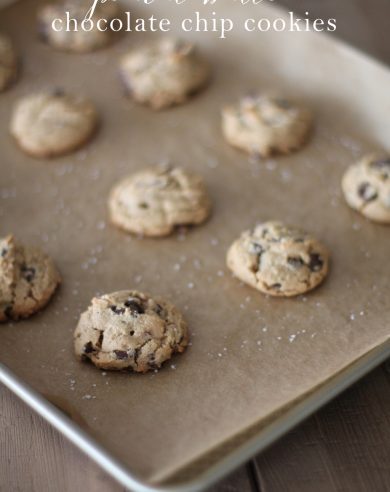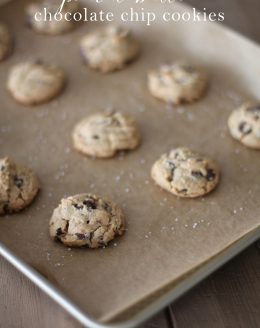 Already Gone Peanut Butter Chocolate Chip Cookies
Ingredients
1

c

creamy peanut butter

1/2

c

sugar

1/4

c

brown sugar

packed

1

large egg

1

tsp

vanilla

1/2

tsp

baking soda

1/4

tsp

salt

1

c

semi sweet chocolate chips
Instructions
Preheat oven to 325 degrees. Combine peanut butter, sugars, eggs & vanilla. Gradually add in baking soda & salt.

Stir in chocolate chips.

Spoon on parchment lined cookie sheets & bake 12 minutes, until slightly brown.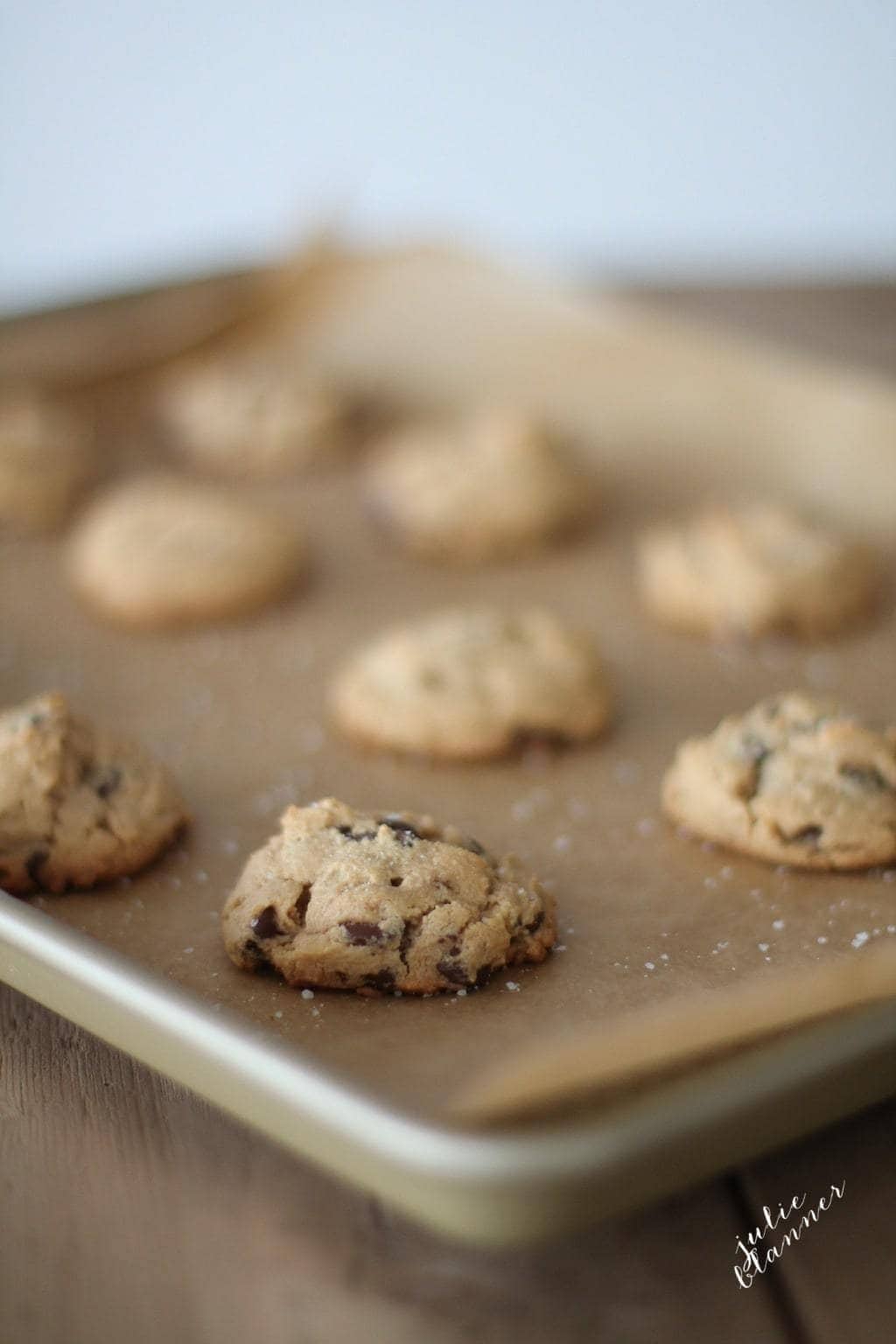 That wraps day 1! I have two more prepared & several planned, but if you have any special requests, I'd love to hear them!
Julie