These diy glitter ornaments are so easy that I hesitated sharing it, but it added such a beautiful glow to the Time Warner Cable tree winner that I couldn't resist sharing.  Clear fillable ornaments are any easy way to fill in or customize your tree.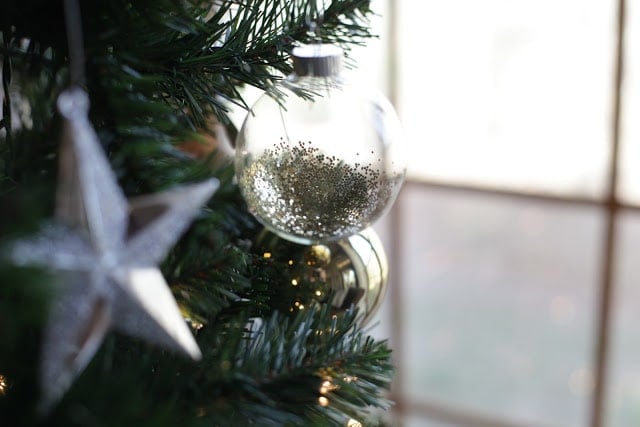 Look for a glitter bottle with a small hole/set of holes at the opening.  This will allow you to easily "pour" glitter into your ornament.  Remove the top, pour, and reinsert the top.  It's that easy.  They beautifully reflect the light from your tree.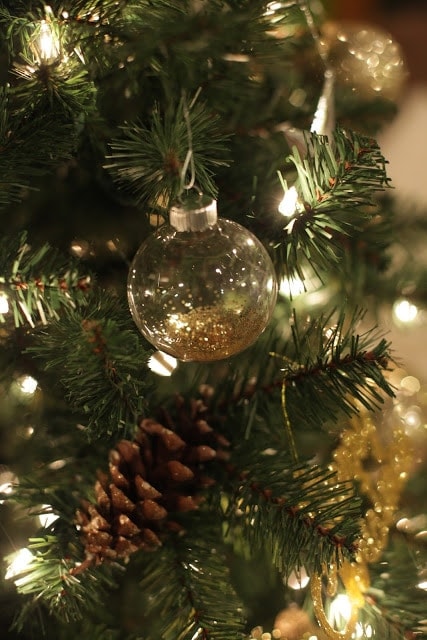 This simple do it yourself ornament added another texture to the monochromatic tree.