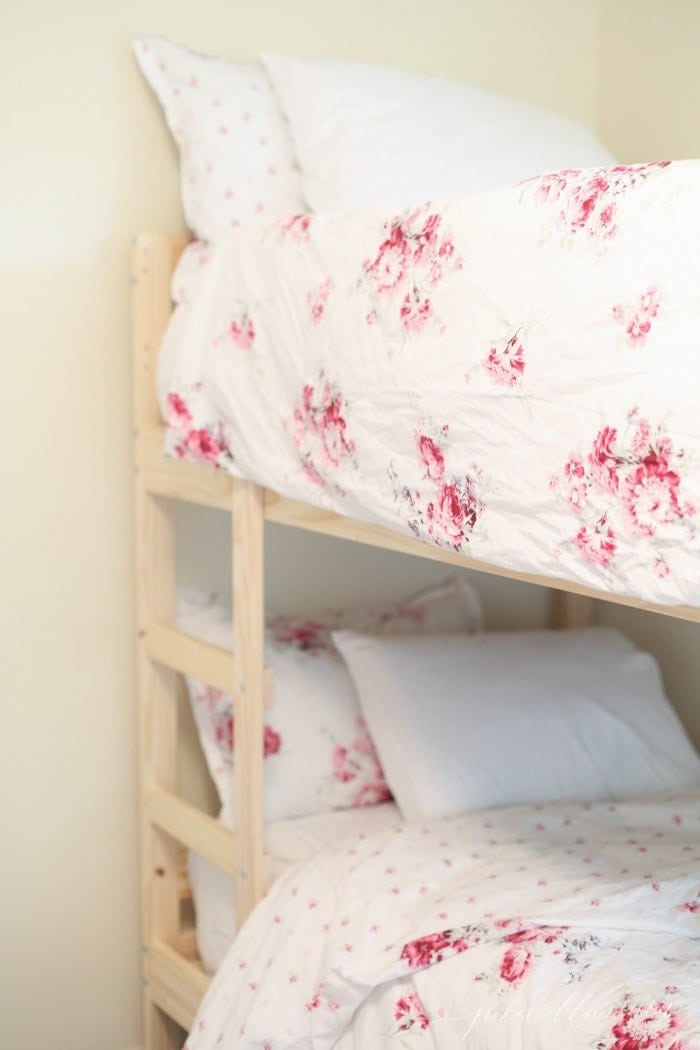 Now that boating season has come to an end, we're so excited to start decorating the lake cottage. We want to make the girls feel right at home and create a special space for them to enjoy – a magic little hideaway that's a bit different from our home.
I've partnered with PPG Paints to bring this project to life. You know I adore cream paint colors, but I thought the girls' bunk room was the perfect space to play with color. Nothing too crazy, just a few of my favorite hues paired together to create a playful room.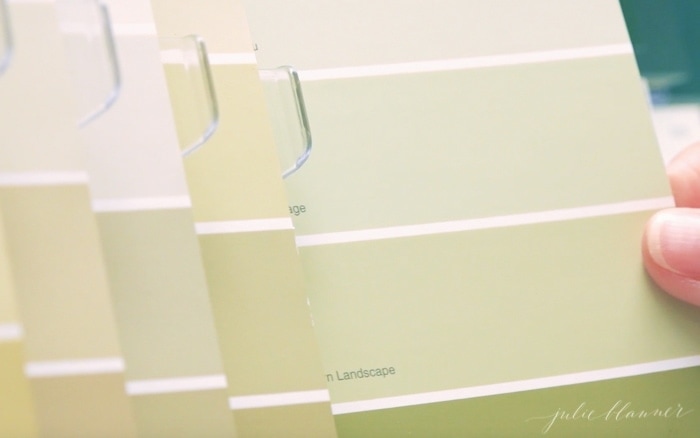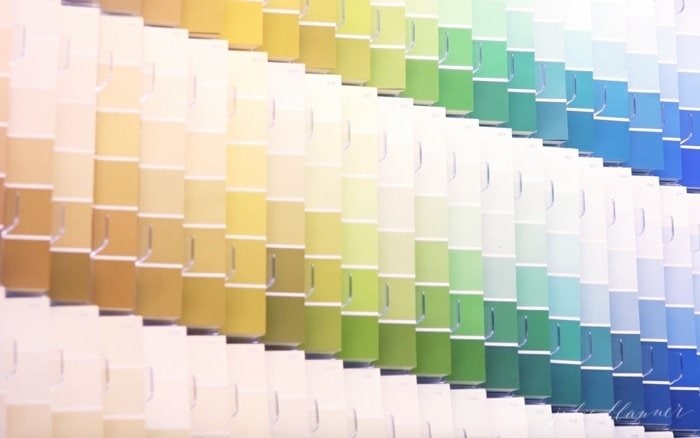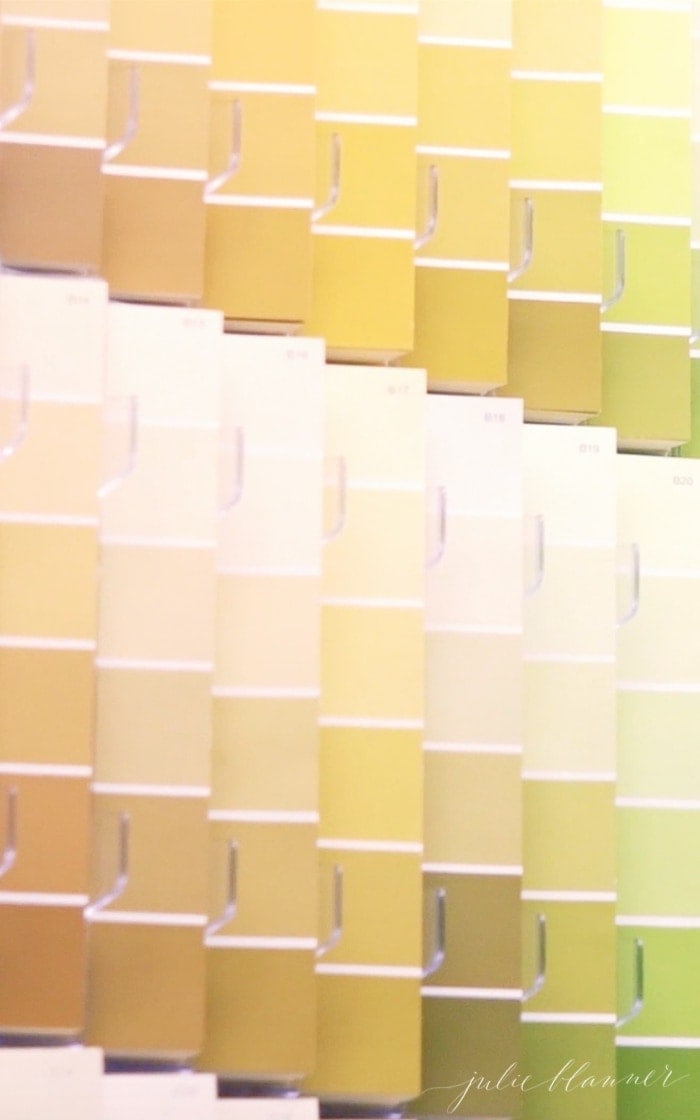 The bunk room is actually on the lower level of the lake cottage, limiting the amount of light it receives, so I plan to keep the color light and airy. I'm thinking of this blush for the walls – I love PPG Paints creamy muted colors!

Because this is our second home, I'm working on a limited budget. We opted for really inexpensive bunk beds with natural wood.
When we purchased our home in St. Louis, my lifelong friend Tori gave us this darling picture that says "happy girls are the prettiest." I agree, there's nothing more beautiful than a smile. I love it's cottage charm and soft, dusty blue. It's my inspiration for their bedroom. I like to start with a piece that has significance to it.
I fell in love with these florals and thought the pretty pinks, reds, and greens would be the perfect compliment to my inspiration art.
I want their room to feel calm, dreamy, fun and playful. That's not too much to ask, is it? Come along and see how I select paint color!
So far, I've purchased the beds, bedding, lighting and a natural rug. I still need a few accents, art and a piece of furniture to go between the beds. I started shopping for a piece, but realized I was at a loss of what to find, so I created a mood board to help me complete the room. I've contemplated everything from a dresser to a chest.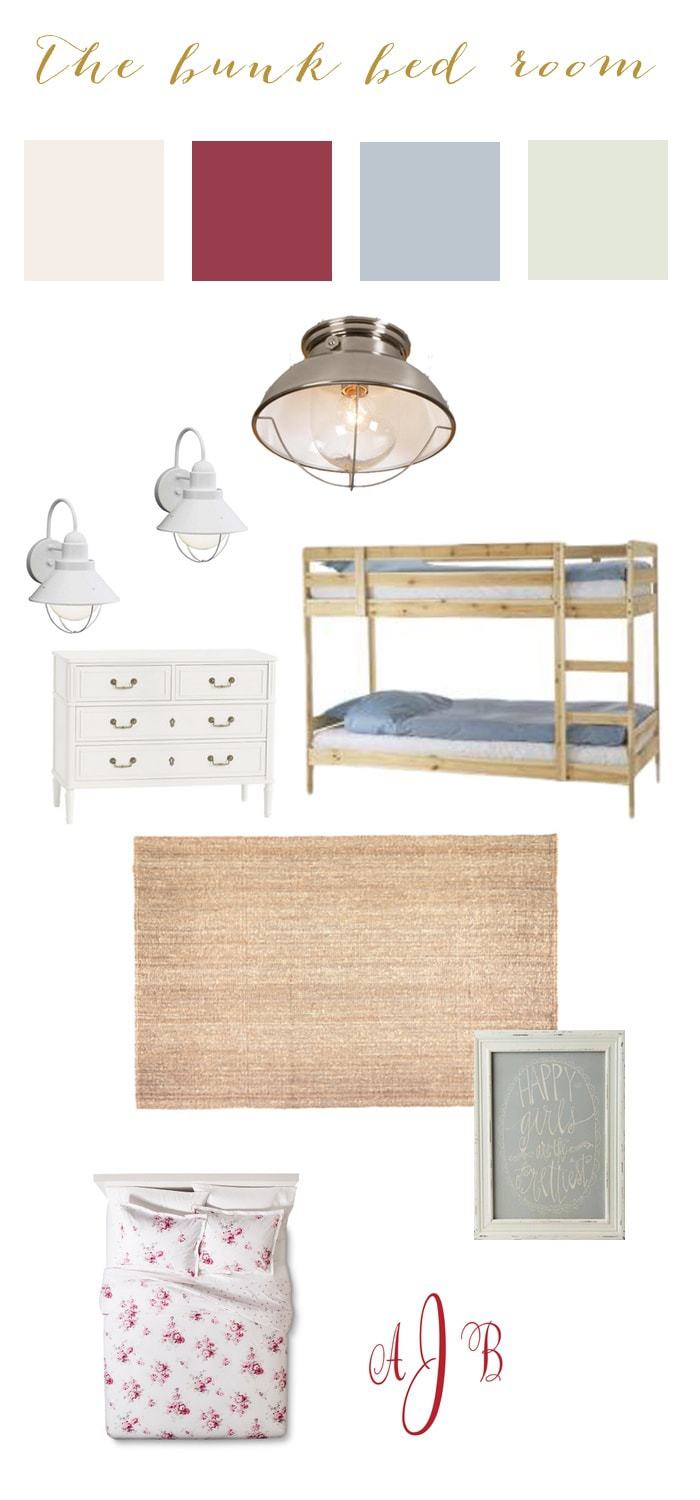 I'll be capturing this project along the way so that you can get a behind-the-scenes look at how I decorate a room from scratch. I promise to spare you yoga pant photos.
I'd love to know what you think of my concept. Anything you'd love to see or fun art pieces to integrate? If you're planning a project of your own use this coupon to save $10! You can find your PPG Paints store here, I was surprised to find 3 within minutes of our home.
Come over to see how I transformed the room!
This post is in partnership with PPG Paints, thanks for supporting the brands that make it possible to share fresh content with you regularly!