We have a house! Yes, I'm shouting it from the rooftops! After 5 days of searching in St. Louis, we didn't find a lot of viable options & I was worried where we would find ourselves in July. After several days of negotiating, we have found ourselves a home! Thanks to your guidance on Instagram, I let go of my heart & chose the purchase based on neighborhood. With the help of Chris, I'm looking forward into making the house our home. We renovated some rooms in our current home completely, while others were tweaked to make the most of existing features. The girls' bathroom is simple & sweet, pretty in pink.
It's amazing what a little paint will do. Get the paint color palette we used for our home!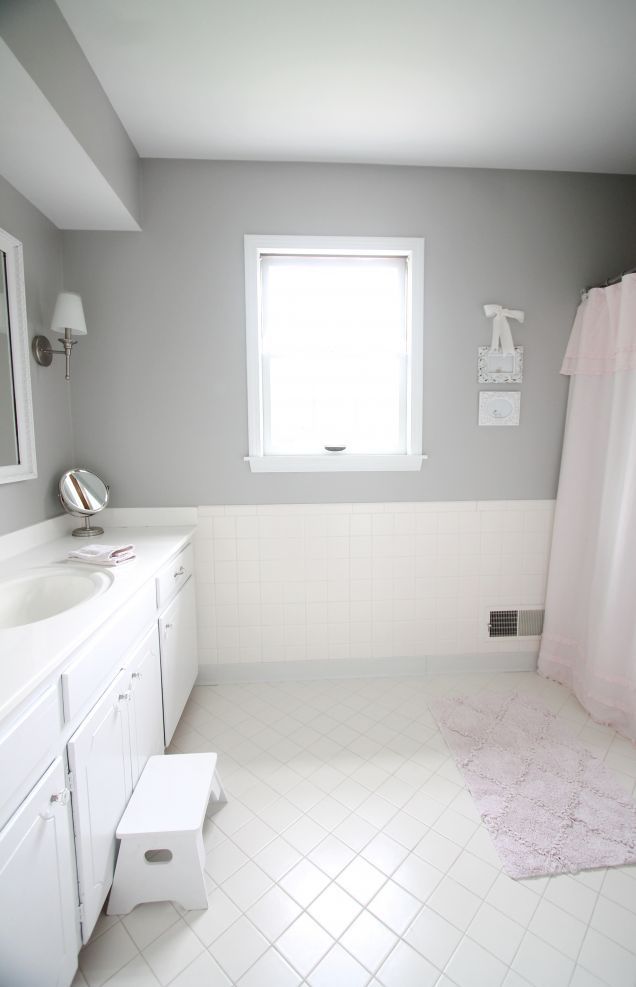 New light fixtures, faucet & hardware were a quick fix for this dated bath. No need for styling, just function since it's shared by the 3 girls.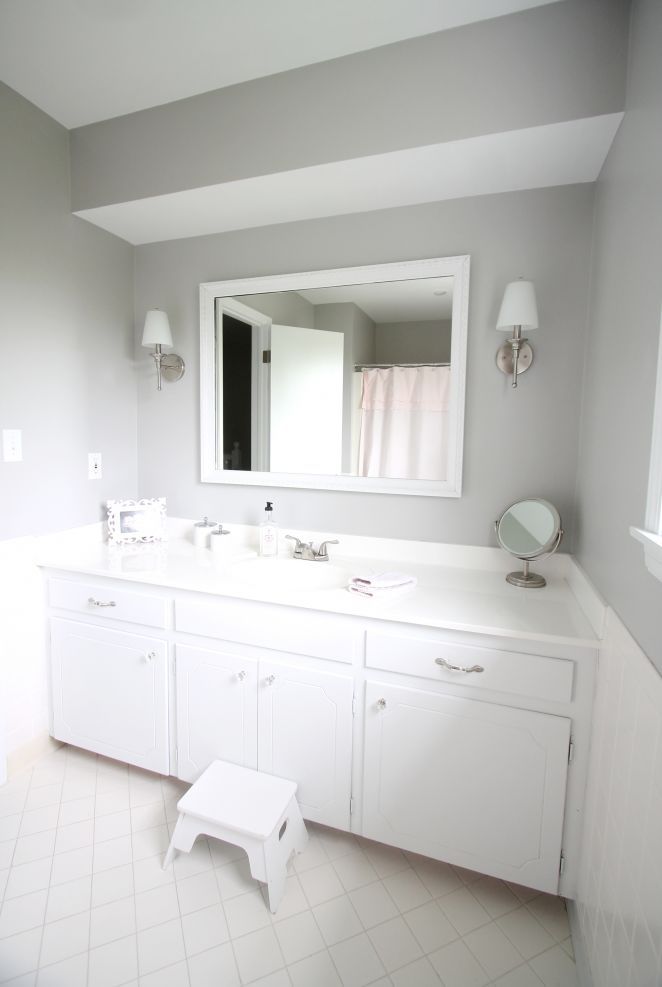 Rather than replacing the tile, we gave it new life with grout cleaner. I like to make the most of what I have whenever possible. Sometimes we can be all too quick to replace, which is costly & creates waste. Whenever I can salvage something, it's so rewarding! Stop by to see more of the bathroom & the before photos. Our home is being photographed in just a couple weeks – I'll have plenty of pretty before the "storm", but I'm excited to share our journey with our new home & would love it if you'd follow along! I'll need a lot of advice along the way!
Coordinately yours,
Julie