Growing up in St. Louis, my mom would always take my sister and I to Eckert's to pick apples in the Fall. I have fond memories of that tradition and the past few years, have continued it with the girls. Yesterday was a perfect day for apple picking! We ventured to Weston's Red Barn Farm, playing in the orchard, seeing a few animals and indulging on kettle corn.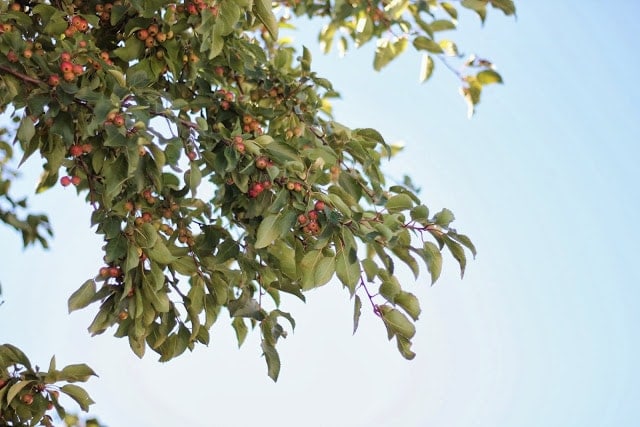 After a fun, but busy week, it was nice to take a step out of the city and enjoy some fresh air and picturesque views. My favorite view is whenever my family is in front of me. It gives me a moment to think about how blessed I am and truly appreciate them.
Hey guys, you've got this all wrong! There are apples just waiting on the ground to be put in your buckets. -Aniston
Feeling accomplished.
Now that's farm fresh.
Aniston wanted to be held…she got a little taste of her own medicine when baby sister Isla was picking on her {which she does to big sister Adalyn.}
Coordinately Yours,
Julie