This post is sponsored by Minted
How to select framed art to fit your home that you'll love for years to come.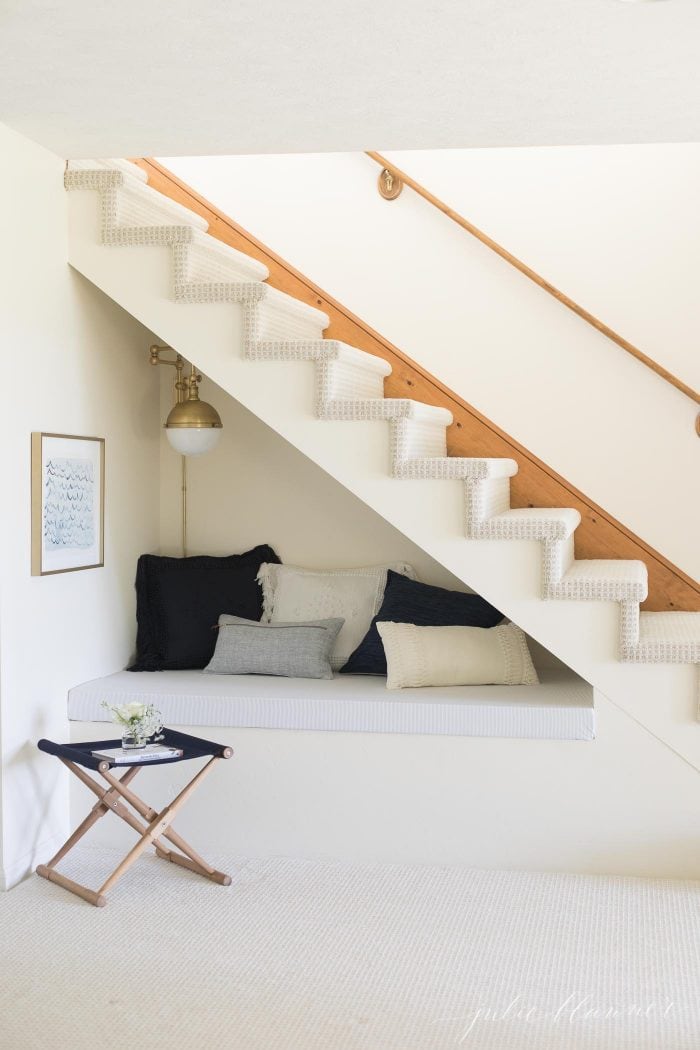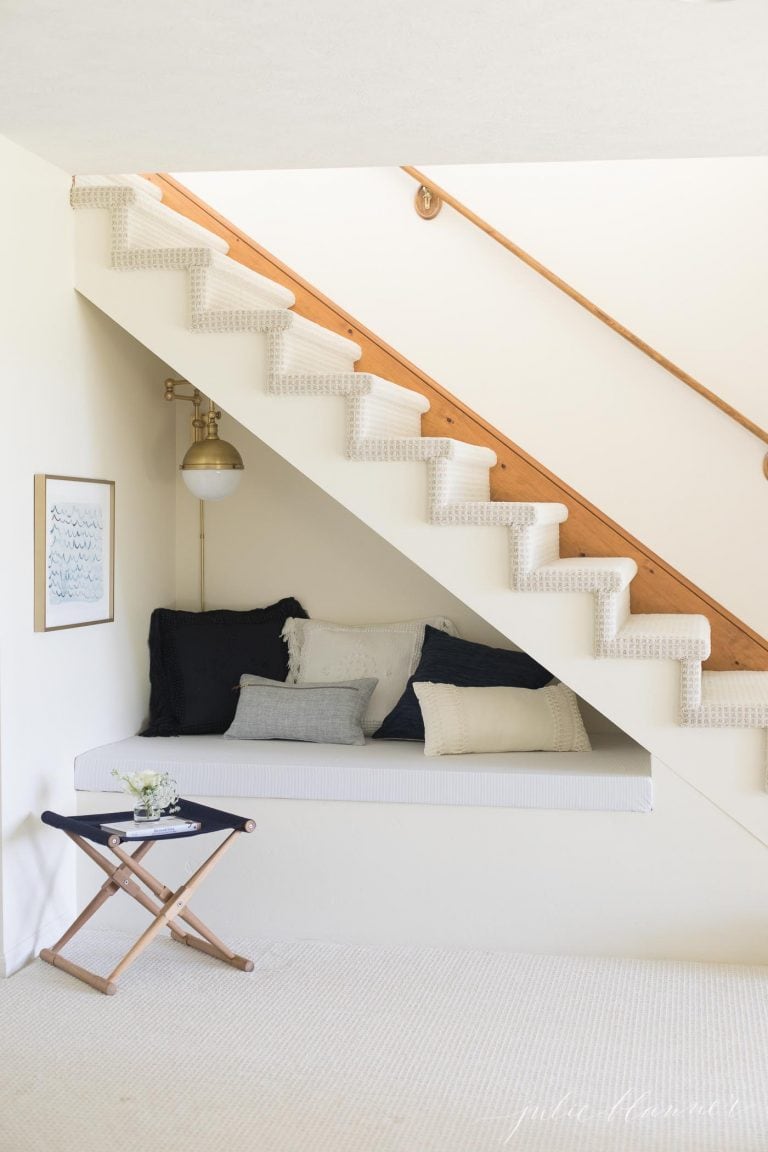 We've been working little by little the last two years to personalize our lake home. We decided to maximize the previously awkward and underutilized space beneath the stairs by creating a nook that can be used to cuddle up with a book or as an extra bed when we have a full house.
With each project, the lake cottage feels more and more like home. A large part of that is not only adapting the space to how we use it, but how we decorate it.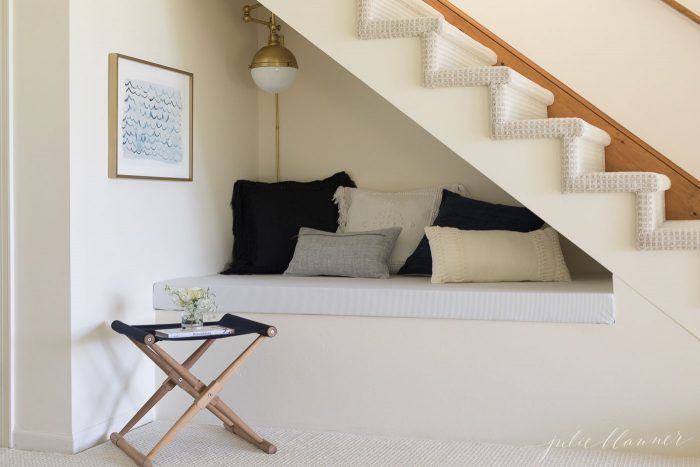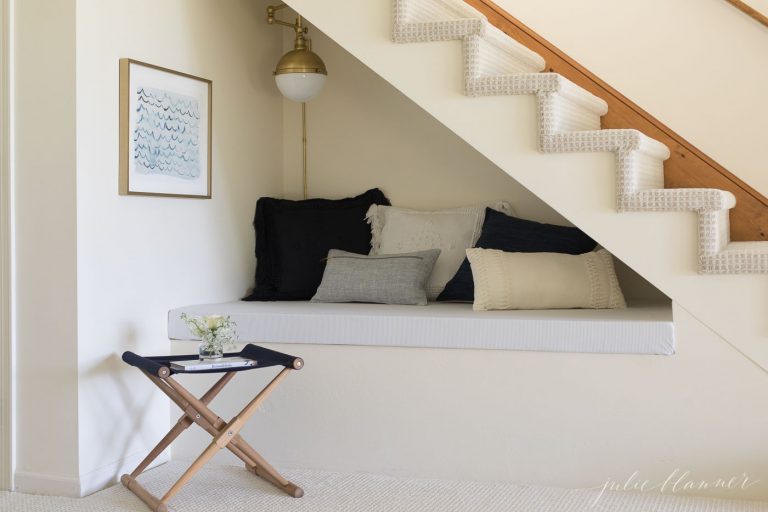 Rather than just choosing framed art to fit the space, I like to select art that fits "us". As you may know, I spent my summers on the lake putzing around on the now extinct kick board, tubing and learning to water ski. It's on the water that I have some of my fondest childhood memories and precious memories of my mother who passed 13 years ago. The water was a place where we spent quality time together without distractions.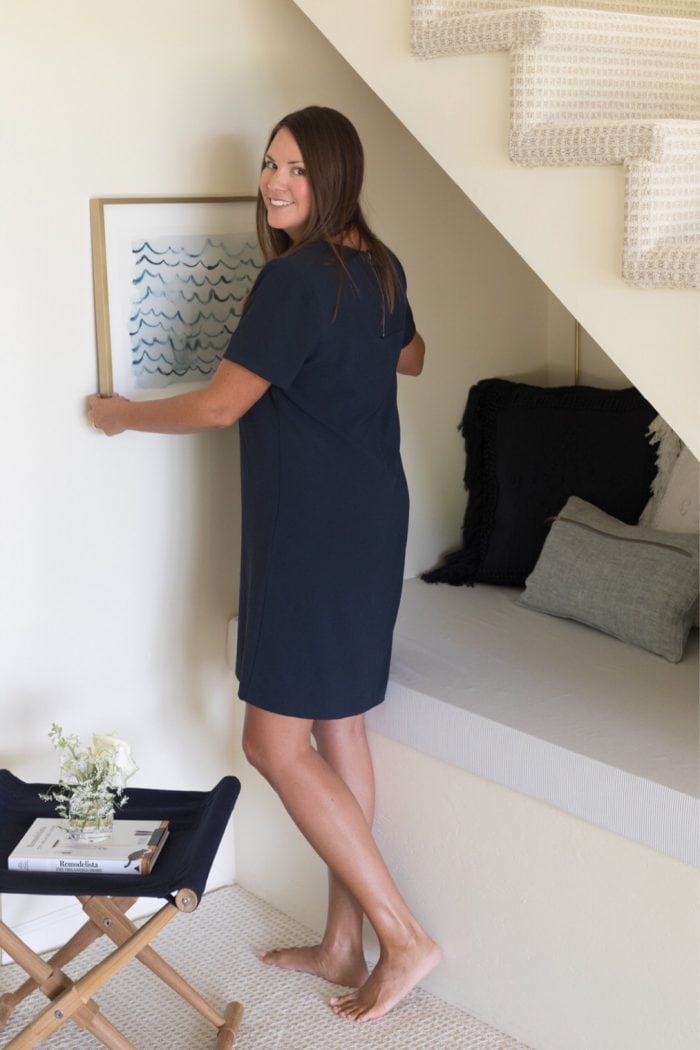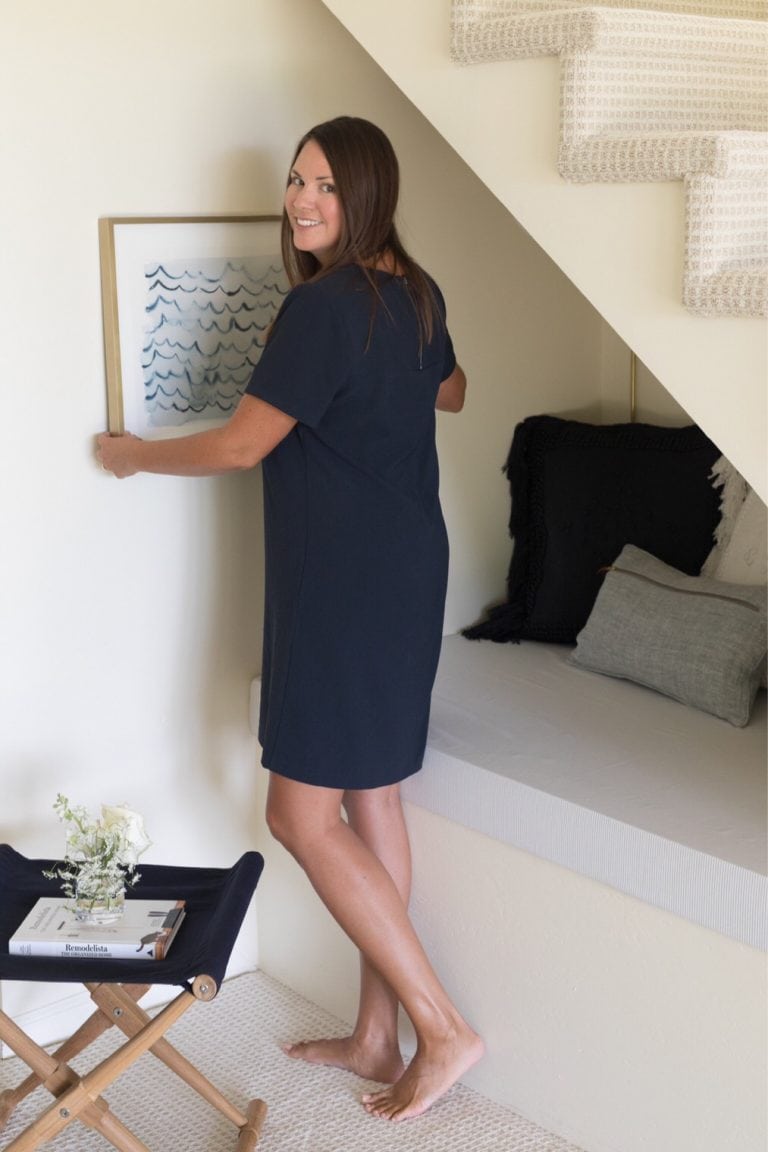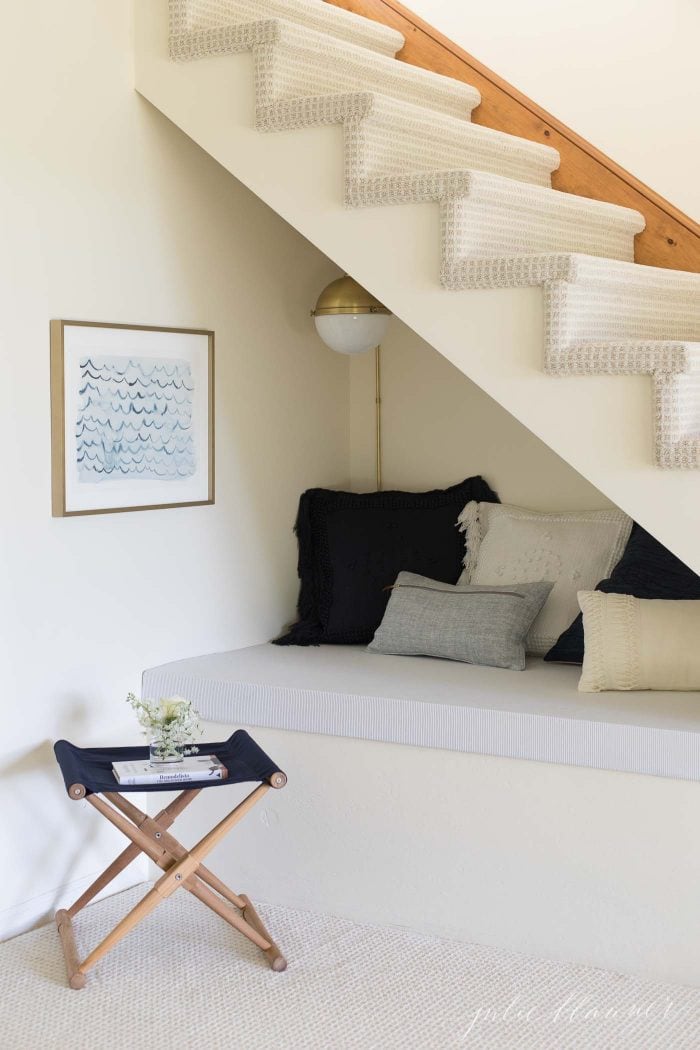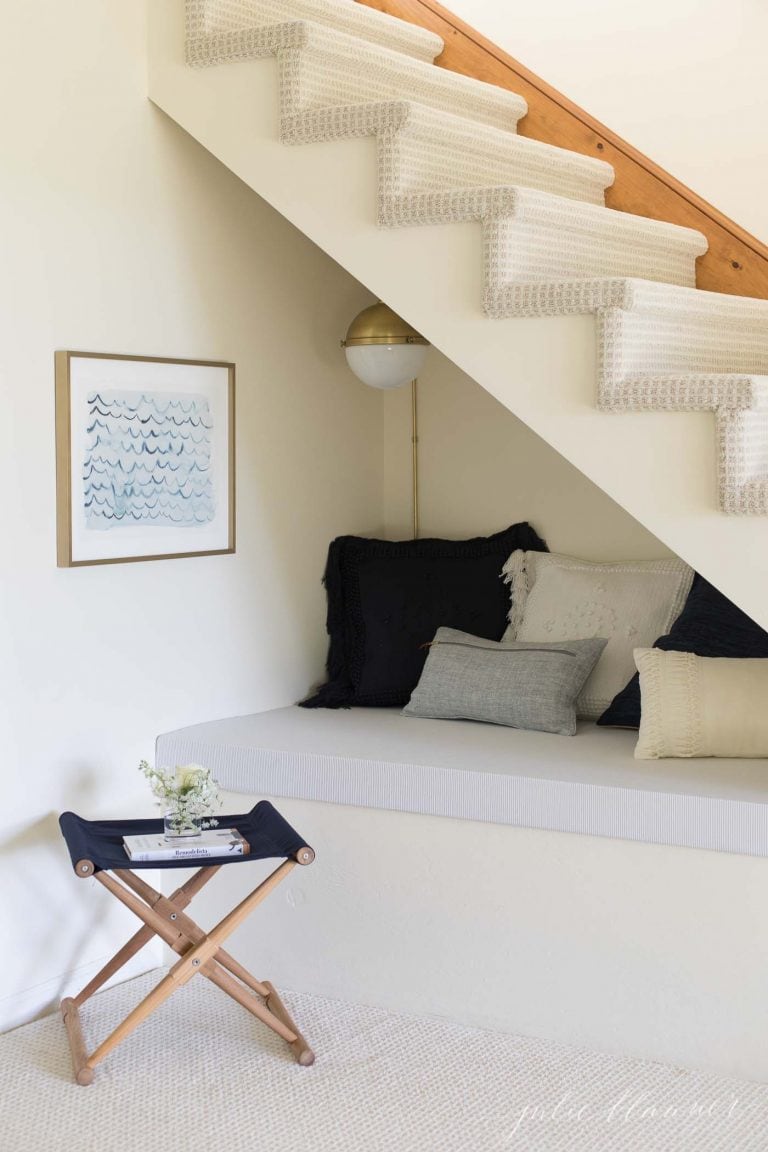 Chris and I knew we wanted the same for our family – a place to call home, on the water. The water is where we feel at peace, which is why I chose this Waves framed art print. This piece is a modern reflection of our lake view. It evokes a sense of peace with a fun flair, making it the perfect fit for this under the stairs reading nook that the girls will enjoy for years to come. I can only imagine the secrets they'll share there!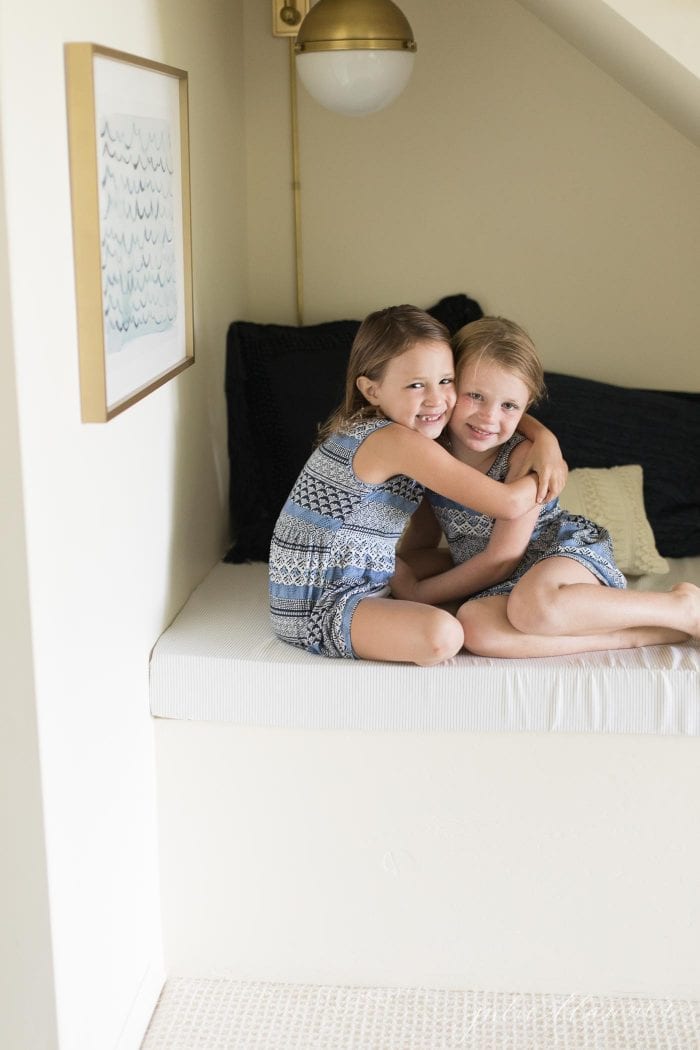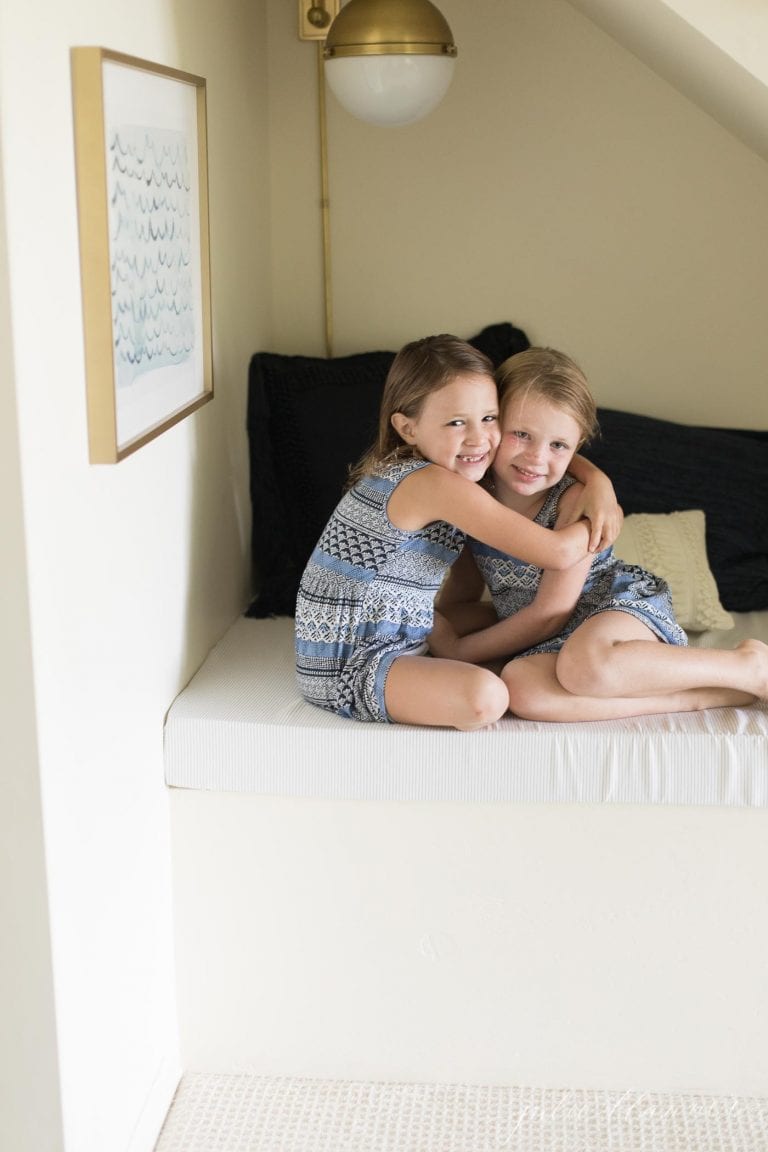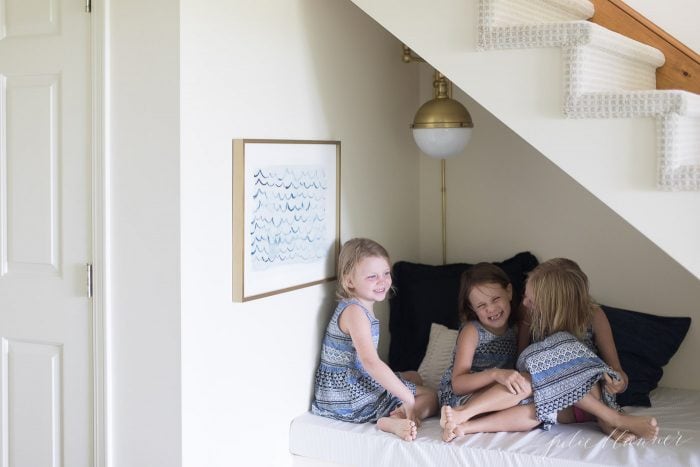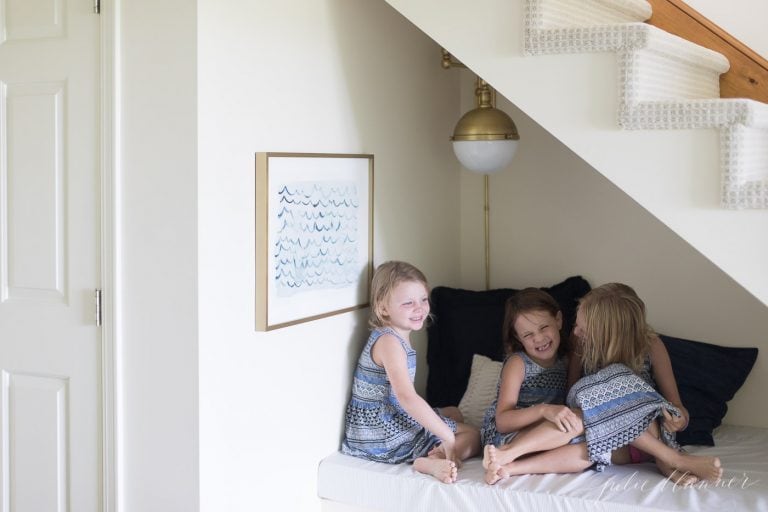 When designing our home, I take the less is more approach and choose a few meaningful pieces rather than generic art. When you feel a connection to a piece it instantly adds warmth and elevates the space. You'll never regret adding art that provokes a feeling.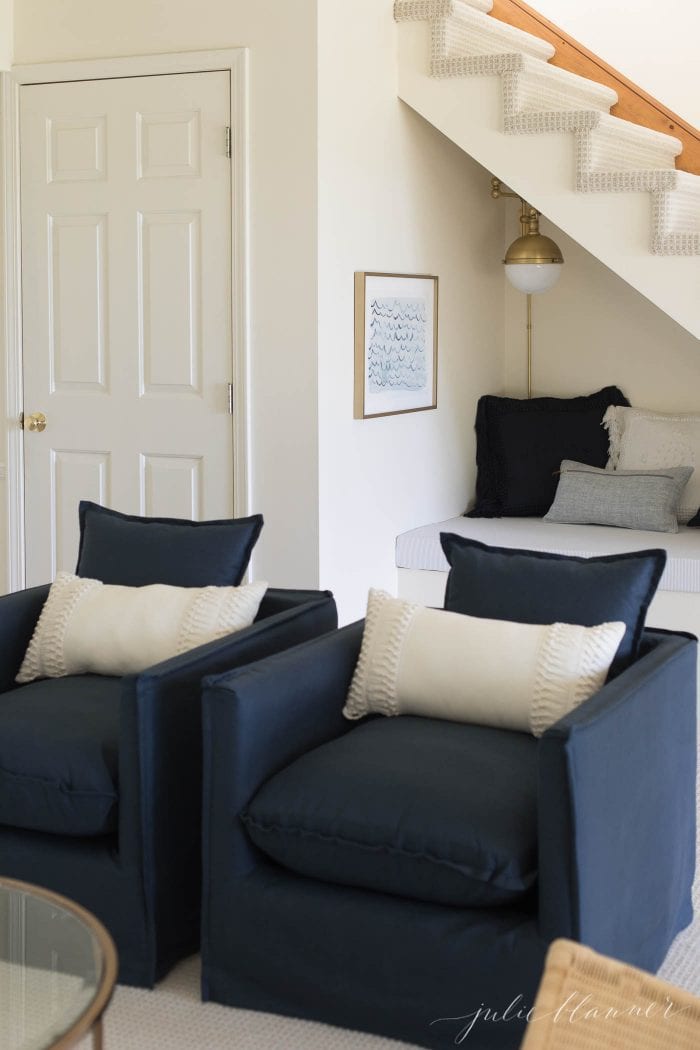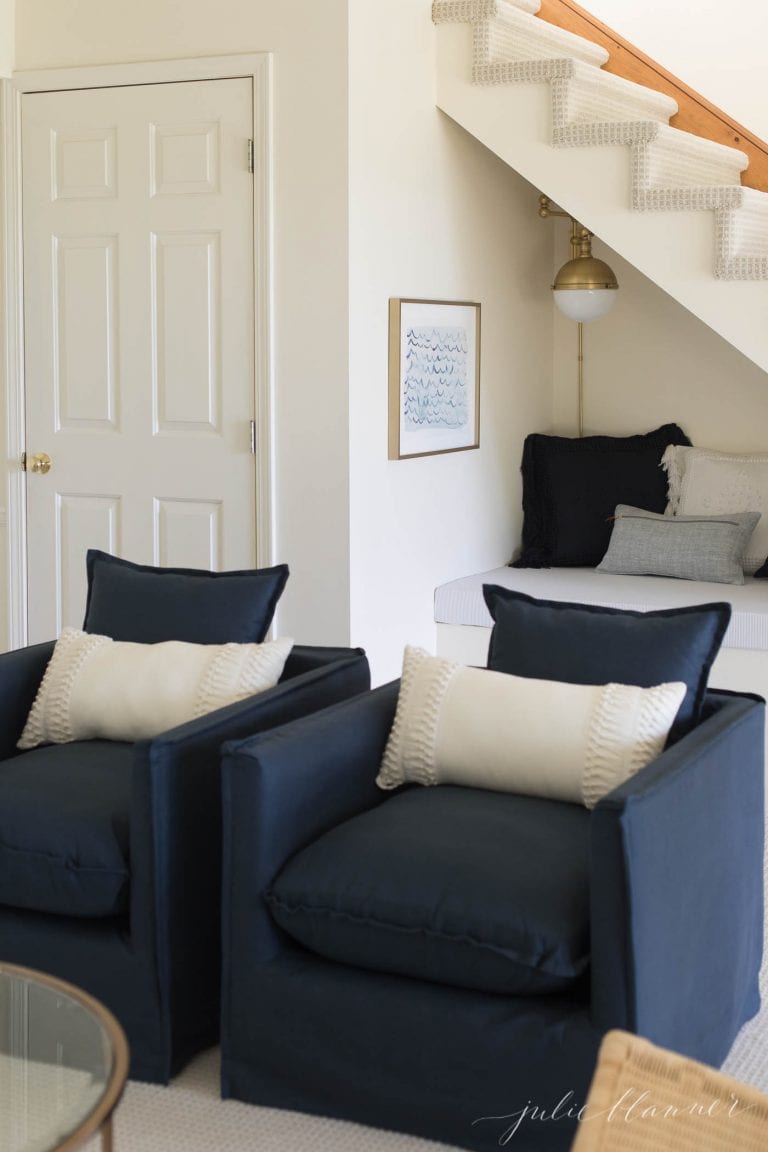 How to Choose Framed Art:
Minted art offers a wide array of art that can easily be customized with a click of a mouse to fit your space.
Browse through thousands of pieces of framed art, organized and narrowed down by style and color to find something that speaks to you.
Select whether or not you'd like to include the artist's signature, the best size to fit your space, frame style and more! They make shopping for art effortless, delivering it framed to your front door.
Use my how to design when you're not a designer method to see if it's the perfect fit for your space.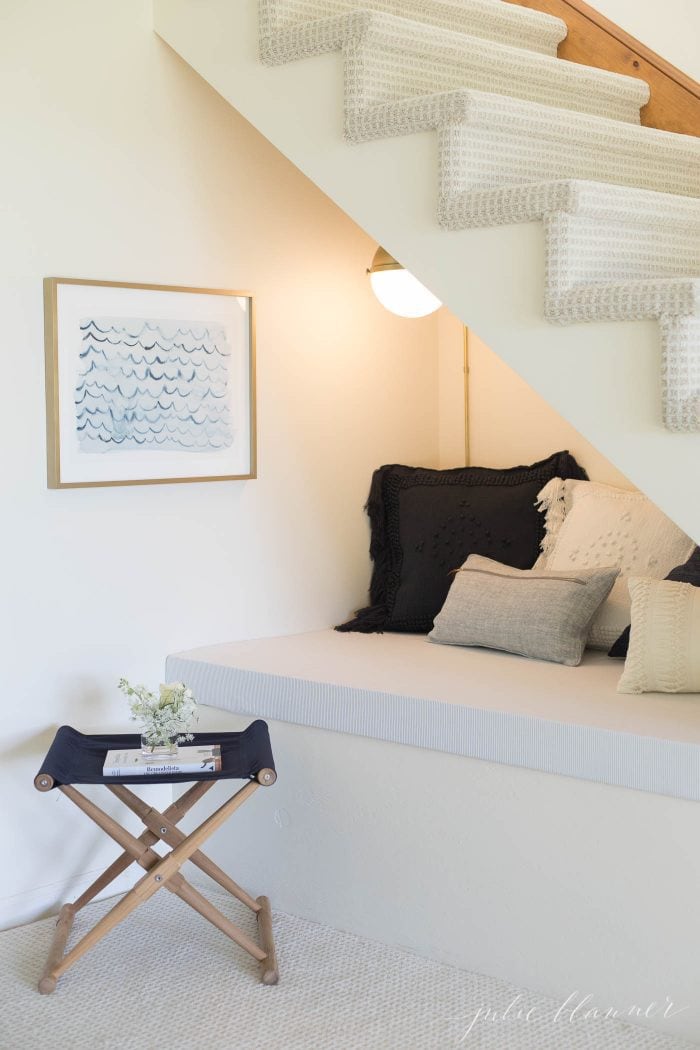 I decided to center the Waves limited edition print to the left of the nook so that it can be seen from every angle of the space and cue those coming down the stairs that something fun lies beneath.
If the giggles of these sweet little girls are any indication, fun will be had for years to come!
More Art Ideas