Welcome to our weekly series, Favorite Finds! Each week I'll be sharing my favorite finds and sales.
This week is filled with spa-inspired beauty and bath products, just the ticket to cozy up the winter months in your home! Who doesn't need a little self care right now?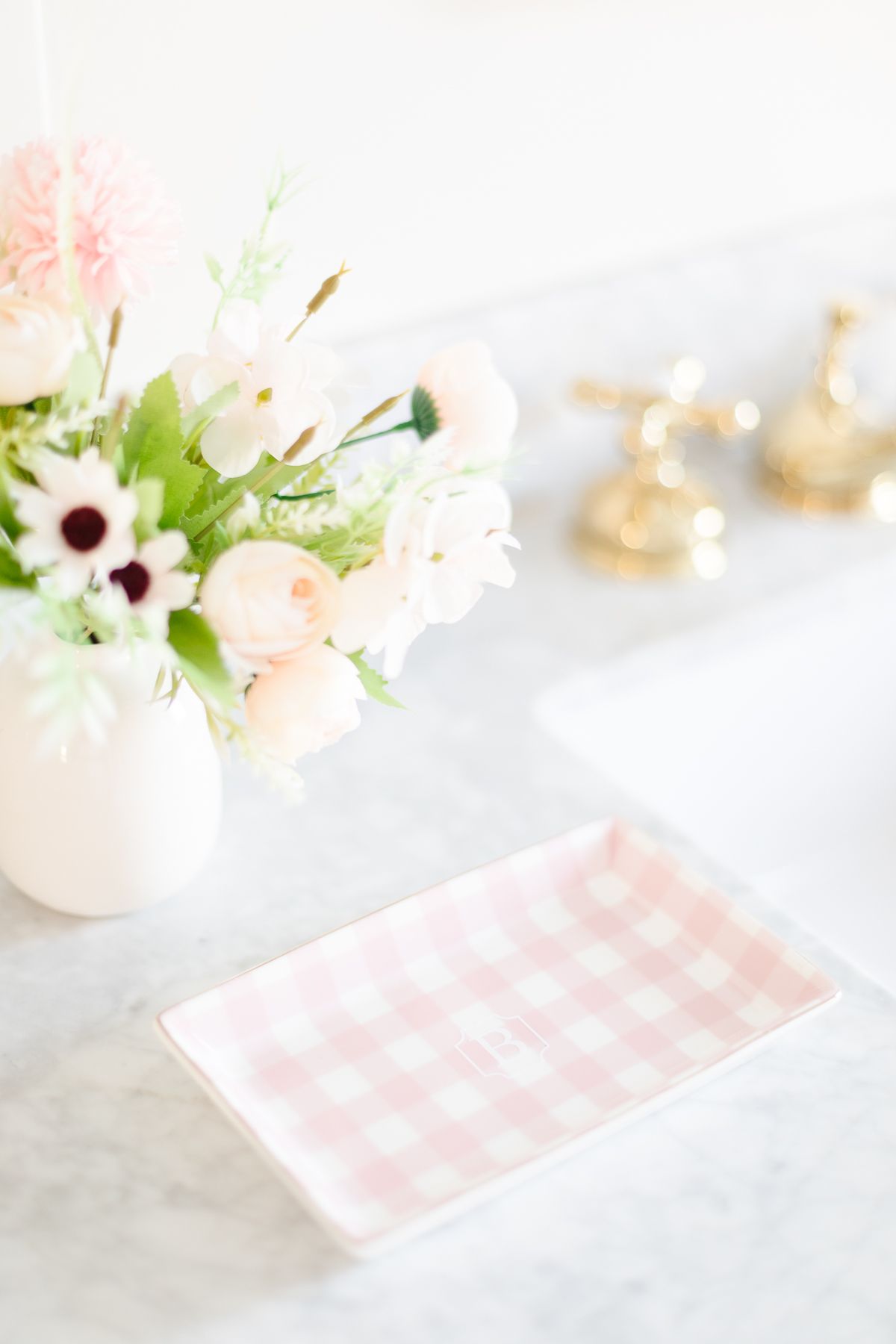 What could be better to warm up these cold winter months? Add a few touches of soft pink accents in your bathrooms for much-needed charm!
This week, I wanted to dedicate our Sunday Favorite Finds guide to all my favorite skincare products, and show you a little of our Spa Bath refresh for the girls.
We added pretty pink towels, a new shower curtain, and the sweetest little pink gingham tray to the vanity.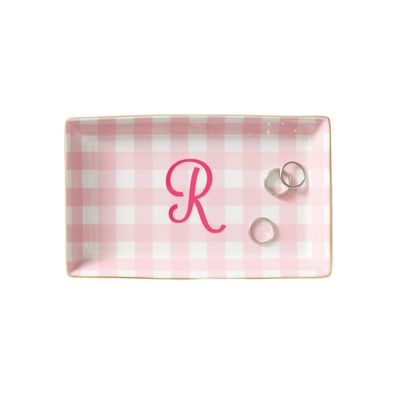 Gingham Tray
What could be sweeter than this? We added our monogram, too.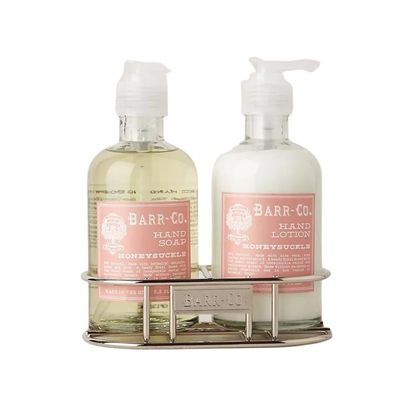 Honeysuckle Soap + Lotion Set
The best scent with the prettiest labels – these are a St. Louis favorite!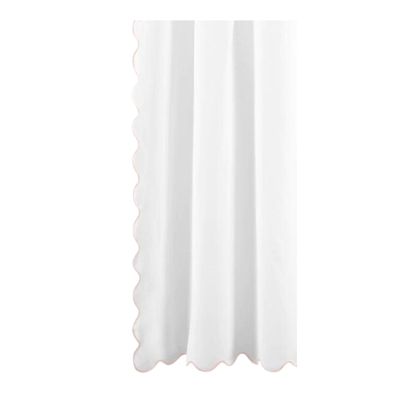 Scalloped Shower Curtain
It's so much prettier in real life (see below) than it is online – so glad we took the leap!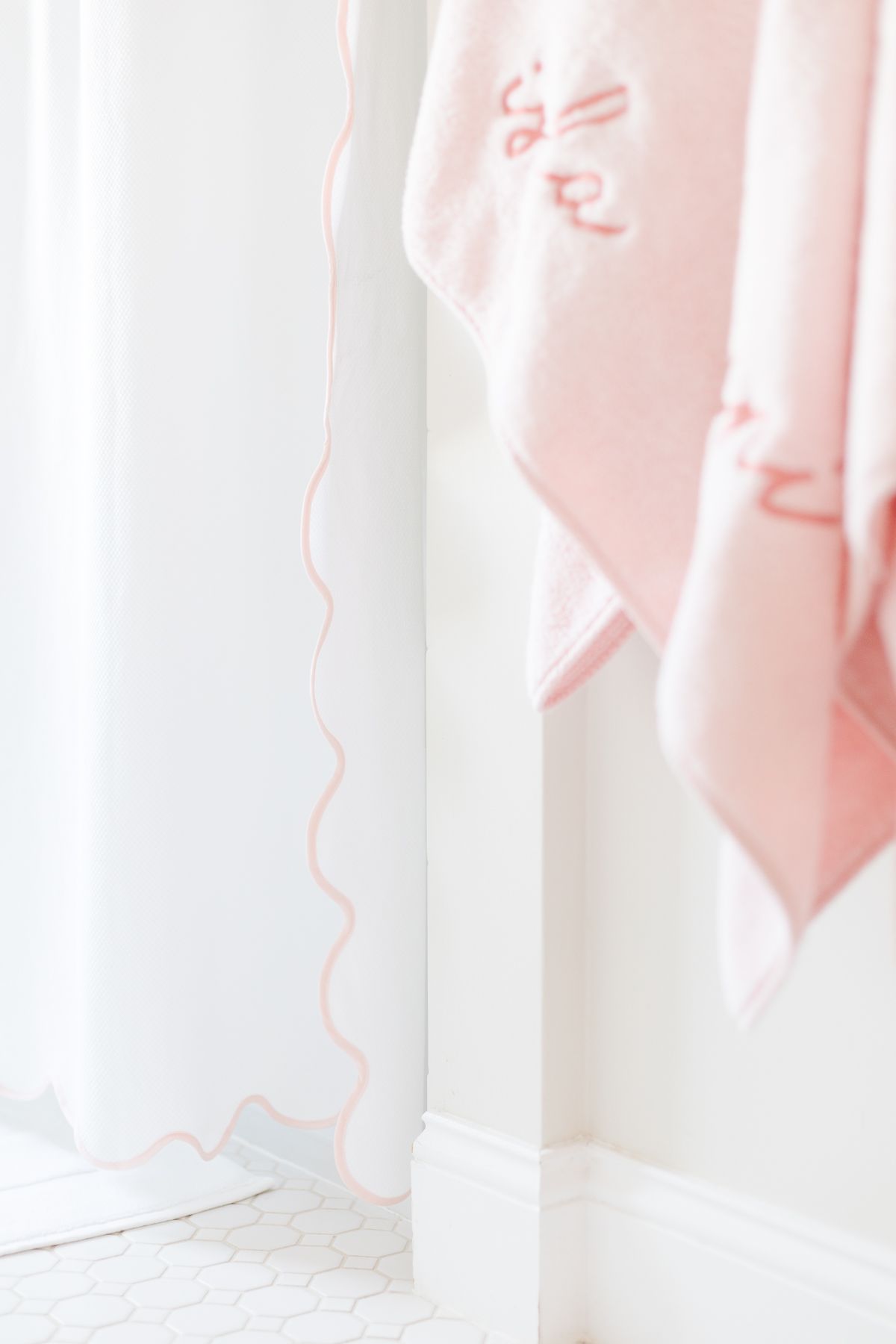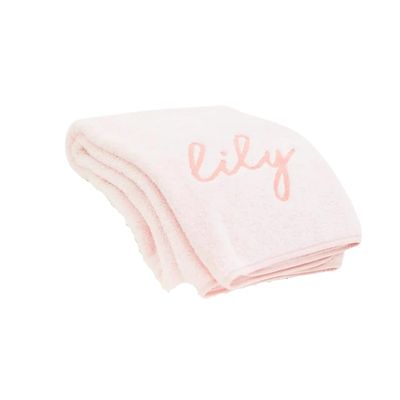 Soft Pink Towels
I love the pretty piping on these towels, it makes them look so polished! Add a monogram for a wonderful gift.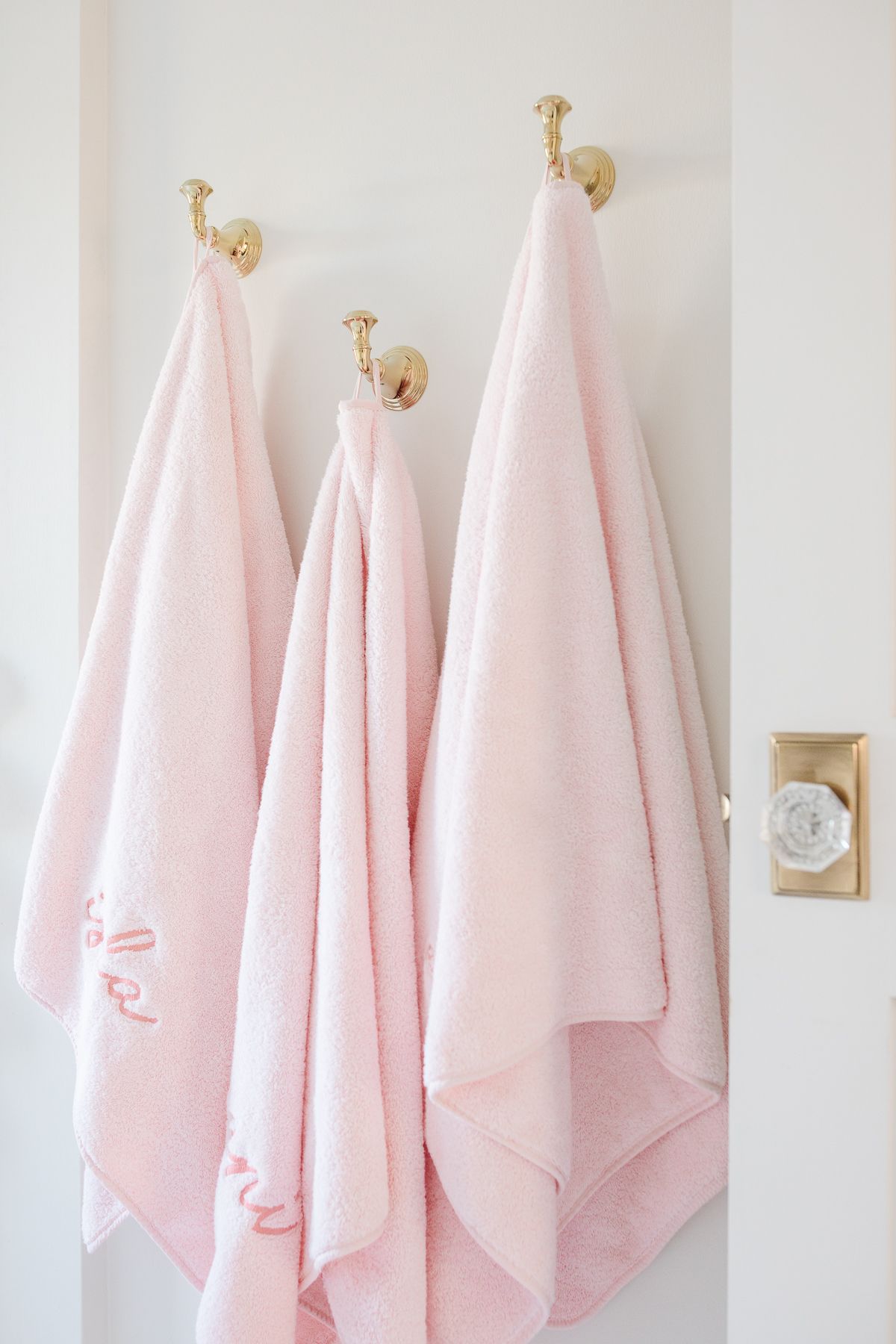 A couple years ago, I started treating myself to facials. I have learned to relax and enjoy this gift to myself – but I've also found so much value in the products my aesthetician recommends!
This time of year when the weather is gloomy, I find that it is the perfect opportunity to relish in a little self care. Below, find a few beauty items I'm enjoying – great for gifts for yourself or others!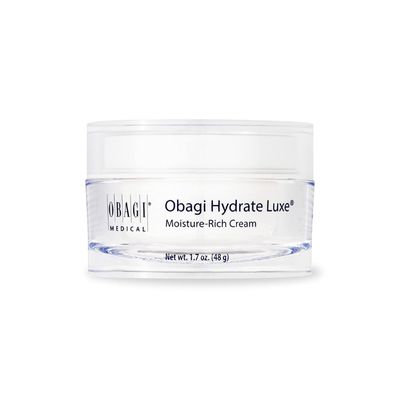 Obagi Hydrate Luxe
The most luxurious, ultra hydrating cream I've ever used for dry, sensitive skin .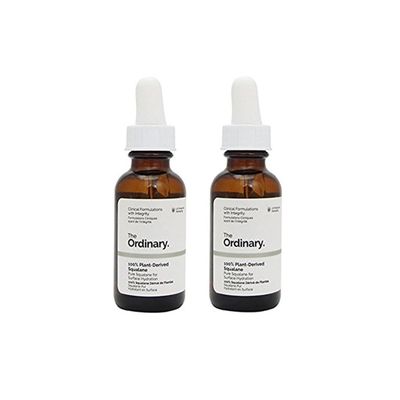 The Ordinary
100% Plant-derived Squalane – incredible for dry, sensitive skin!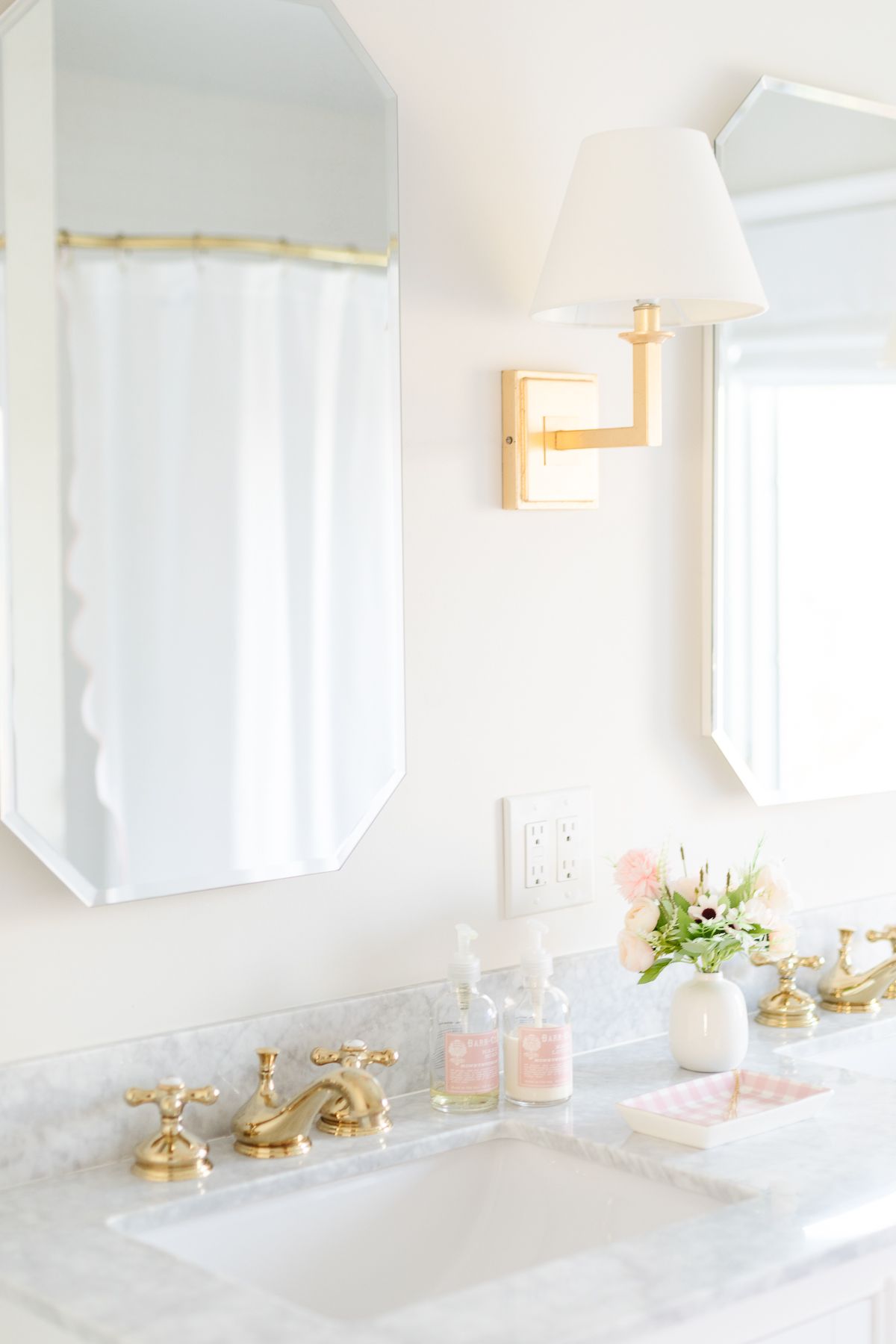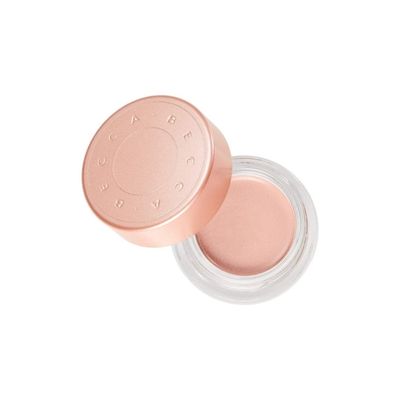 Becca
This under eye brightening corrector is a must-have! I keep one in my purse, too.
Skincare and pretty pieces to refresh your bath – doesn't it feel good?
Because we are frequently asked about the fixtures in this bathroom, here are a few sources! I still can't get over the price point on the gold sconces – one of my favorite finds ever.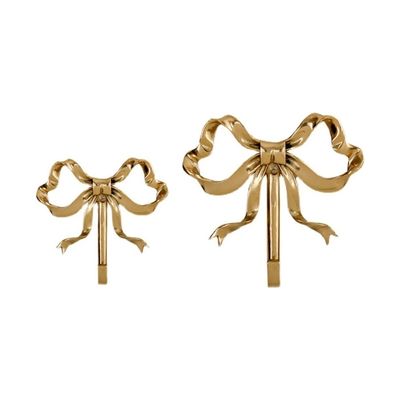 Brass Bow Hooks
How cute are these? I do love our brass hooks in this bathroom, but these are tempting!
Let's keep in touch! Receive exclusive content, including never-seen-before photos, our favorite home decor DIYs and more!