When we received our photographs from Kristen Clayville, I immediately texted a friend and told her how much I loved them. Her response was "It's kind of a miracle when the mother of 3 young children says she loves her family photos." It's true, photos can be challenging with kids because they easily become camera shy, have a short attention span and just don't want to cooperate. That's why I took a different approach to our recent winter family photos. I am excited to share our family photos and my family photo tips today!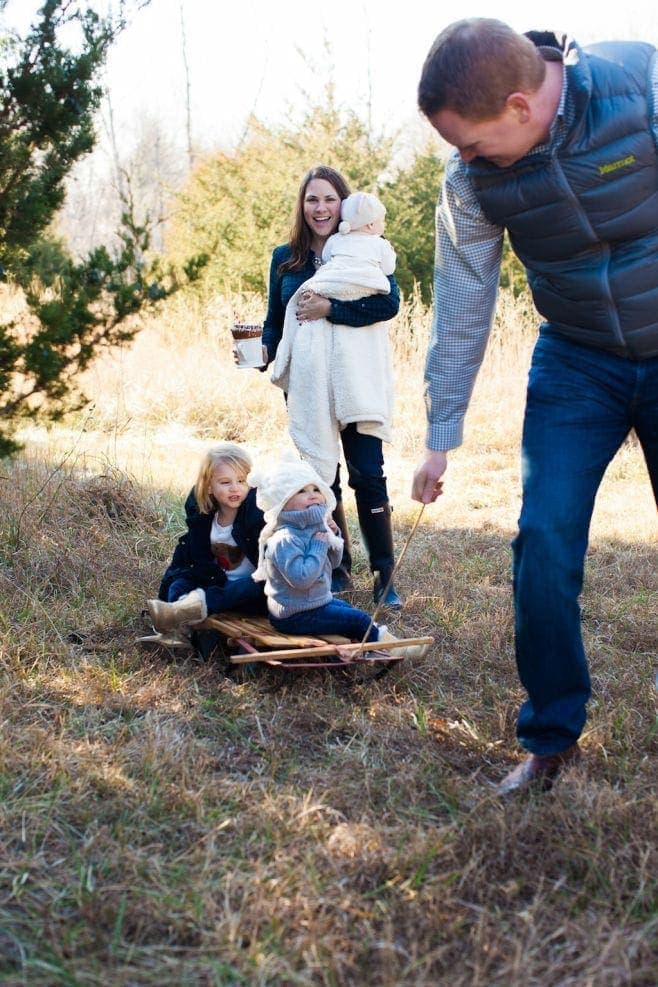 I made it an activity, or as Adalyn would say "a fun thing." It encouraged the girls to relax and have fun and allowed our photographer to capture the personalities of everyone in our family. Instead of feeling exhausted and frustrated when our session concluded, we talked about how much fun we had all the way home.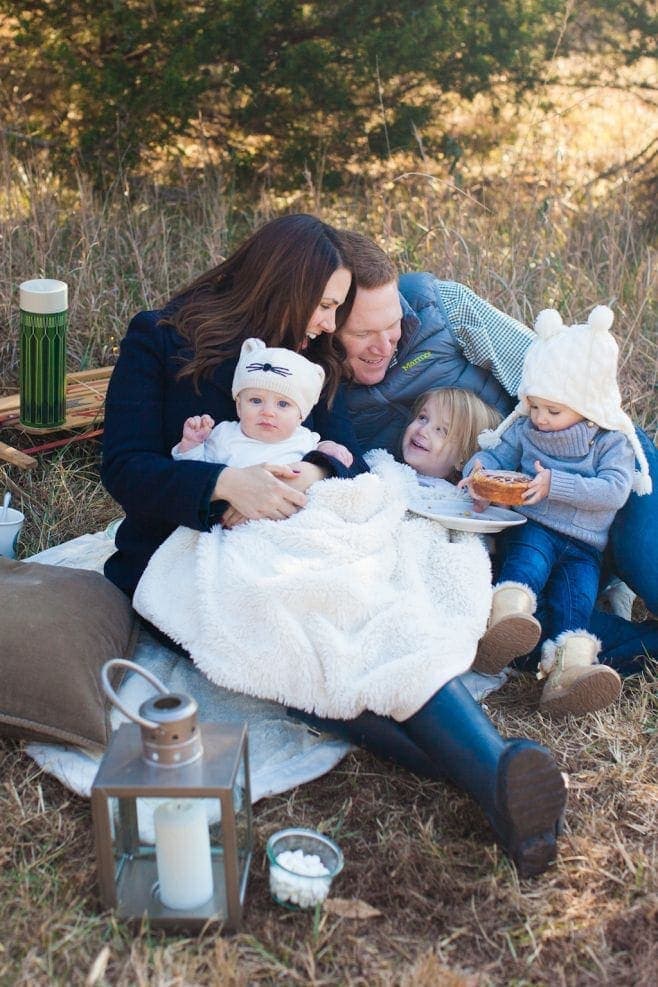 A few minutes before our photos, I set up a little picnic complete with hot chocolate, cinnamon rolls and plenty of marshmallows. It was COLD outside, so we cozied up with pillows and blankets, using one of my vintage sleds for seating. Rather than dressing up, we wore what we do on a daily basis, which made the girls more comfortable. I wish I had done the same for Adalyn's Christmas program at preschool…she itched her legs and adjusted her tights the entire time she was on stage!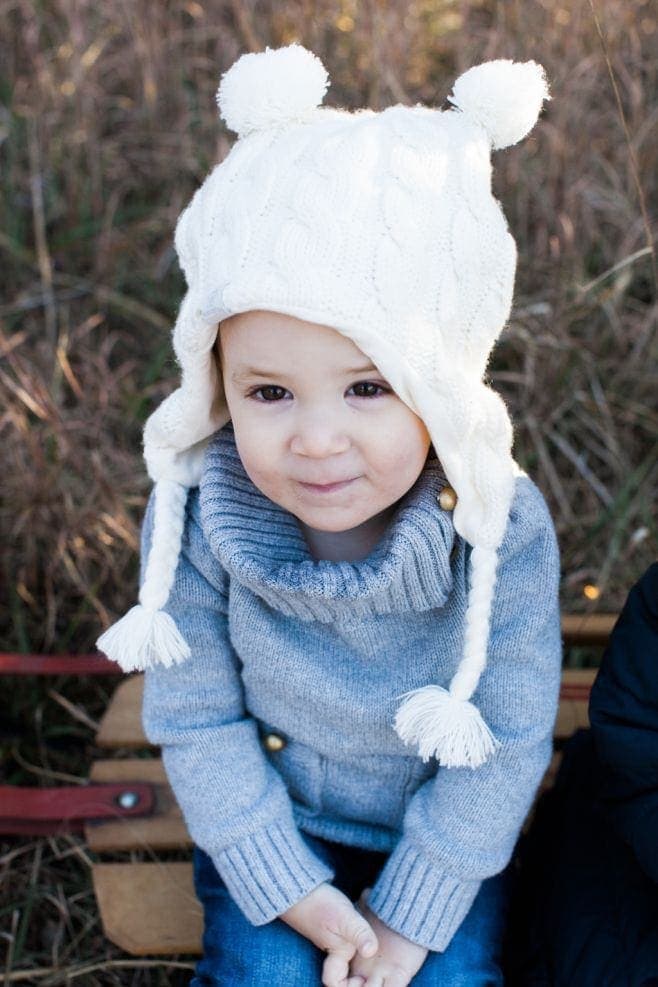 A cinnamon roll face is a happy face!
To maximize the time and attention span of the girls, we did something different every few minutes. First, the girls were in amazement to find a picnic set up just for them nestled behind the trees. Once that wore off, we had breakfast, followed by hot chocolate.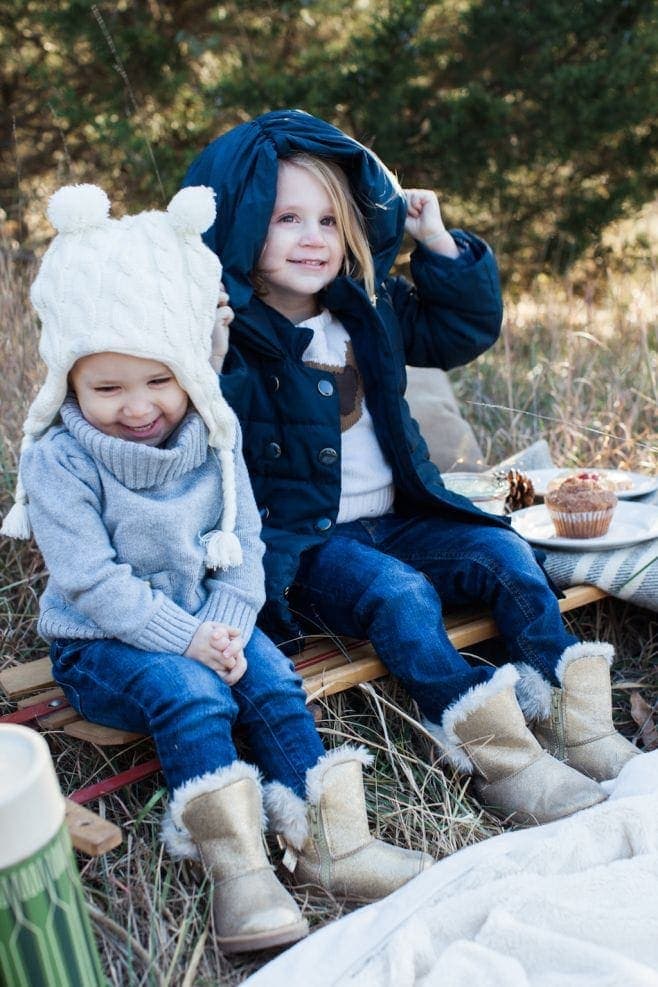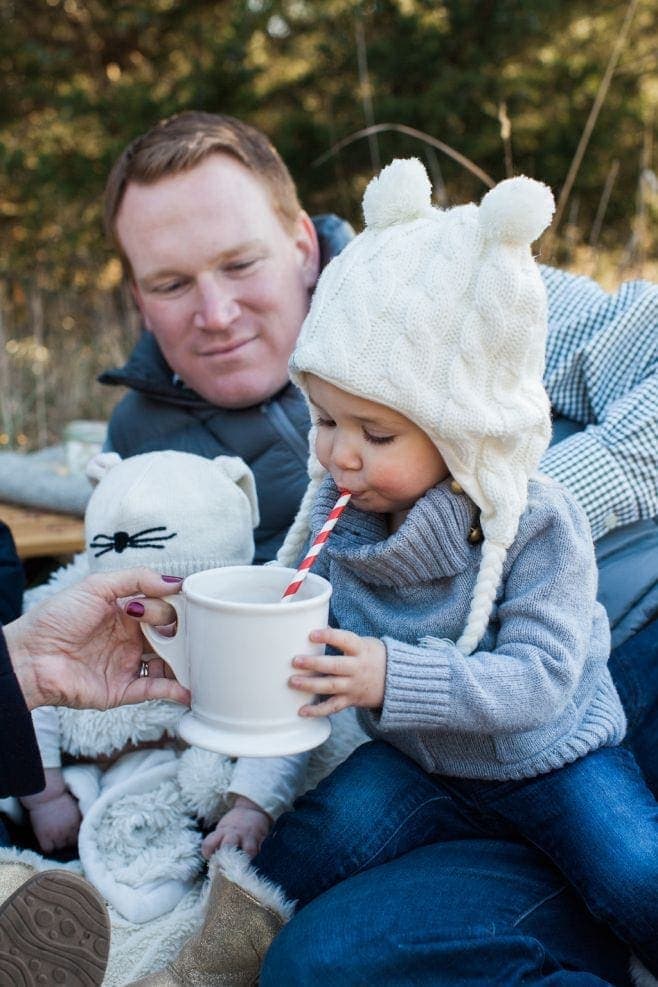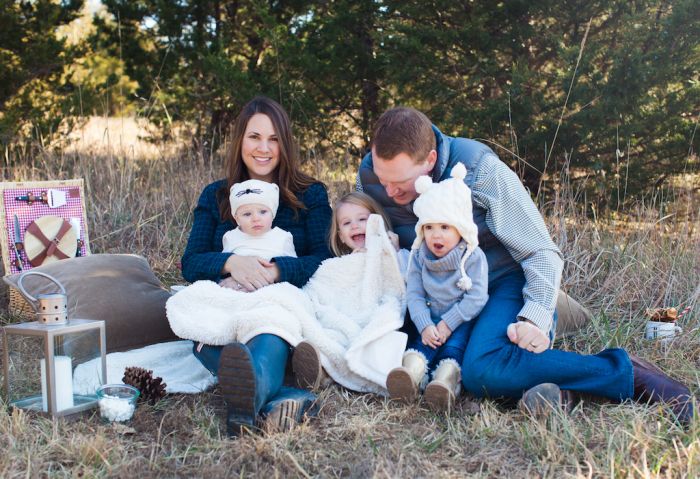 We had SO much fun and I'm thankful to have this photograph to remember this moment.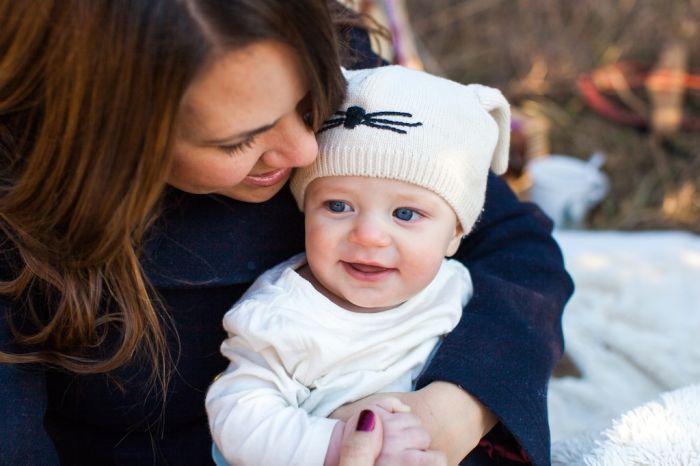 Sweet little Isla bear.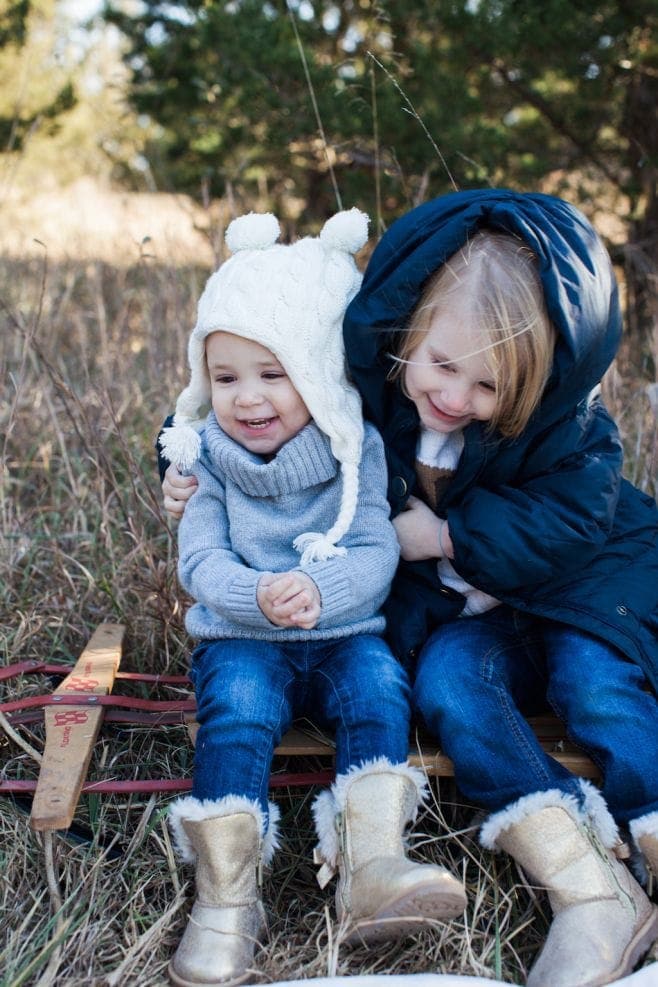 Adalyn and Aniston have so much love for one another, they just can't help but show it. Best of friends and sweetest of sisters.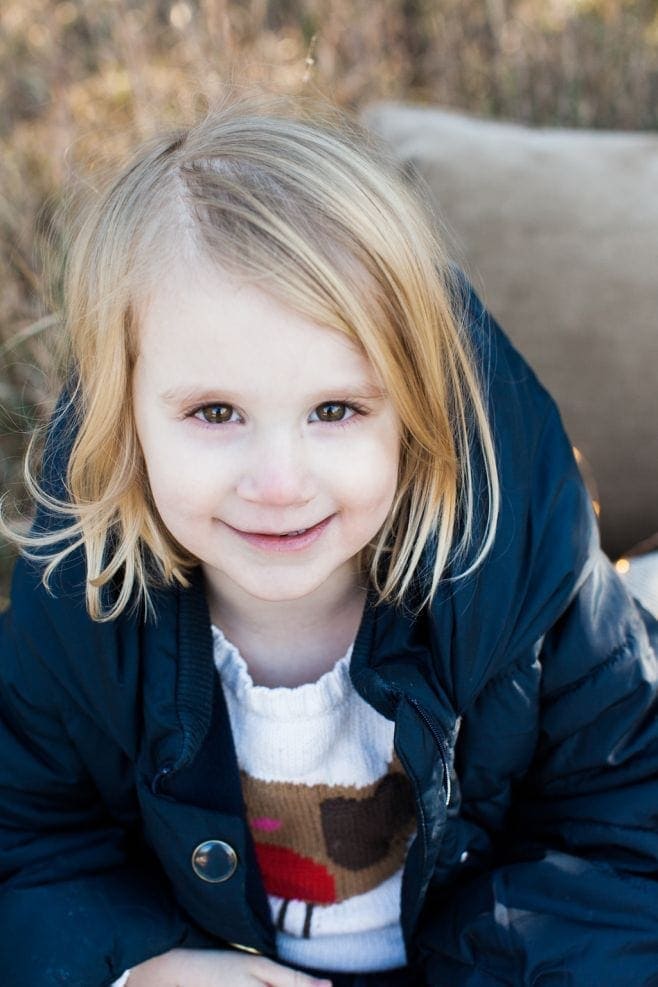 Adalyn is such a beautiful child – an old soul.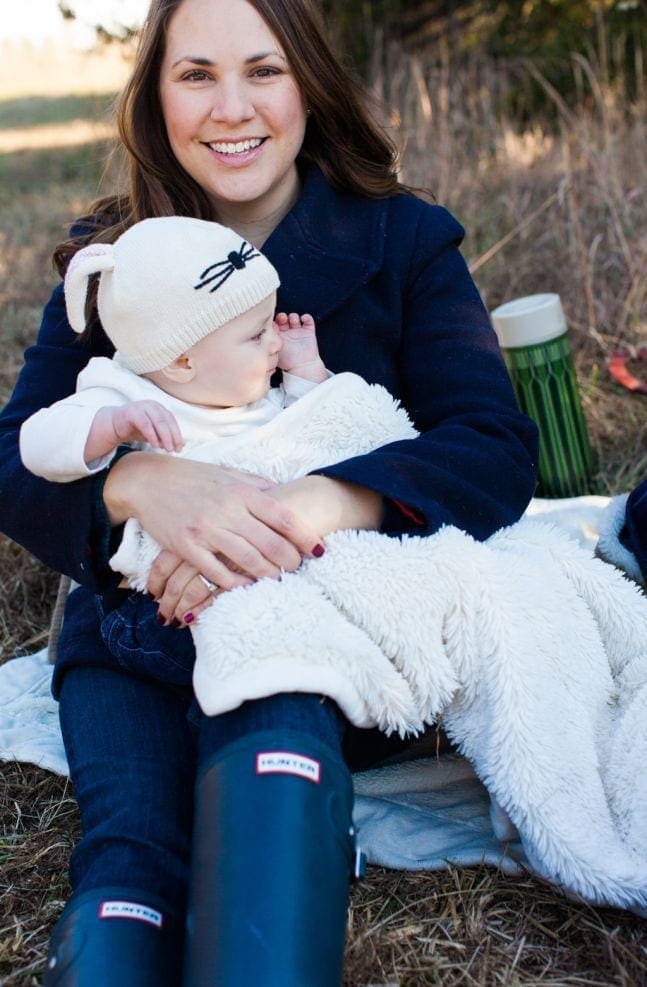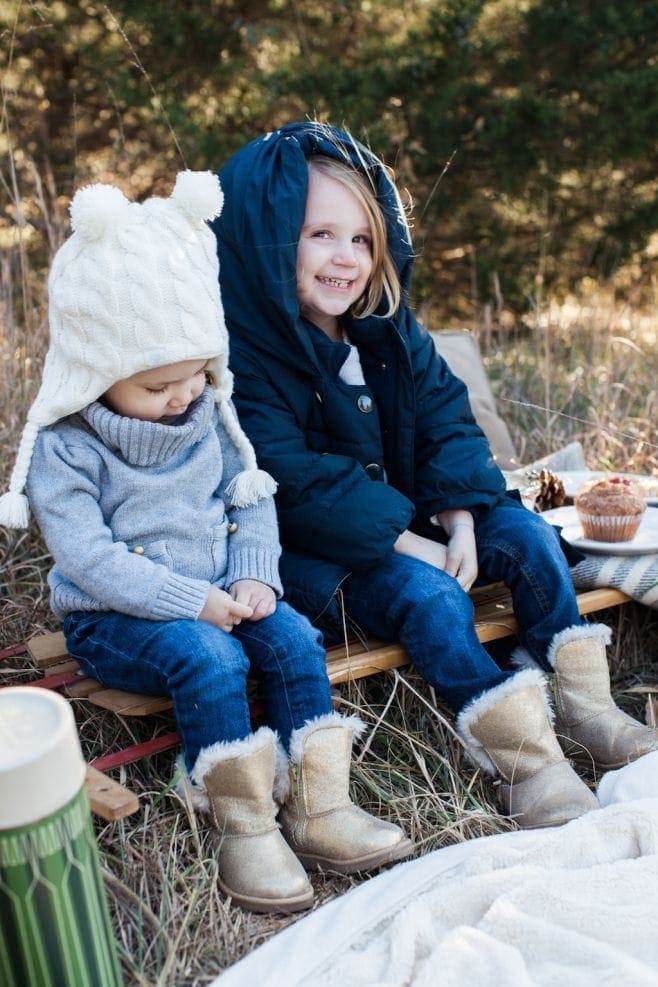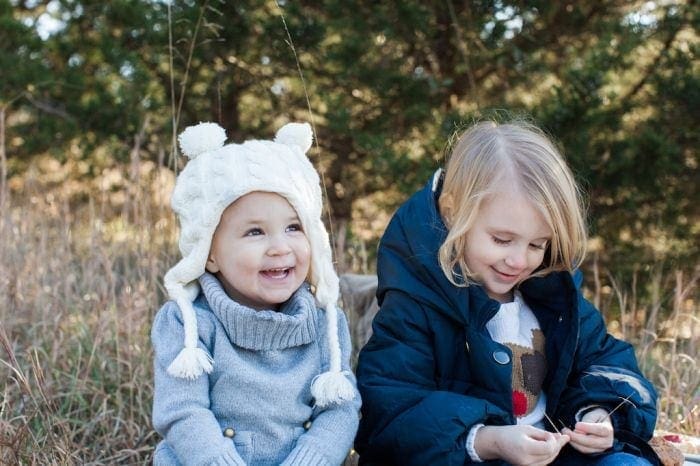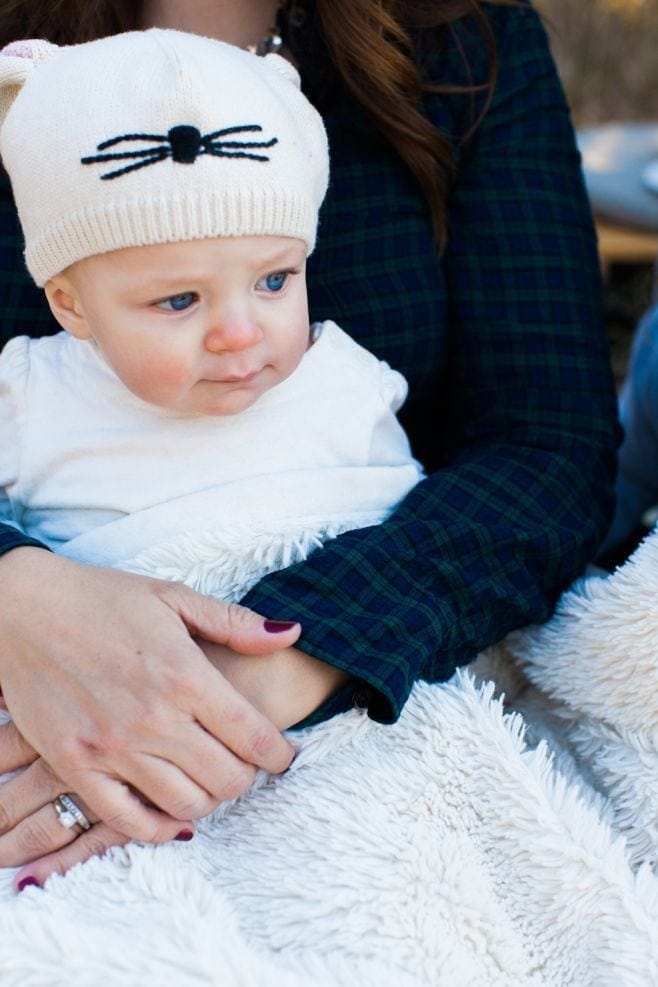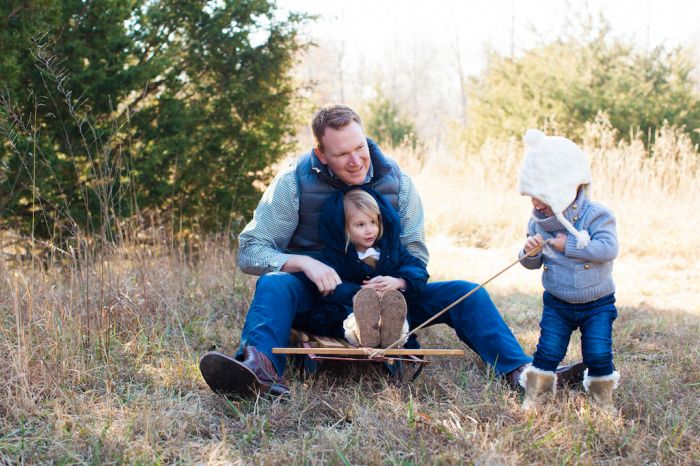 Even packing up was fun! For more creative ideas, follow me on Bloglovin and Facebook, pin with me on Pinterest and go behind the scenes on Instagram.