Every once in a while, I have the honor of hosting a
party. Below are a few photographs from an engagement
party I hosted over the weekend for my brother-in-law
andsoon to be sister-in law! Enjoy!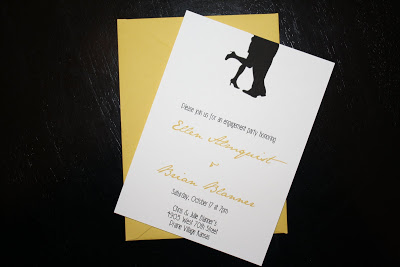 The invite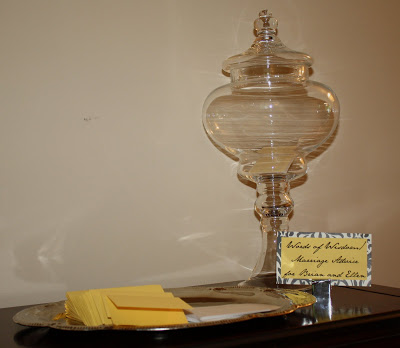 Using an apothecary jar, notecards and miniature
envelopes, I created a display for guests to leave the
bride and groom to be
words of wisdom/marital advice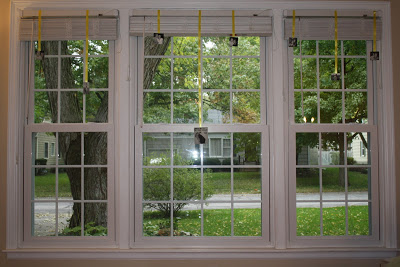 Photographs of the couple were hung by
ribbon for decor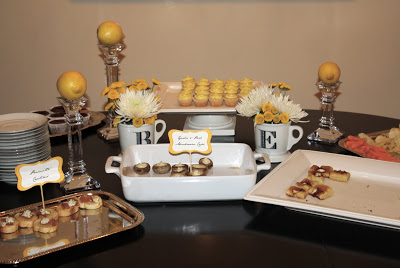 In liu of candles, I placed lemons on candlesticks
for table decorations. Miscellaneous silver and white
platters were used along with china cocktail plates.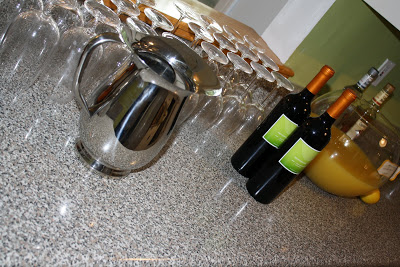 When I don't have a server/bartender, I love creating
a bar that guests feel comfortable using stocked with
plenty of glasses, garnishments and easy drink selections.
Hints: Be sure to include a pitcher of water and place
just a bottle or two of your chilled wines out at a time.
I also love incorporating a signature drink that is good
with or without alcohol!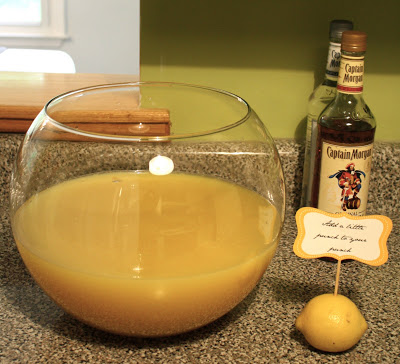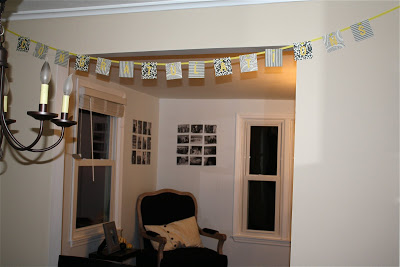 Congratulations banner

If your food selections are not easily distinguishable,
make party pics so that your guests don't have to guess.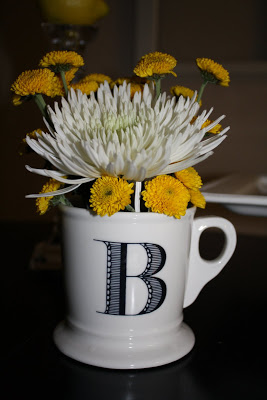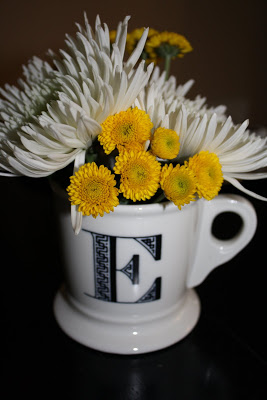 Monogrammed mugs served as vases for the
flower arrangements.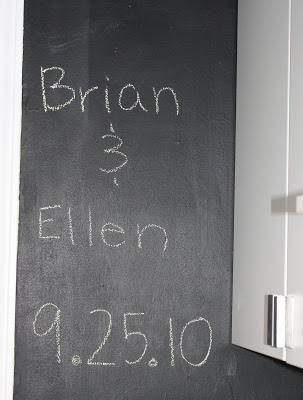 I just love utilizing my chalkboard wall, updated
for the occasion!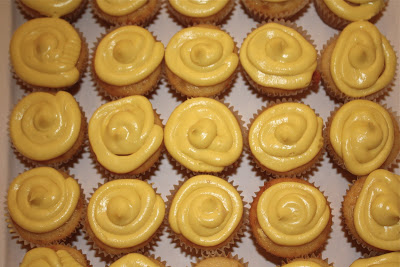 Miniature cupcakes
Recipes coming soon!