You may recall from one of our first "
You Oughta Know
" articles about transportation.  
Pech Limo
recommended that the bride and groom travel separately from their wedding party to share a few intimate moments together before their reception.  I couldn't agree more.  Notice that this darling couple arrived in a vintage vehicle while their wedding party followed behind in a trolley.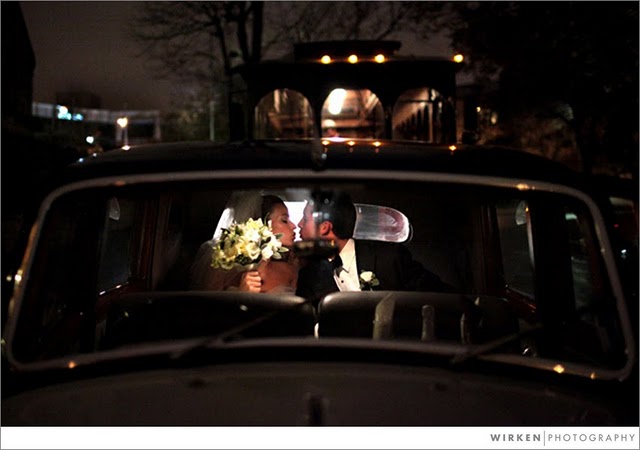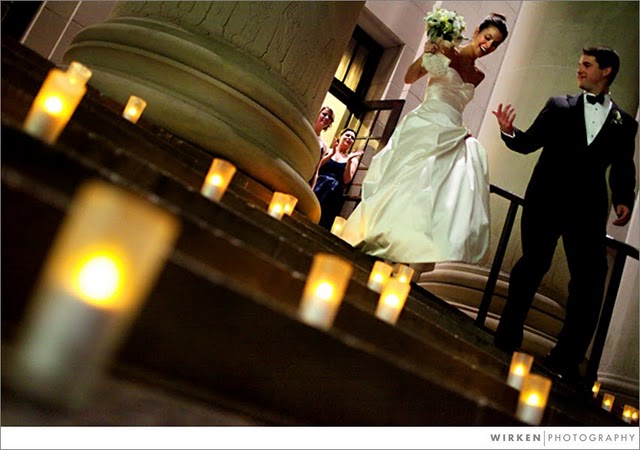 Go ahead, make an exit!  It's your moment.  Rather than following your guests out at the end of the evening, get whisked away by your groom!
Another tip?  A great photographer that helps capture these little moments.  Far more memorable than staged photography.