I was hesitant to share this, but decided to, because I started this blog to share how I entertain, design and live my everyday life.  Well, sometimes that means cheating a little bit.  When I'm hosting a large group or am making several things by scratch already, I will often choose to simplify one area of the meal.  Sangria is one of my favorite drinks and pairs incredibly well with Mexican.  I have a lot of great Sangria recipes, but it can be costly to make.  Well, unless you're a cheater like me.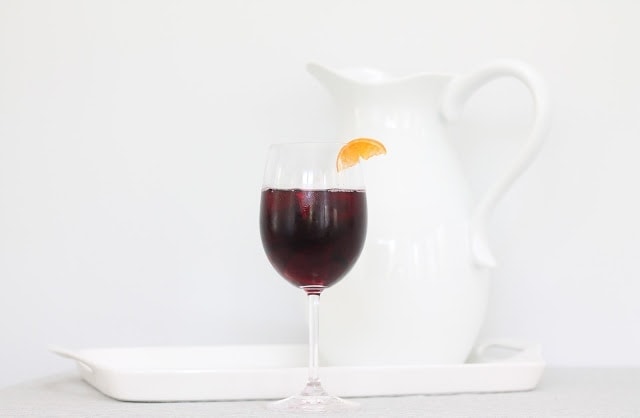 My friends will be surprised to read this knowing that what I have been serving for years is not quite homemade.  Nevertheless, they have been quenching for more without a hint of suspicion.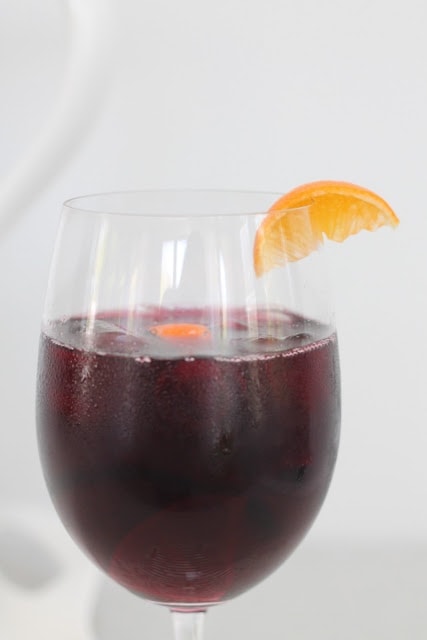 In every liquor store, there is an aisle of drink mixes.  It also holds a little gem – generally $6/bottle.  Sangria. Yep! Store bought Sangria.  Don't be disappointed, that's not my one and only secret.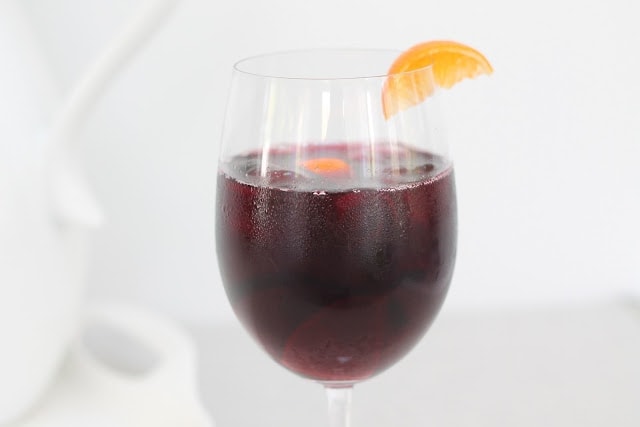 A few hours before my guests arrive, I fill pitchers or drink dispensers with the bottled sangria and add a few things of my own.  First, taste. Does it need to be sweeter?  If so, add some maraschino cherries with a little of the juice.  If not, add fruit that you have one hand.  Oranges, lemons and limes are perfect, but mango, pineapple, peach, or strawberries are also great.  Allow it to "marinate" for a couple of hours and served chilled on ice.  Your guests will be none the wiser and you will have an inexpensive, amazing, and easy signature cocktail.