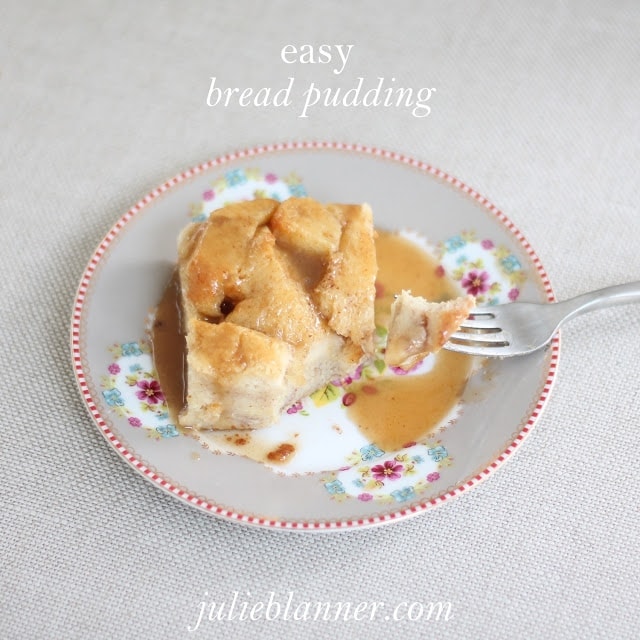 I've since updated this recipe. You can find it here.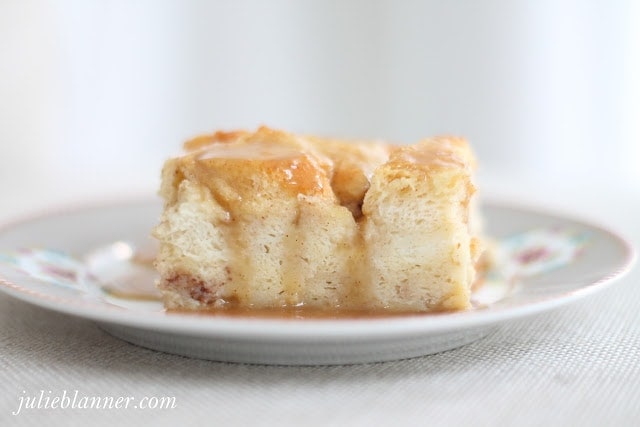 Sauce:
1 c brown sugar
1 stick butter
1/2 c heavy cream
2 Tbsp spiced rum
1 tsp cinnamon
In a small saucepan on medium, melt butter and brown sugar and stir until smooth. Reduce to low and add cream, rum, and cinnamon. Allow to simmer 5 minutes. Top bread pudding with the warm sauce or refrigerate for later use.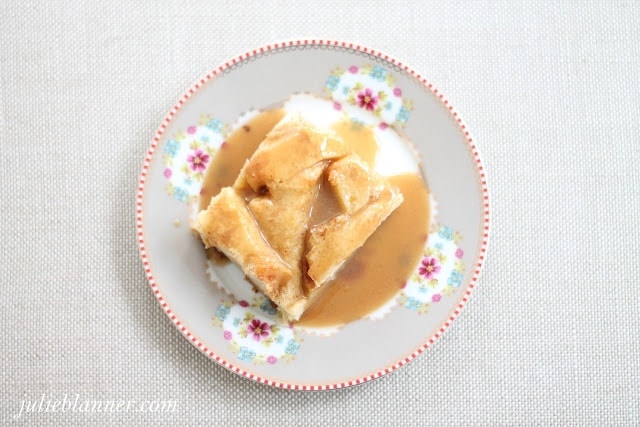 Serve warm and cover it in sauce!
Serves 10