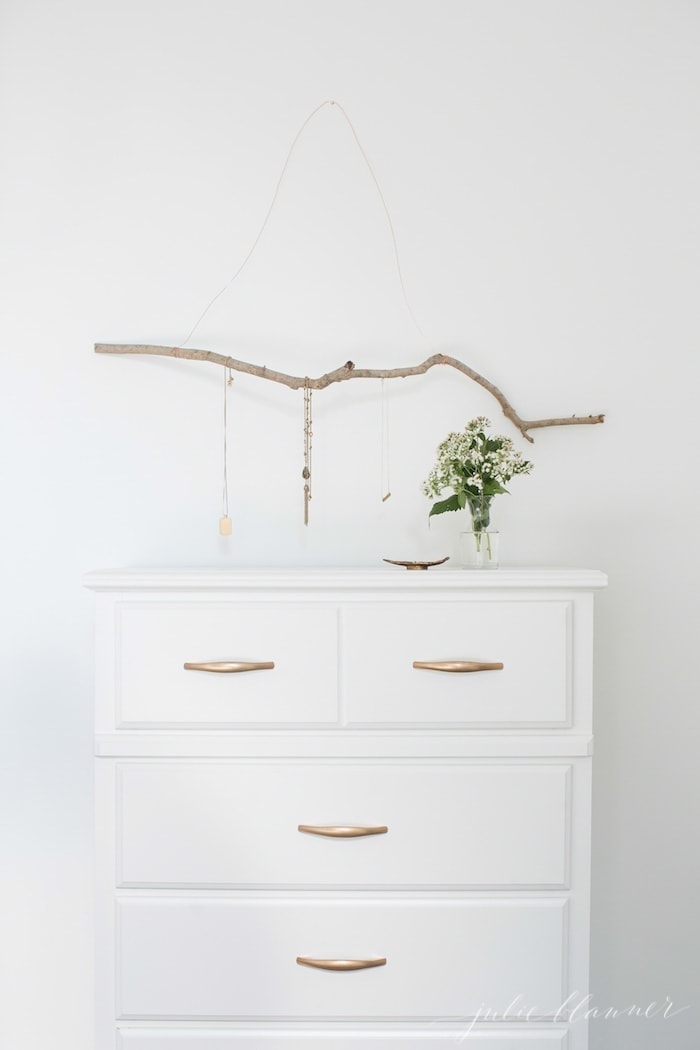 I work hard to maintain a home of minimal clutter by creating functional decor. Basket end tables, furniture that fits our needs and apothecary jars are just a few of my favorite things. A few weeks ago I had the opportunity to do the same for someone else's home, which I'll be sharing later this week. One thing every woman needs is a beautiful place to store her jewelry. I took a utilitarian approach and created a DIY jewelry hanger that doubles as decor – for only $5! This project couldn't be easier.
You'll need:
tree branch or driftwood
wire cutters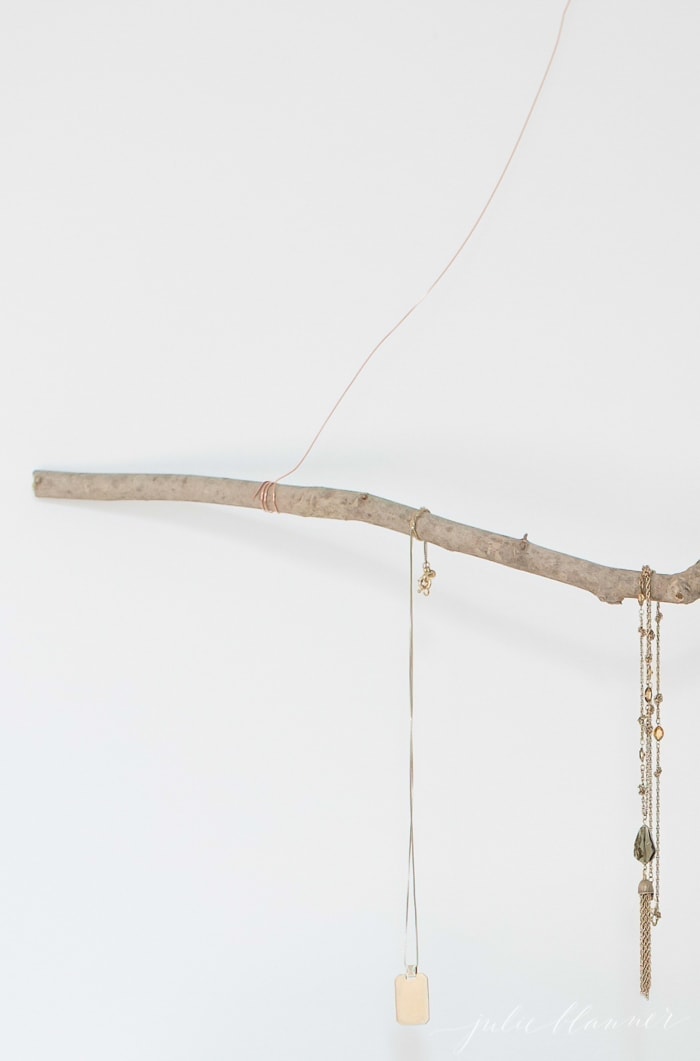 Gently straighten your wire.
Secure to one end of your branch by wrapping it around completely at least 3 times.
Create a triangle the length you want it to hang and secure at the other end of the branch by wrapping it again. Cut with wire cutters.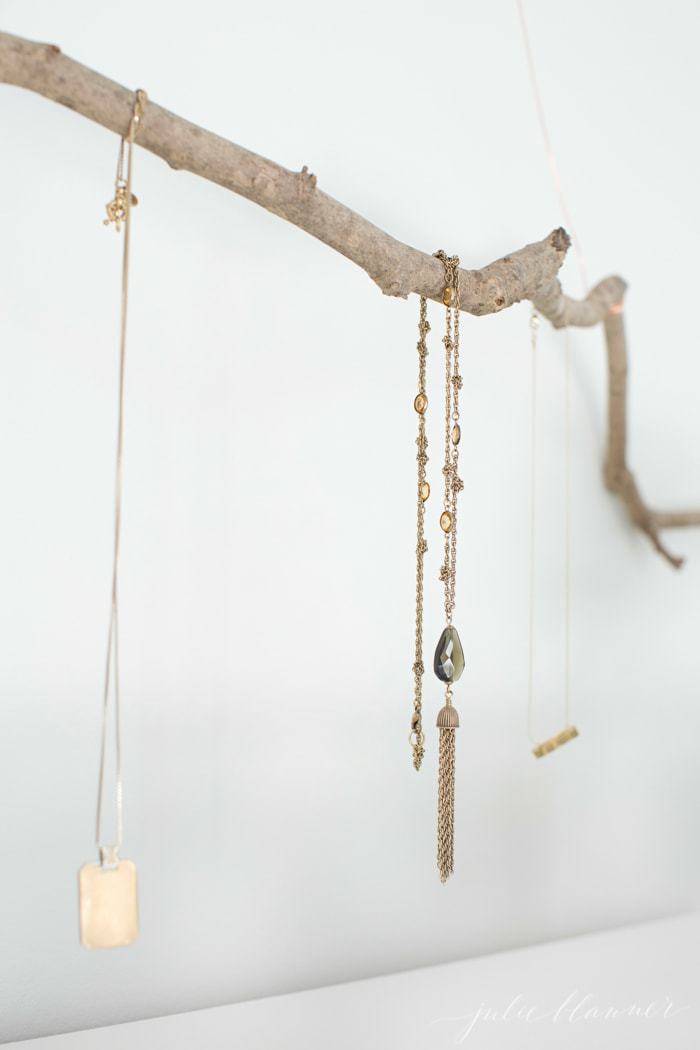 This jewelry hanger makes a beautiful display for necklaces and bracelets that clasp. Enjoy!
{photo credit: Lark Photography}