In the midst of wedding season and my husband's graduation from residency, my uncle was gracious enough to lend us his beach house in beautiful Bethany Beach, Delaware for the week. We look forward to it every year! Vacation began with our first peaceful morning on the beach. Everyday around 9:30 am, the dolphins make their way down the shoreline.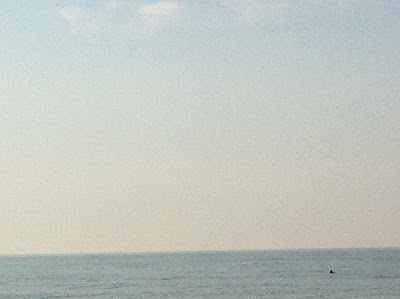 Below, Adalyn is enjoying a sand-wich. I'm not sure what she ate more of, but she is a beach baby at heart!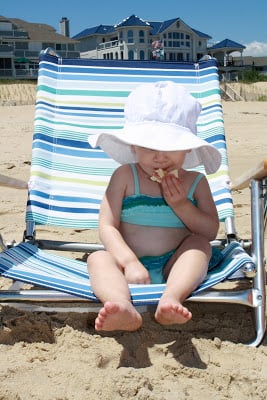 Adalyn really enjoyed having Chris around all week. She never let him out of her sight.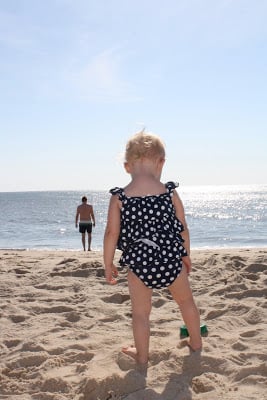 The boardwalks in Bethany Beach and Rehoboth Beach are extremely charming and filled with the best boutiques. Below is the
Bethany Beach
Bandstand where later, Chris, Adalyn, my Uncle and I enjoyed a concert. Adalyn couldn't help but dance and put on a show herself.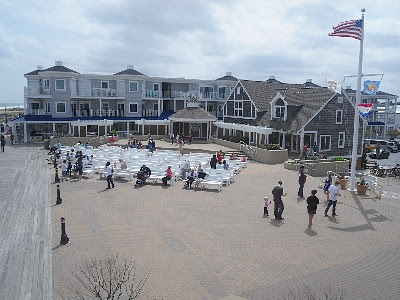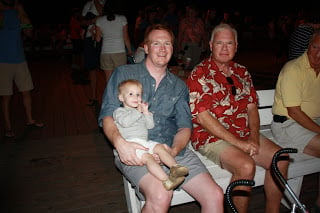 Below is a photograph of the Rehoboth Beach Boardwalk. If you ever have the opportunity to visit, stop by cousin Jen's
Beach Portrait/Old Time Photography
studio! Adalyn's beach portraits coming soon!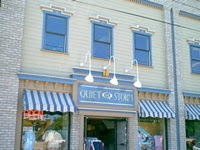 We enjoyed a great week of relaxing and visiting with family. I can't wait to do it again next year!
More Family Travels