When we moved into our new house, I decided that I wouldn't just share completed spaces, but the process behind the rooms. The decorating process can be slow, but it's so rewarding to see it come together. Today I'm sharing my decorating process with you for Ani's room, without carefully crafted photos. I hope you enjoy the behind-the-scenes look of how I design a room from start to finish.
I always start with an image or two of how I want the room to feel. It's not necessarily how I want the room to look. Yes, I am incorporating butterflies into Ani's room, but I like the way this space feels. Relaxed, bright, & collected.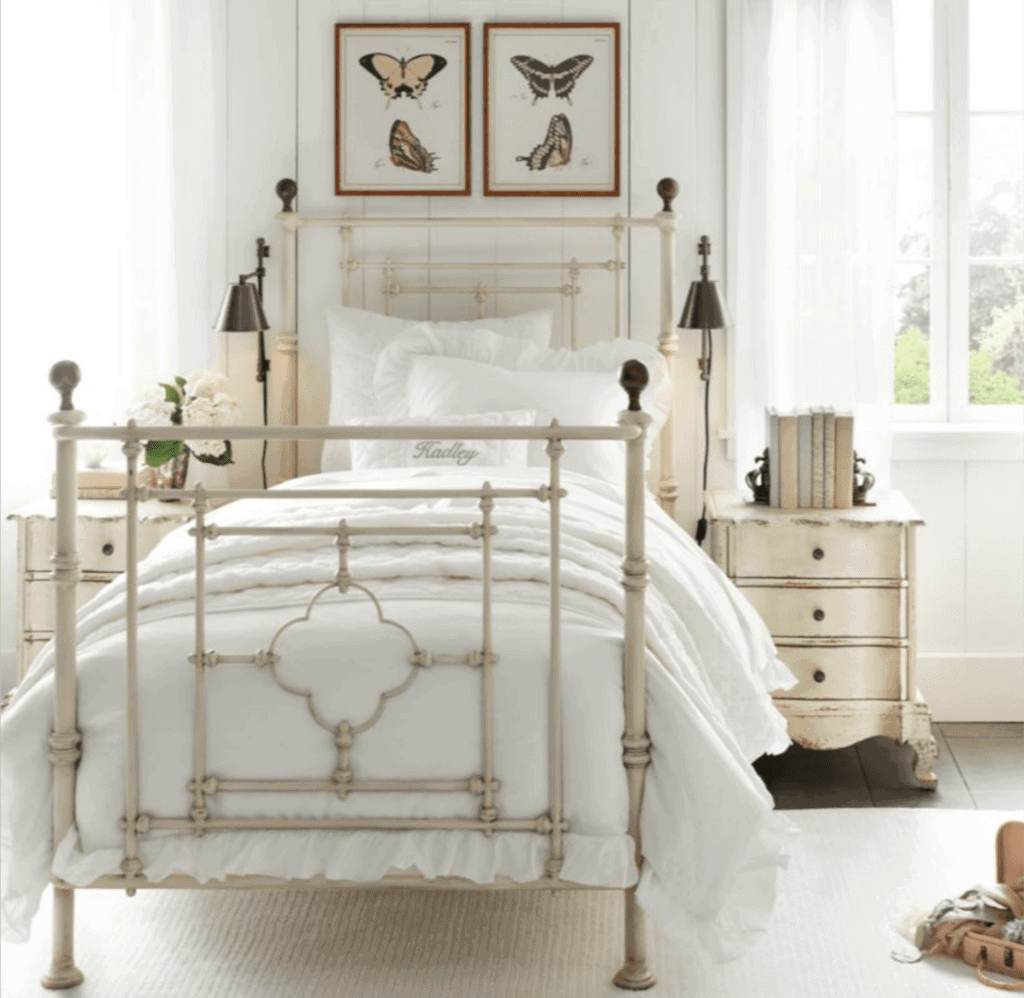 I'm sure most would start designing a space with furniture, but I usually start with decor, although it could be a piece of furniture. For me, a room starts with a few essential pieces I can't live without. You know, those pieces you're willing to splurge on & can't stop thinking about. It sets the tone for the space & gives me a backdrop to build upon.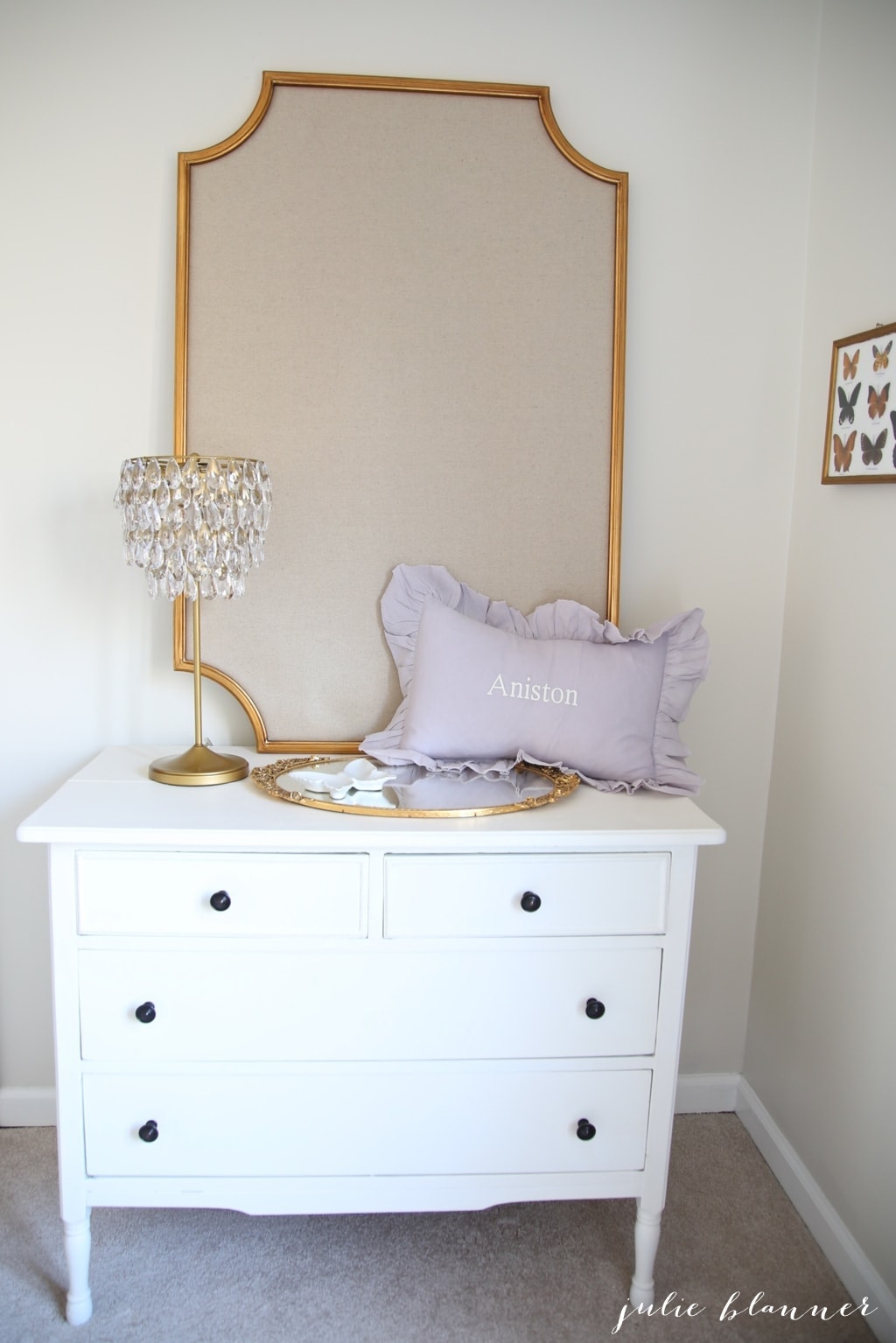 This is the start of Ani's bedroom decor. I HAD to have the pinboard. I made one for Adalyn's room, but as soon as I saw the scalloped shape of this pinboard, I couldn't stop thinking about it. It's a great investment piece because it could also be used in an office or kitchen. I love it so much that it didn't even occur to me to look at the dimensions. It's a little larger than I anticipated, but that's alright, because I convinced Chris that a larger dresser was in order anyways! This sideboard/dresser will be relocated to the guest bedroom.
I wanted to add a touch of color to Ani's room & I'm doing it through the decorative ruffle pillow & curtains. I splurged on the ruffled pillowcase during a 20% off sale, but purchased the down insert for just $4 at the Restoration Hardware Outlet. The ruffle will give the room a feminine touch & I like to find little ways to personalize the room, like monogram.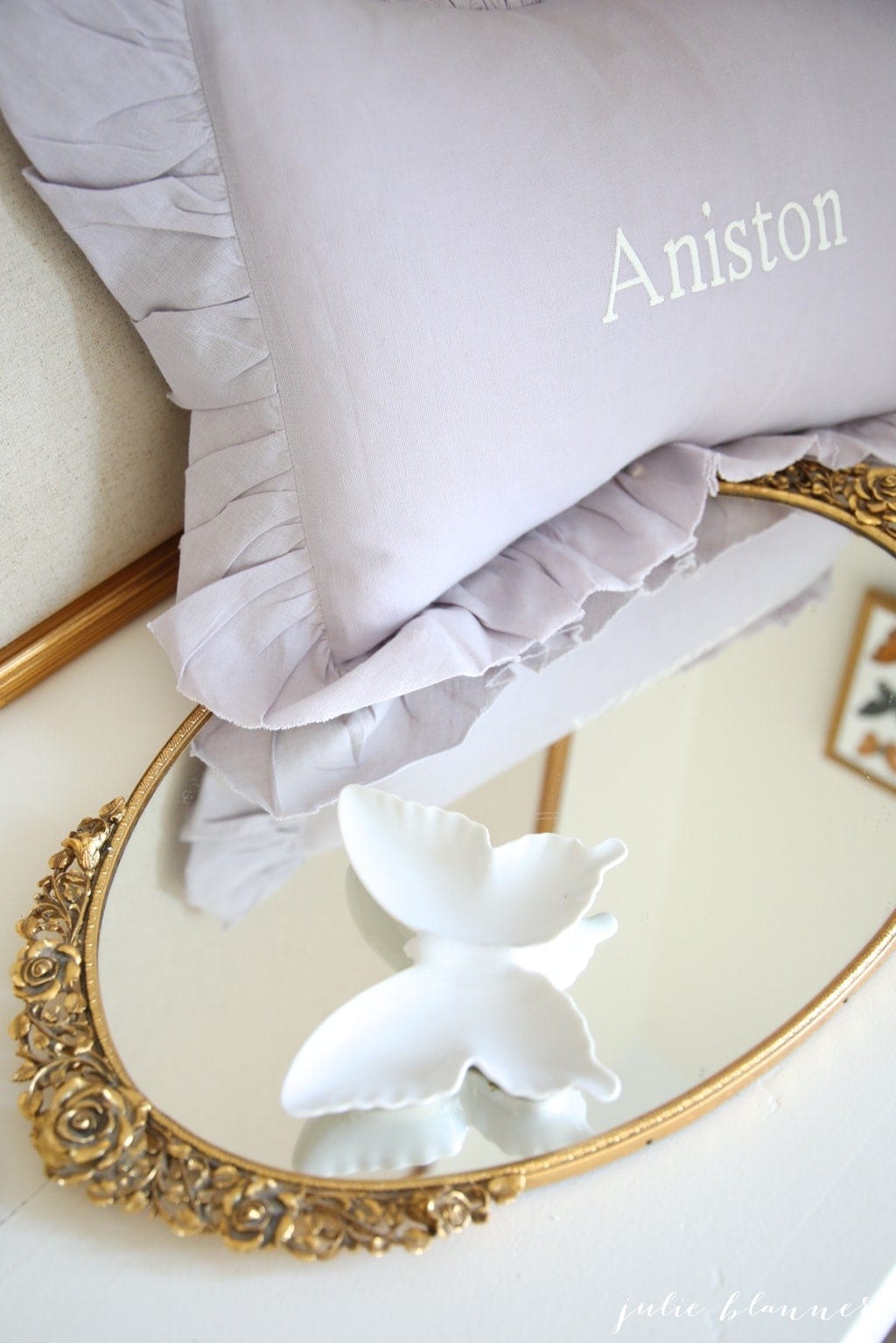 The last two essential pieces are the "brass" chandelier lamp & ruffled velvet drapes. I am a firm believer in blackout curtains for toddlers. They are a dream at nap time, making the room feel dark. I found the color, texture & ruffle draping on the floor irresistible. I was unsuccessful at finding a lot of lamps that wowed me. I am addicted to chandeliers & thought this lamp would be a fun way to bring one into the room.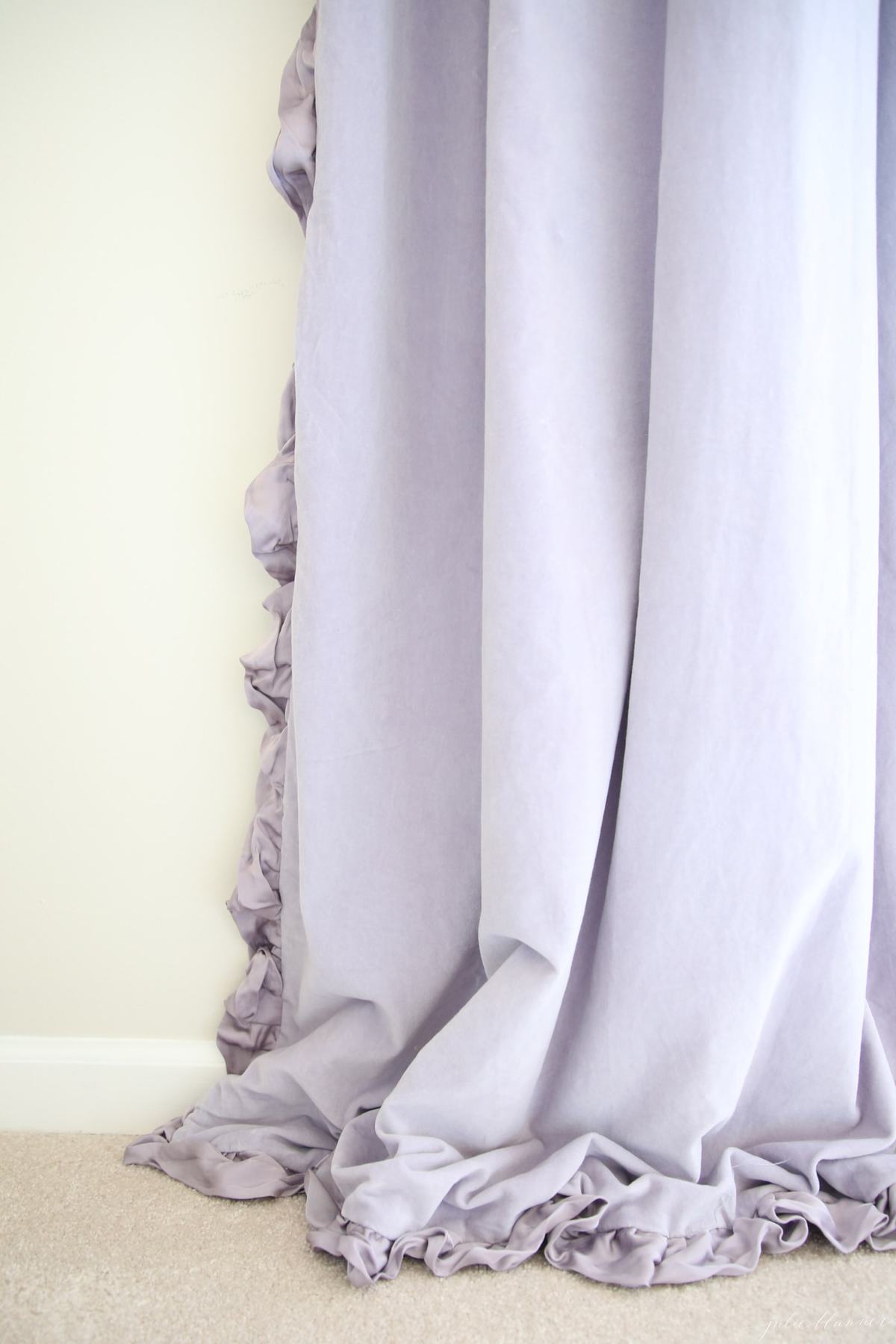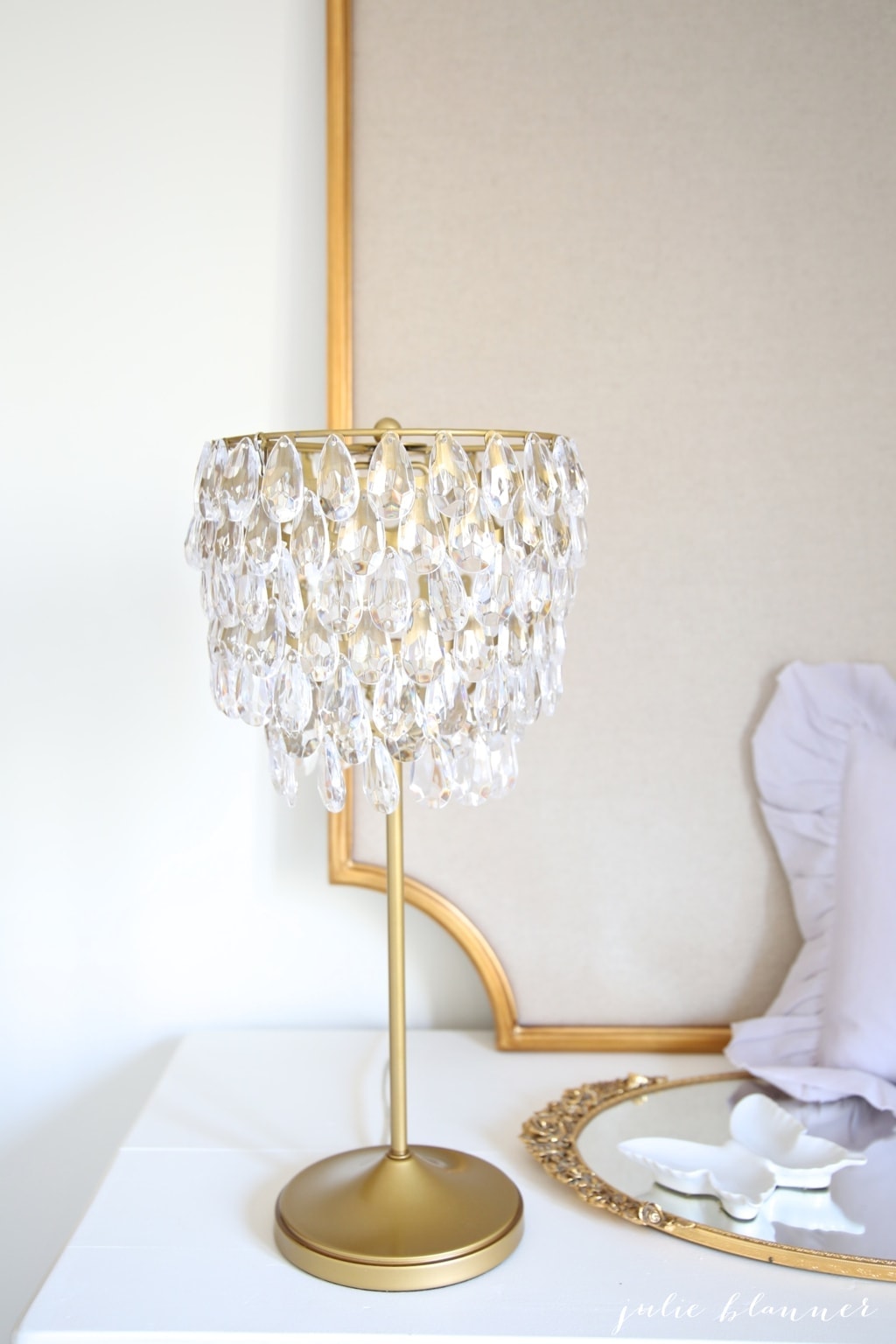 The brass jewelry tray is also a versatile piece. It can be used on her dresser or hung as a small mirror or art. It, along with the butterfly jewelry dish, were great inexpensive estate sale finds!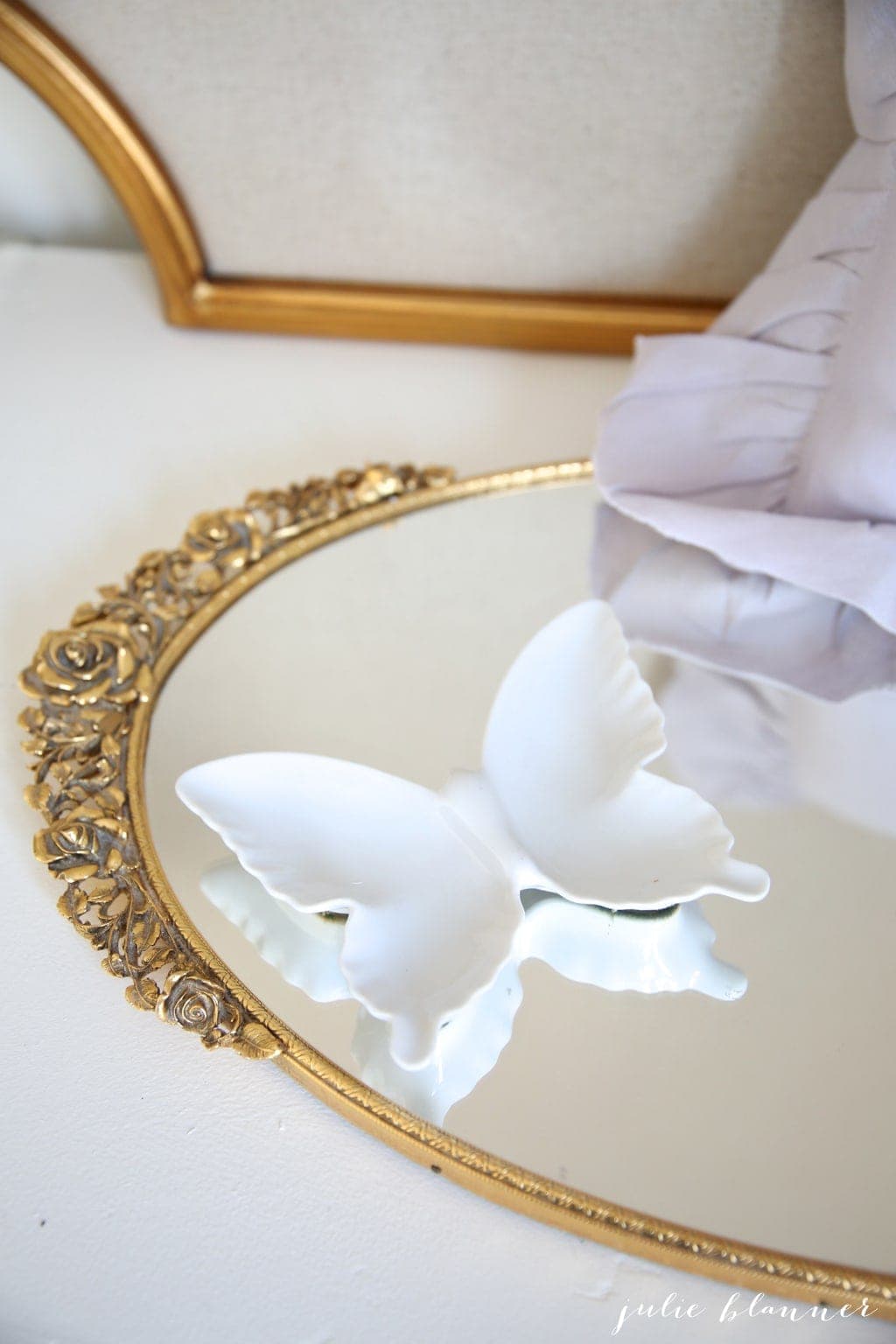 I also found these lilac floral sheets from Target for a beautiful, whimsical touch.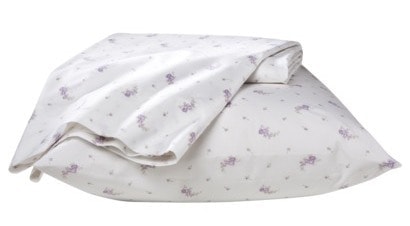 Find balance when decorating a room – purchasing a few more expensive items can elevate bargain buys. I have no shame in antiquing, thrifting & shopping on Craigslist! Aniston's bed was a Craigslist find & I found her desk at a thrift store. I painted them to make them feel cohesive. Sure, I could just purchase everything from my inspiration image, but it wouldn't be personalized & therefore not feel as warm. Not to mention, it would be expensive! This chandelier was another Craigslist find – it's solid brass & less expensive than the current faux versions. And yes, I can't wait to take care of that popcorn!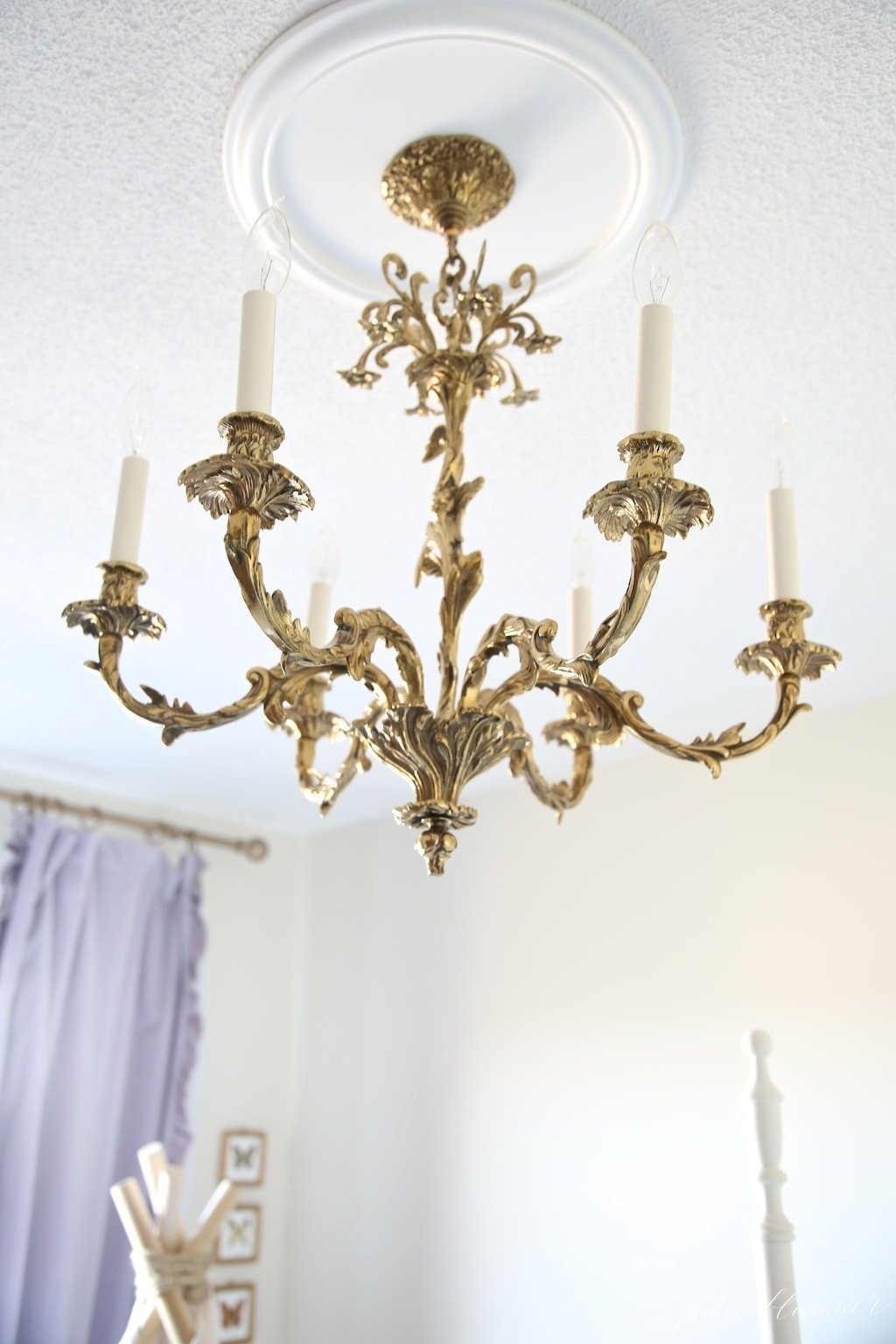 A few of my tips to start the decorating process:
Find your inspiration that evokes the feeling you want
Find your must-have/essential pieces
Personalize
Find balance
Make it feel cohesive
Do you have a decorating process?
Julie