Create Your Own Dress Up Closet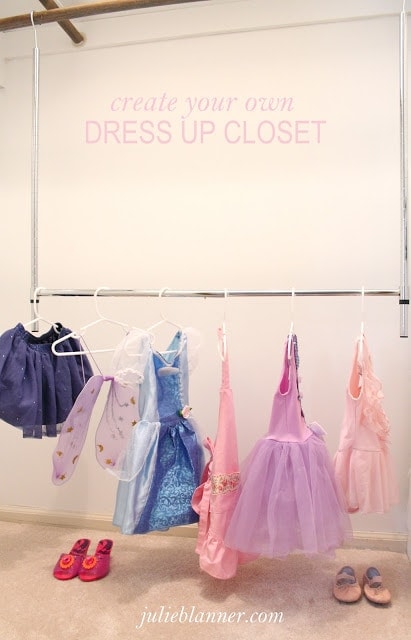 This project was so simple, yet so effective. As I organize our home, and my life, from room to room, I will be sharing with you. This series is meant to simplify your life, so each post will be a simple solution to an organization situation.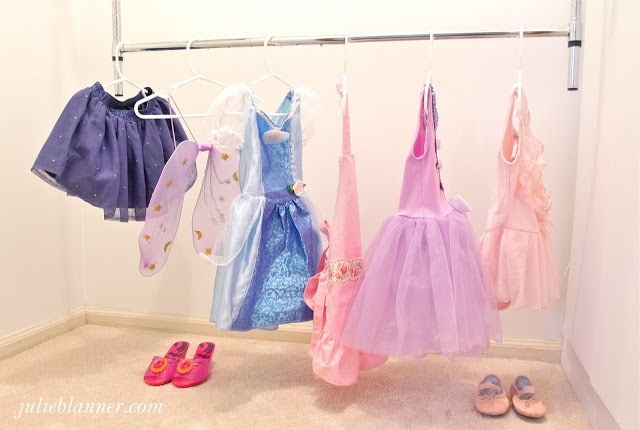 Adalyn loves to play dress up. Unfortunately, the clothes and accessories easily become lost among other toys. One princess dress is currently missing in action. I wanted to create a space for Adalyn to dress up and get creative, that also wouldn't hinder storage, impede on the aesthetics of a room, etc. The simple solution: a double hang closet rod.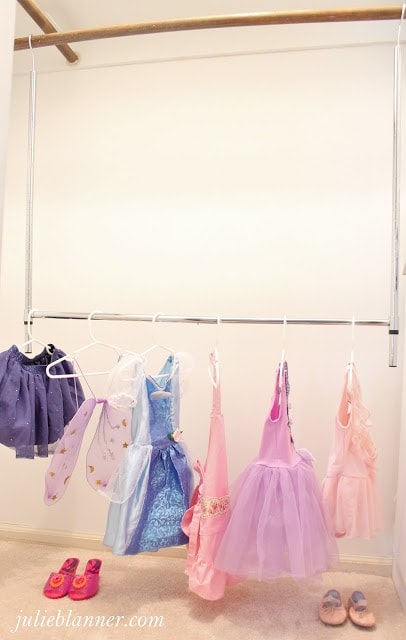 For $15 {saving me the cost of a trunk that will easily become cluttered or
dress up center
that costs upwards of $150}, I was able to create a customizable space for Adalyn's dress up wardrobe at her height. The rod is easily adjustable both in height and width as she grows or our needs change. The best part? I can still hang her clothes above! Space gained! {rod was purchased at
Bed Bath and Beyond
}