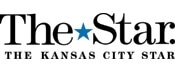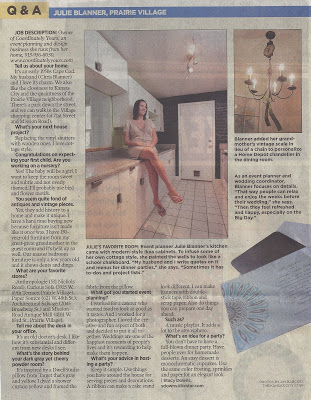 A few excerpts from today's Kansas City Star:
Stacy Downs: What got you started event planning?
Julie Blanner: I worked for a caterer who wanted food to look as good as it tastes and I worked for a photographer. I loved the creative and fun aspect of both and decided to put it all together. Weddings are one of the happiest moments of people's lives and it's rewarding to help them make it happen.
Stacy Downs: What's your next house project?
Julie Blanner: Replacing the vinyl shutters with wooden ones. I love cottage style.
"As an event planner and wedding coordinator, Blanner focuses on details. 'That way people can relax and enjoy the weeks before their wedding,' she says. 'Then they feel refreshed and happy, especially on the Big Day.'"