Last week I hosted a cookie exchange with some of my girlfriends for a fun, yet laid back holiday get together. I e-mailed a recipe card look-a-like invitation asking that each guest bring 2 dozen cookies and e-mail their recipe to me. Hosting an exchange is simple!
1. Send invitation
2. Pre-print recipe cards so that each guest can take a set home as a favor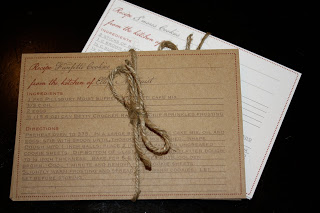 3. Have packaging available (I used treat bags)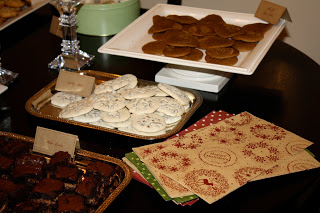 4. Label cookies (optional)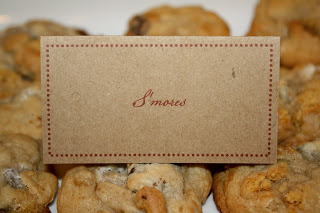 5. Have platters available for guests to display their cookies
Guests can sample cookies and take a variety home with them. I also served a couple of appetizers along with spiked apple cider and wine. Each guest also went home with a compilation of my favorite holiday music in this stamped envelope.