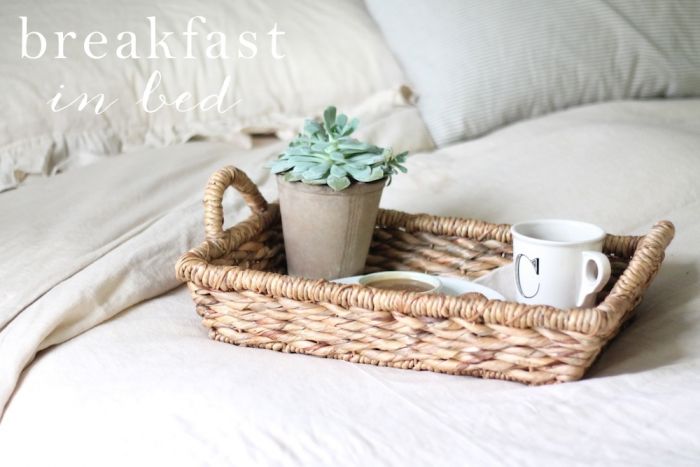 I love surprising Chris with little things, like coffee when he wakes on a Saturday morning. We've come to appreciate the little things, the little moments we can sneak in together before the girls wake. This is a little inspiration for such moments. Breakfast in bed that is nearly effortless.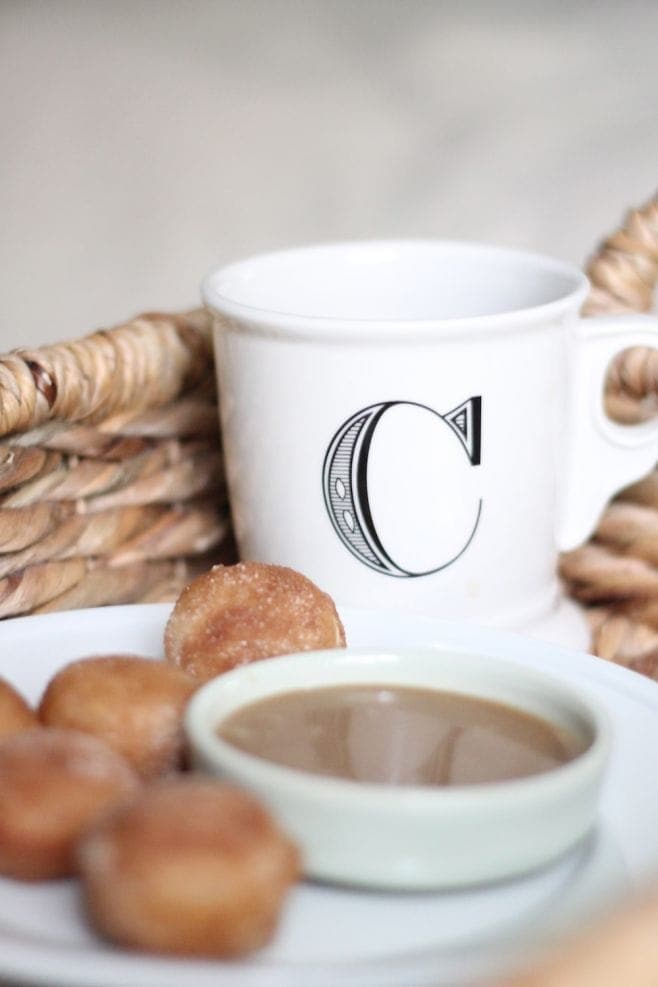 I purchased these mugs with our initials 5 years ago, and they're still my favorite. They just feel like home.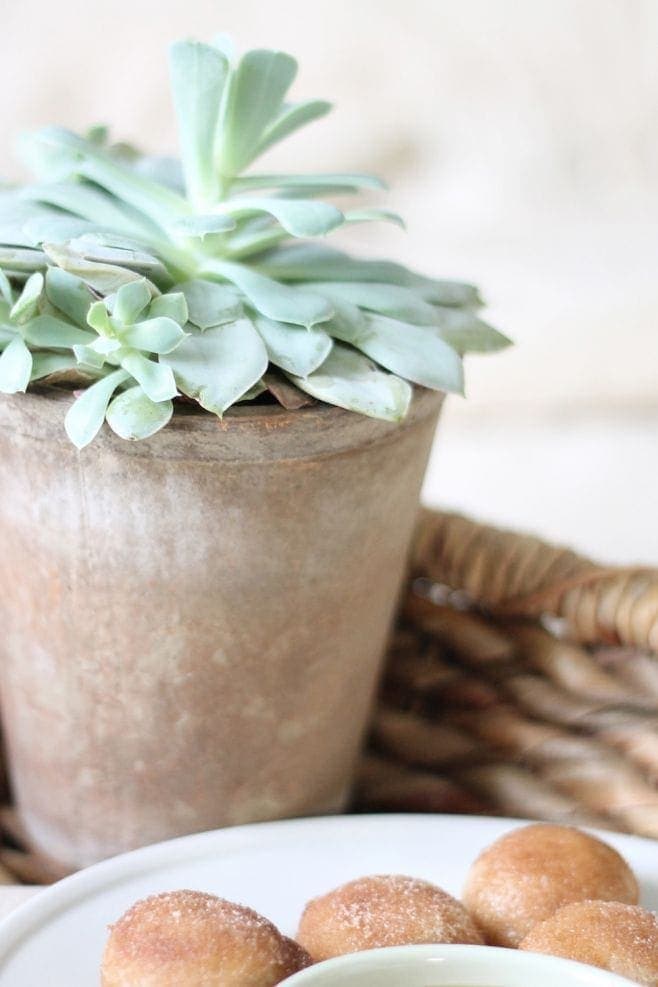 Any time I'm entertaining and don't have fresh flowers, I use one of my plants. I love succulents because they thrive from lack of water, which works well in our house!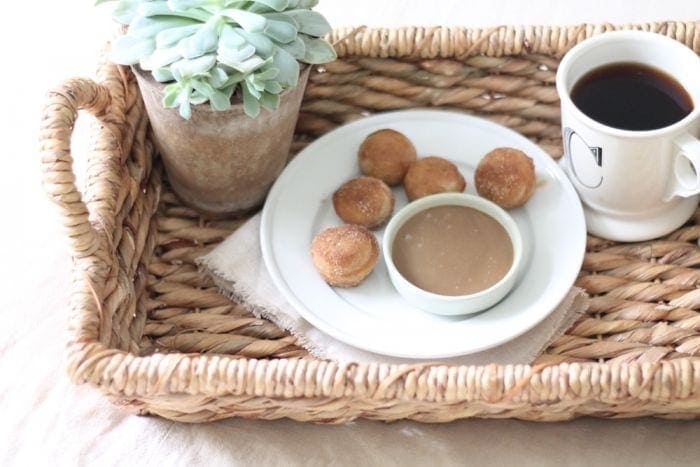 Have you tried my meltaway muffins yet? If not, it's a must. I even adapted my recipe for a little added Fall flavor. Think apple cider donuts, without the frying, fuss or need for a donut pan.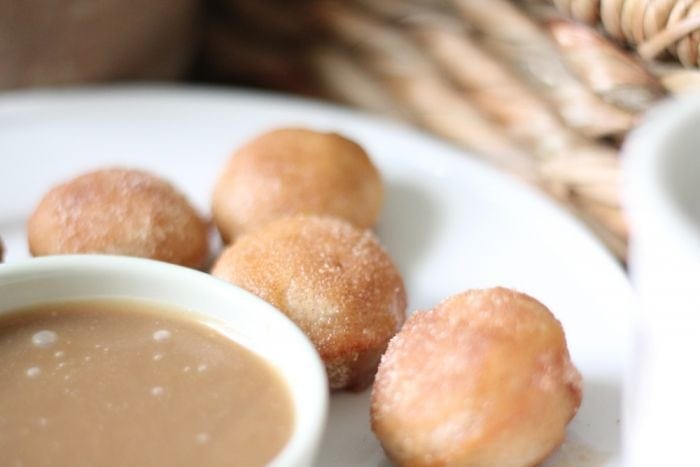 Is there a better way to start off a cool, crisp Fall morning than breakfast in bed?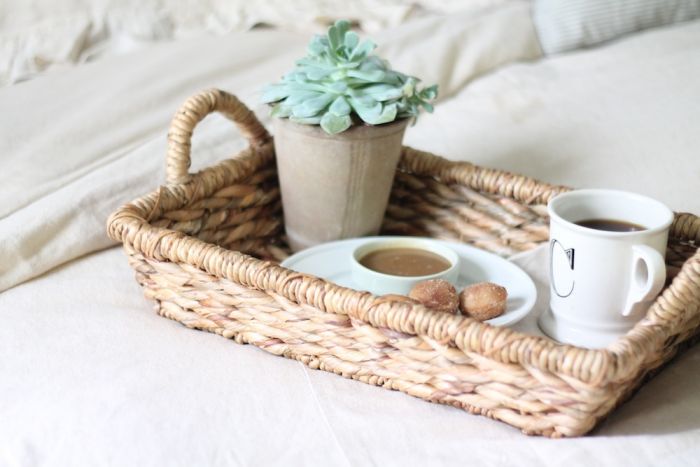 Enjoy!