Lauren's oversized bouquet stands out in the field.
The bride's father used stumps to create tables for their aisle decor – Ball jars, baby's breath, and candles.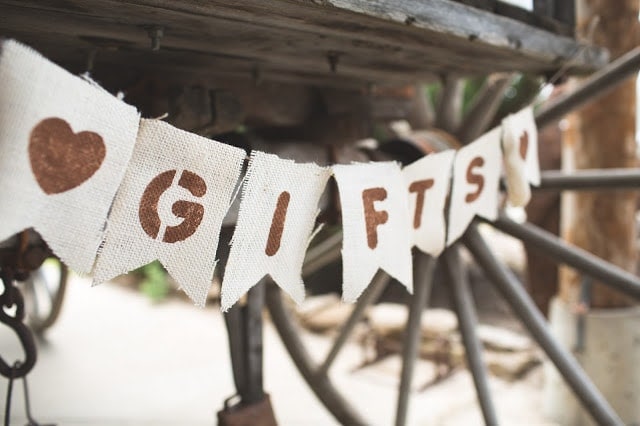 Their mothers' and grandmothers' wedding gowns hung above their wedding photos giving their reception a touch of heirloom decor.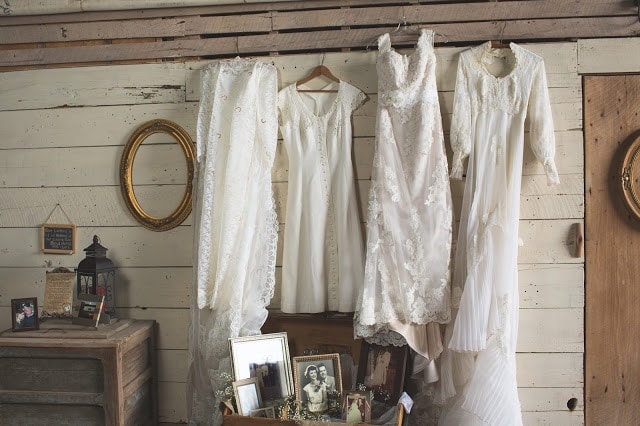 Hilltop Farm and Greenhouse planted flowers in logs the father of the bride created for centerpieces. Aren't they beautiful? And his wedding band? It was casted from a mold with Lauren's fingerprint. Truly unique!
Lauren's father also made this darling wood cupcake display!
I love that this couple really had fun spending some alone time together on their wedding day.
Three generations sharing a moment and a photo op together…
Location: Big River Ranch
Gown Designer: Casablanca {customized by the bride}