As you may know, I'm a wedding planner in Kansas City.  Every now and then, the tables are turned and I get to attend a wedding and all of the festivities that lead up to it!  My dear friend Cristina is getting married soon and I wanted to give her a bachelorette gift that she'll actually use.  My solution?  An apron!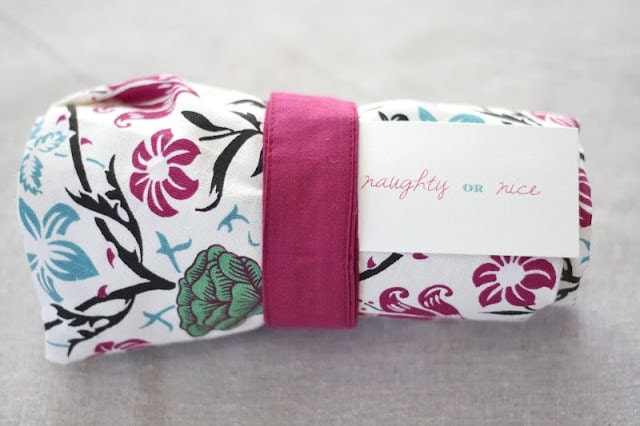 I rolled the apron using the tie of the apron and inserted a handmade card reading "naughty or nice" – no gift wrap necessary!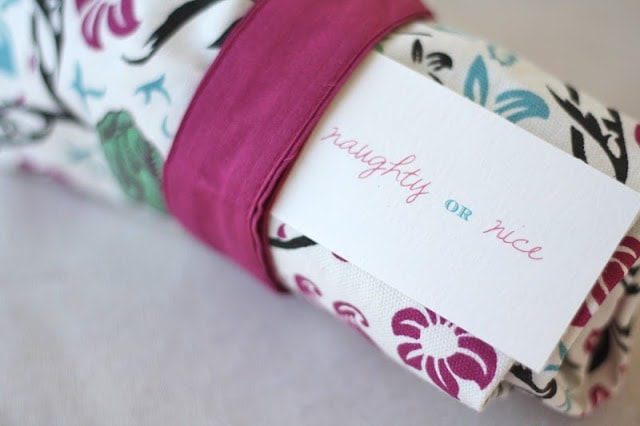 For more gift ideas, click
here
.