'Tis the season to be sharing! Today I'm sharing a few of my favorite gift ideas for kids.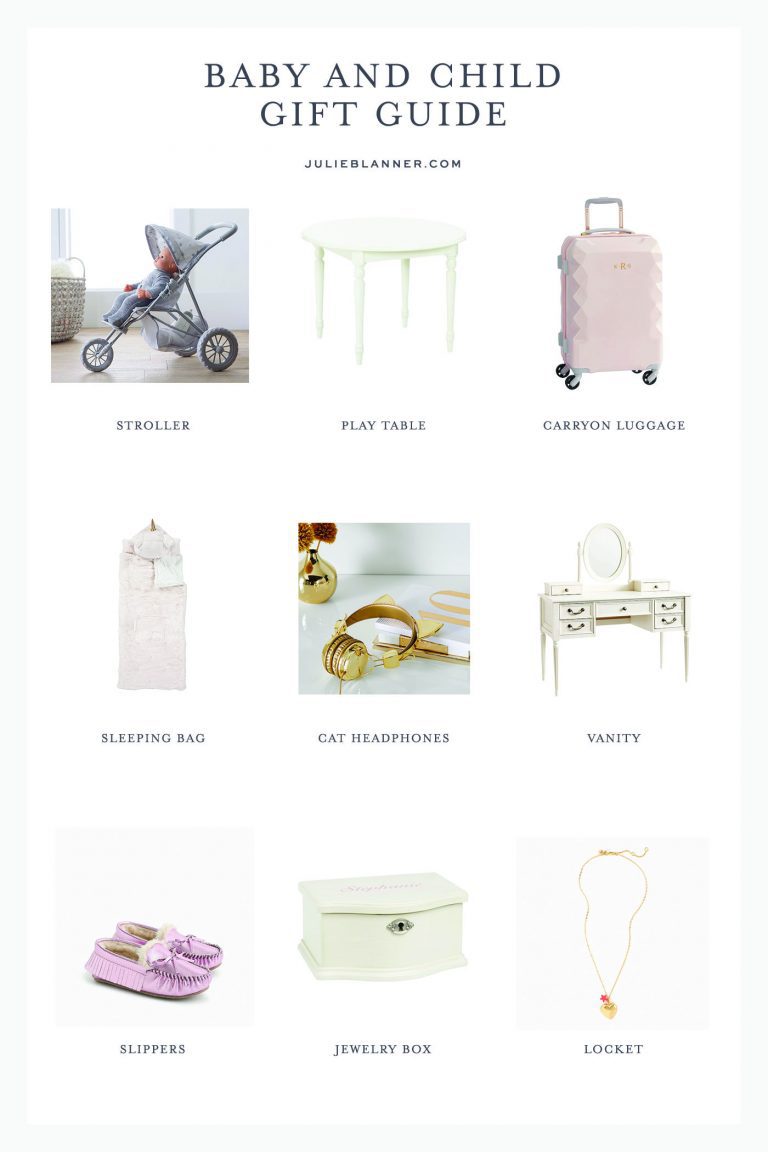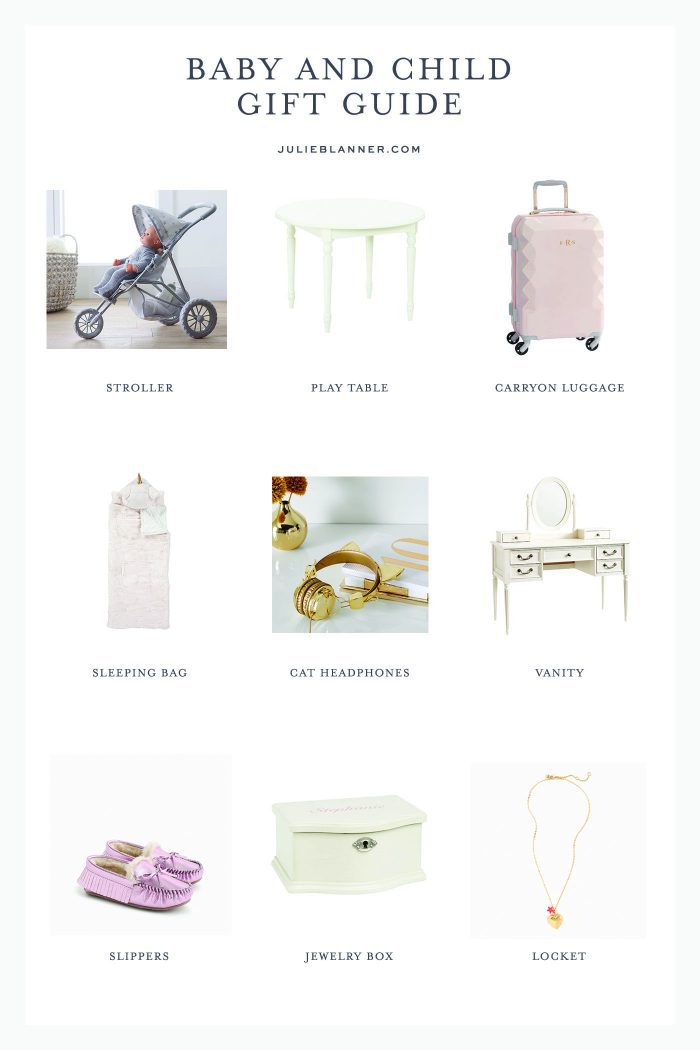 As a minimalist, I like to give a few beautiful fun, but useful pieces along with experiences. That's just what you'll find in this Baby and Child Gift Guide.
First, let's talk about experiences! There are so many gift ideas beyond material things. Your local museum, zoo membership, kids cooking class, National Parks Pass – the options are endless! They don't consume space but offer a lot of fun.
Now onto the gift guide – these are a few of my girls' favorite things!
We have been through a lot of strollers in this house and none compare to the quality and durability of this one. I also don't mind it lingering in their bedroom because of it's muted tone, it fits in anywhere.
The play table has been a staple in Adalyn's room since she was two. The girls have spend countless hours having tea, playing with baby dolls and doing art at this little table and it's stood up to it all. It integrates into a room flawlessly.
For the traveler, an easy to roll carryon bag that looks great, too! It's available in an array of colors for both girls and boys.
Nothing is cozier than this sleeping bag (other animals available for girls and boys)! Perfect for cozying up by the fire, sleepovers and campouts.
Aren't these cat headphones darling? They're on Adalyn's wishlist this year!
This vanity has been on my wishlist for Ani's room. It doubles as a desk – play and function meet!
The girls love these cozy moccasin slippers. They slip them on the moment they wake and put them on along with their pajamas in the evening. They're so reasonable too!
Each of our girls have and love their jewelry box. It's a timeless classic they can stow their treasured jewels in for years to come.
We also love these little lockets we picked up on our trip to Chicago a few weeks ago. Again, you can't beat the price! They make the perfect stocking stuffer.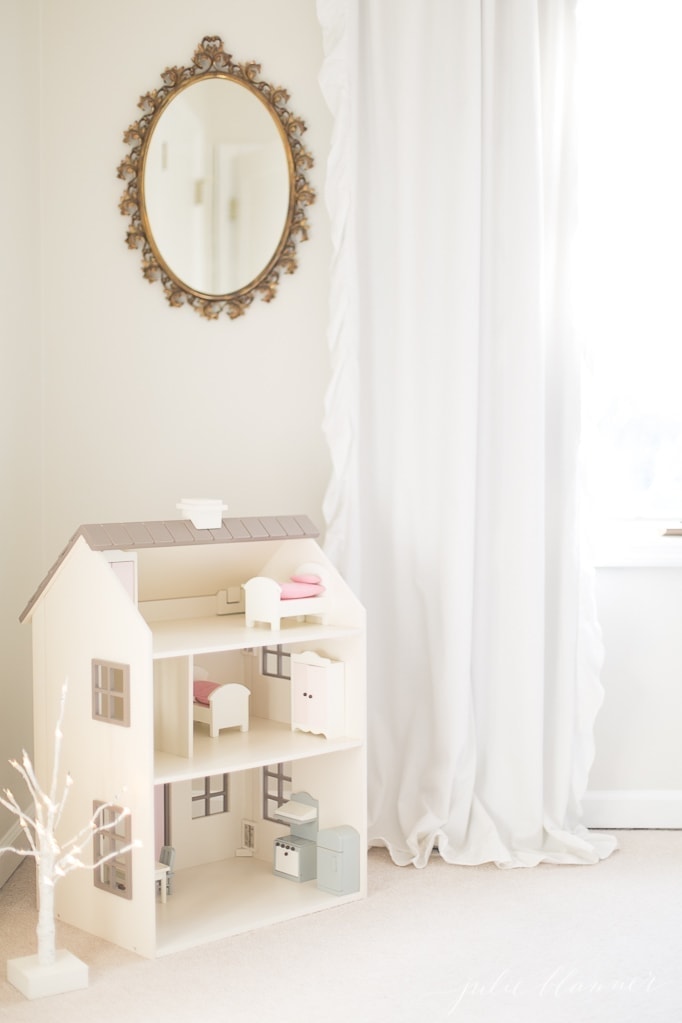 Also, don't miss this sweet little bunny wrap and the doll house that Isla spends countless hours playing with.
As always, you can find more Baby and Child Gift idea in my shop.