When we purchased our "new" home, the sellers were kind enough to leave green canopy bed.  Right away, I started dreaming of ideas for our little girl's room.
I found this painted antique dresser on Craigslist for just $100!  I chose it because the pedestals mimicked those of the canopy bed and the scallop shaped played well off the headboard.  When I had my husband pick it up, he wasn't convinced.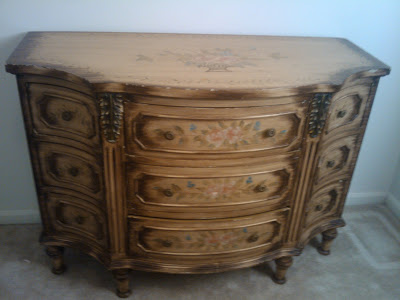 After several coats of paint in a soft cream, these two pieces were a dream!  I retained the original hardware – it compliments the hardware on the window and the lock on Adalyn's jewelry box.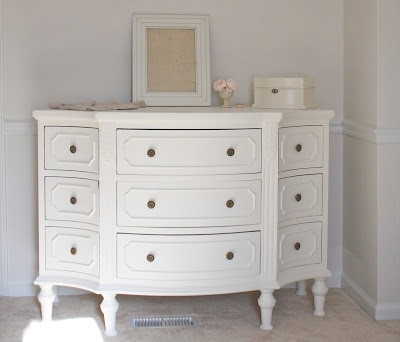 What a difference a can of paint makes!  The room remodel post will be coming soon!