It seems I always wait until the last minute, when nothing remains on a wedding registry, to purchase a gift. It's inevitable in my life! However, I still want to give the bride to be something beautiful that she can "unwrap." It doesn't have to be complex, just beautiful items anyone can use. My motto is, if you're close friends and you love it, chances are they will too. So once again, I took that risk.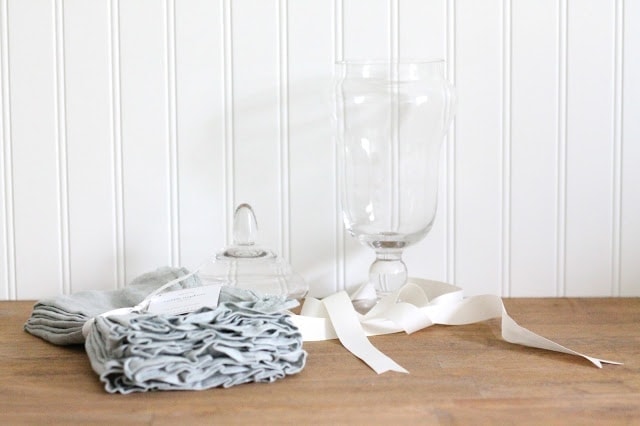 I absolutely adore these beautiful ruffled linen napkins…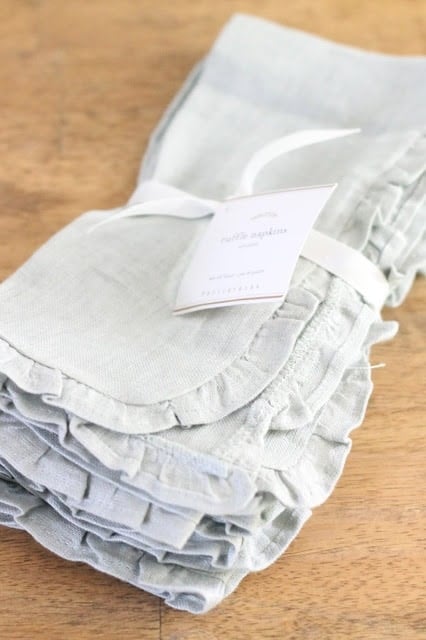 and I'm of the belief you can never have too many apothecary jars. The uses are endless…for example, holding seasonal items on bookcases, a decorative centerpiece, a candy jar, or cotton ball holder for the bathroom.